ShiftCam Multi-Lens Case for the iPhone 11 Series
Change between lenses in less than a second. Best Rated iPhone Lens Quality by Tom's Guide.
Pledge Here

The ShiftCam Multi-Lens Case is a compact, integrated multi-lens iPhone case, now available for the iPhone 11 & 11 Pro, that switches lenses in fractions of a second — adding unparalleled versatility and quality to your iPhone 11 & 11 Pro cameras.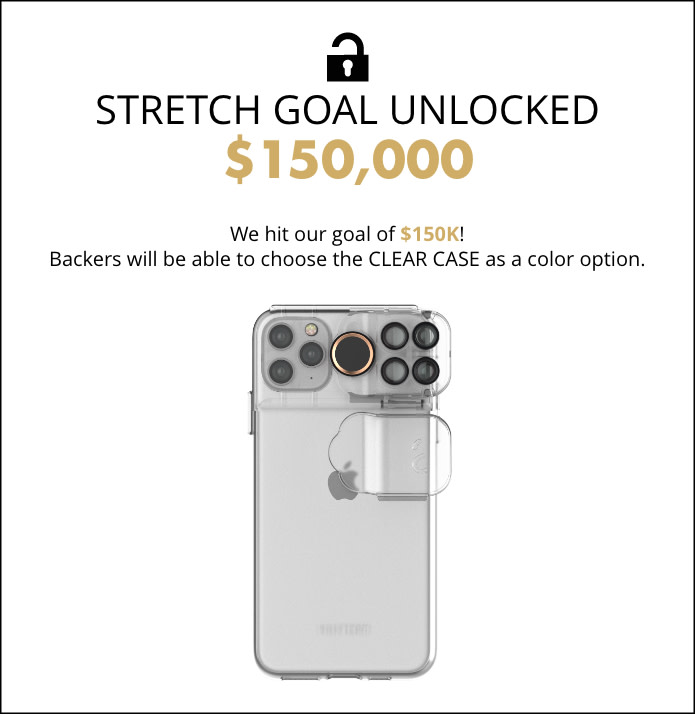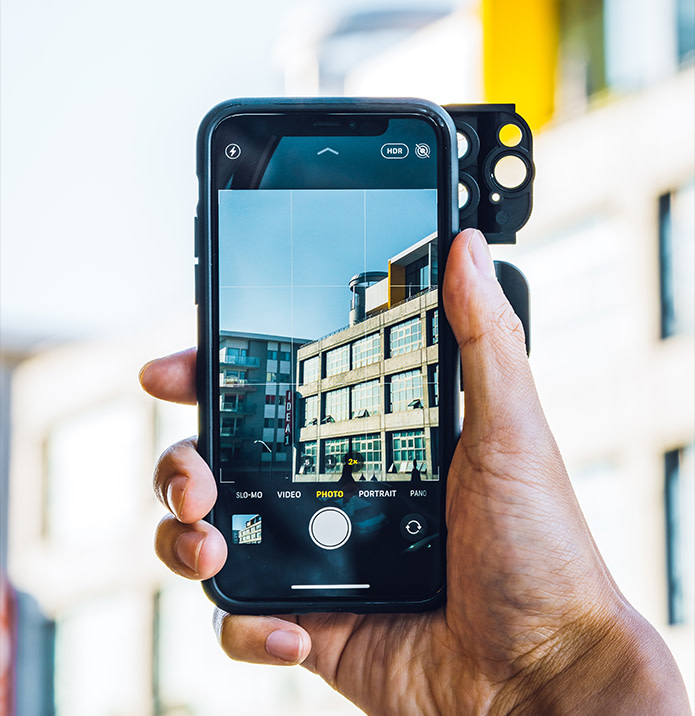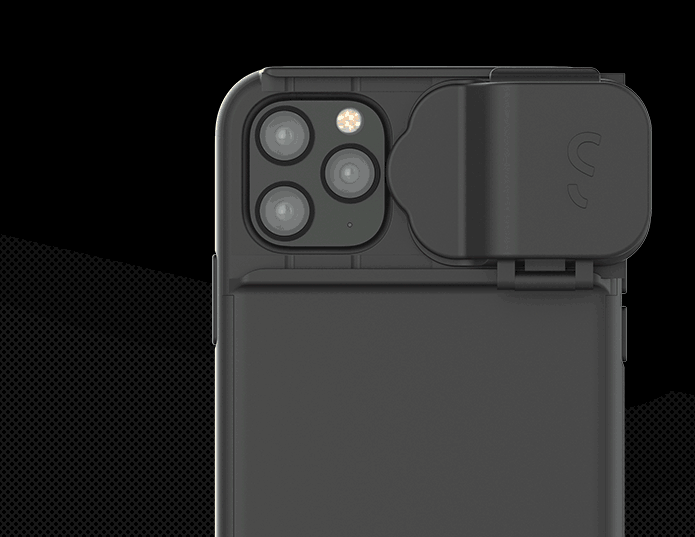 Capture the perfect photos and angles instantly with different focal lengths, filters and focus distances all available in a single, simple shift on ShiftCam's integrated all-in-one sliding lens case.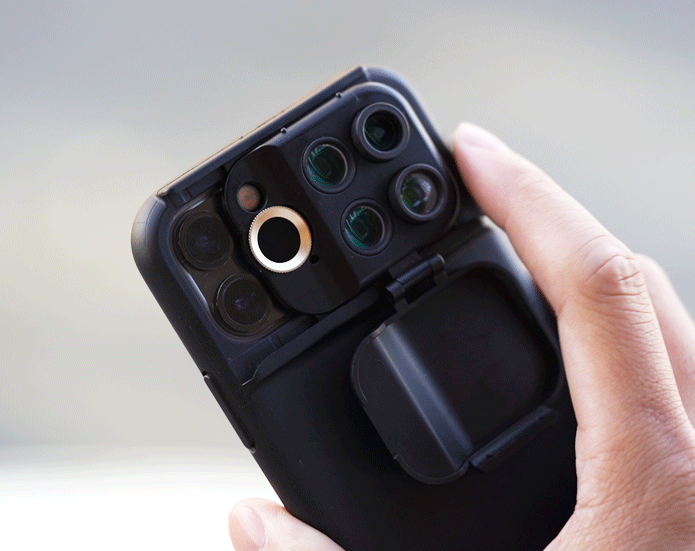 Don't have the new iPhone 11 or 11 Pro? No problem. ShiftCam has been making and selling cases for every iPhone model back to the iPhone 7 with the same S-mount multi-lens sliding system. No matter your iPhone, we've got a case for you.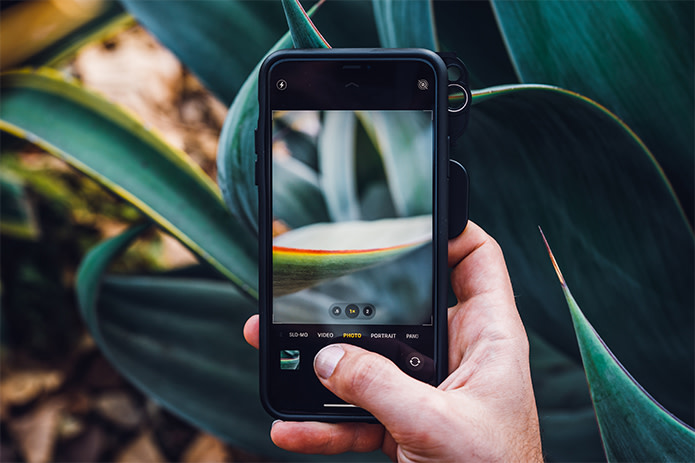 This isn't just any lens system — it's ShiftCam. Rated the best iPhone lens quality by Tom's Guide, ShiftCam lenses boast incredible clarity, superior sharpness, and phenomenal accuracy. Your memories have never looked better.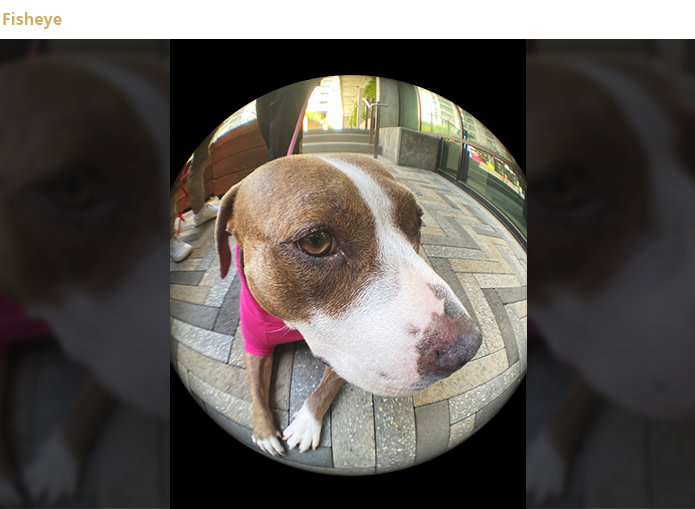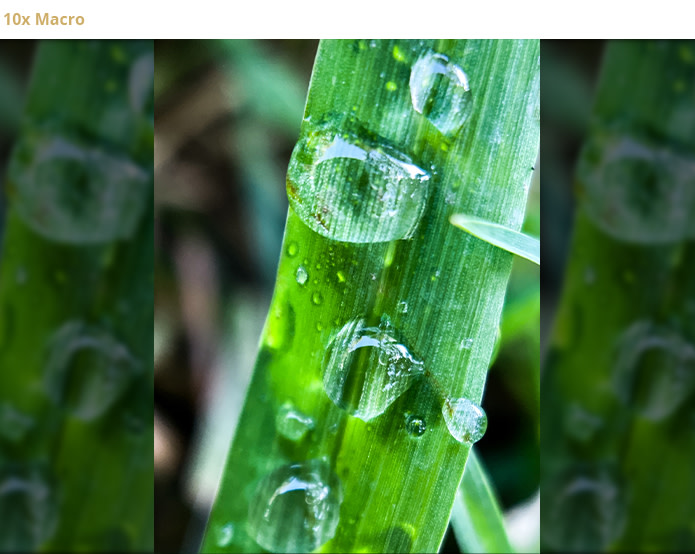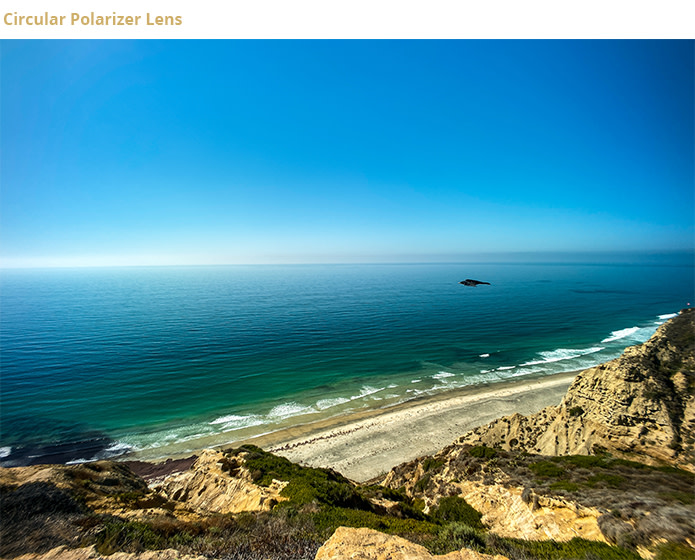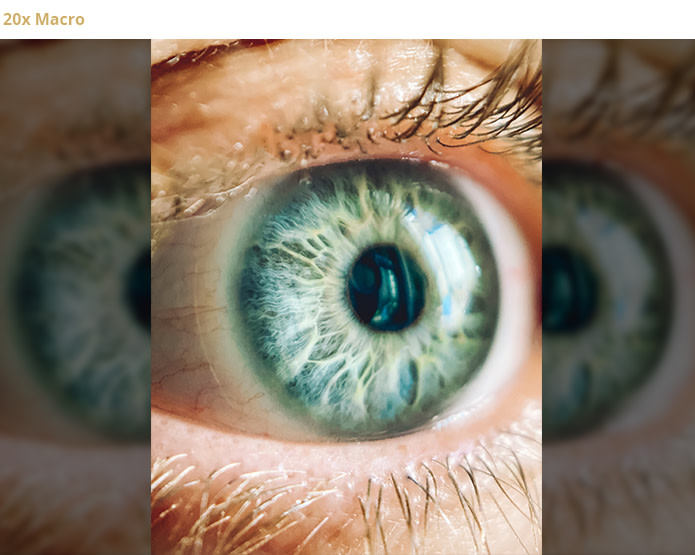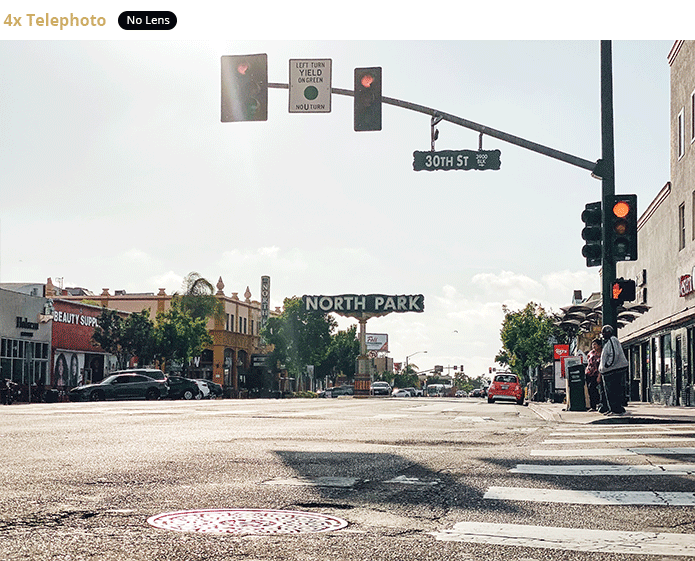 Access all your lenses with a simple push of a finger. ShiftCam adds 5 high-quality, crystal-clear lenses for the iPhone 11 Pro and 3 lenses for the iPhone 11.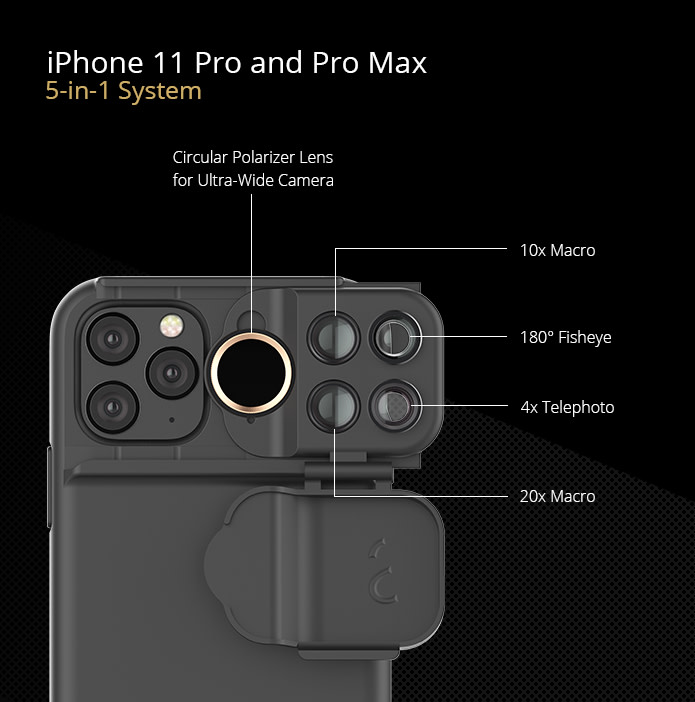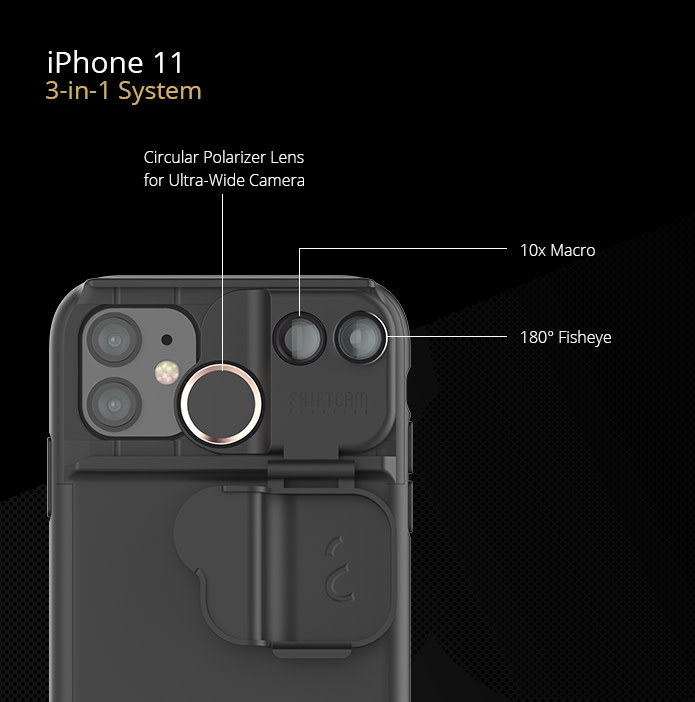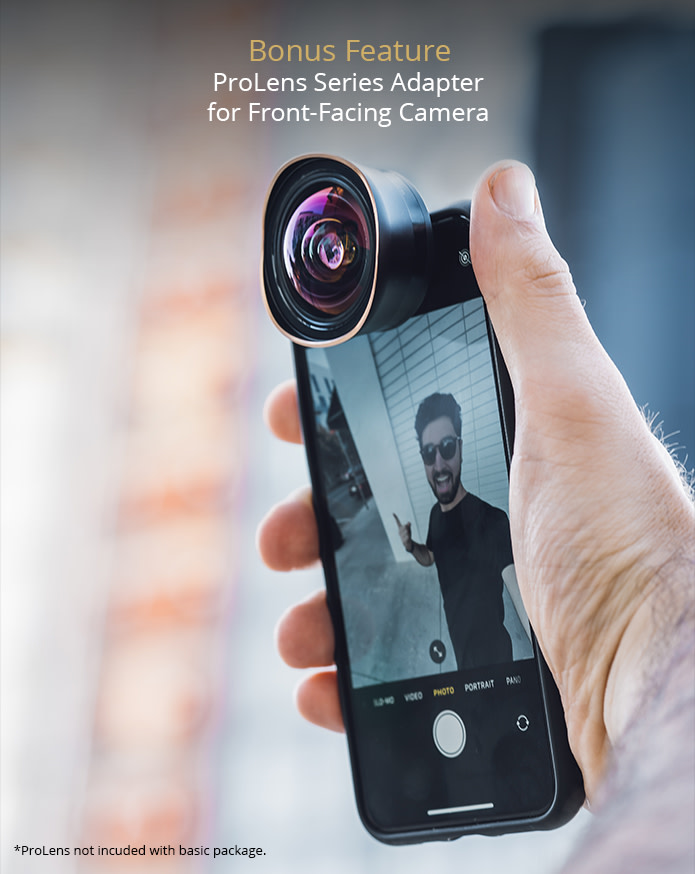 From telephoto to macro, you'll have every lens you need within a finger's reach. Always be ready for the perfect shot in an instant.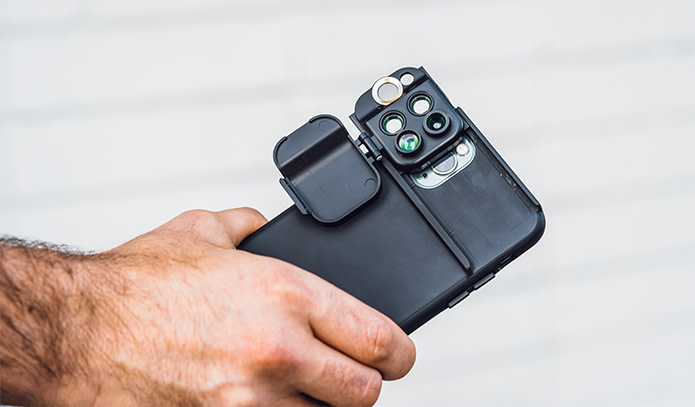 With epic wides, come epic glares. ShiftCam's CPL (Circular Polarizer Lens) filter is specifically designed to decrease glare, eliminate reflections, and increase contrast for your ultra-wide shots on your new iPhone 11 or 11 Pro — keeping your photos absolutely stunning and glare-free.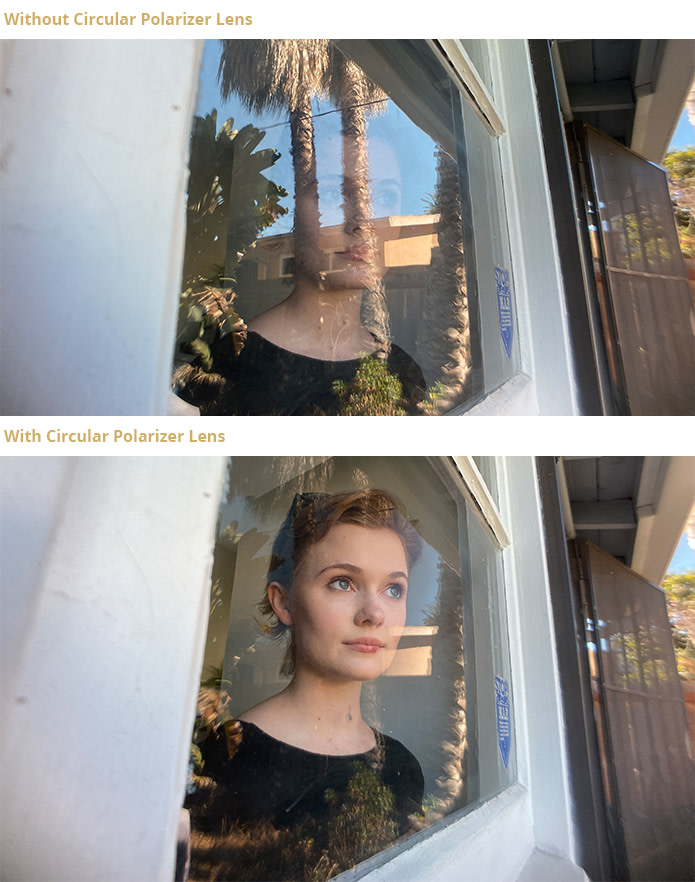 Rotate it to increase or decrease the amount of polarization or slide it away when you don't need it (when you want reflections, flares or more light). Bring the next level of versatility to your pro iPhone camera system.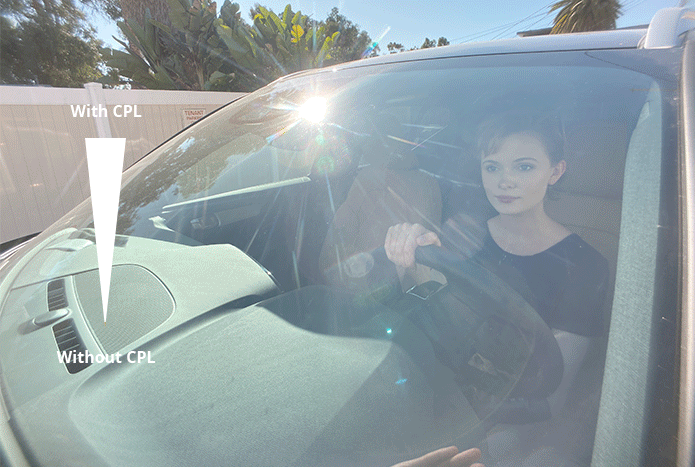 Capture everything from the human eye to grains of sand. With the 10x and 20x macro lenses, you'll unlock a whole new perspective invisible to the naked eye.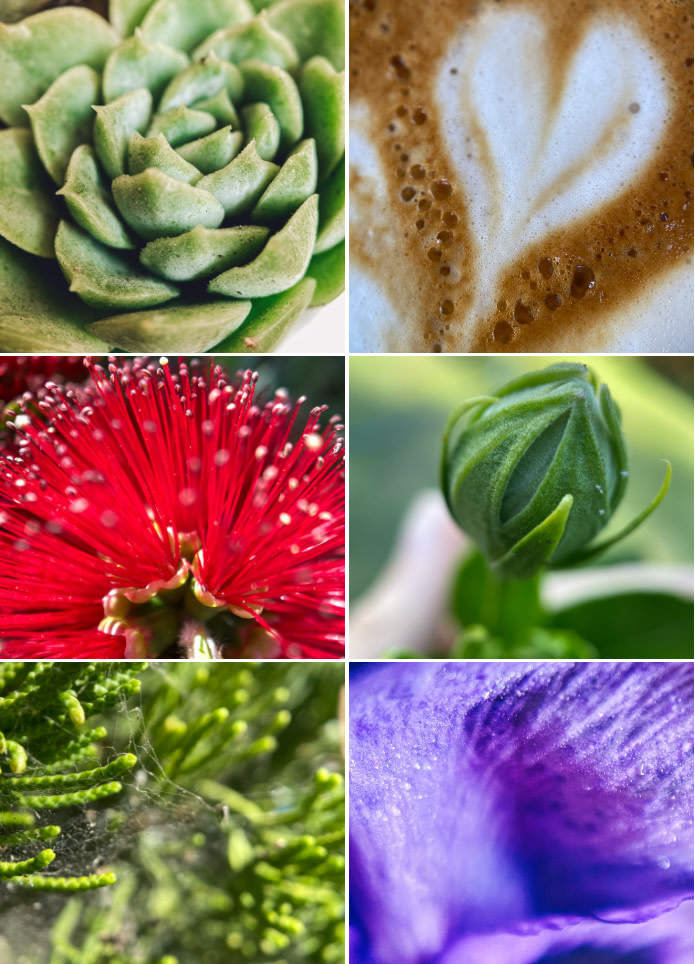 The intricate details of flora, fauna and microscopic textures are revealed with these phenomenally sharp lenses that boast incredibly close focus distances. Subjects that once seemed mundane and cliche will suddenly become utterly unique, never-before-seen shots.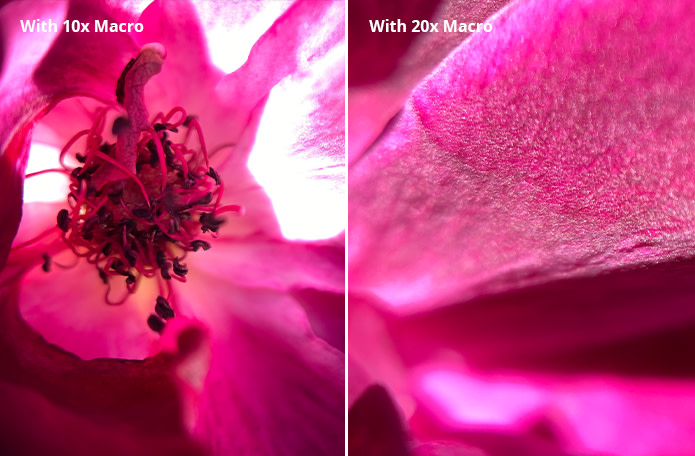 Zoom optically, not digitally. The 4x telephoto lens for the iPhone 11 Pro and Pro Max doubles your 2x telephoto lens to bring what's far even nearer, without sacrificing quality.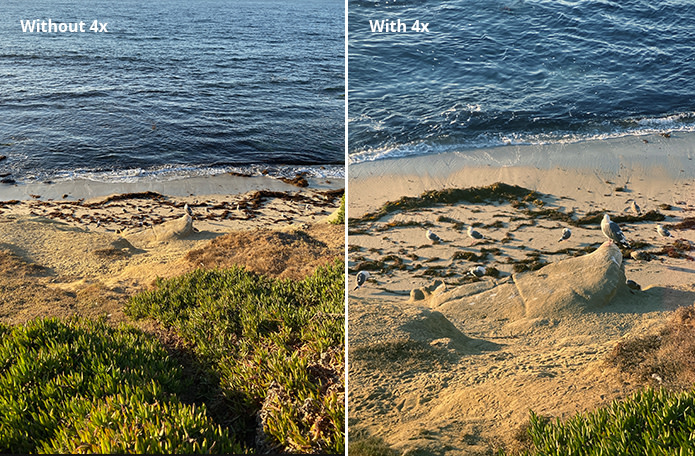 Plus, the extra compression will give you even more versatility with your shots. Pull in your backgrounds and get beautifully flat images normally reserved for DSLRs and mirrorless cameras.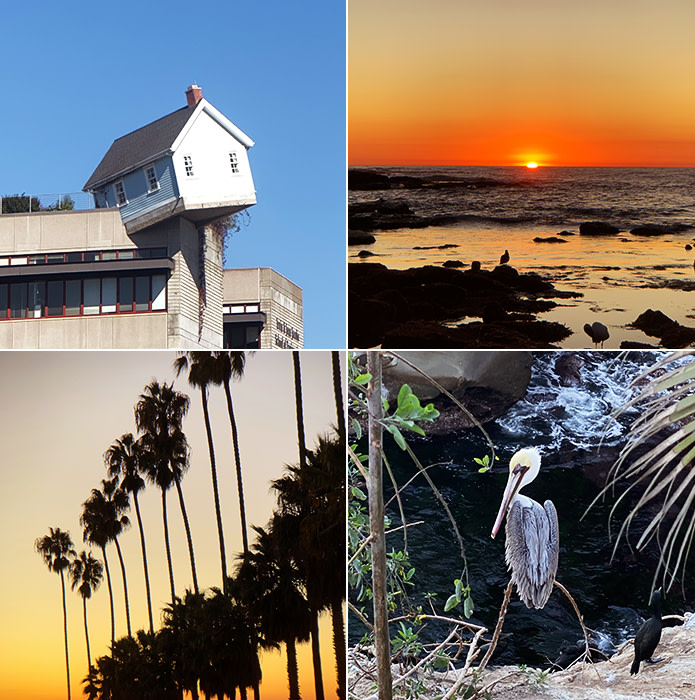 How can the set be complete without a fisheye lens? Get fun perspectives that completely transform your shots. With a 180° field of view, you'll be able to capture everything from end to end.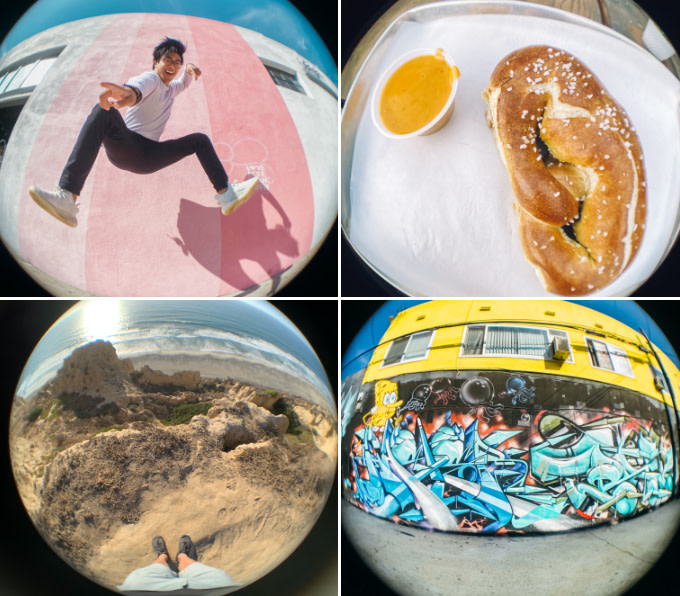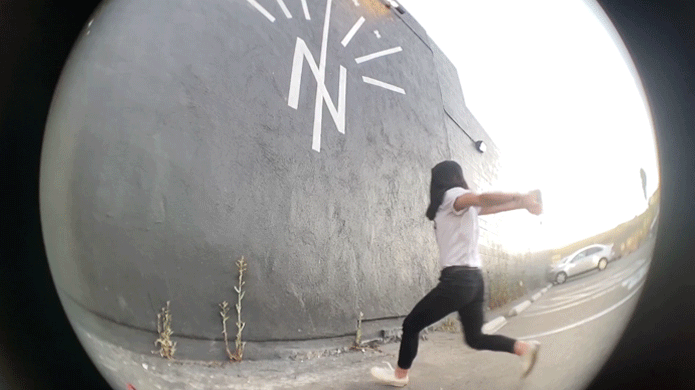 Your selfie game just got a whole lot more interesting. With a slide-in pro-series lens adapter, ShiftCam lets you take selfies with any of our ProLens series lenses.. Get more friends, more landscape, even macros in your selfies.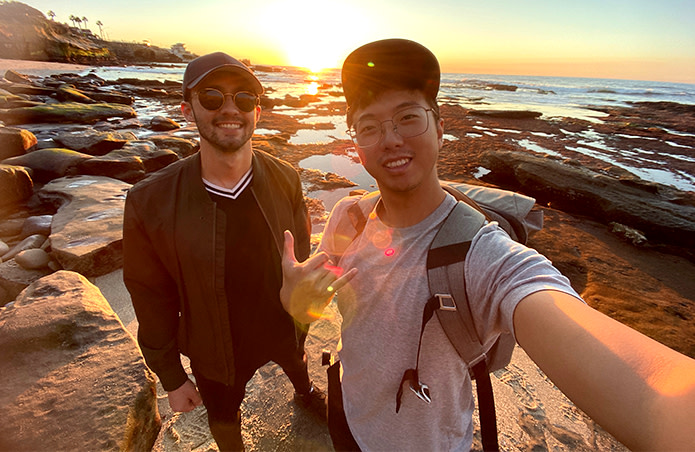 Pair it with the new slo-mo selfie feature, and you've got something super special.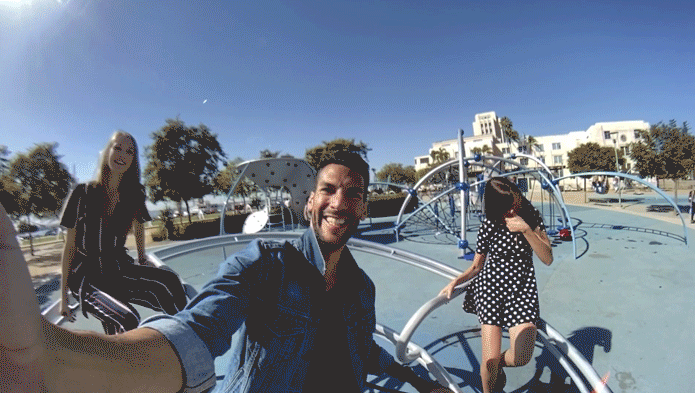 The new iPhone 11, 11 Pro, and 11 Pro Max boasts the toughest glass in any smartphone. ShiftCam's new case for the iPhone 11, 11 Pro, and 11 Pro Max will make them even tougher. The mil-spec drop-proof injection mold case ensures not even a scratch makes it to your new phone.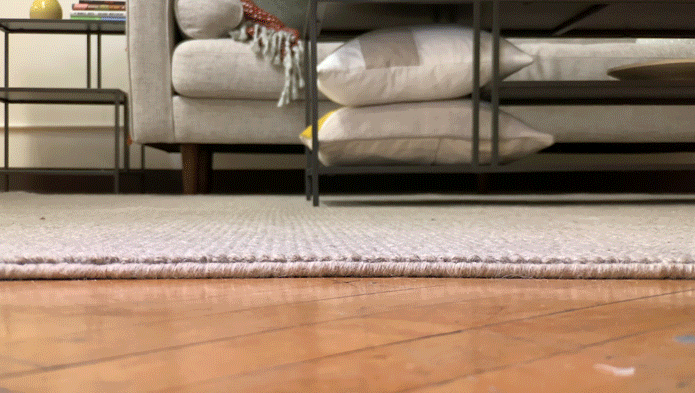 You can stop with the slipping, twisting, and dropping of past phone lenses. With ShiftCam multi-lense case, all your lenses are always ready on your phone. No bag, box, or case needed.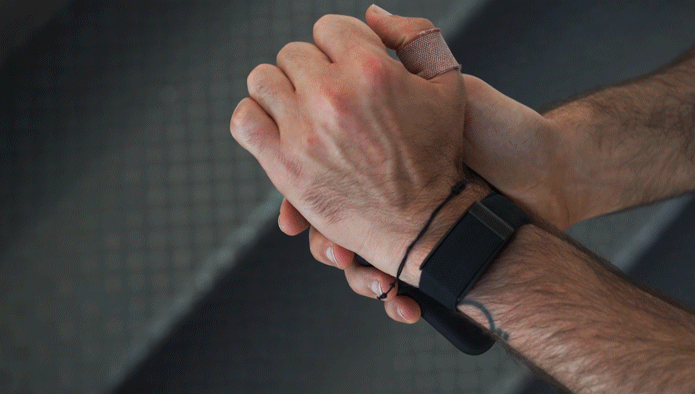 When you want to switch lenses, simply slide to shift. Toss all that dead weight in your pocket and don't ever worry about missing a moment again.
Best of all, ShiftCam is surprisingly affordable and accessible for its premium quality. Get up to 5 or more lenses in a single system with ShiftCam for less than the price of one lens from the leading competitor.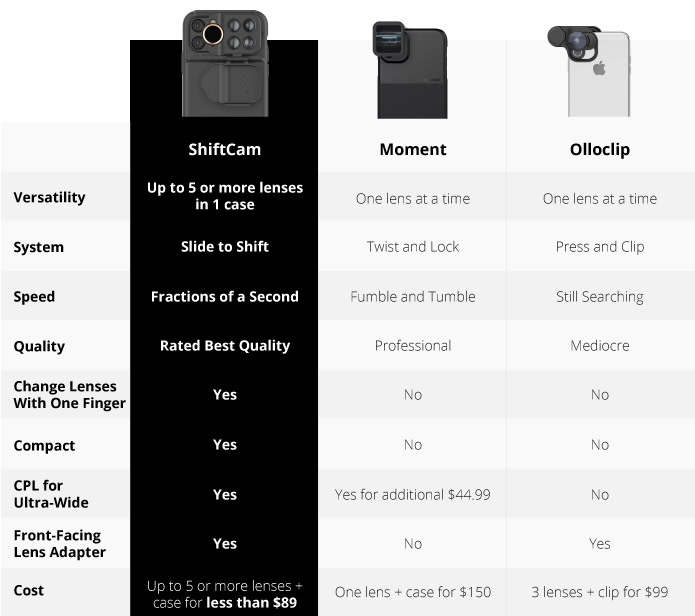 Thanks to the pioneering use of DSLR lens technology on a mobile scale, ShiftCam has been able to produce exceptionally high quality professional lenses for mobile phones.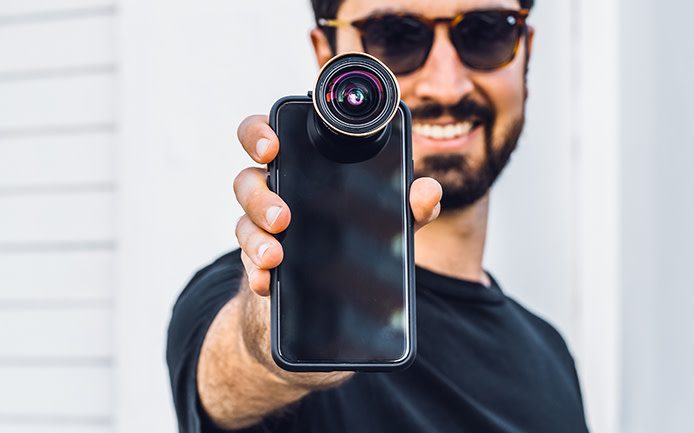 A unique optical design coupled with nano-coated lenses for crystal clear image gives you stunning colors and unparallelled sharpness on a mobile phone. Close-ups or long shots, indoors or outdoors — the edge to edge clarity makes our ProLens Deluxe Kit perfect for precision photography.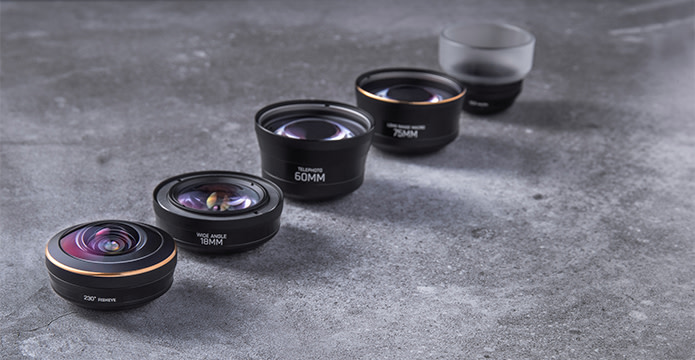 The ShiftCam case for iPhone 11 and 11 Pro supports all previous ShiftCam gear and accessories.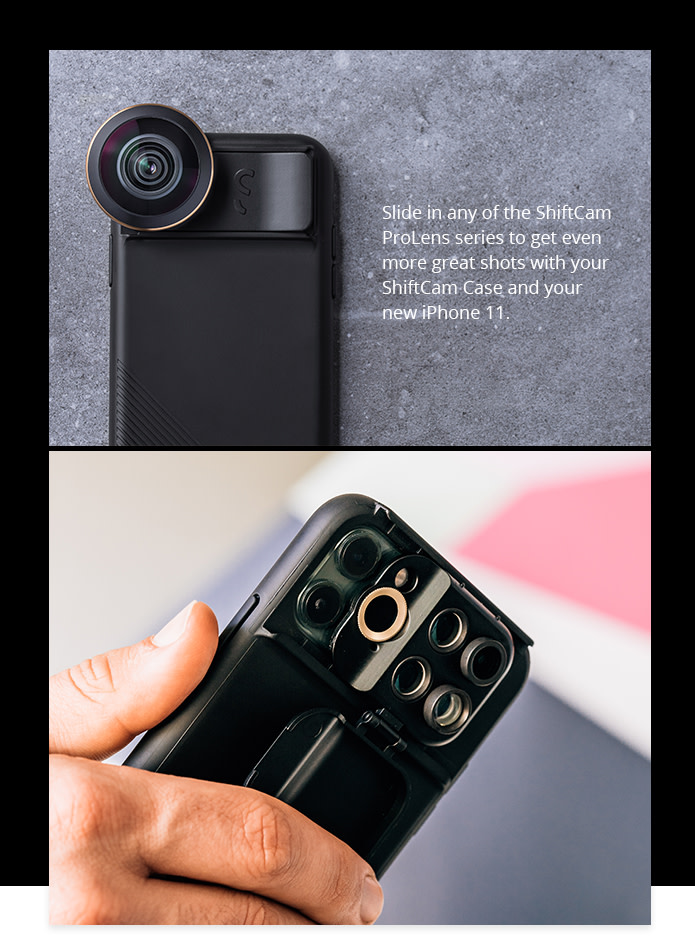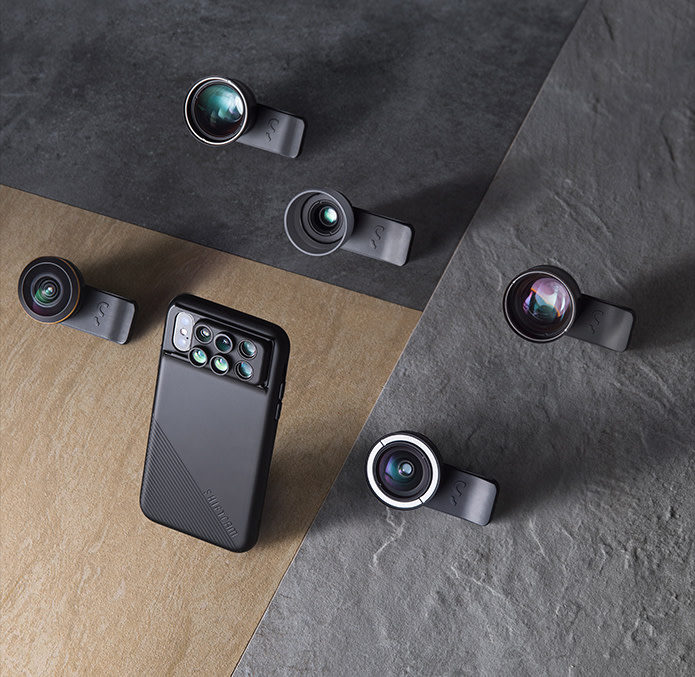 ShiftCam was founded in early 2017 with the mission of making mobile photography more compact, convenient, and comprehensive. Since then, we've successfully launched and delivered 3 crowdfunding campaigns and helped thousands of people craft beautiful images with their phones.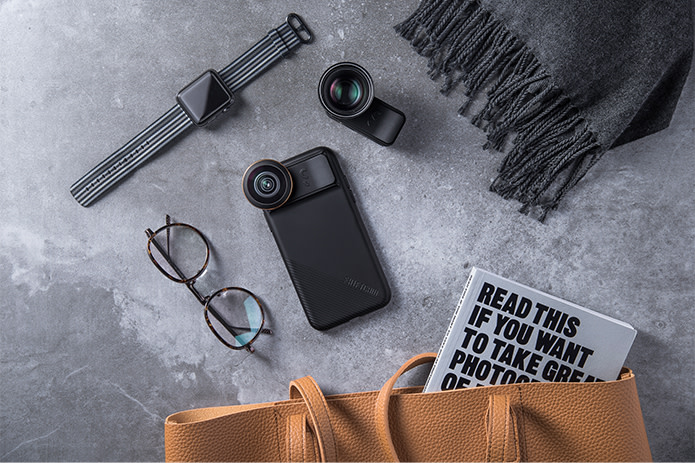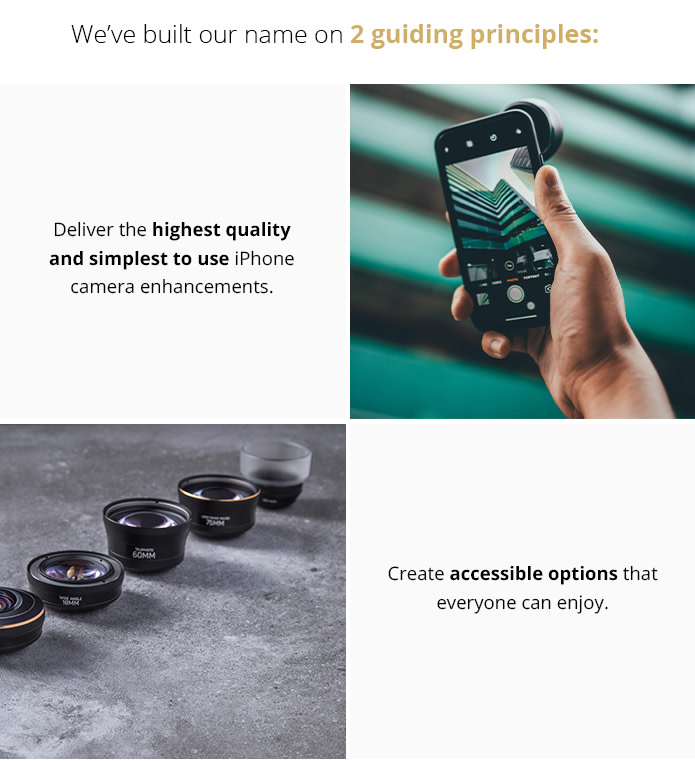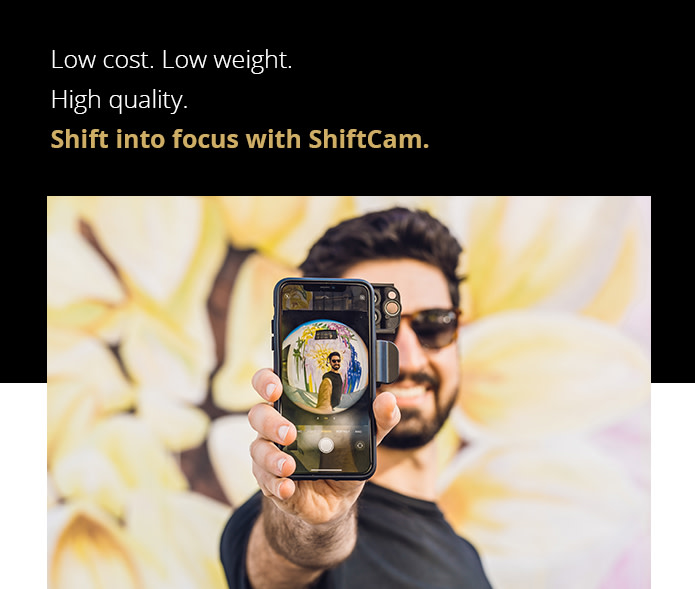 You don't need a quality lens system to capture phenomenal photos, but you sure do deserve one. With ShiftCam, you'll finally have an iPhone lens set and system worthy of your speed, skills, and talent.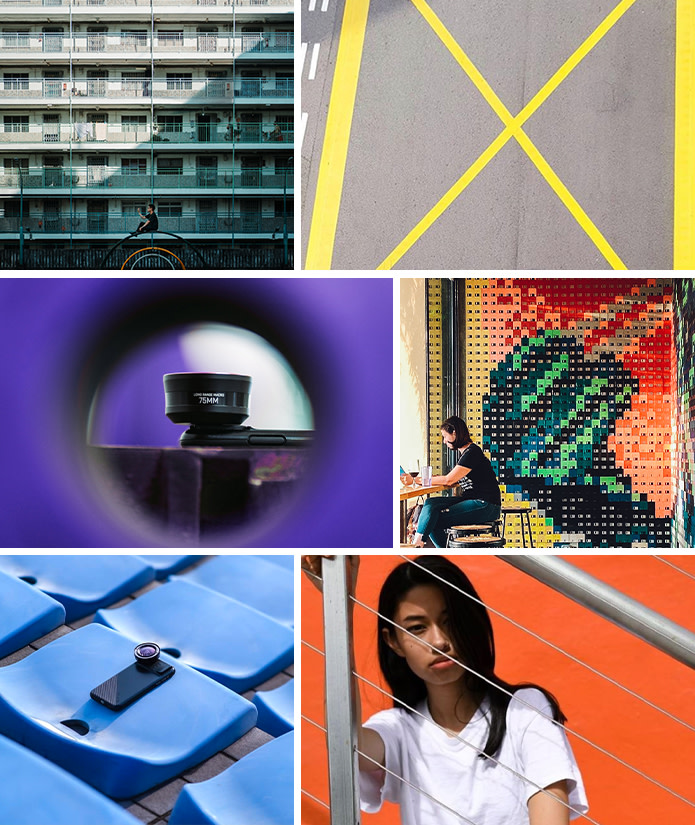 We have a close partnership and equity stake in our manufacturer. This means we are not only able to cut cost on our production and pass the savings to you, but we can get our products produced significantly faster.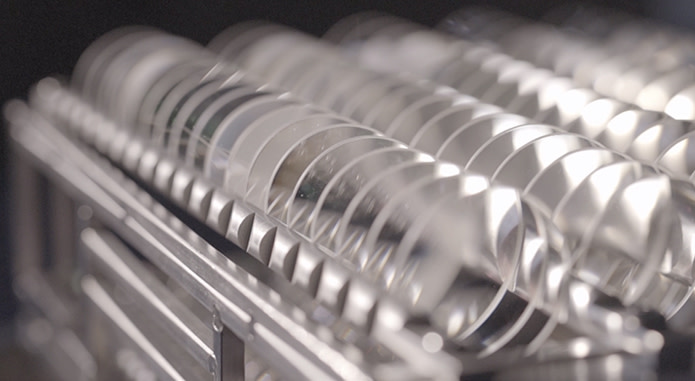 Not only that, but, as a premier iPhone accessory company, we have direct access to the newest iPhone specifications. In fact, we already fully designed and prototyped the new iPhone 11 , 11 Pro, and 11 Pro Max case before the phones were even released!
We are ready for mass-scale manufacturing. All we need is you to help us place our first batch order. Manufacturing can start as early as a week after we hit our funding goal. Starting early means getting ShiftCam to you early.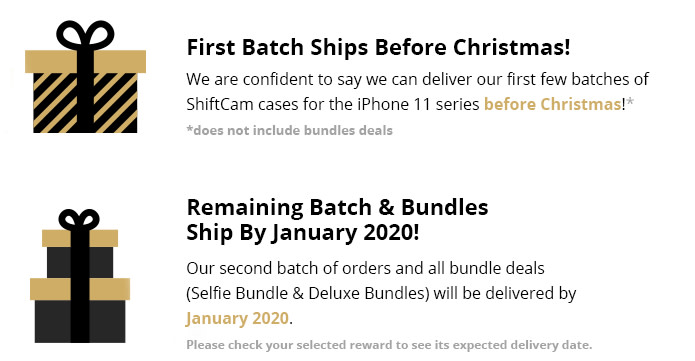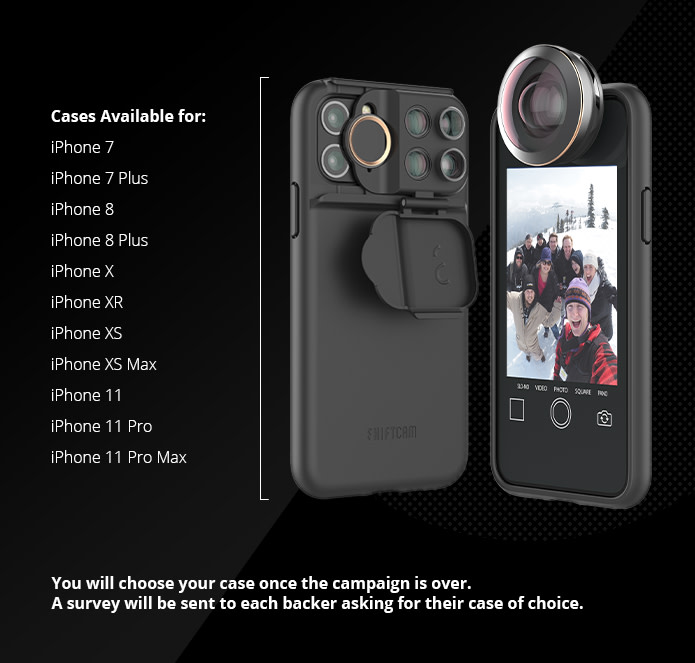 Over the last two years, we've launched 4 successful crowdfunding campaigns and have delivered on all of them with raving reviews. We are dedicated to making quality products and phone accessories that are simple to use and accessible for all.
Our team of engineers, designers, photographers and creatives have all worked tirelessly to make ShiftCam the premium product it is today. We've toiled for long nights and countless hours to give the new iPhone 11 and 11 Pro case and system the same superior quality.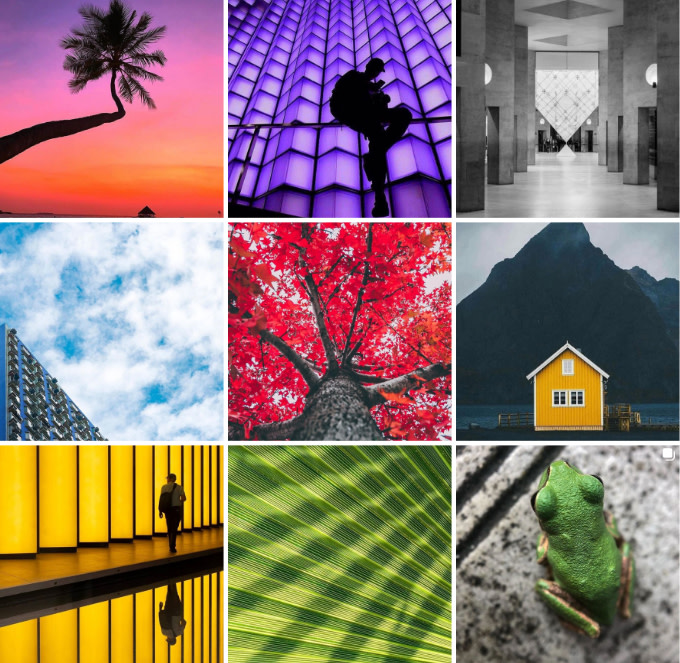 MAKA - The most powerful laser measuring tool for worksites? Recently, we have been asked by MAKA to review their universal measurement tool. Although most of us around here were not used to fixing stuff or doing home improvements ourselves, this trend is...
Use day or night to become more focused, more productive, and more relaxed.
Search for awesome projects
You may also be interested in
No More Tangled Cords | 165W Powerful Suction | Featuring 3D Pool Map Planning & Navigation System | 5 Cleaning Modes
The most versatile laser measure that integrates 9 materials stud finder, thermal imager, cross laser level and much more
One Device, Infinite Dreams