PocketDrum 2: Powerful Drumming From Novice to Pro
Best Xmas Gift For a Truly Fun, Immersive, and Portable Drumming Experience!
Pledge Here
Our First Generation Was A Hit!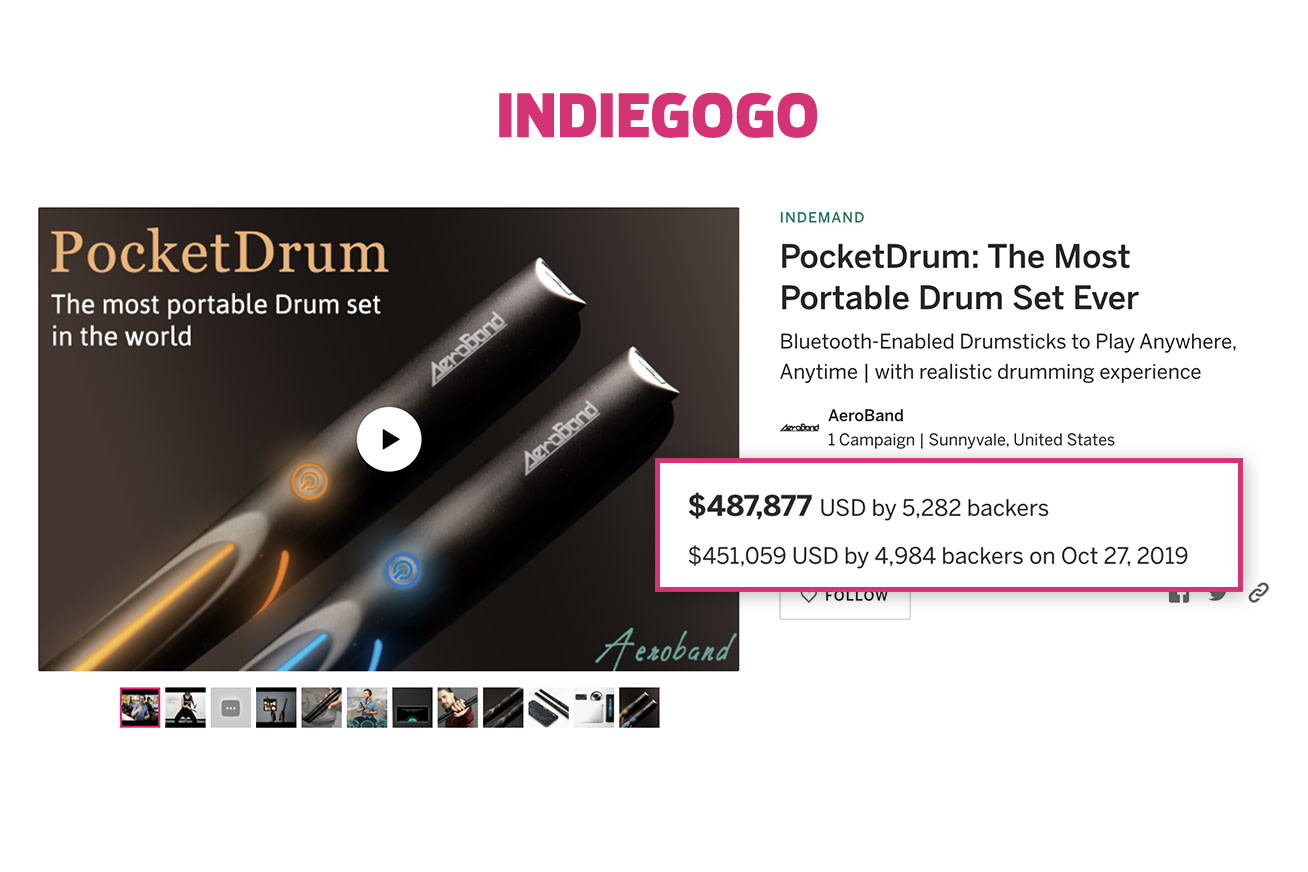 What We've Heard and Improved From PocketDrum?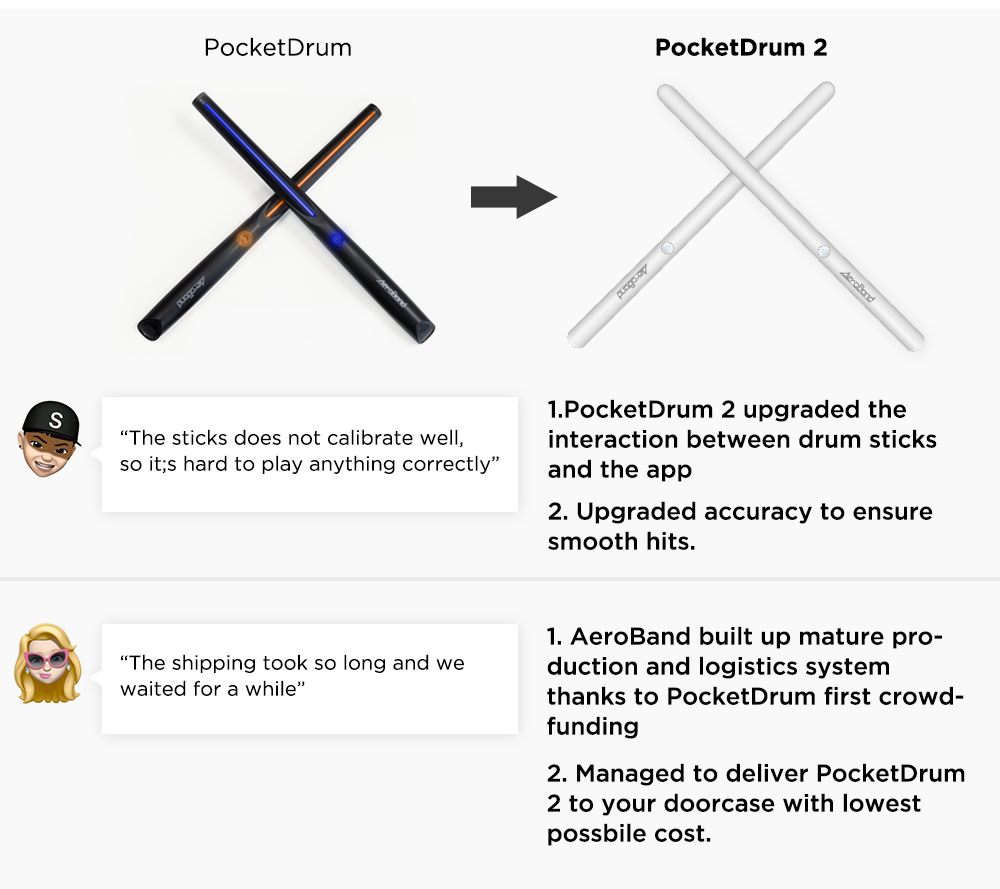 Xmas is just around the corner and if you want to wow your family and friends with an awesome gift, PocketDrum 2 is the best Xmas gift choice. Easy to set up and start, enjoy the fun of an immersive drumming experience instantly!
Fresh New Reviews!!

Dreaming of playing like a star drummer but haven't ever touched the drum sticks or had a clue of what drumming really is? Never mind, here comes PocketDrum 2! Thanks to the immersive and realistic drumming experience, learning to drum is easy. You will be creating diverse dynamic rhythms and smoothly freestyling on your own in minutes.

PocketDrum 2 is a groundbreaking new product that sets you free from the traditional limitations of a drum kit. It's ultra-portable and packed with the sounds of a full kit without the need to carry heavy, expensive drums. They are light as a feather, fit in your pocket and allow you to take the drumming experience anywhere! Connect to your phone, tablet, TV or other devices, to enjoy grooving to the beat and jamming freely to your own beat or with friends and family.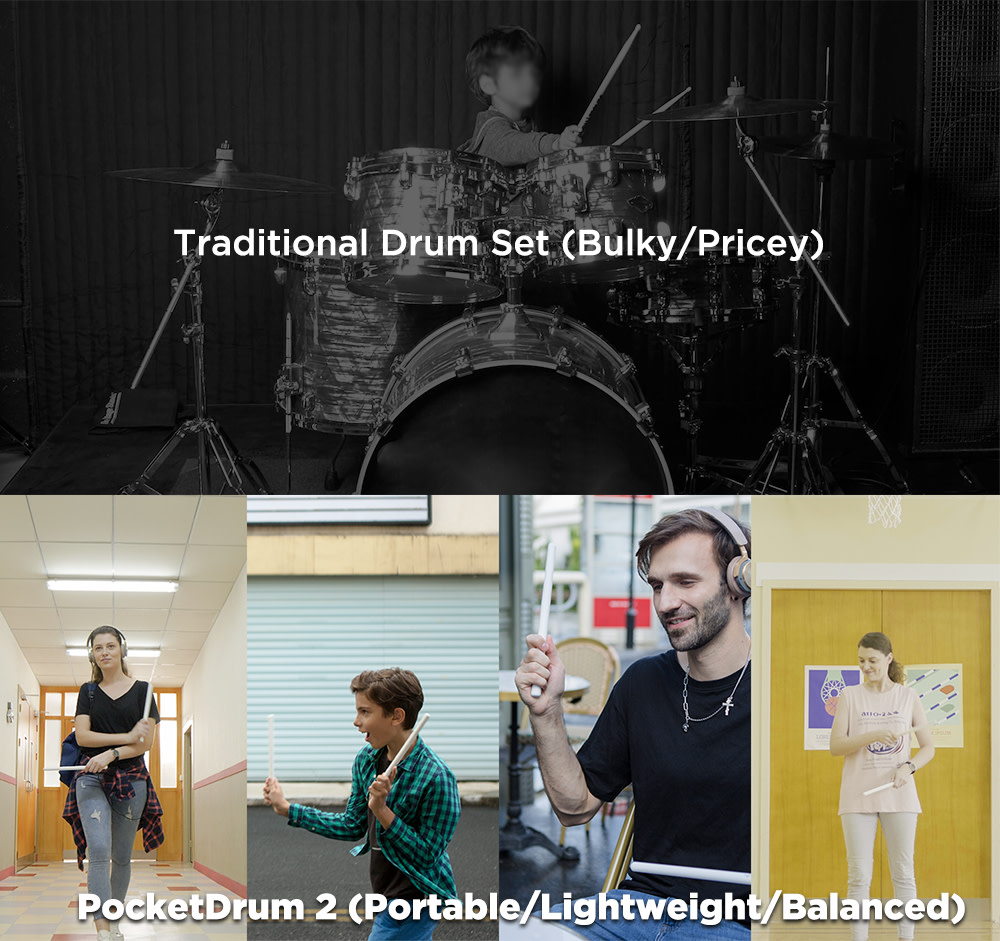 Playing Different Modes Like A Game
PocketDrum 2 is the type of thing that once you pick them up then you can't tear yourself away from it. With various stage modes, no matter if you are a fresh noob or a star pro player, the real immersive gaming experience lets you go all-in with body and soul instantly, like magic! Ultra-low latency, premium sound quality, noise-free and more… Press the start button and begin your drumming journey anytime, anywhere.​


Enjoy Apple Music free for up to three months with full access to all songs. Vibe matters, PocketDrum 2 knows it better than anyone else! So here comes the integrated BGM (Background Music) function: full-automatically wake apple music in the AeroBand app without running away but straightly diving into the whole new world of Apple Music. (Android Download Available in Play Store)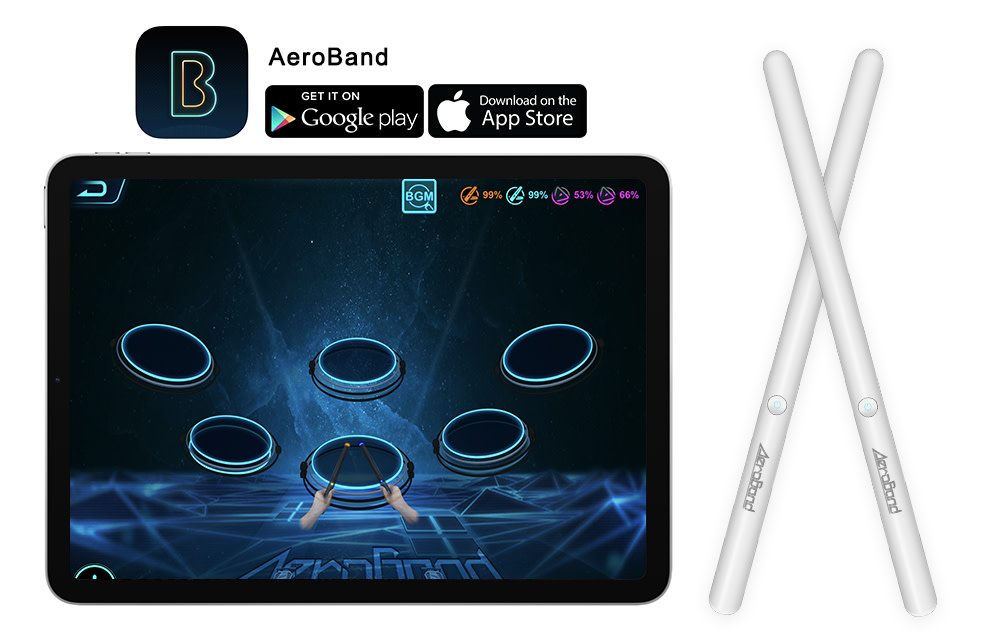 Simple, Intuitive and easy. PocketDrum 2 AeroBand app guides you to achieve a next-level user experience!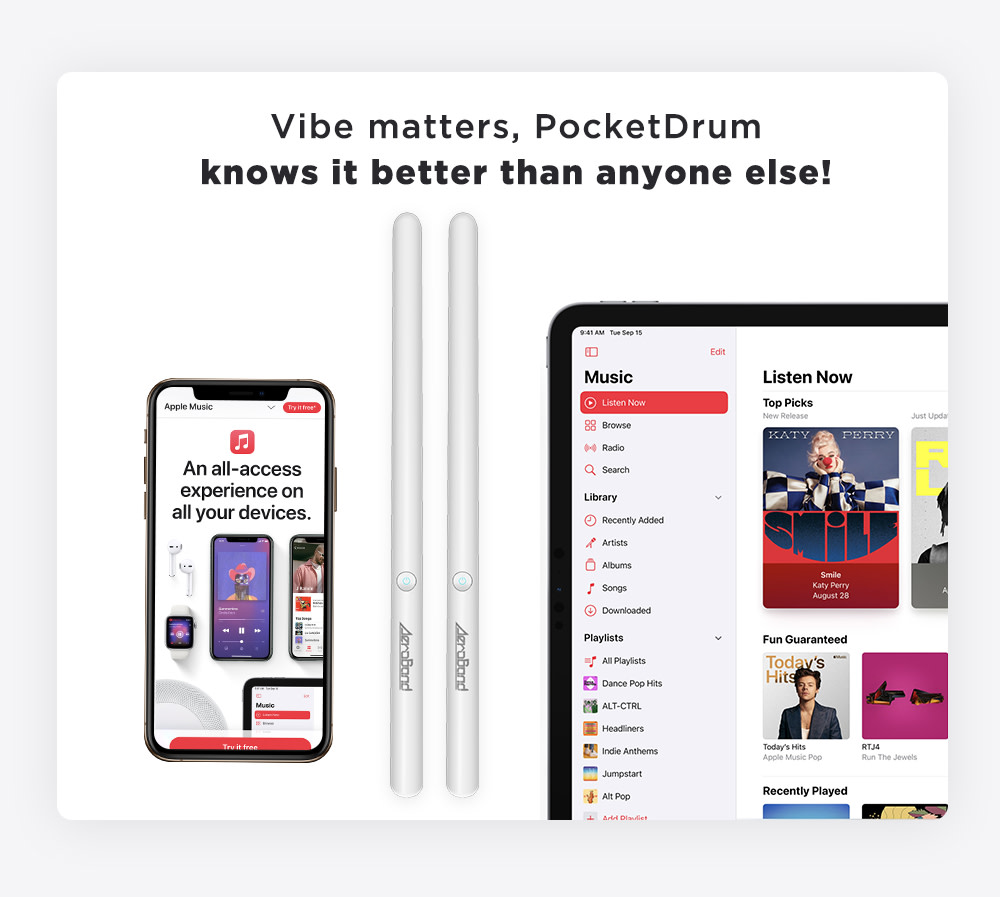 PocketDrum 2 makes realistic drum sounds that perfectly mimic the most common drums: CRASH, HI-HAT (CLOSED and OPENED), SNARE, BASS, TOM and RIDE. They deliver different sounds based on the force of the sticks' movement along with haptic vibration feedback that makes it feel as if you are striking a drum surface. Together, the sound and feeling create an amazingly realistic drumming experience using a proprietary Inertial AI chip and space calculating algorithm that accurately captures movements in 3-dimensional space.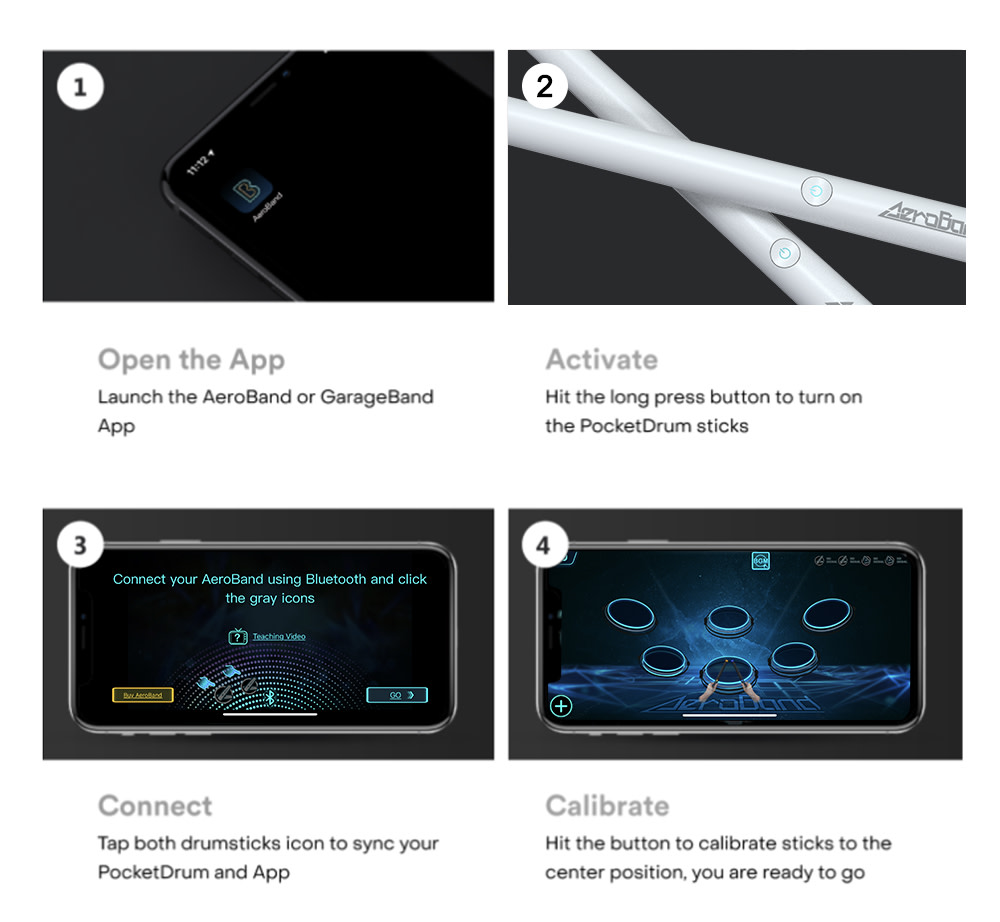 Perfectly compatible with GarageBand, PocketDrum 2 allows you to be more creative and versatile with a complete sound library. Connect GarageBand with a 5-pieces kit for a completely realistic drumming experience. Play, record and share your incredible hits with the world!

PocketDrum 2 feels even better than traditional drum sticks. Thickness, length, material, design, the finish, we made it perfectly. Wait, even smarter with the advanced algorithms!

With long battery life up to 40 hours with outstanding performance, you really can drum with PocketDrum 2 day and night freely and ceaselessly without worrying about running out of battery!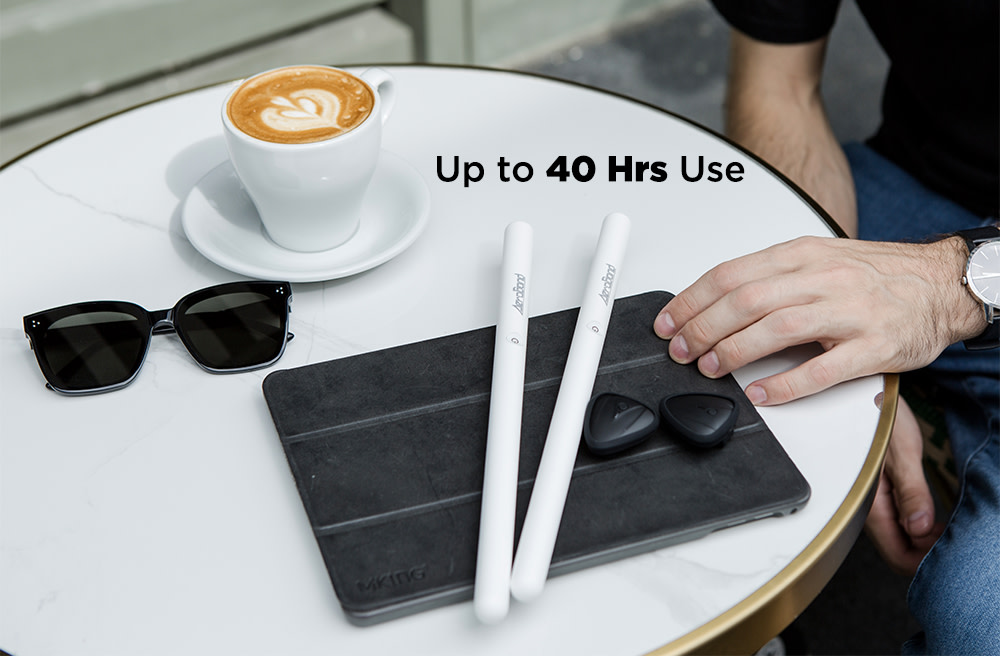 A good product never grows without a strong team: 7 hardware and software developers, 1 hardware project manager who has over 10 years of experience, and one product manager who strictly controls the product quality. We had the honor to experience a great hit of PocketDrum with all the 5,282 loyal backers. Now we are back with the PocketDrum 2. Stronger, more experienced and mature teammates for a greater product. We believe, and that's how we make it!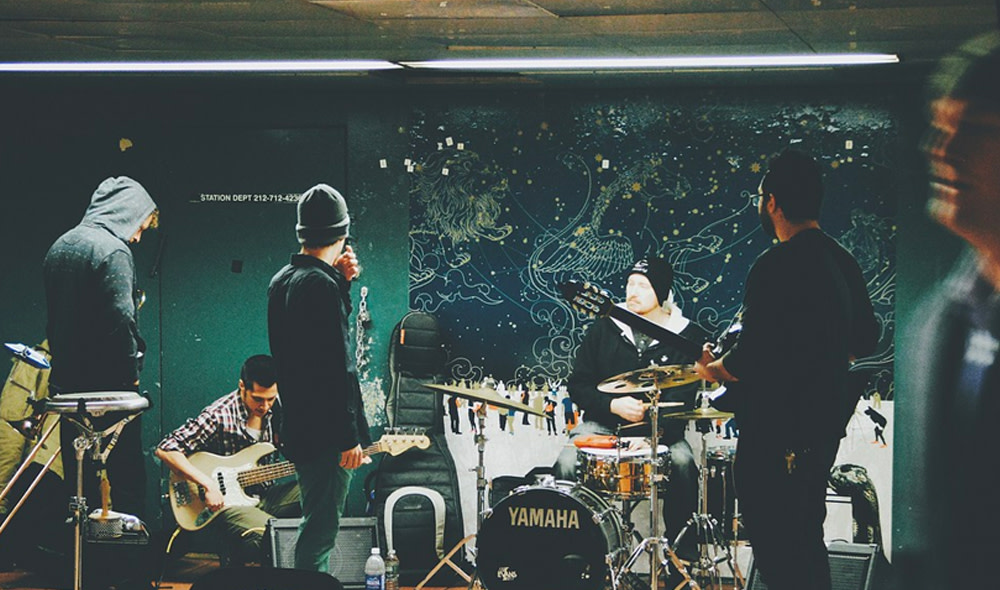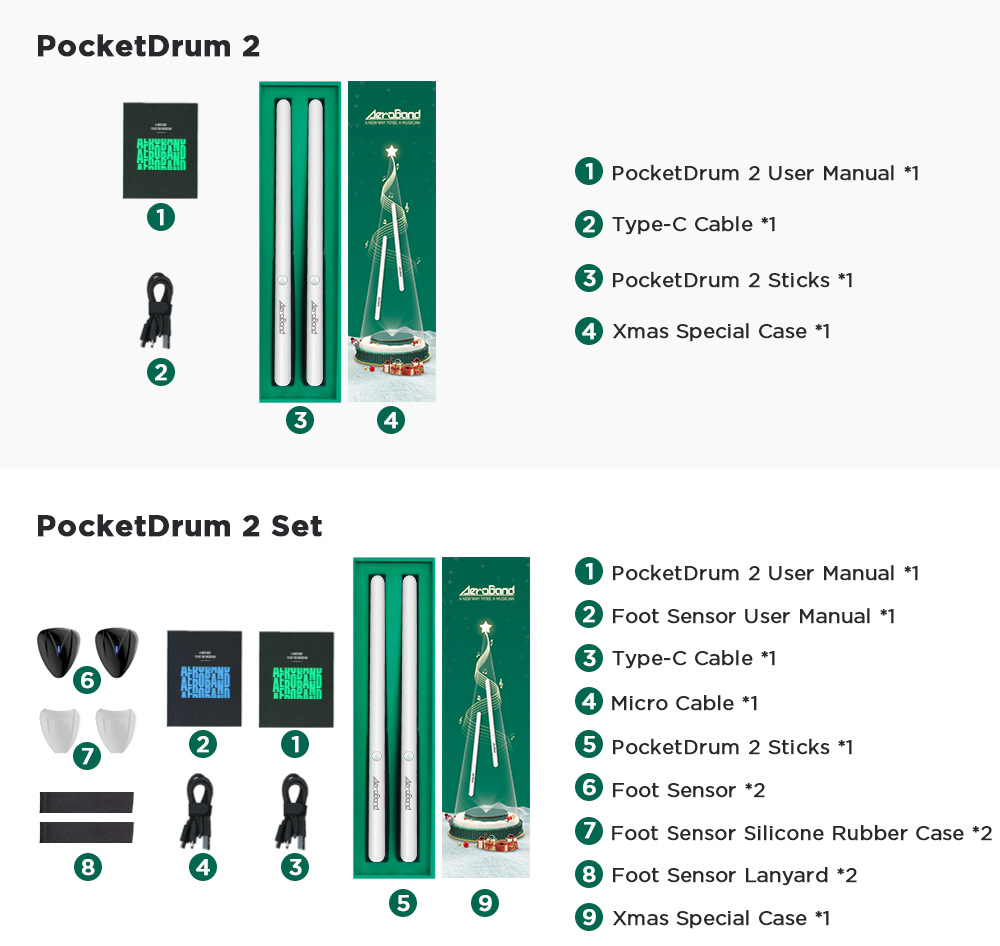 Add-on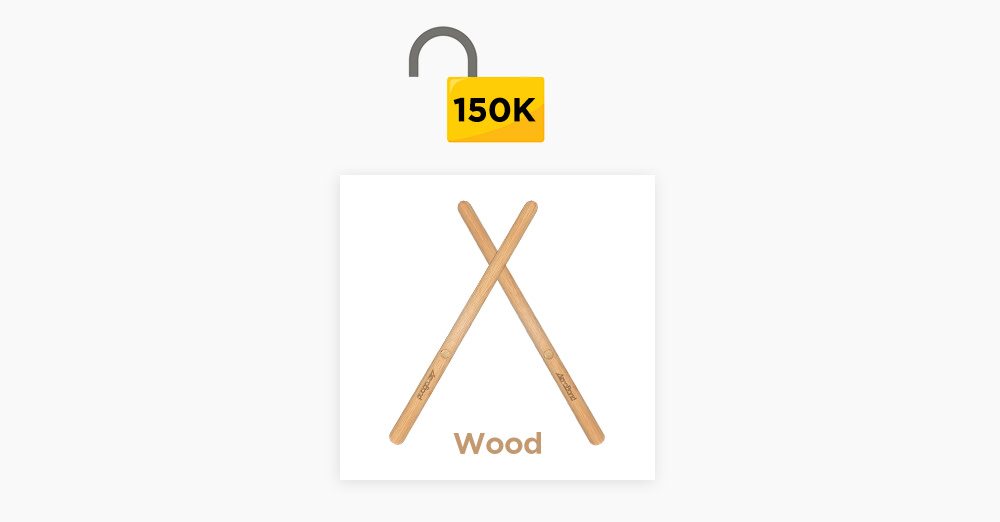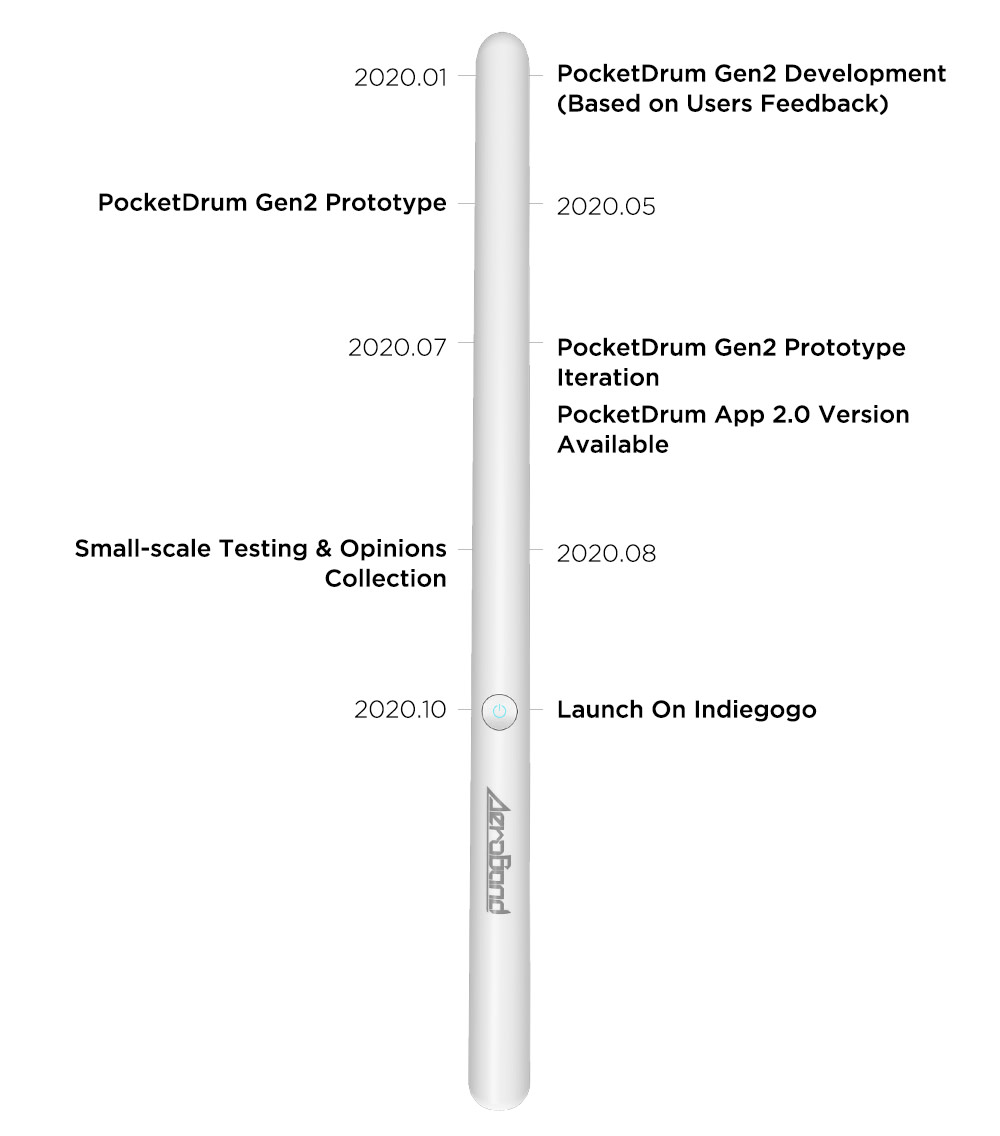 Use day or night to become more focused, more productive, and more relaxed.
No More Tangled Cords | 165W Powerful Suction | Featuring 3D Pool Map Planning & Navigation System | 5 Cleaning Modes
Search for awesome projects
You may also be interested in
The most versatile laser measure that integrates 9 materials stud finder, thermal imager, cross laser level and much more
One Device, Infinite Dreams
LiDAR SLAM Navigation | No Perimeter Wire | Intelligent Obstacle Avoidance | Multi-zone Management | Intelligent Path Planning
You may also be interested in
The most versatile laser measure that integrates 9 materials stud finder, thermal imager, cross laser level and much more
One Device, Infinite Dreams
LiDAR SLAM Navigation | No Perimeter Wire | Intelligent Obstacle Avoidance | Multi-zone Management | Intelligent Path Planning