FlyNova: The most tricked-out flying spinner
Sole authentic seller of the FlyNova. Relax, reduce stress and have a little fun.
Pledge Here

As promised, we've shipped out the first and second batches of orders (order ID from #1 to #2500) based on the order sequences. You can click the
Flynova order tracking website
to check out the delivery status, tracking number, and logistics progress of your order. If you want to change your address, please change it before the lock deadline showing on the picture! Hurry and grab yours now!! Act fast to enjoy early shipping!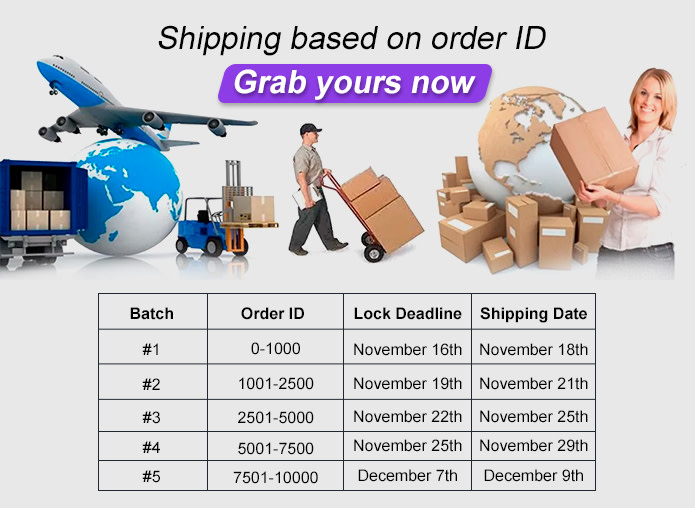 Sole seller of the FlyNova. Only on Indiegogo!
As the owner of Flynova brand, we are the sole seller of the FlyNova flying spinner, and are currently only selling it on indiegogo. We have noticed and reported lots of fake websites on amazon, ebay, aliexpress, or independent websites. None of other websites can really ship out products even though they promise to. We've reported all the fake websites we found out officially, since we got patent certificates, intellectual property certificates and trademark certificates for Flynova globally. We highly appreciate if you can join us by messaging our team any scammer you confront. Here is the list of fake websites, and we will keep updating it.
https://docs.google.com/spreadsheets/d/15uIAddu…


FlyNova is a mind-blowing flying spinner toy with an ingenious hidden drive mechanism that can perform incredible aerobatic tricks and stunts. It's simple to master in just a few minutes and a total blast to play alone or with friends. It can fly anywhere, makes a great Christmas gift and is the absolute cure for boredom!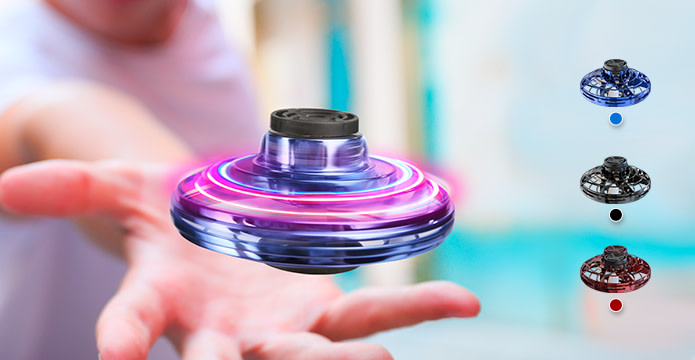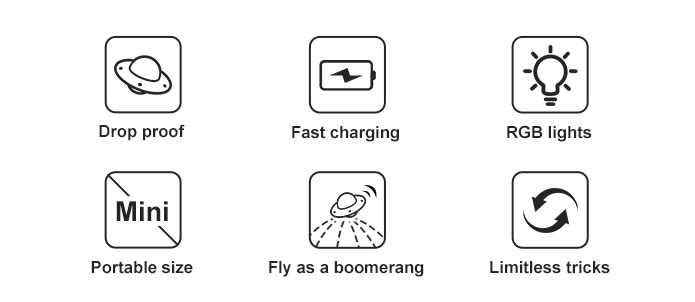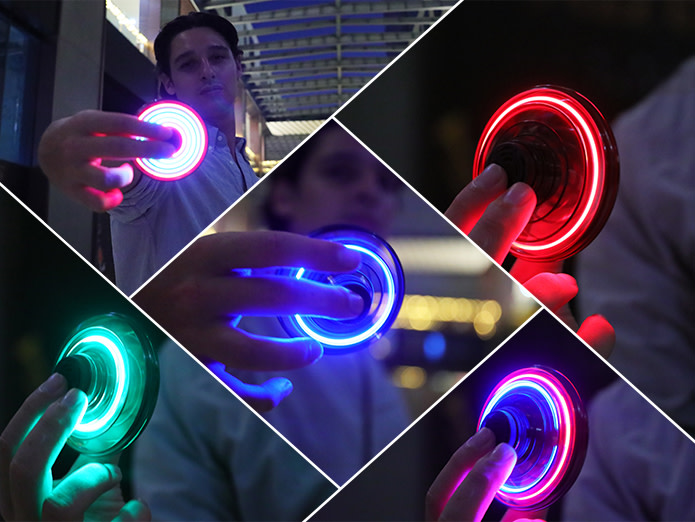 It's easy to get started with FlyNova. It looks like magic but all you need to do is to spin it up and give it a toss! A miniature internal motor gives it the power to perform wild tricks. Different throwing speeds and angles allow different flight paths, tricks, and high-speed maneuvers. With just a few throws, you will quickly begin to understand the infinite possibilities for flight…. Turn on the power button, hold the center axis and spin the wheel to start FlyNova.

Give it a toss to get flying, and after a few practices throws you will be doing cool tricks in no time!

If you wish to stop playing, just grab FlyNova and stop the spinning. It's easy and safe. The enclosed wheel design protects your hands while spinning.



Throw FlyNova upwards and it spins around its axis perpendicular to the direction of flight and returns to you in a safe, predictable manner like a boomerang. You can throw it and catch it yourself. This unique feature makes FlyNova perfect for solo play.



Throw FlyNova downwards and it will travel steady in a straight line. The distance traveled is determined by how hard you throw it. Go the distance! Perfect for a back & forth game of catch or team tricks with friends.

FlyNova is simple for anyone to fly but with a little practice, it can perform incredible maneuvers and infinite tricks. Its ability is only limited by your imagination. Get creative and show us what you've got! Or try some of our favorites…

FlyNova is even more fun with friends. Team up, create games and enjoy friendly competition. It's the perfect way to relax, have fun or encourage teamwork at the office. Take a break, spark your creativity and refresh with FlyNova.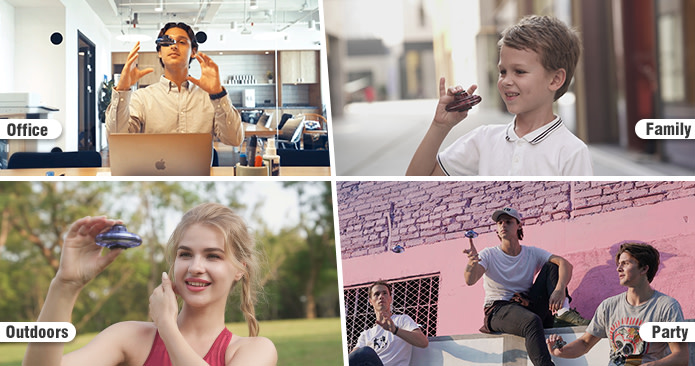 You don't need a big area or a lot of space to take off with FlyNova. It is fun and easy to control anywhere. It is designed to work indoors as well as outdoors with a smooth flight pattern and boomerang effect. It's the perfect backyard activity but can easily be used indoors as well. Use it at home, school or the office. It's fun to fly and also a great way to relax and take release some stress. When those long days get you down or you think that one more office meeting will drive you crazy, take FlyNova for a spin and get your Zen on!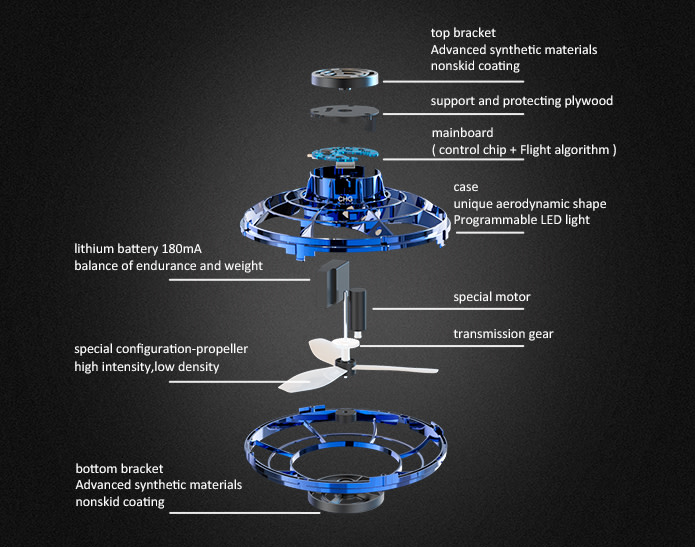 We designed FlyNova to be fun and safe, especially for kids. The enclosed wheel design is aerodynamic and protects your hands while spinning it up and performing tricks. Catching it mid-air or on the go is easy and 100% safe.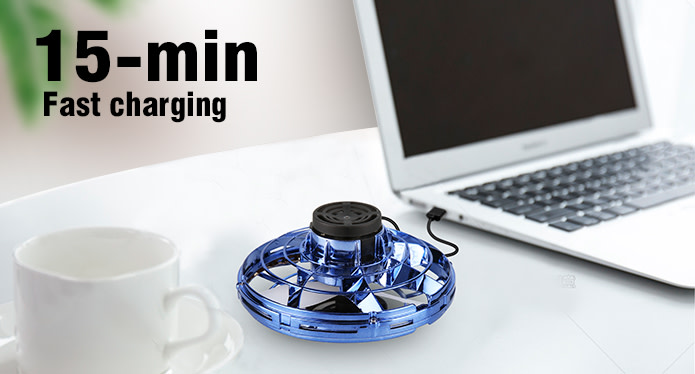 Get airborne fast. FlyNova's secret power comes from the onboard gyroscopic motor that allows it to perform maneuvers like magic. Power it up by Micro USB cable for 15 minutes to get fully charged, and a single charge will give you a full 10 minutes of tricked out flight time.
Get the 3X Flynova package for non-stop fun.



Christmas is coming! FlyNova Flying Spinner is the perfect present for your friends and family. Grabs yours today and share the joy with your loved ones!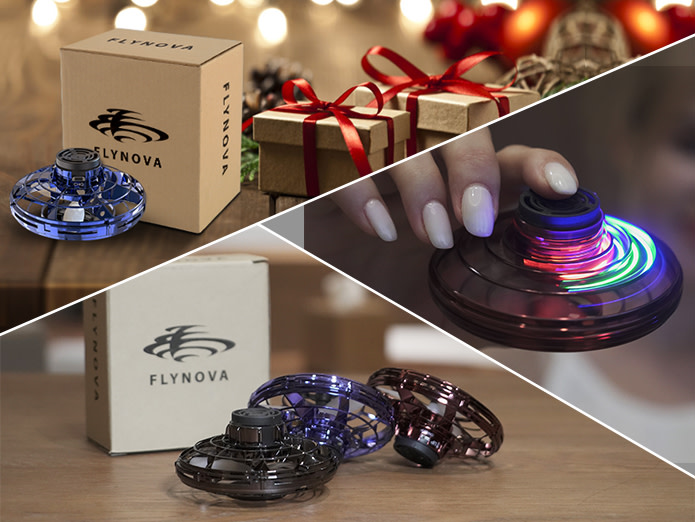 From now until the end of the FlyNova Flying Spinner campaign, you can refer your friends to get amazing cash back. We've teamed up with Kickbooster. For every backer you refer to the FlyNova Flying Spinner project, you will receive an 20% of their pledge amount. Sign up on
Kickbooster
. You'll get a personal link to share through social media, email, or any other platform you like.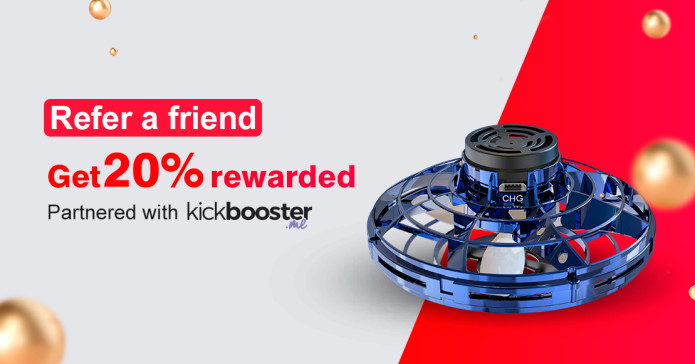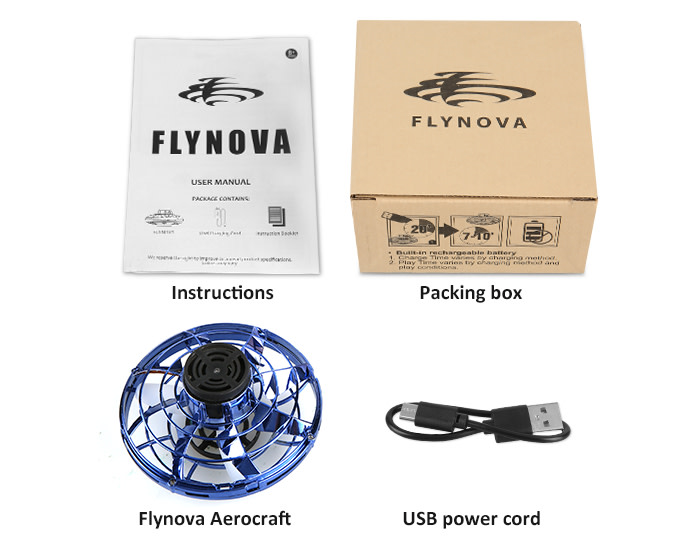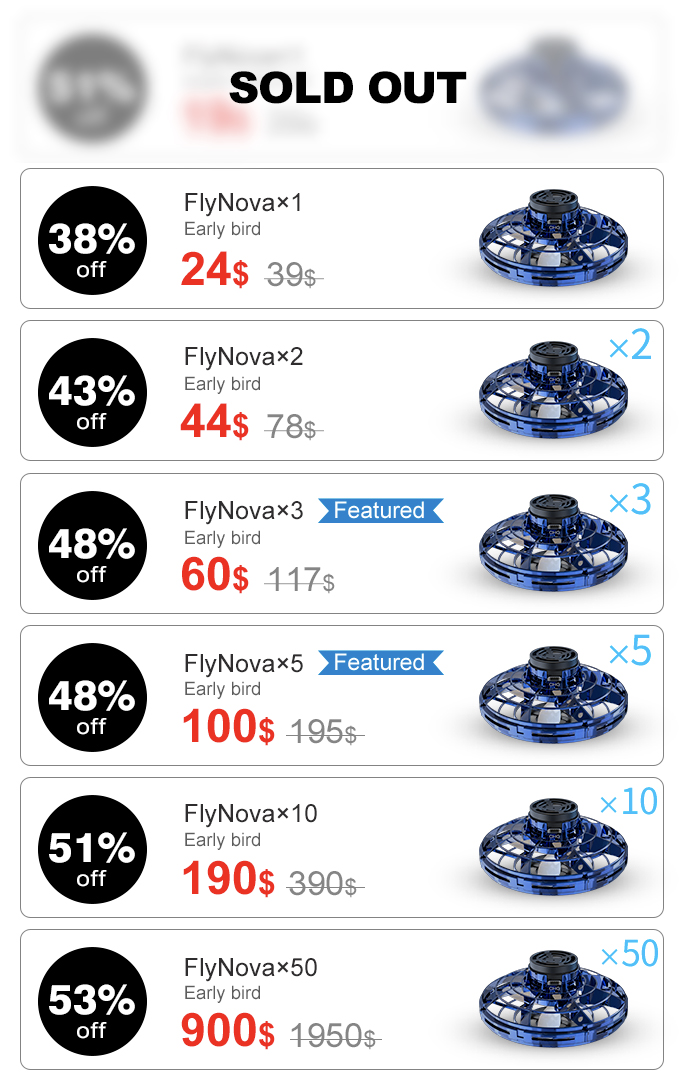 We are a group of toy designers, engineers, and dreamers who believe that life should be the perfect balance between work, friendship and fun. We build products that bring joy and relaxation to the world. Although we are young at heart, we have years of experience in the toy industry and FlyNova is the realization of what the perfect toy should be.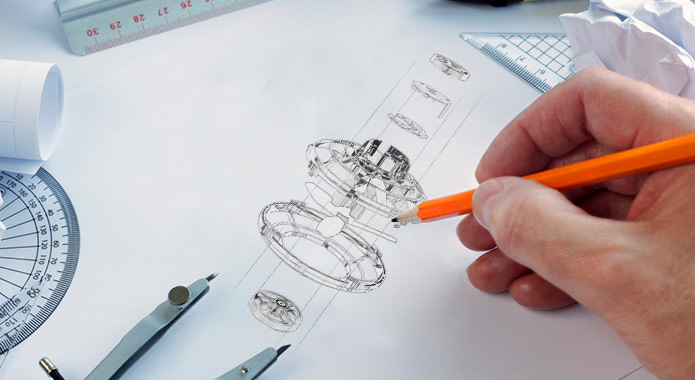 The production process has begun and mass production is expected to take place shortly after too! We will keep you guys updated from time to time.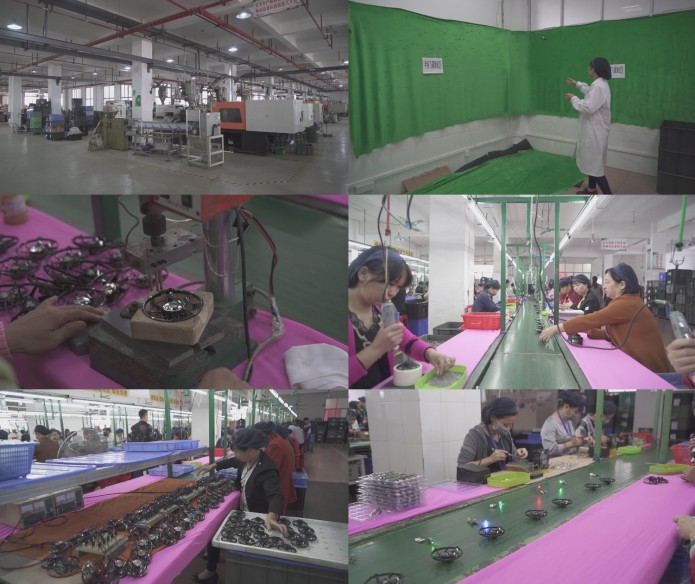 We've spent 7 months perfecting FlyNova, it is now ready for mass production. We can produce up to 100k pieces in a month. We guarantee you can receive FlyNova before Christmas. As with all crowdfunding campaigns, we understand that delivering our product on-time to our backers is priority one. To do so, we have spent the last half year testing and perfecting FlyNova and preparing it for mass production. We have a trusted manufacturer that we have experience working with, we have secured materials with our suppliers and we have the ability to produce up to 100k pieces each month. Once ready, our logistics company will take over and we are prepared to begin shipping immediately after production. Knowing that FlyNova makes the perfect gift for youngsters and adults alike, we can guarantee that our backers will receive FlyNova before Christmas. As the campaign goes on, we will keep you our loyal backers, updated and informed about any issues, should they arise. Thanks for your support and enjoy your FlyNova!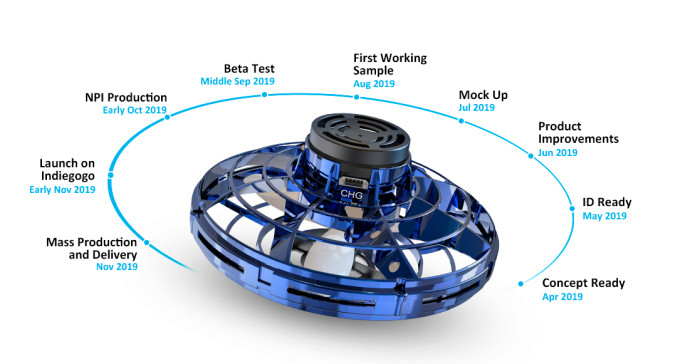 The Pawly Door detects when your cat tries to bring home prey, keeps intruders outside, and helps you find your missing cat.
  MAKA - The most powerful laser measuring tool for worksites? Recently, we have been asked by MAKA to review their universal measurement tool. Although most of us around here were not used to fixing stuff or doing home improvements ourselves, this trend is...
Search for awesome projects
You may also be interested in
Use day or night to become more focused, more productive, and more relaxed.
No More Tangled Cords | 165W Powerful Suction | Featuring 3D Pool Map Planning & Navigation System | 5 Cleaning Modes
The most versatile laser measure that integrates 9 materials stud finder, thermal imager, cross laser level and much more