Philips Screeneo U5 Ultra-Short Throw 4K Projector
Short distance, huge picture. Epic 150" 4K Ultra HD image, 16" (42 cm) setup from the wall.
Pledge Here

Enjoy ultra-vivid 150″ visuals in 4K UHD with the new Philips Screeneo U5, a projector that features cutting-edge laser and ultra-short throw technology for an absolute cinema experience.

Set Screeneo U5 on a tabletop, TV shelf, or bedroom wardrobe to enjoy your favorite content like never before. With Ultra-Short Throw laser technology, Screeneo U5 presents a massive 120" screen size when placed just 11 inches away from the projection surface, and even up to 150"!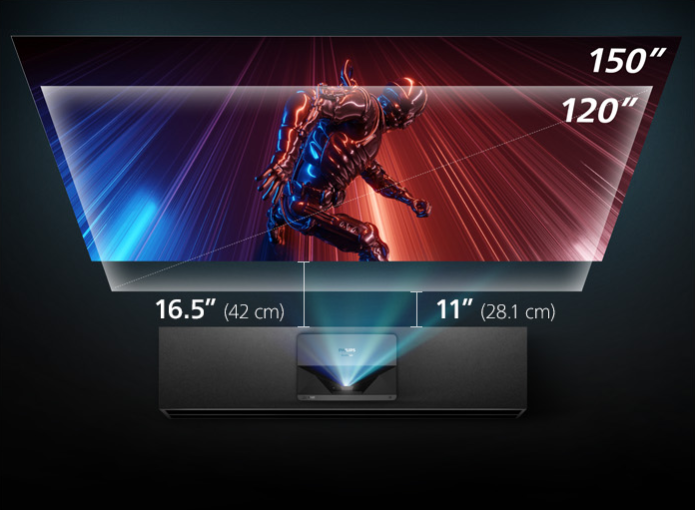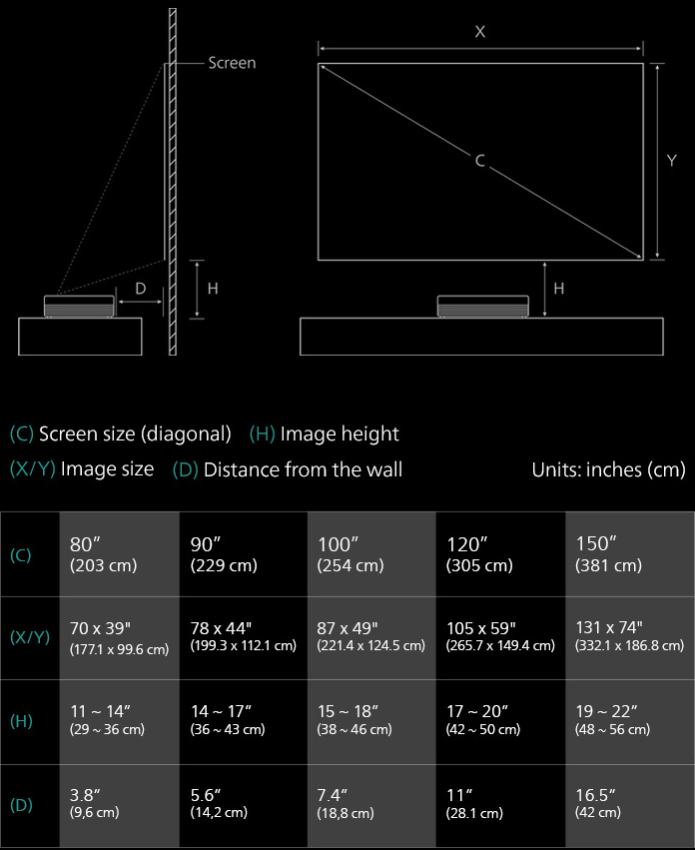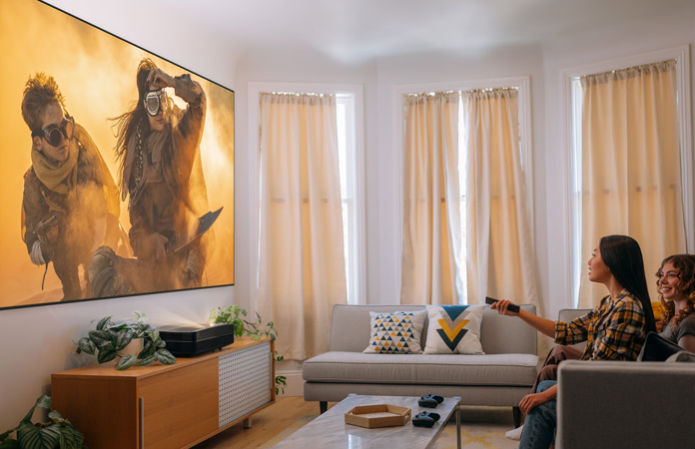 Screeneo U5 is an Ultra-Short Throw laser projector that can be placed just inches/cm away from your wall or screen for crystal-clear True 4K UHD entertainment.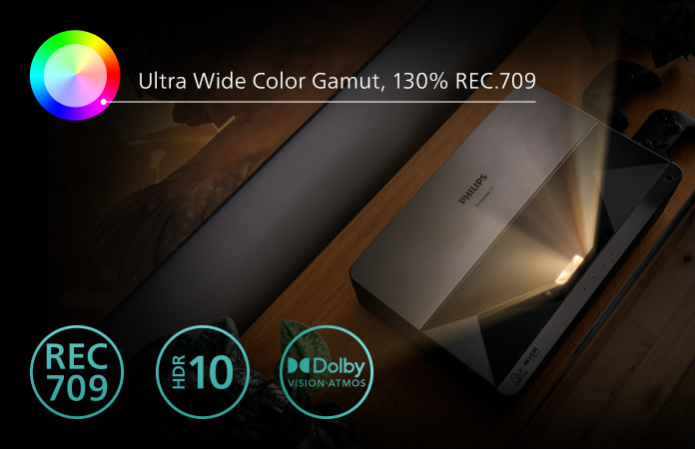 Building off of more than a century of innovation and more than one decade in the home projector space, Screeneo U5 is the product of tireless technological advancement, representing the very best of Philips. Thanks to our knowledge and expertise, we're proud to deliver a state of the art all-in-one 4K Laser projector, with all the experience you need, at the most competitive price you'll find.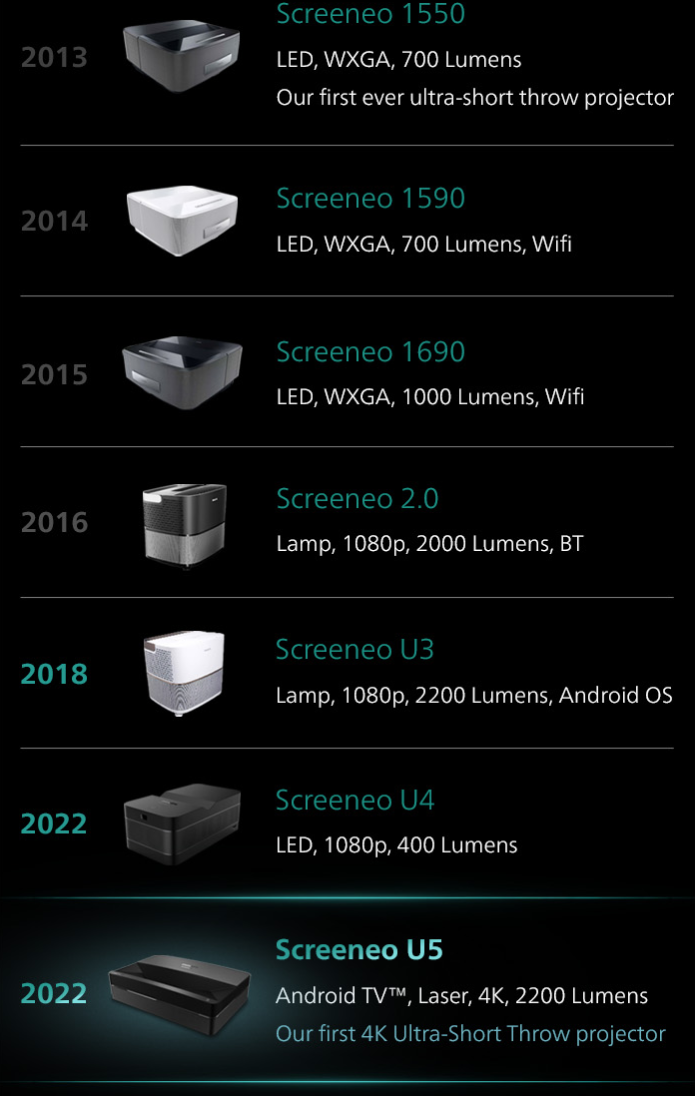 Watch movies and more in True 4K UHD sharpness, full of the fine detail that can be lost at lower resolutions. The picture remains lifelike and text is crystal-clear when displayed from 80″ up to 150″. Texas Instrument DLP cinema technology delivers dramatic home cinema viewings with vivid pictures, deep contrast and a bright image in any conditions.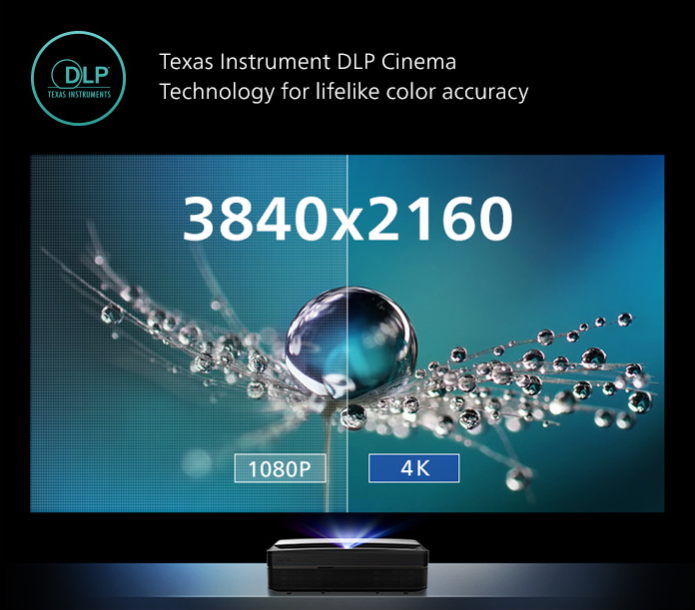 With ultravivid colors, sharper contrast, and richer details, Dolby Vision keeps you coming back for more. Dynamic tone mapping lets you enjoy your content, no matter the source, without having to fiddle with settings.

Our new FlowMotion™ 4 adds artificial frames between existing picture frames to enable videos to appear at a higher frame rate. Our technology automatically recognizes dynamic pictures and inserts frames to ensure the motion you see is fluid and smooth, specially for fast moving images like sport or action movies.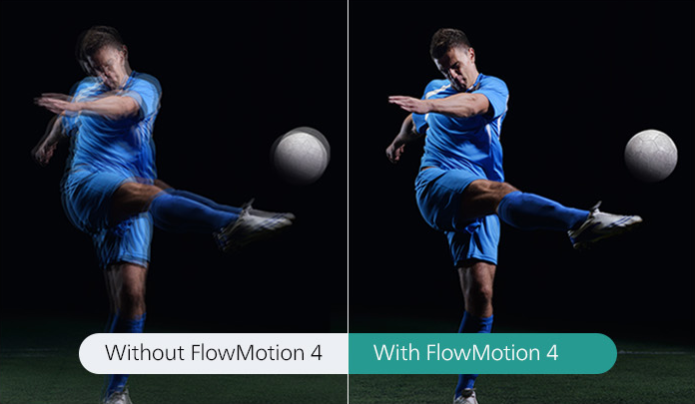 2,200 ANSI lumens* means a colorful and bright picture in any indoor environment, whether there's ambient lighting, total darkness, or even a flood of daylight.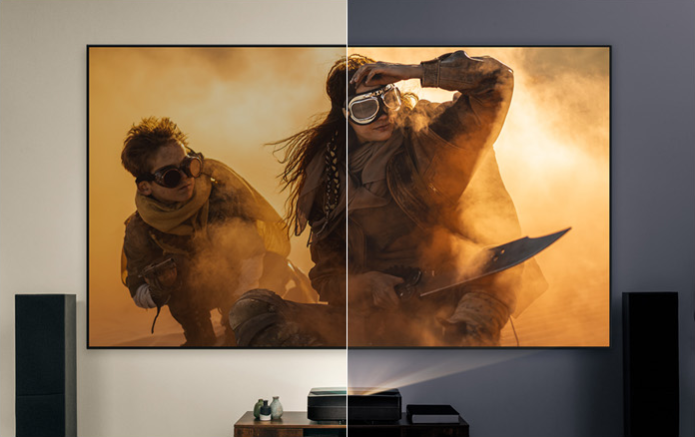 Experience 4K UHD movies the way the cinematographers intended with a picture that's as sharp as it is massive.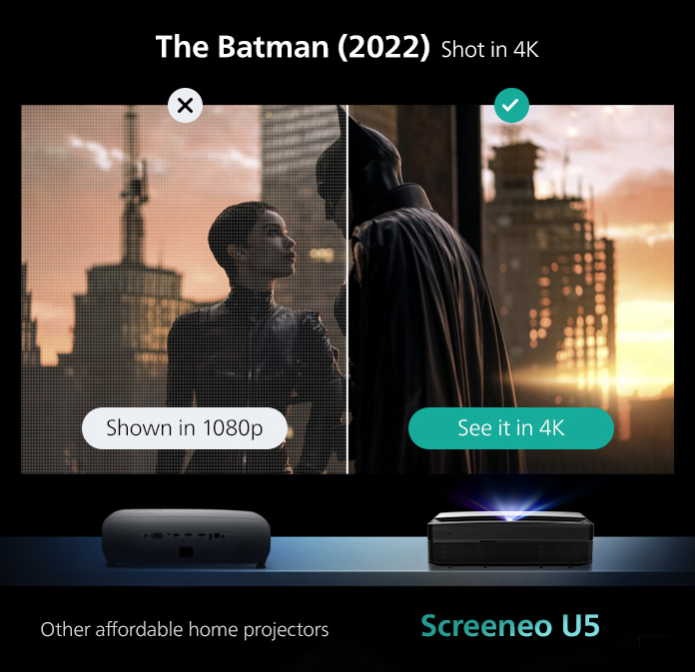 Unlike traditional manual correction methods, motorized 8-point keystone adjustment allows you to perfectly calibrate your screen in a snap and fit it to your wall or screen.

Android TV™ makes it easier to get more from your TV. Choose from 400,000+ movies and shows from across streaming services. Ask Google to control your TV, get recommendations of what to watch, dim the lights, and more with your voice. Cast photos, videos, and music from smart devices to your TV with Chromecast built-in™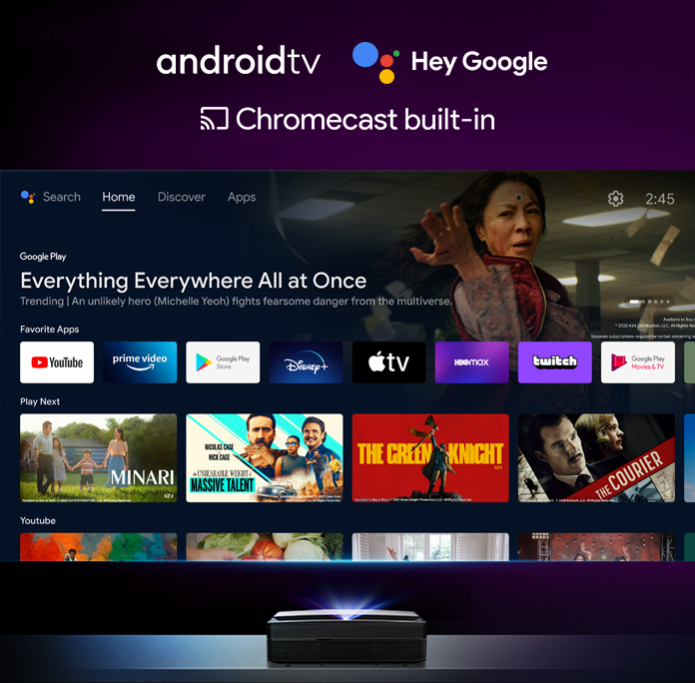 A powerful sound system for a dramatic and stunning room filling sound system to dive into your movies. Equipped with 2.2 Channels, 20 watts and a dedicated DSP, the Screeneo U5 brings you state-of-the art sound to complete the True 4K Experience with Dolby Atmos and DTS HD.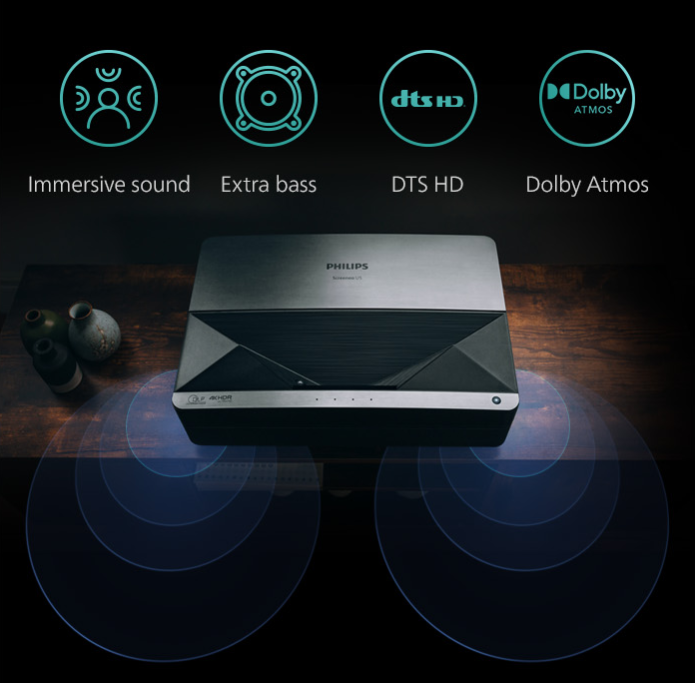 Enjoy immersive 3D content from your Blu-ray player or USB drive and turn virtually any wall into a theater-like experience.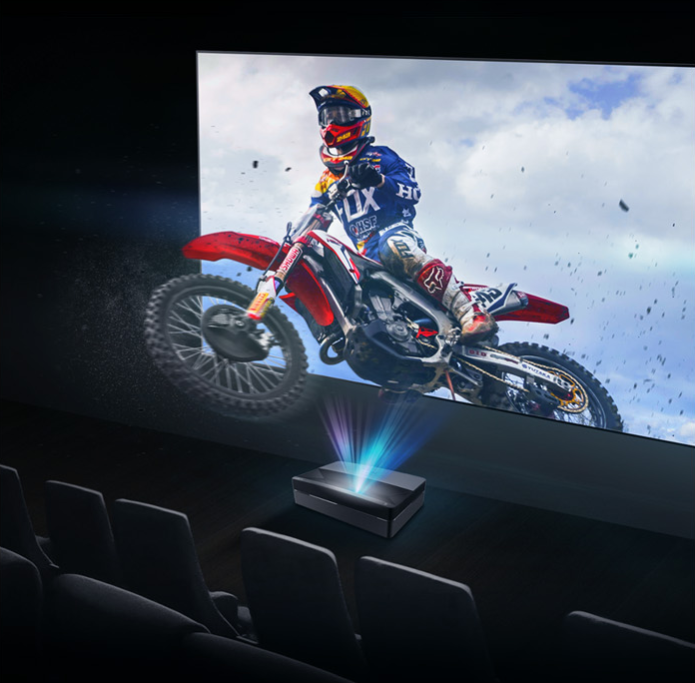 Whether projecting onto a screen or directly onto the wall, you'll barely notice Screeneo U5 until it's powered on.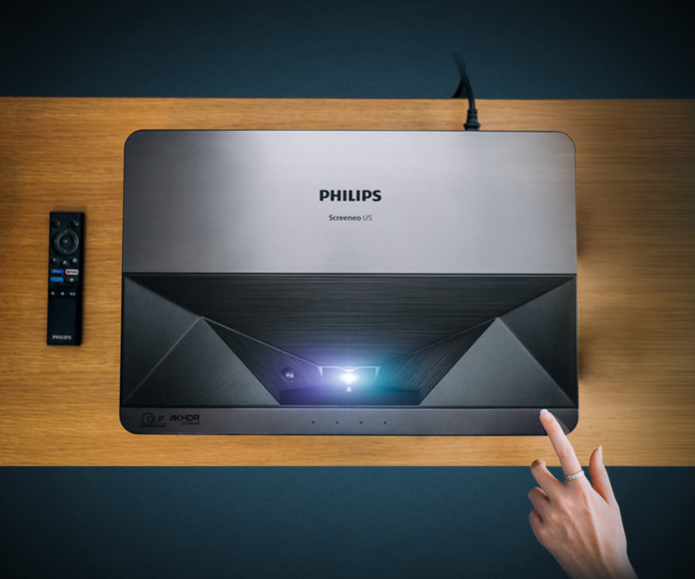 Get closer to that face-to-face in-person experience when you use Screeneo U5 to display your video conference meeting rooms.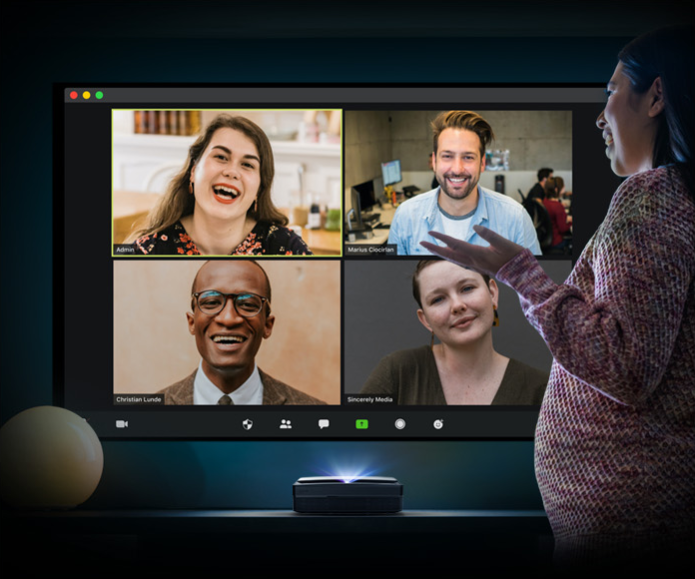 Play like the pros and hook up your favorite consoles to play games in True 4K UHD @60hz.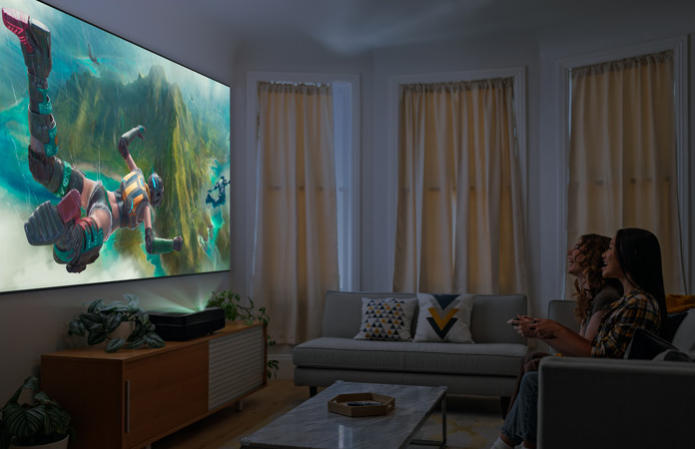 Equipped with new upgraded super efficient laser optical system, improving energy consumption by about 20%, compared to other similar laser projectors. With a light source life of 25,000 hours, that's about 10 years of projection with 8h a day!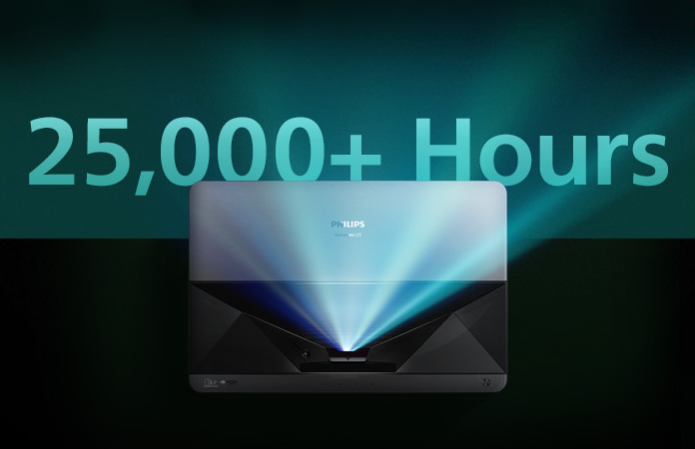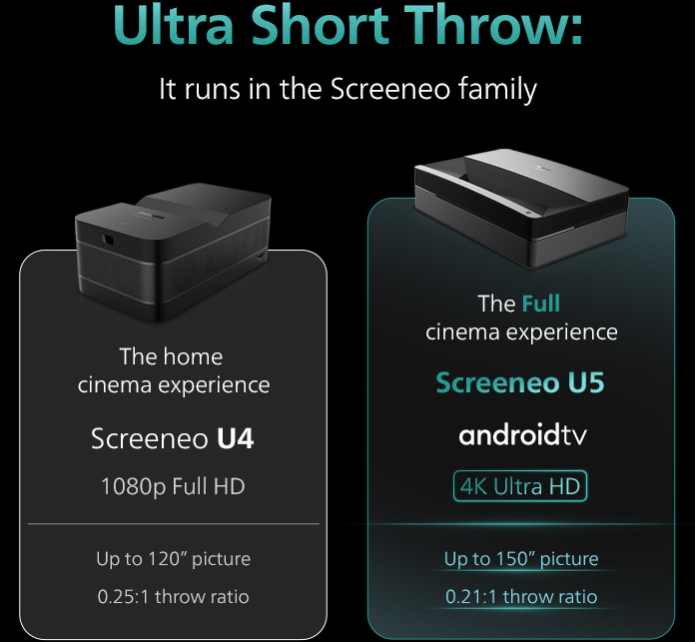 Connect all your favorite devices via the 2x HDMI 2.1 (like smartphone, tablet, laptop, gaming console or any other smart boxes), and play all your videos, pictures, and audio files from a USB thanks to the built-in multimedia player.
The RS-232 port enables home cinema and home automation system.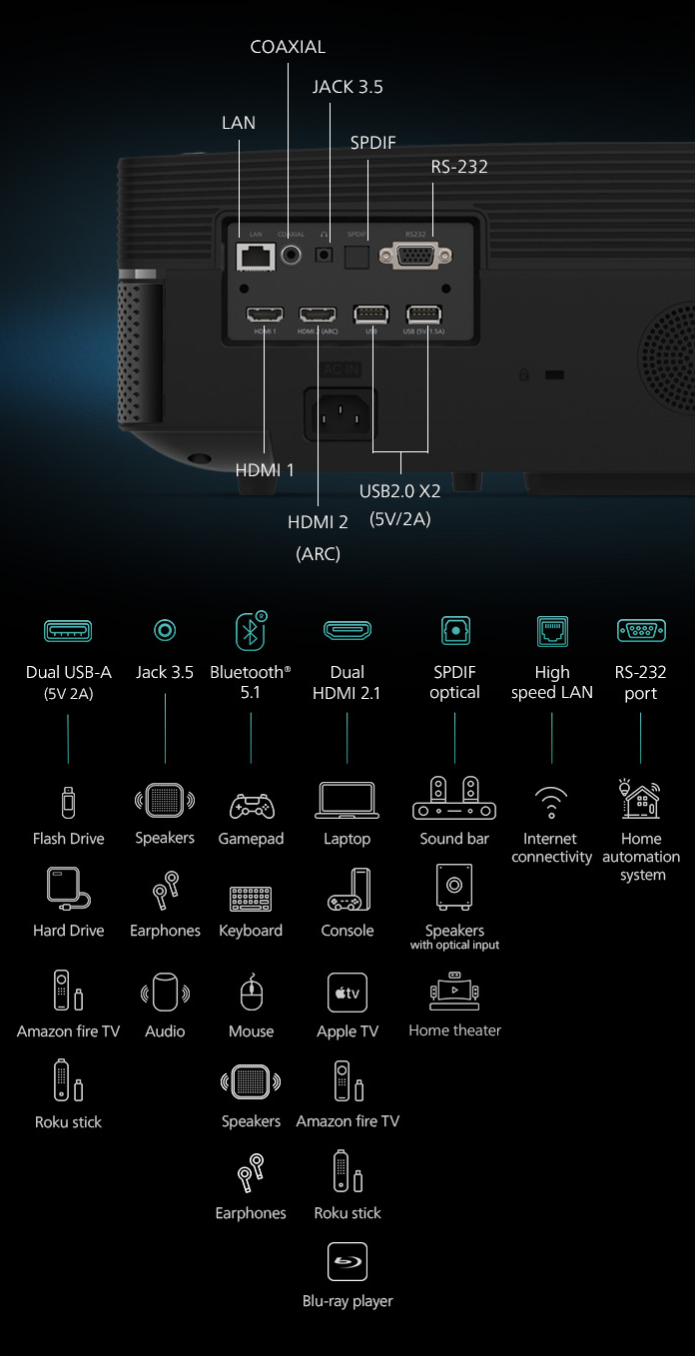 10W 450nm Laser + 2W 1064nm Laser | Power Your Personal DIY Crafts | Bulk Commercial Products | Applicable for Virtually All Materials
Instant Cooling & Heating | Dynamic Pulsing Vibration | Fine Mist Massage | Smart APP | Moisture & Refresh Your Eyes
Search for awesome projects
You may also be interested in
Anti-Mobile Phone Recording | Anti-Recorder Recording | Anti-Video Recording | Anti-GPS Recording
Charge any EVs much faster and safer than ever with a J1772 port. An essential adapter for Non-Tesla Electric Vehicles.
Free Position | 10,000mAh Power Bank | Universal Compatibility | Wireless + Wired | 3 Devices at 25W Output Max | Optimum Charging
You may also be interested in
Anti-Mobile Phone Recording | Anti-Recorder Recording | Anti-Video Recording | Anti-GPS Recording
Charge any EVs much faster and safer than ever with a J1772 port. An essential adapter for Non-Tesla Electric Vehicles.
Free Position | 10,000mAh Power Bank | Universal Compatibility | Wireless + Wired | 3 Devices at 25W Output Max | Optimum Charging