The World's First Waterproof Outdoor Power Station
Waterproof Design/Super low work temperature to -40℃ (-40℉) /1800W power output /Strengthened frame
Pledge Here
Can your portable power station work in severe weather conditions?
Let Dynayak tell you what the real outdoor power station is.
The world's first portable power station breaking through the severe outdoor conditions of rain, snow, wind, or dust storm. N35 can work at an extremely cold and hot temperature, which reaches -40 ℃ to 50 ℃ (-40℉ to 122℉). And it's a portable power station that works over 5,000 meters above sea level. Featured on waterproof grade IP67, N35 is excellent waterproof and dust-proof, offering you safe power wherever you are.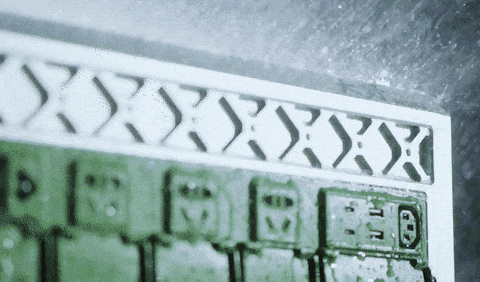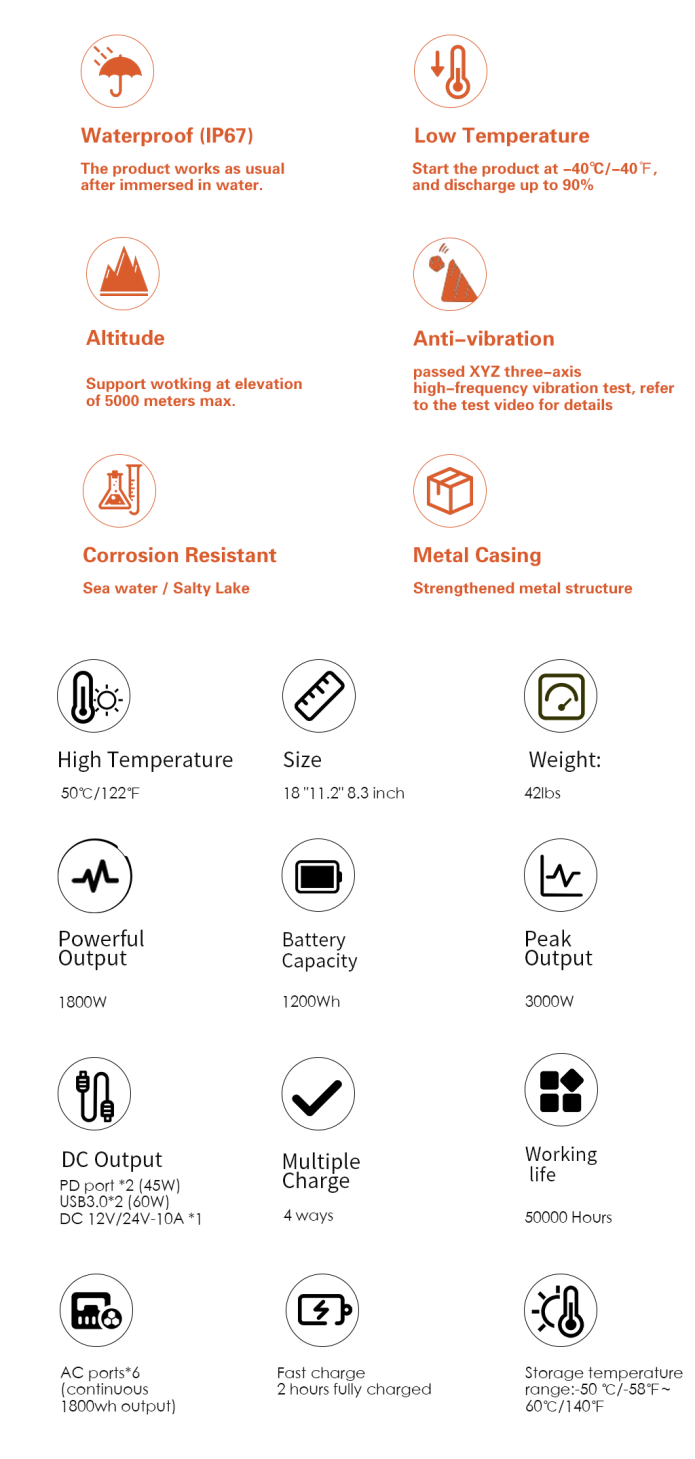 With waterproof coating technology inside the unit, and overall short circuit, open circuit protection design, N35 works very well after being immersed into water.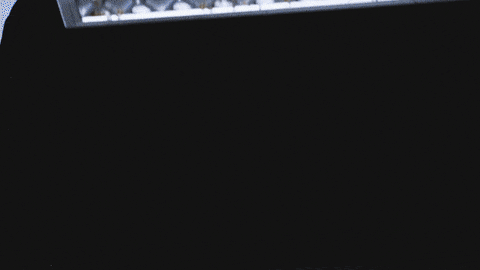 Waterproof grade IP67 is enough to endure any heavy rain, flooding, or rainstorm.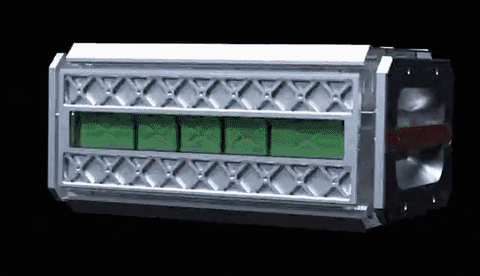 Equipped with M-ICOB waterproof system, there're an independent waterproof design for the socket, mainboard area (PCM system), and battery pack inside N35. 

When choosing an outdoor power station, you expect it to work in all weather conditions, whatever in icy cold winter and extremely hot summer.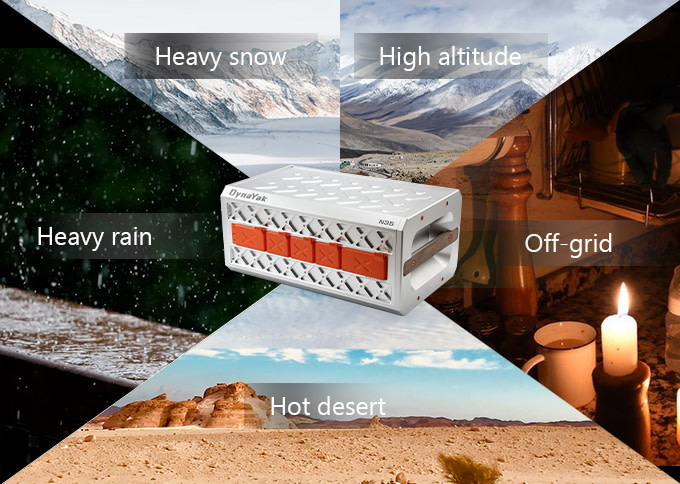 Icy Cold Weather
In the extremely cold weather of -40℃(-40℉) N35 can charge and discharge as usual, and it can still complete more than 90% of power output. The storage environment is low to-60℃(-76℉).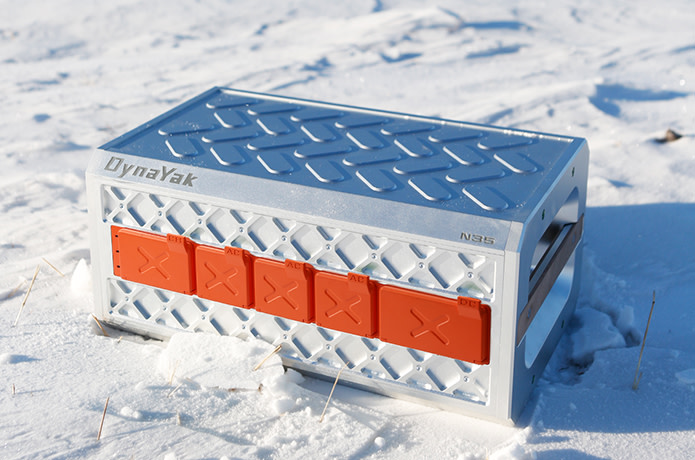 Extreme hot weather
With free convection cooling solution and partitioned thermal control, N35 assures an even temperature inside the unit. The reliable components assure strong endurance in high-temperature weather.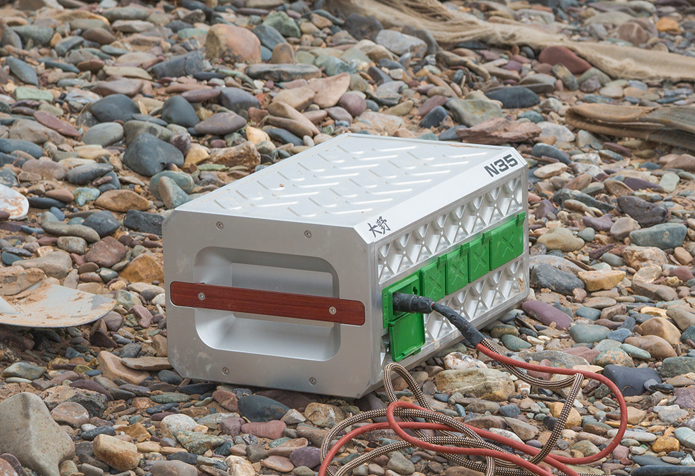 Introduction of the High-Temperature Resistance Structure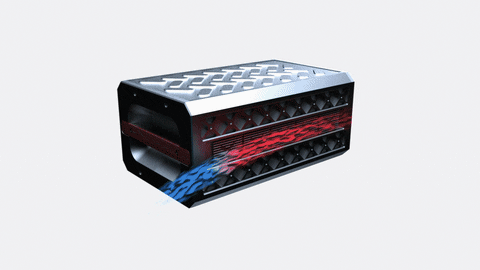 MRB suspension system offers effective protection when the device is attacked with strong vibration, shock, or dropping.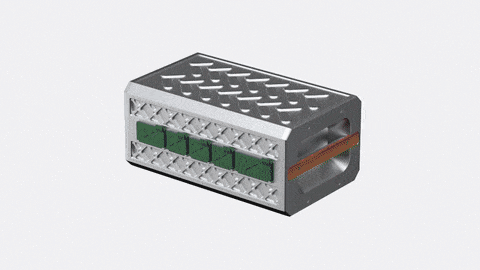 Extremely simple design, removed screen, switch and other elements which probably cause malfunction. We just keep the traditional capacity indicator. The wooden handles make a very comfortable grip. And the housing is coated with anti-corrosion material, which is built to last.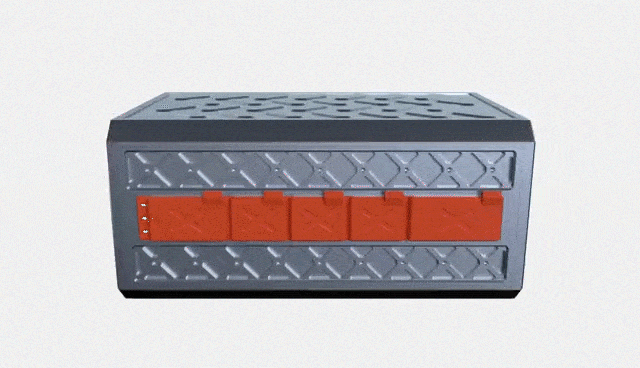 The housing is made of aerospace-grade aluminum material. With a special surface pattern and rounded angle design, the shell is helpful to reduce the impact and protect the inner structure from shock or fall.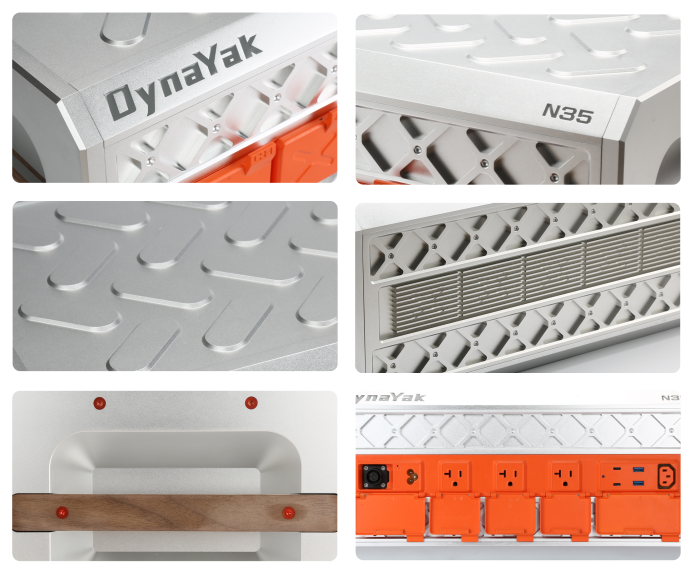 The cover is made of magnetic materials, When the cover is closed, the overall power is off, when the cover is open, the power is on.

With 1200Wh capacity and 1800W AC output, N35's advanced battery pack system enables you to power heavy-duty outdoor appliances and tools. The peak output is up to 3000W.
The powerful 1200 Wh battery makes it perfect for camp, outdoors, and expedition, where it can easily power all your devices.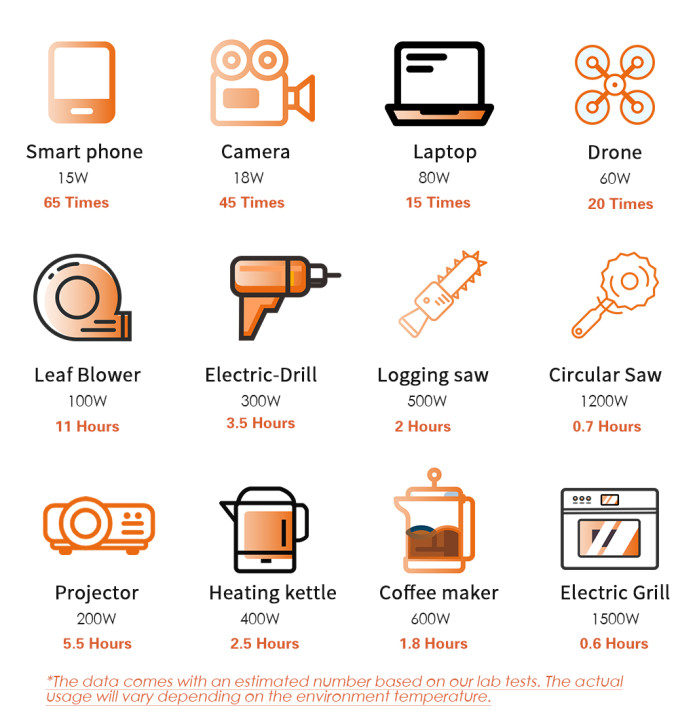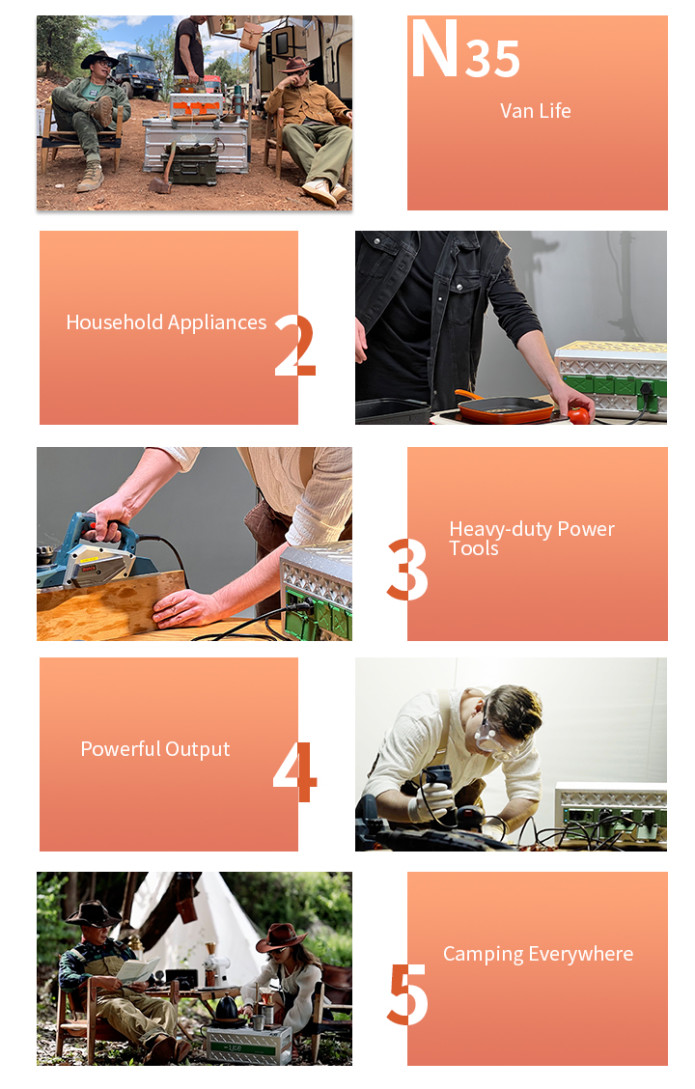 N35 is equipped with different port options, including 110V / 220V AC ports, fast-charging USB-C, USB-A, and DC 12V-24V ports.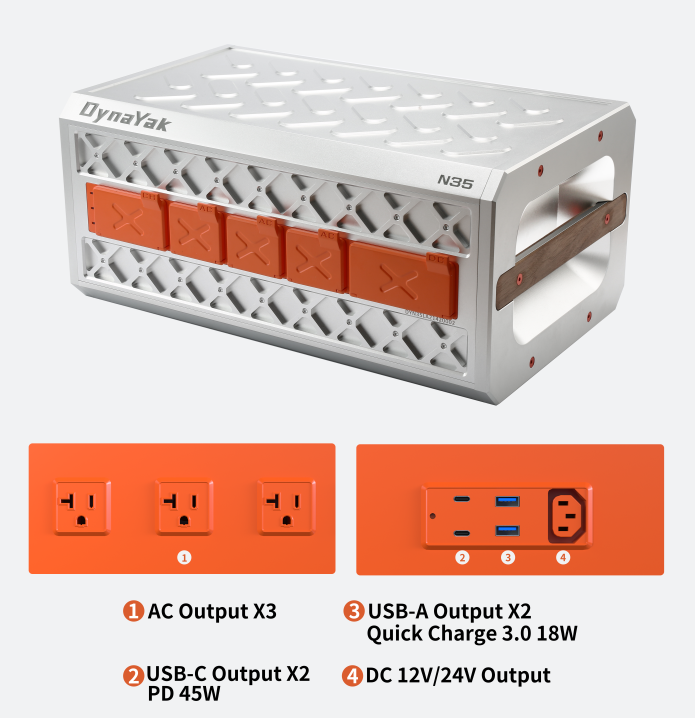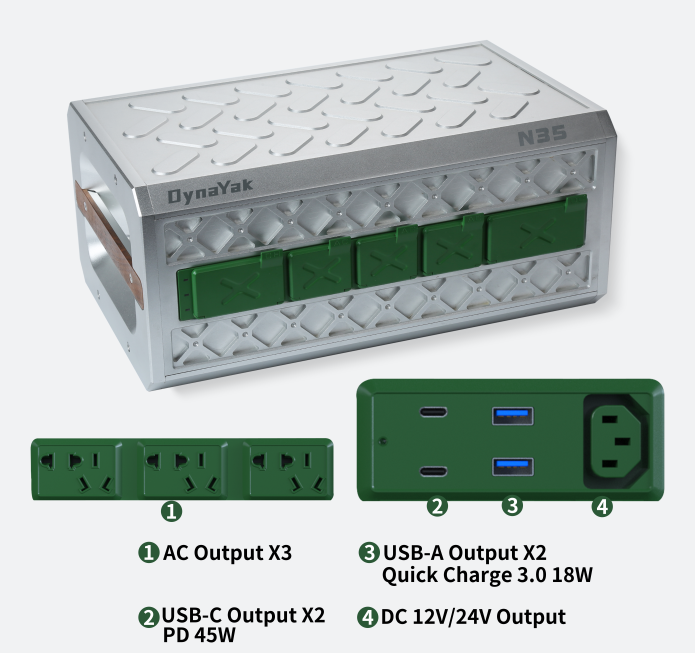 N35 is designed to charge from many options. You can connect to your car charger, solar panels, wall outlet, or 650W professional charger, which to fully charge in two hours.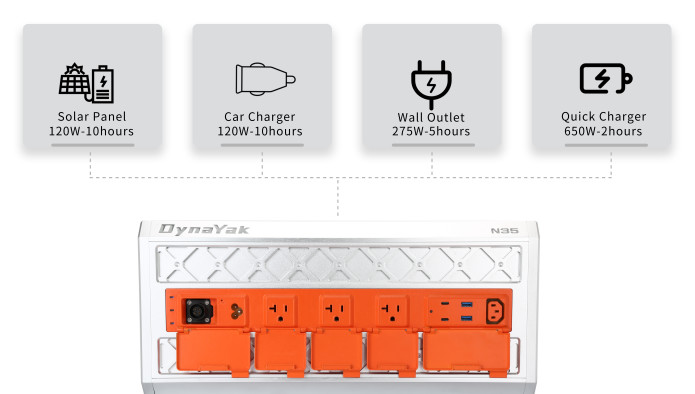 Equipped with a low-temperature Lithium-ion battery, N35 works well in extremely cold conditions. The battery also achieves 80% capacity after 1,000 cycles.
Low-Temperature Li-ion Battery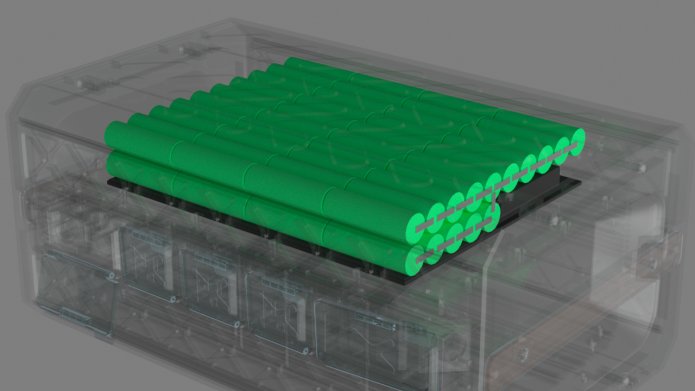 High-Performance BMS
Equipped with a high-performance Battery Management System, N35 has you with a safe and reliable power supply everywhere. With high low-temperature resistance, N35 is essential for adventurers and outdoor enthusiasts.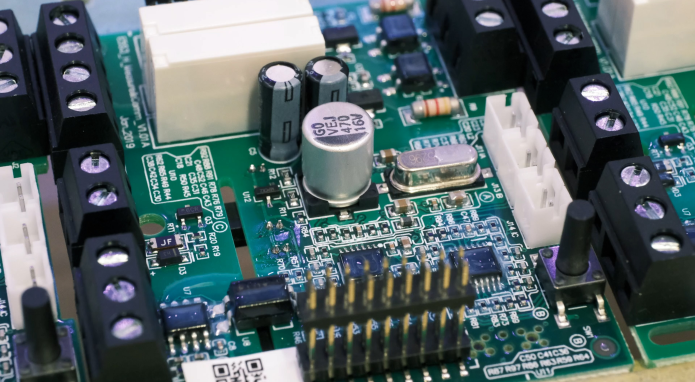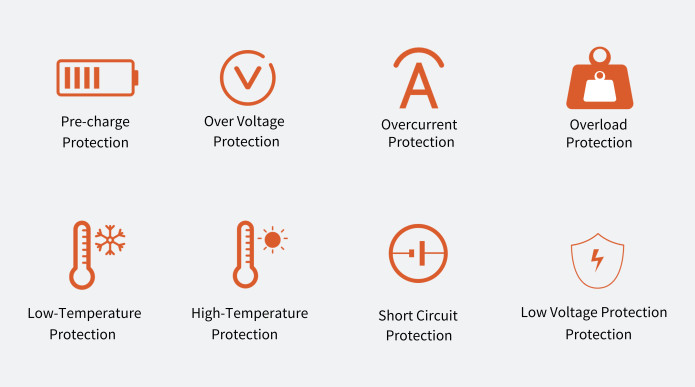 DynaYak offers a 120W solar panel in a foldable design. It features portable and IP67 water resistance. It has a 21.5% energy conversion efficiency. And you can connect five solar panels with N35 to achieve up to 600W input.
The folded solar panels can be put into the N35 packing box provided by us, and the packing box can hold 3x 120W solar panels.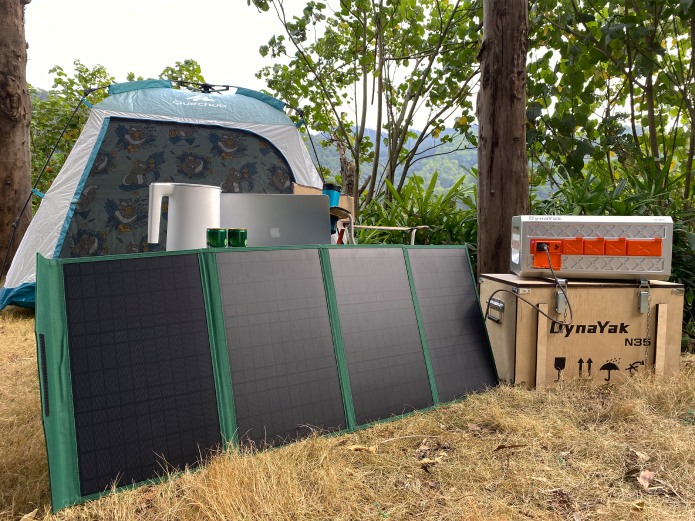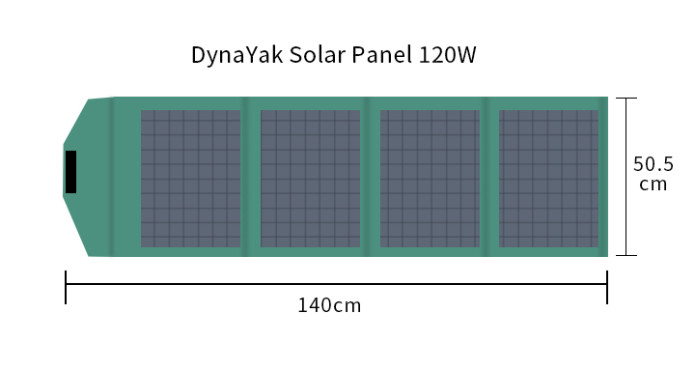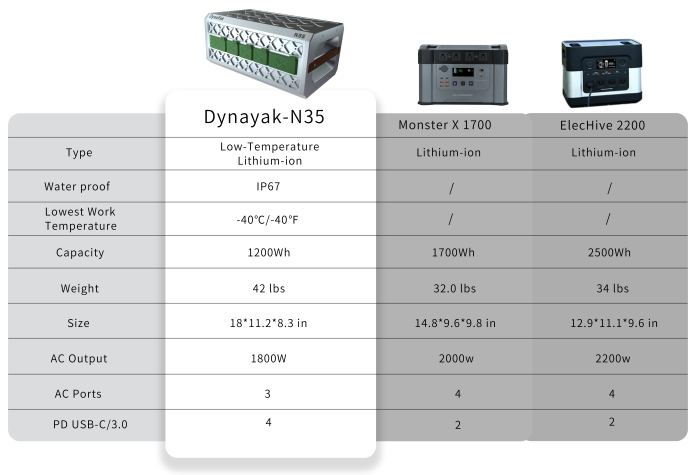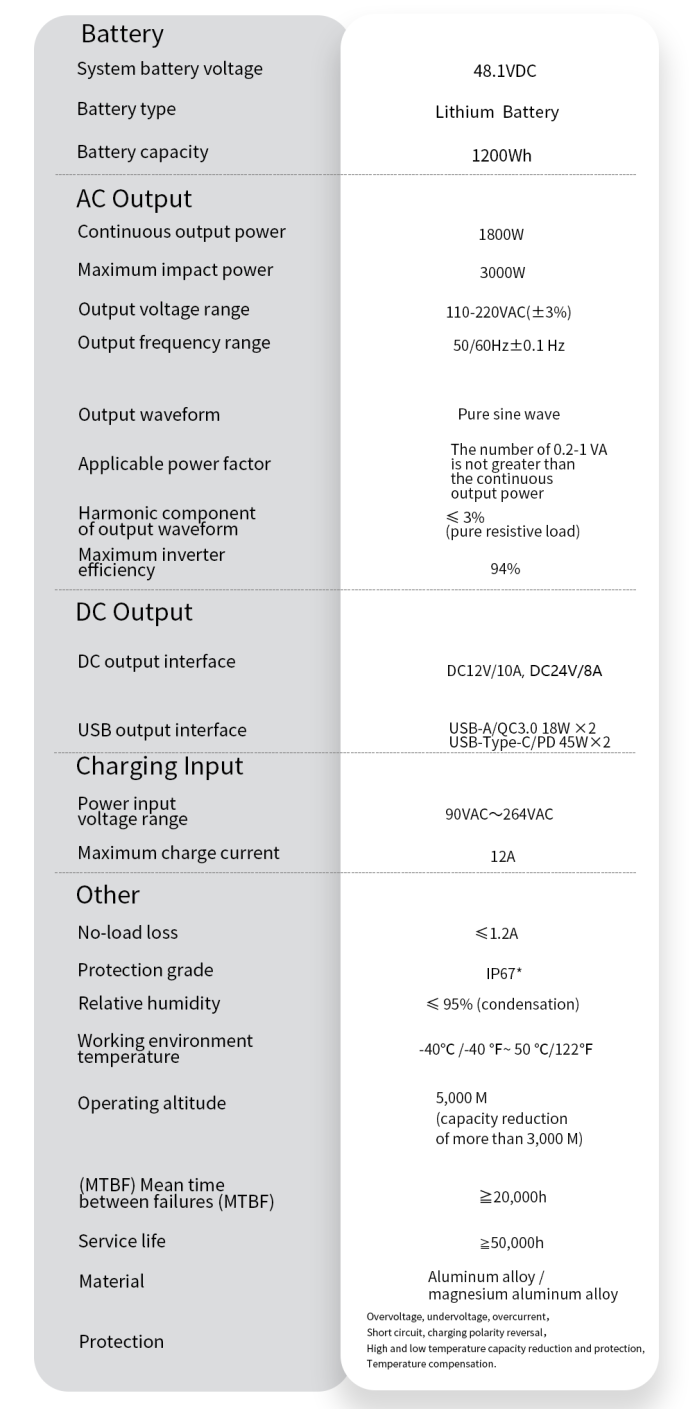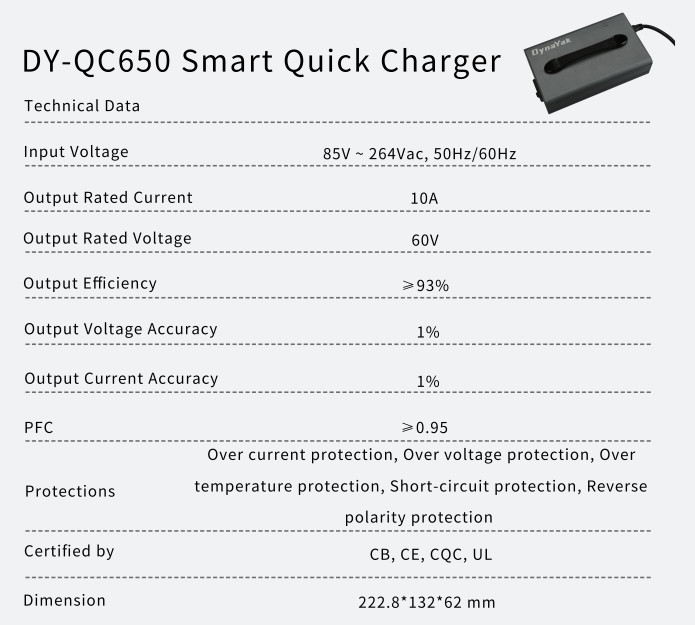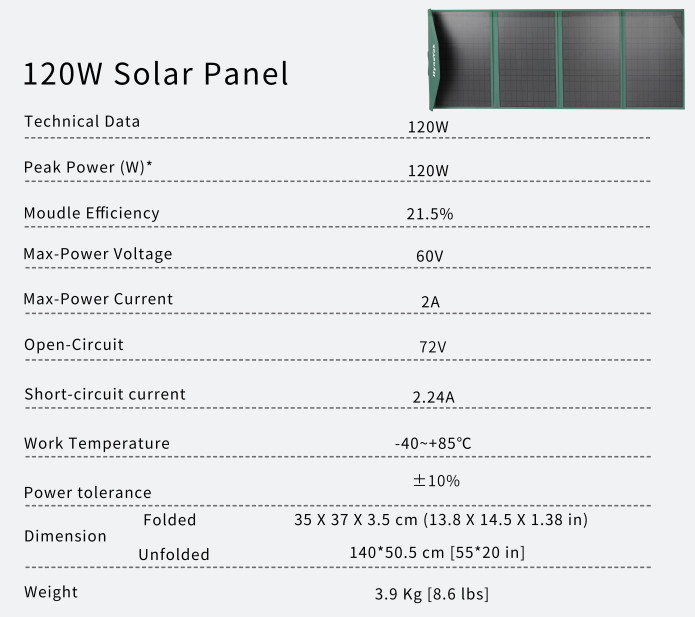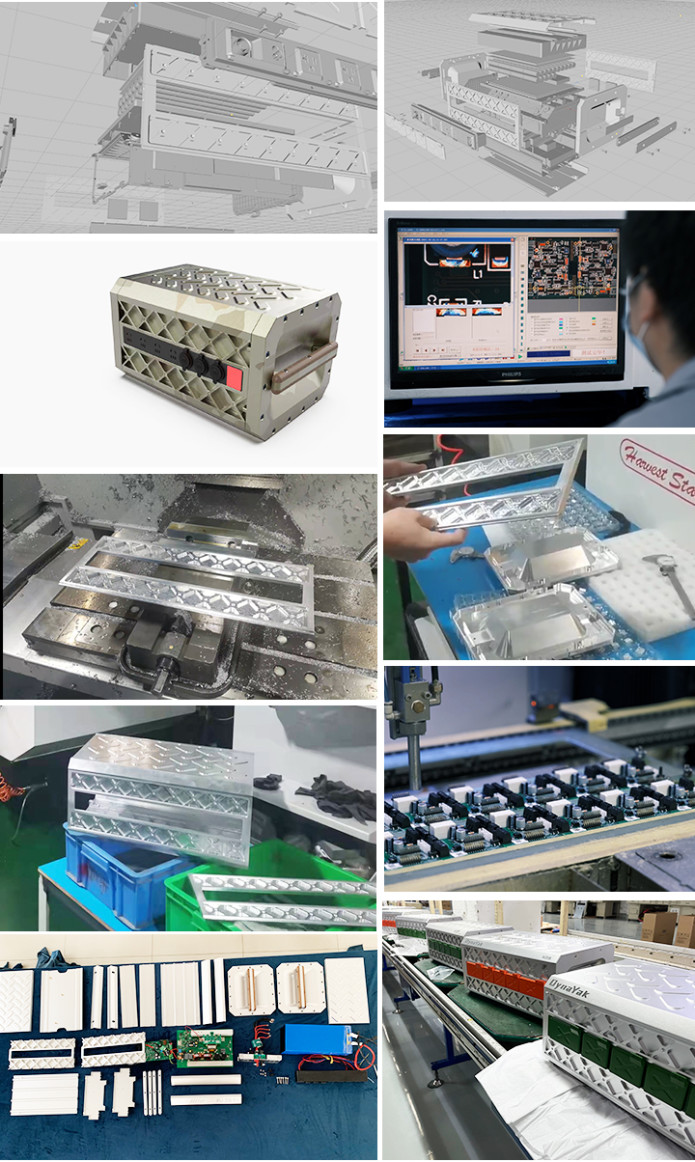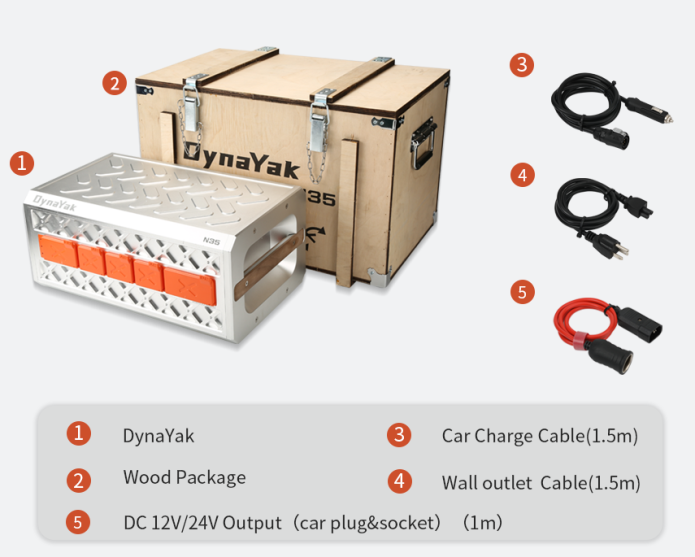 For the vast majority of backers who carry out outdoor activities in an environment of-20 ℃/-4℉. we have adjusted the requirements of cryogenic batteries on the basis of N35 products and launched N35- N at the same time.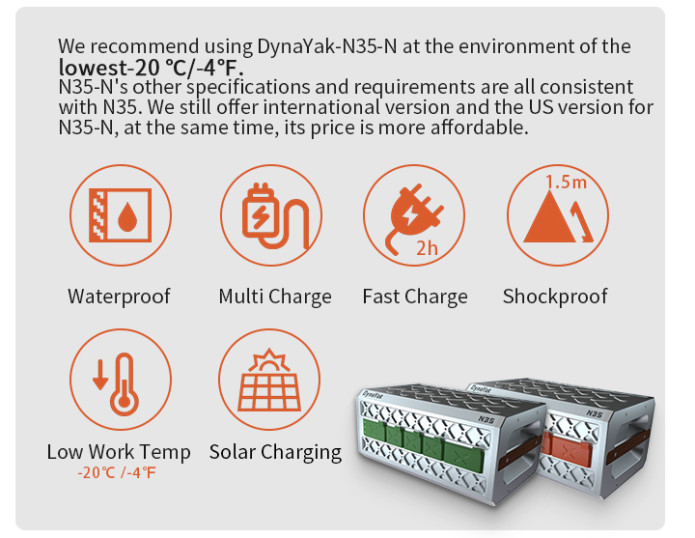 We provide two versions: DynaYak N35 and DynaYak N35-N
Please choose the product first. You can label the version(International/ U.S. CA) and the type(N35/ N35-N) you want in the survey, we will send you email to confirm the detailed information!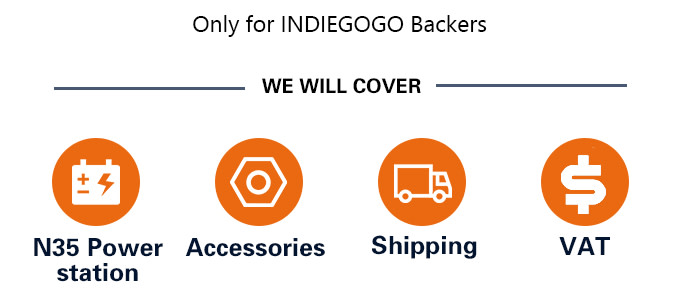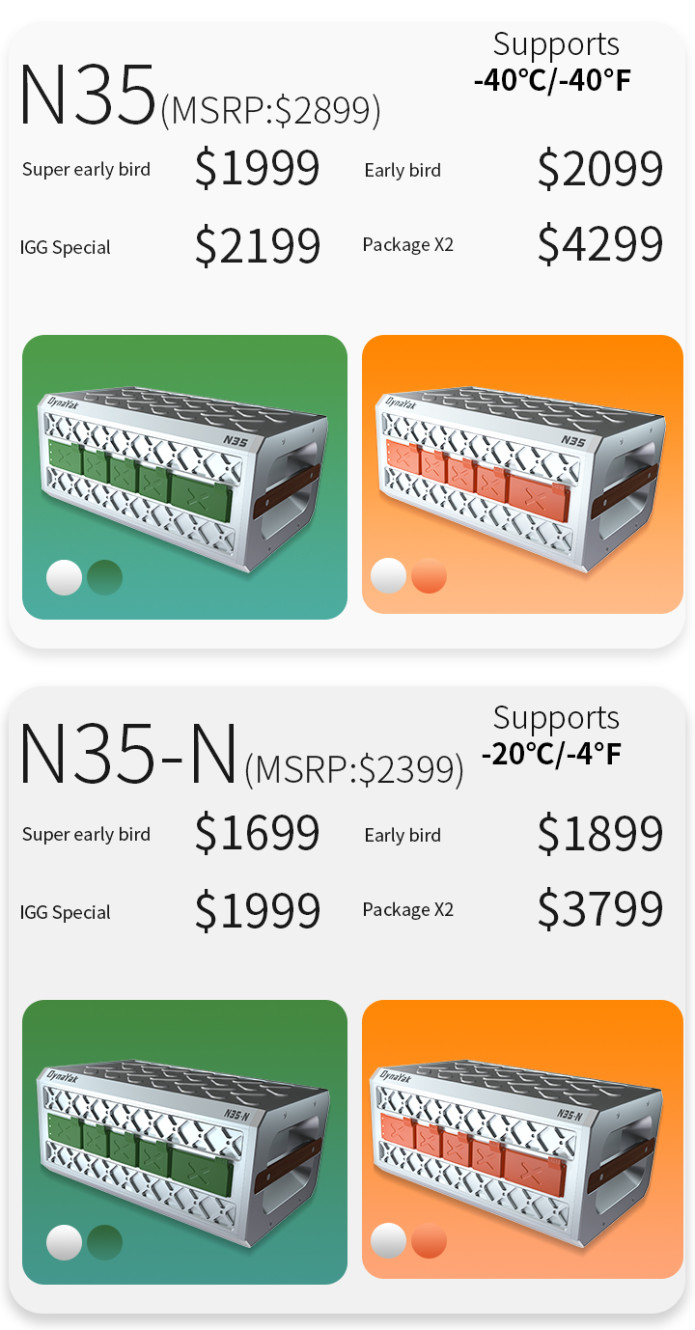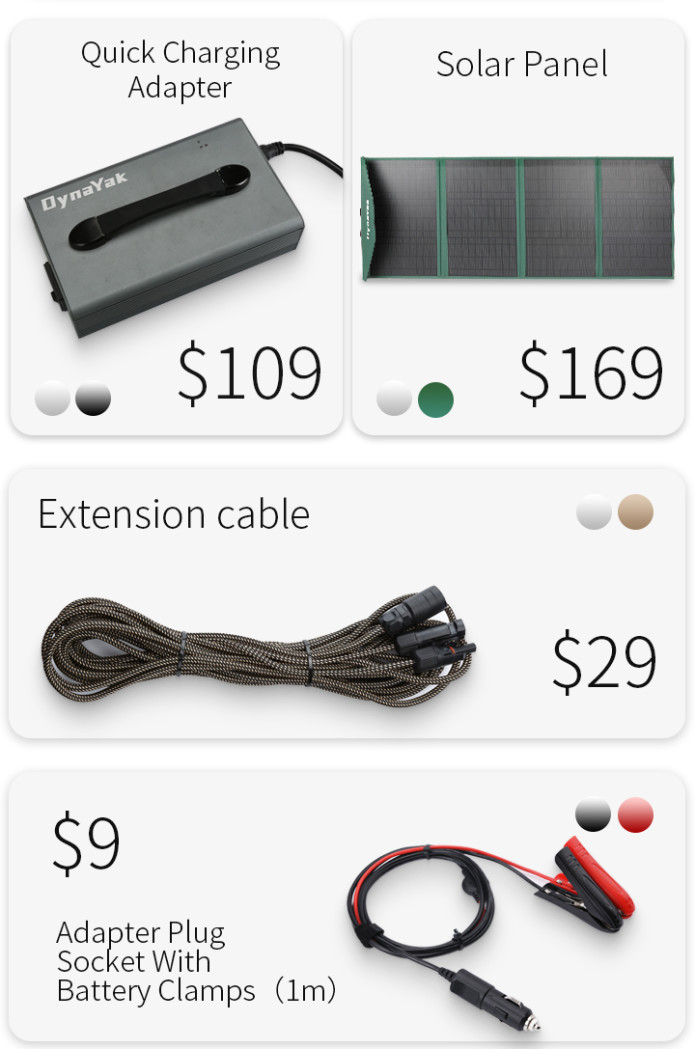 Designed for your extreme -40°F/-40°C adventures on Earth. All-round windproof, ultralight, 10,000mm waterproof.
Charge your way with mix & match cables for the perfect length, 240W PD 3.1 of lightning-fast power charges your devices on the fly.
Search for awesome projects
You may also be interested in
10W 450nm Laser + 2W 1064nm Laser | Power Your Personal DIY Crafts | Bulk Commercial Products | Applicable for Virtually All Materials
Instant Cooling & Heating | Dynamic Pulsing Vibration | Fine Mist Massage | Smart APP | Moisture & Refresh Your Eyes
Anti-Mobile Phone Recording | Anti-Recorder Recording | Anti-Video Recording | Anti-GPS Recording
You may also be interested in
10W 450nm Laser + 2W 1064nm Laser | Power Your Personal DIY Crafts | Bulk Commercial Products | Applicable for Virtually All Materials
Instant Cooling & Heating | Dynamic Pulsing Vibration | Fine Mist Massage | Smart APP | Moisture & Refresh Your Eyes
Anti-Mobile Phone Recording | Anti-Recorder Recording | Anti-Video Recording | Anti-GPS Recording