THE Ultimate Headphone that BECOMES Any Headphone
Why buy many expensive headphones? TiTum can TRANSFORM to be ALL of those! and more!
Pledge Here

The Headphone That BECOMES
Any Headphone.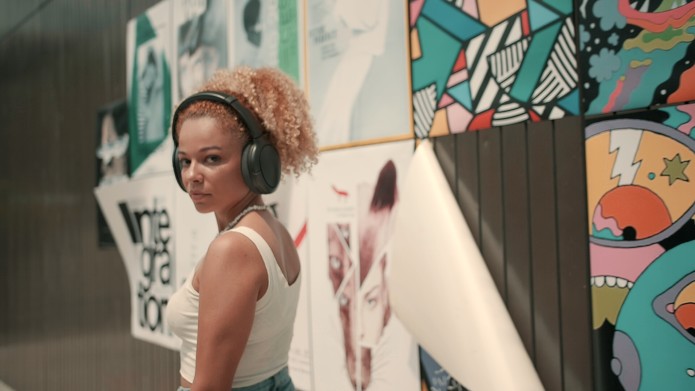 Introduction

Have you ever dreamed of owning many great-sounding professional headphones, but the price is just out of reach? Our revolutionary TiTum Headphone allows you to match the sound profile of any other headphone, and apply that same sound profile to your TiTum headphone.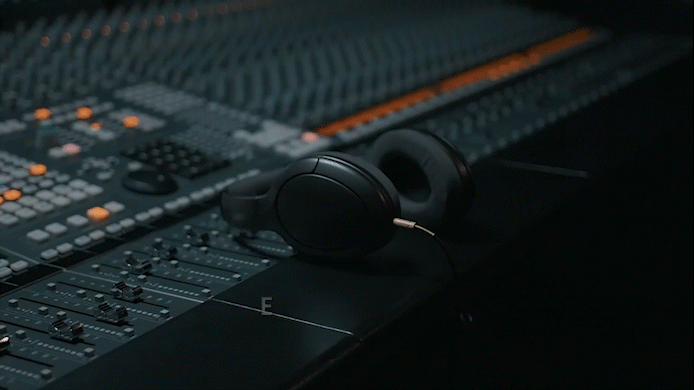 For example, if you want to hear what a $5,000 Studio headphone sounds like without having to buy them, you can simply tap the chosen headphones icon on the app, and TiTum will use its patented technology to match that headphones sound profile. Meaning that one TiTum headphone can 'become' any other headphone.




Cutting edge features to give you a truly unique listening experience: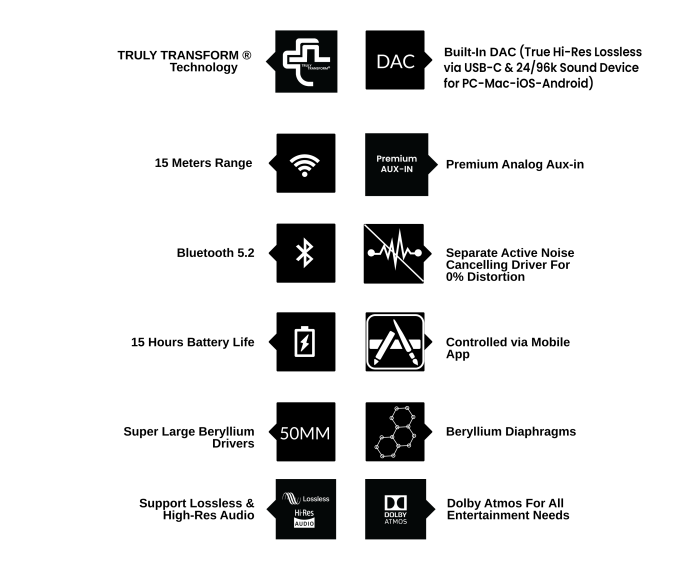 TRULY 'BECOMING' Any Headphone? YES! You can hear what the emulated headphone sounds like connected to any device. Better still, you can listen to any emulated headphone even with 0% battery (AUX-IN)
There's no point emulating the greatest sound, but it is not practical to use, that's why we care so much about the whole user experience.
Great emulation shouldn't be spoiled by having to use with only host device it connected with. Our goal is freedom. It just works on any device you connect and any method you use (wire, wireless, DAC Mode)
And even our patent is all about the end-to-end user experience to properly emulate the sound of Headphones. THAT's what we called TRULY TRANSFORM®


We designed our app to give you seamless and complete control of the headphones. Either use the default setting or select the headphone you want to emulate. Then choose whether you want to add Bluetooth or Active Noise canceling. Allowing you to customize your listening experience.


Sounds too good to be true? Well, we have already produced a fully working prototype, here's how it works:
We realized to replicate any headphone, we had to master 4 factors of Headphones we emulate:
● Frequency Response
● Dynamic Range
● Resonance character at each frequency spectrum
● Harmonic Distortion & Saturation Character across entire spectrum
To master these elements, we needed to use material superior to any other mass market headphone. After testing numerous materials, we found that Beryllium drivers offer the stiffness-to-mass ratio required to replicate the sound of any headphone on the market. Combining Beryllium with Huge 50mm Drivers, Bluetooth 5.2, active noise canceling & a state of the art APP, we have produced a headphone that can replicate other headphone.


To replicate any headphones, we needed a material superior to any main brand in order to exceed their performance. After meticulous testing, we chose Beryllium for our drivers for its unparalleled stiffness to mass ratio. Allowing you to match the sound of any headphones.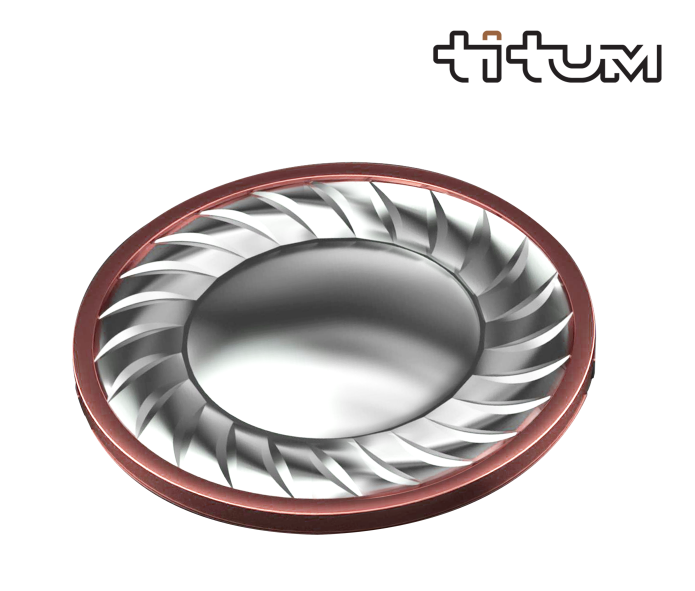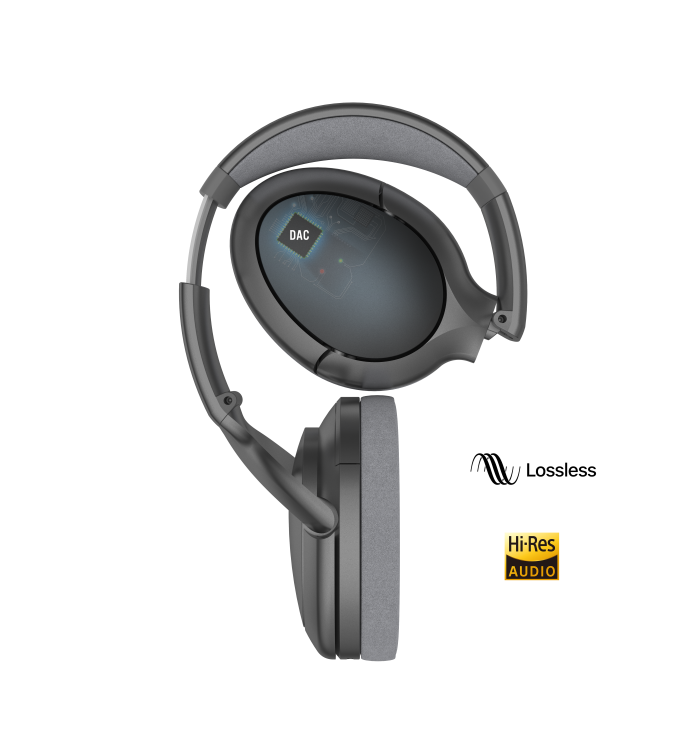 To enjoy the new Lossless audio quality from Apple or MQA from Tidal you will need a DAC. But why buy an expensive external DAC when TiTum has a High-Definition DAC built-in! Simply use the provided USB-C cable to connect to the headphones. Your smartphone will then recognize the headphone as a High-Definition audio device & you will be able to listen to HD audio as you have never heard before.
Simply put, your smartphone, Mac, PC and other professional tools like Pro Tools, Logic Pro and other DAW will see our TiTum as Sound Card. Ensuring the best quality listening experience possible.


TiTum's combination of beryllium drivers and built-in DAC gives it unparalleled frequency response. With a completely stable amplitude throughout the frequency range. 
TiTum Vs Competition
Frequency Response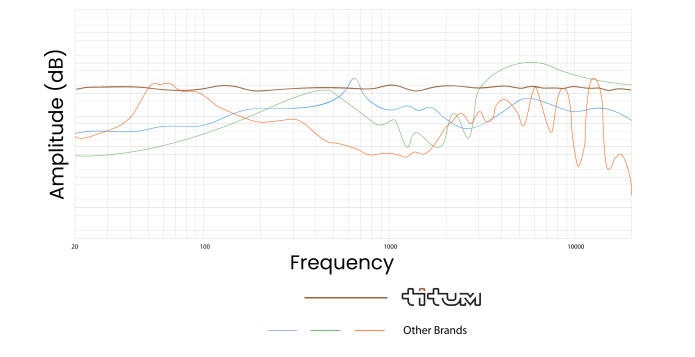 Unlike other headphones, TiTum features a dedicated noise-cancelling driver to ensure that the quality of the sound is untouched by the noise-cancelling injection.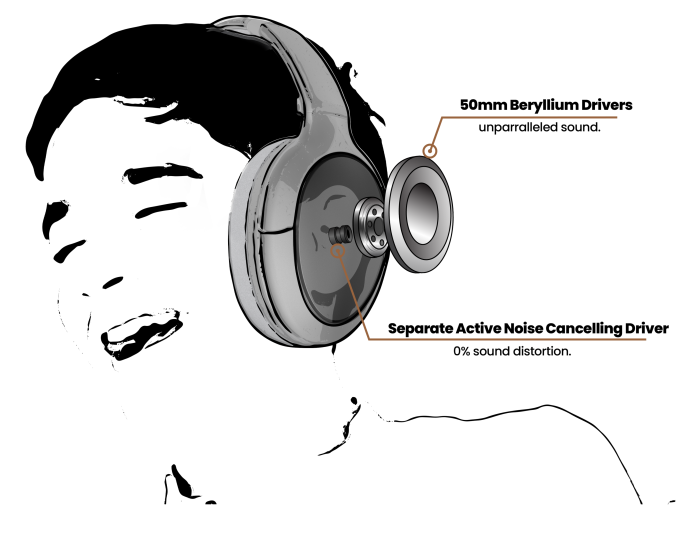 Buttons are easily accessible & you can control, pause/play, volume up/down & skip track all from the headphone.


We used Alcantara fabric (used in sports cars) so you can comfortably wear TiTum all day long. Worn-out ear cushions are history.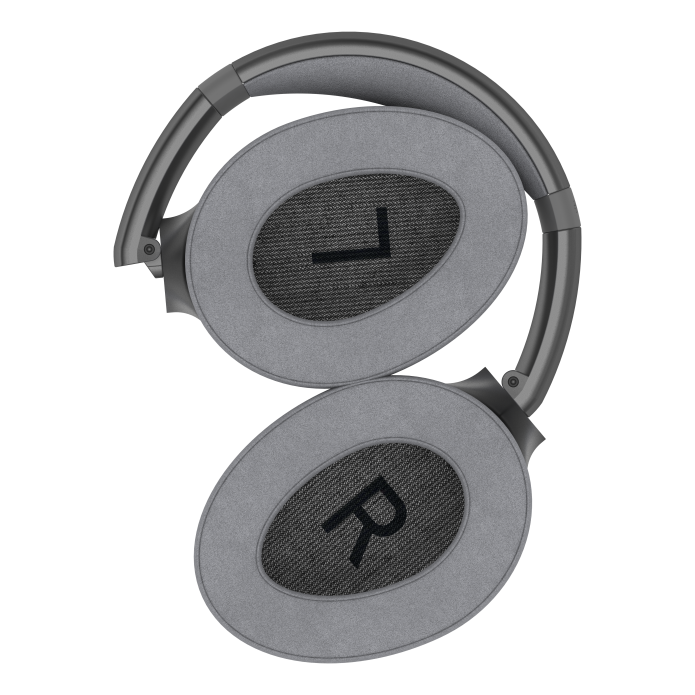 A truly unique 3D surround sound experience provided by Dolby Atmos gives you a class-leading gaming & entertainment experience. 


TiTum is useful for audiophiles no matter where you go. You can use TiTum's Studio Grade ADC converter & Aux-in analog functionality for true analog functionality. 
10W 450nm Laser + 2W 1064nm Laser | Power Your Personal DIY Crafts | Bulk Commercial Products | Applicable for Virtually All Materials
Instant Cooling & Heating | Dynamic Pulsing Vibration | Fine Mist Massage | Smart APP | Moisture & Refresh Your Eyes
Search for awesome projects
You may also be interested in
Anti-Mobile Phone Recording | Anti-Recorder Recording | Anti-Video Recording | Anti-GPS Recording
Charge any EVs much faster and safer than ever with a J1772 port. An essential adapter for Non-Tesla Electric Vehicles.
Free Position | 10,000mAh Power Bank | Universal Compatibility | Wireless + Wired | 3 Devices at 25W Output Max | Optimum Charging
You may also be interested in
Anti-Mobile Phone Recording | Anti-Recorder Recording | Anti-Video Recording | Anti-GPS Recording
Charge any EVs much faster and safer than ever with a J1772 port. An essential adapter for Non-Tesla Electric Vehicles.
Free Position | 10,000mAh Power Bank | Universal Compatibility | Wireless + Wired | 3 Devices at 25W Output Max | Optimum Charging