Q09: 3IN1 Gimbal Stabilizer Meets all You Need
Fill Light / Steady Shoot / Self-contained APP to assist shooting / Remote Control / Portable
Pledge Here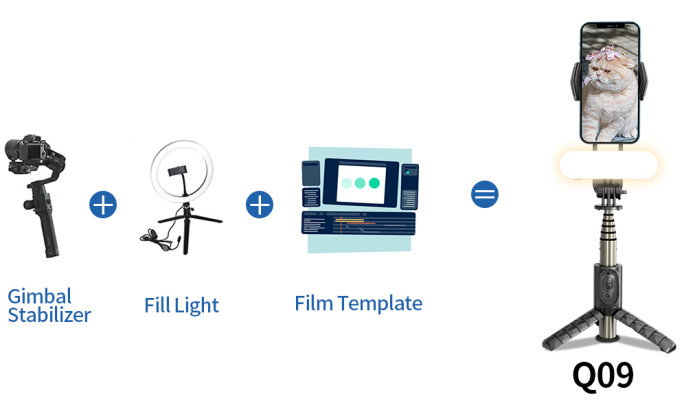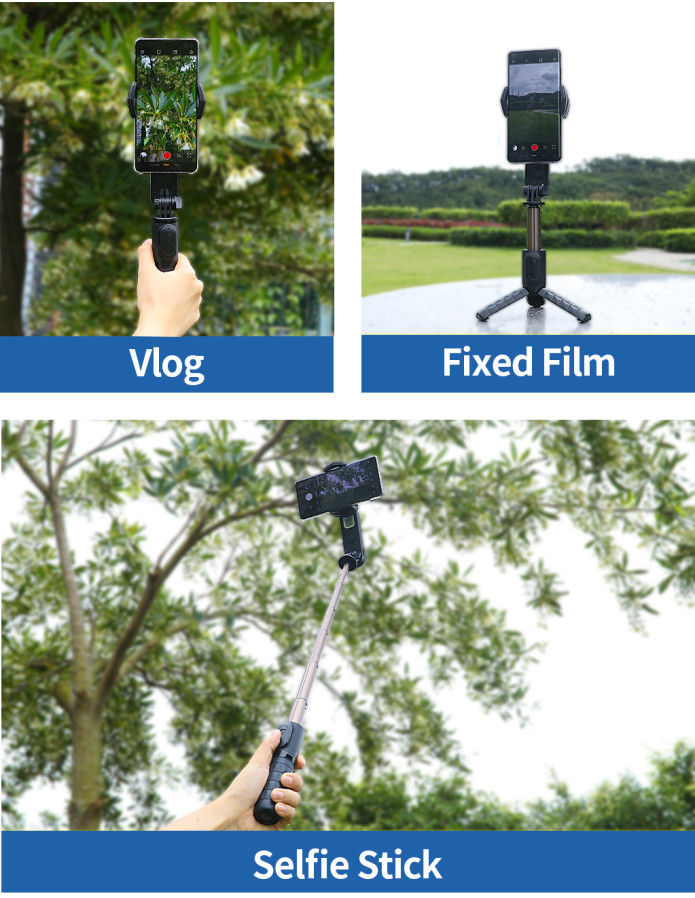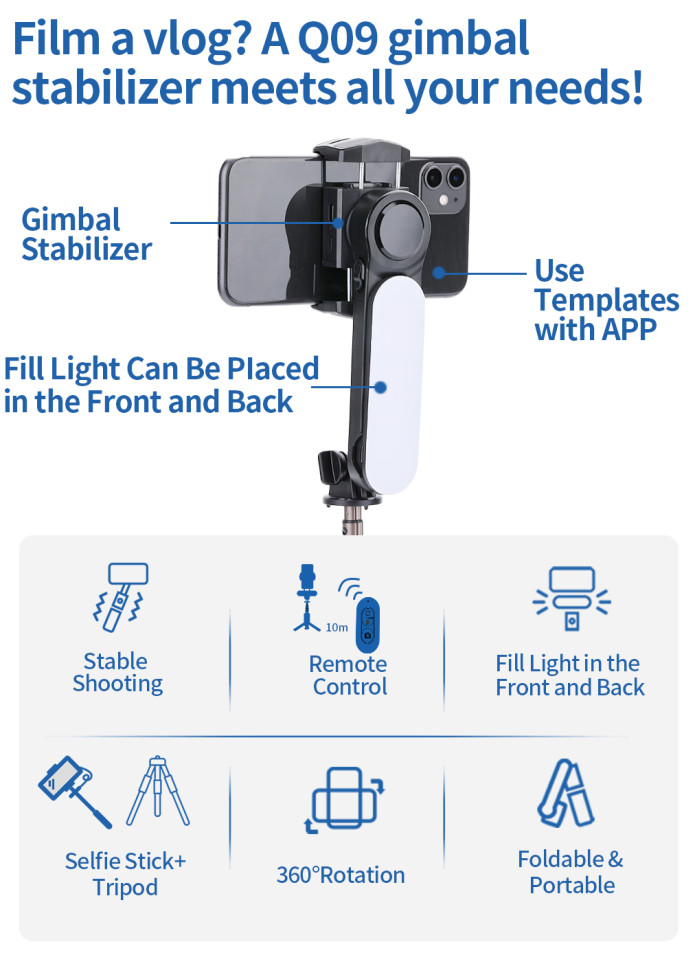 Anti-shake and Steady Shoot
Q09 is a single-axis gimbal stabilizer with good stability. No matter how you turn it in the vertical plane, the phone can be stabilized in one place, without worrying about sports shooting!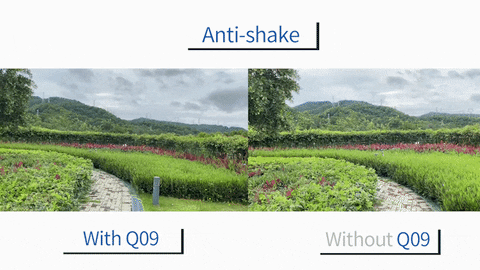 Remote Control, Creative Shoot
The equipped remote wireless remote control can be connected to the mobile phone through Bluetooth. The remote control distance is 10m. It's detachable and can free your hands in tripod mode.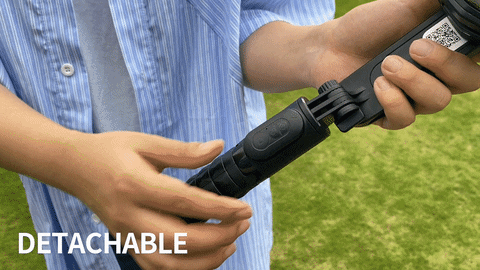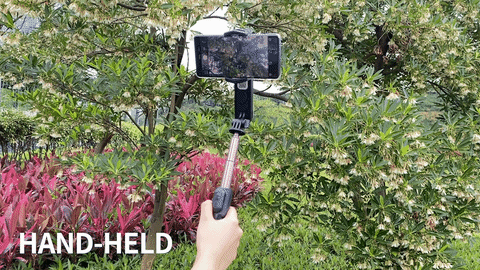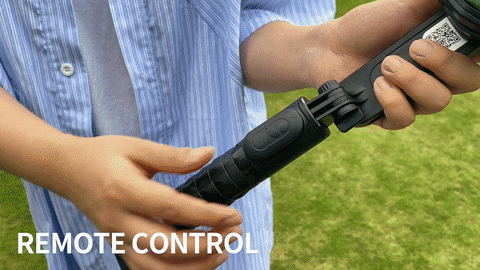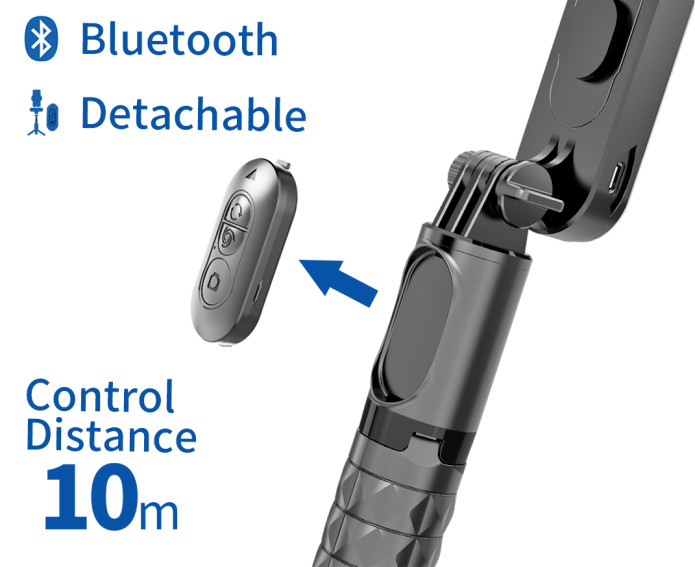 The Q09 is powerful and equipped with a wireless remote control that allows the mobile phone to rotate 360° and shoot like Inception.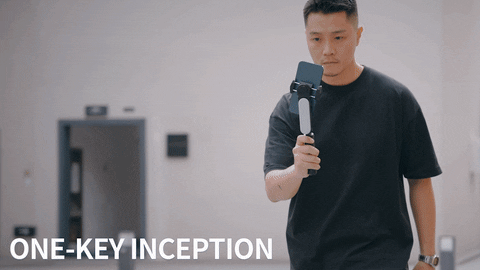 Detachable
Q09 innovatively outfitted the 1-axis gimbal stabilizer with a fill light that is even detachable, allowing the photographer to place the fill light in front or back depending on his or her needs.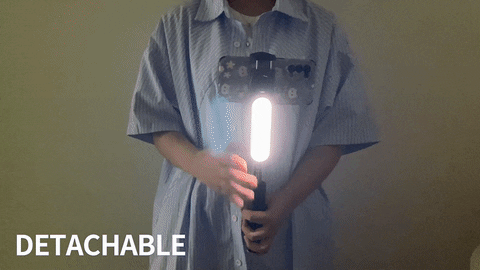 3 Colors & 9 Levels
The fill light has 3 kinds of lights that can be adjusted – white light, warm light, and natural light. Each kind of light has 3 gears – weak, medium and strong. A total of 9 (3*3) levels can be adjusted.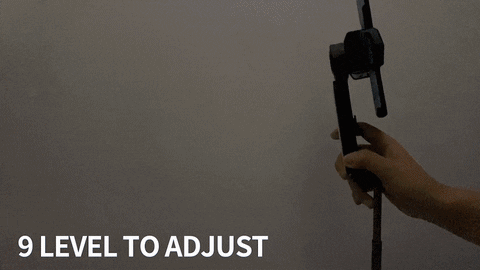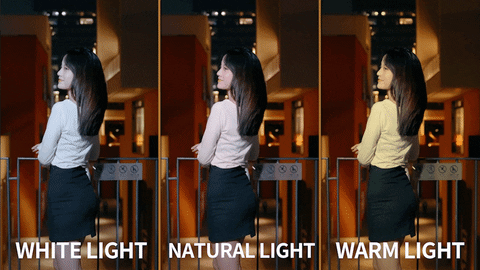 Flash Mode
In addition, fill light also has flash function. After adjusting to the light you want, you can double-click the fill light switch to start the flash mode.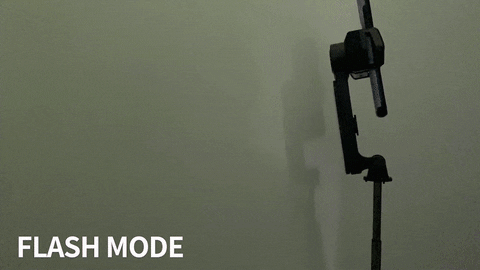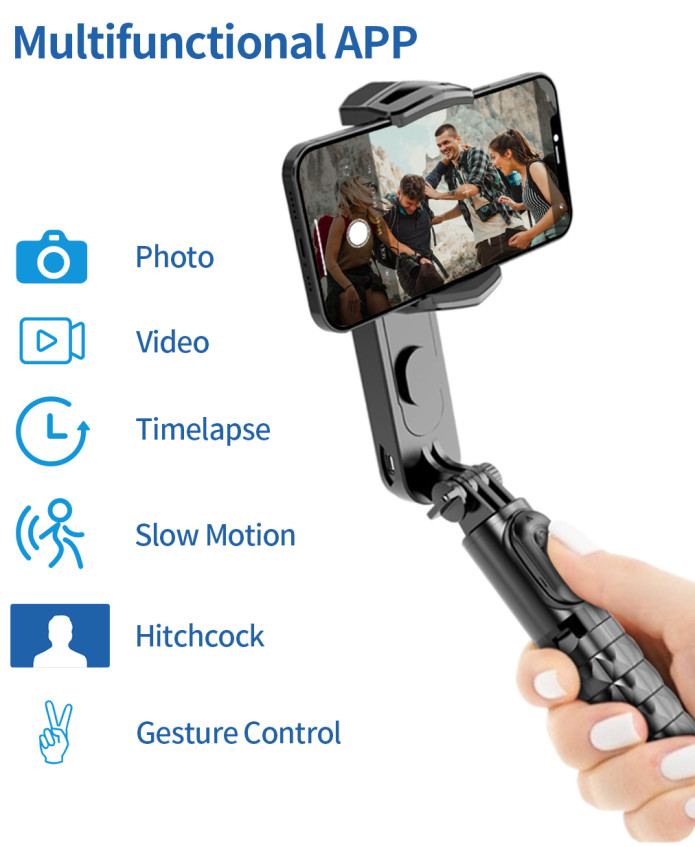 Rich Templates
Don't be afraid that you can not film great videos. Q09's APP has plenty of templates built in. Easy to operate, follow the instructions can generate your own creative blockbuster!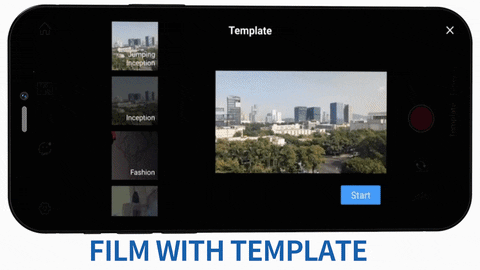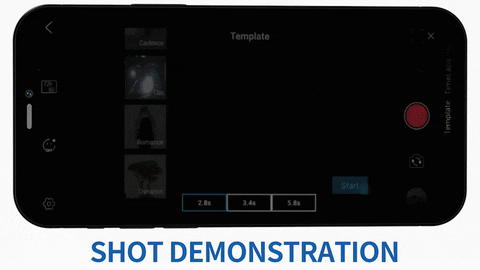 More Creative Shooting Features
In addition to applying templates, the Q09 also has many creative shooting functions, such as Hitchcock, time-lapse shooting, gesture control, slow motion and other functions, which greatly enrich your shooting experience.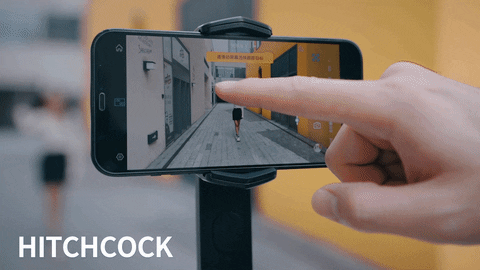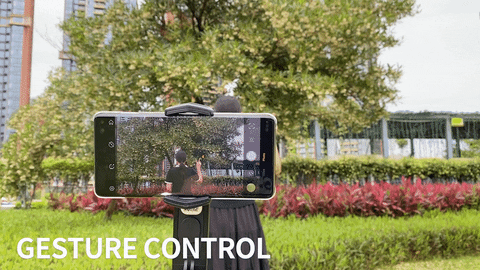 Of course, you can also not use the APP equipped with the Q09 to assist your shooting, you can directly connect to Bluetooth to shoot with the original camera of the mobile phone, or you can shoot with other third-party APP cameras.

 Mini & Portable
Q09 is foldable, small in size and light in weight. So there is no burden at all to take a simple vlog when going out!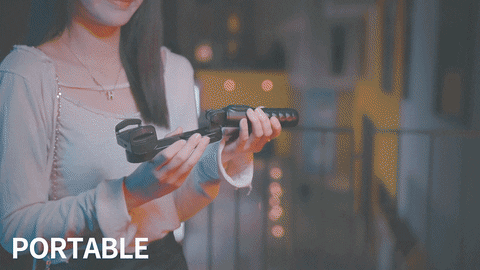 3IN1 Gimbal Stabilizer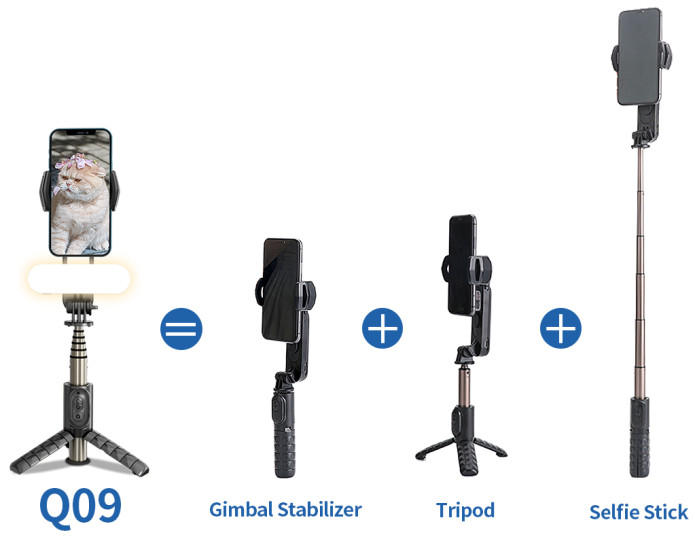 Selfie stick
There is a gimbal selfie stick switch button on the side. When switched to selfie stick mode, the gimbal will no longer move.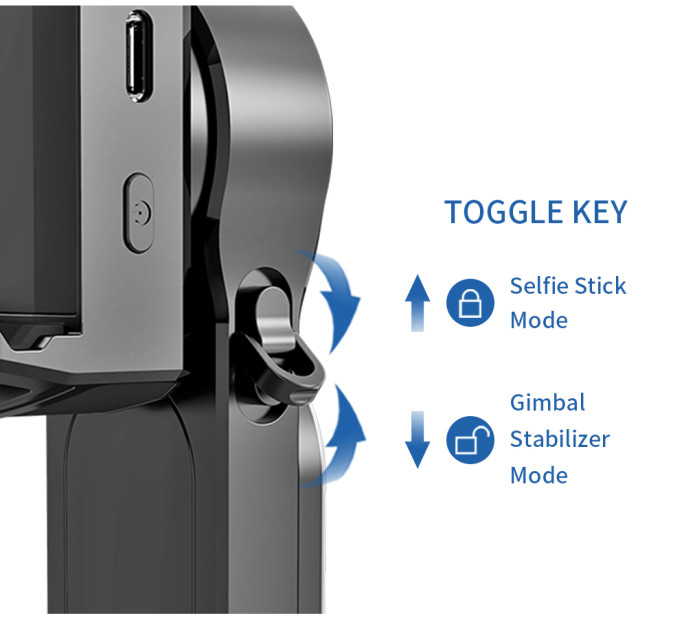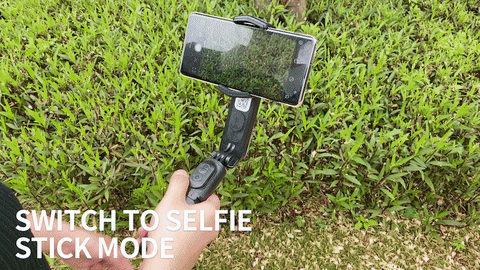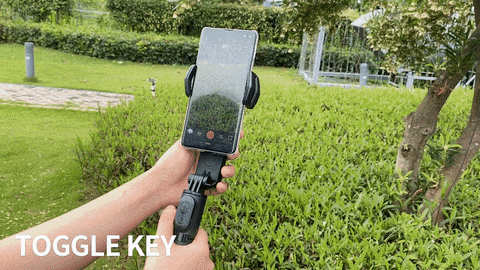 The retractable aluminum pole is 695mm long, which can just meet your shooting needs.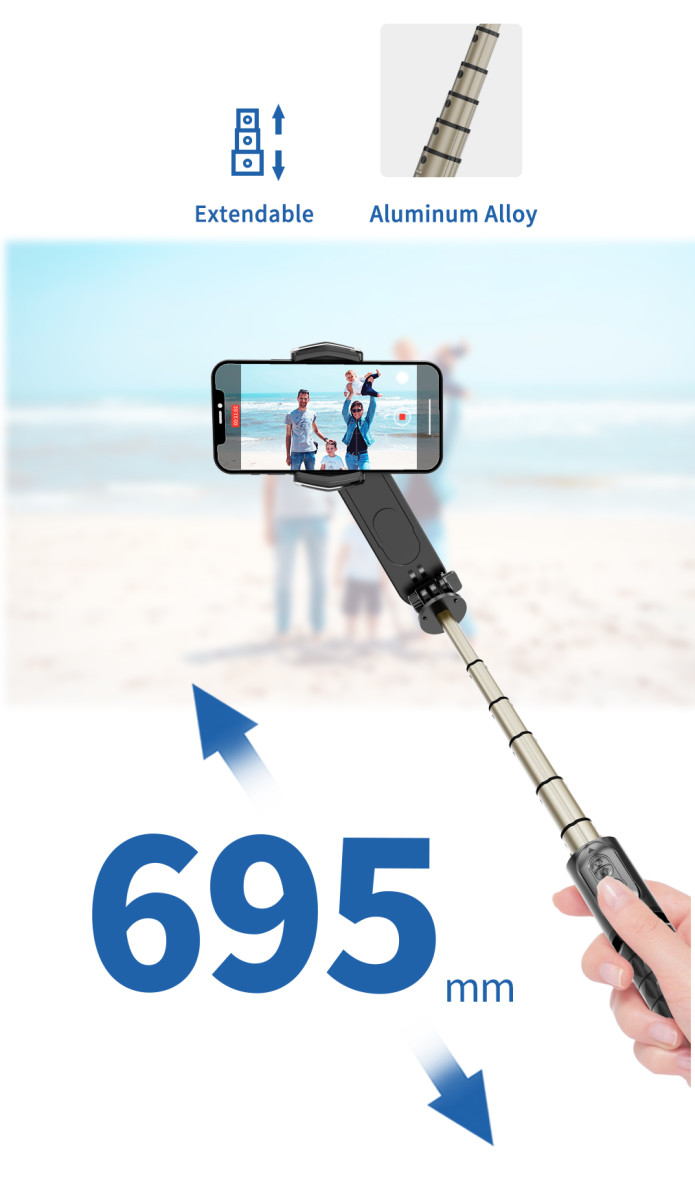 Tripod
The handle of the Q09 can be switched to tripod mode, and the retractable aluminum rod is 695mm long, which can just meet your shooting needs.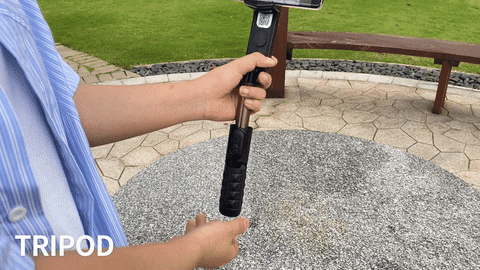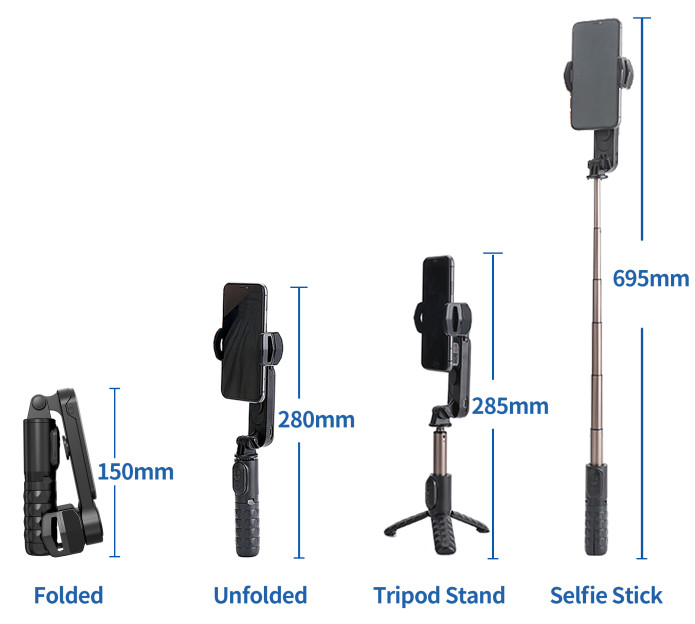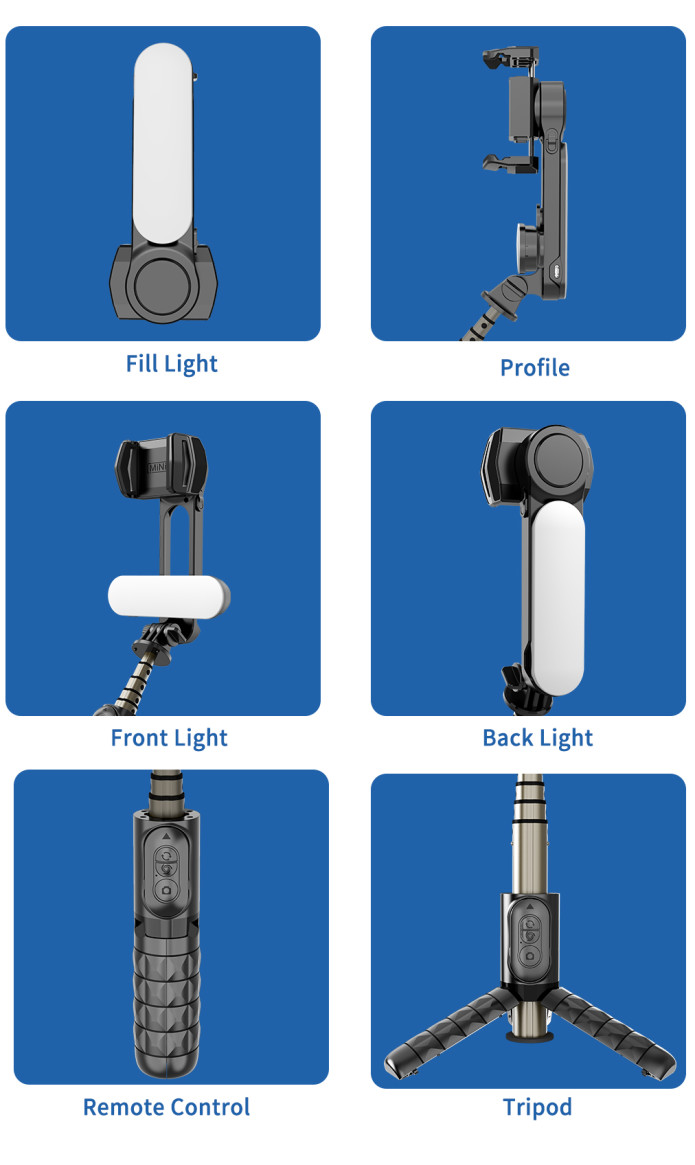 The Pawly Door detects when your cat tries to bring home prey, keeps intruders outside, and helps you find your missing cat.
  MAKA - The most powerful laser measuring tool for worksites? Recently, we have been asked by MAKA to review their universal measurement tool. Although most of us around here were not used to fixing stuff or doing home improvements ourselves, this trend is...
Search for awesome projects
You may also be interested in
Use day or night to become more focused, more productive, and more relaxed.
No More Tangled Cords | 165W Powerful Suction | Featuring 3D Pool Map Planning & Navigation System | 5 Cleaning Modes
The most versatile laser measure that integrates 9 materials stud finder, thermal imager, cross laser level and much more
You may also be interested in
Use day or night to become more focused, more productive, and more relaxed.
No More Tangled Cords | 165W Powerful Suction | Featuring 3D Pool Map Planning & Navigation System | 5 Cleaning Modes
The most versatile laser measure that integrates 9 materials stud finder, thermal imager, cross laser level and much more