Storm2 Slim, designed by SHARGEEK Team, is smaller in body but stronger in its overall performance. It can reach an output power of 130W and with the IPS touchscreen, you can control the output power with your fingers! Storm2 is designed for comfortably traveling with and can meet all airlines' requirements.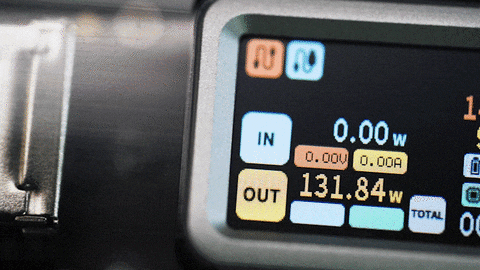 STORM2 Slim also follows the idea of cyberpunk design. The transparency of displaying itself from the inside out makes it outstanding from other power banks. The cyberpunk see-through design reveals its sophisticated circuit board. This transparency design is also inspired by the contrast between chaotic electronic components and an ordered virtual world.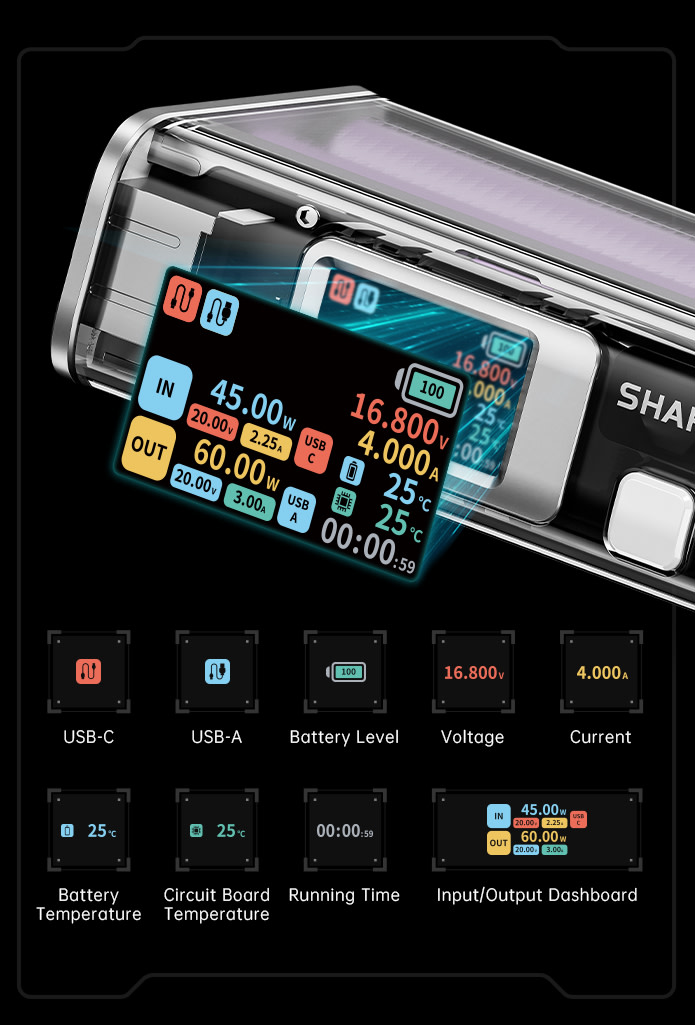 The IPS display system built in STORM 2 Slim makes it possible to see accurate information about battery life, charge cycles, output distribution, and running temp concisely and innovatively. Intending to give more possibilities to our users, they can access all the information they need. Now, the power is right at your fingers.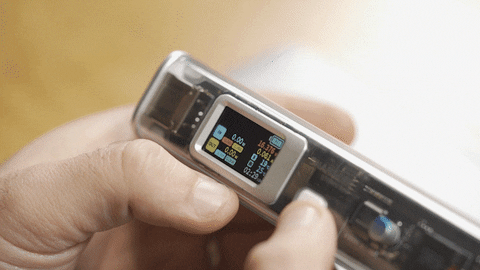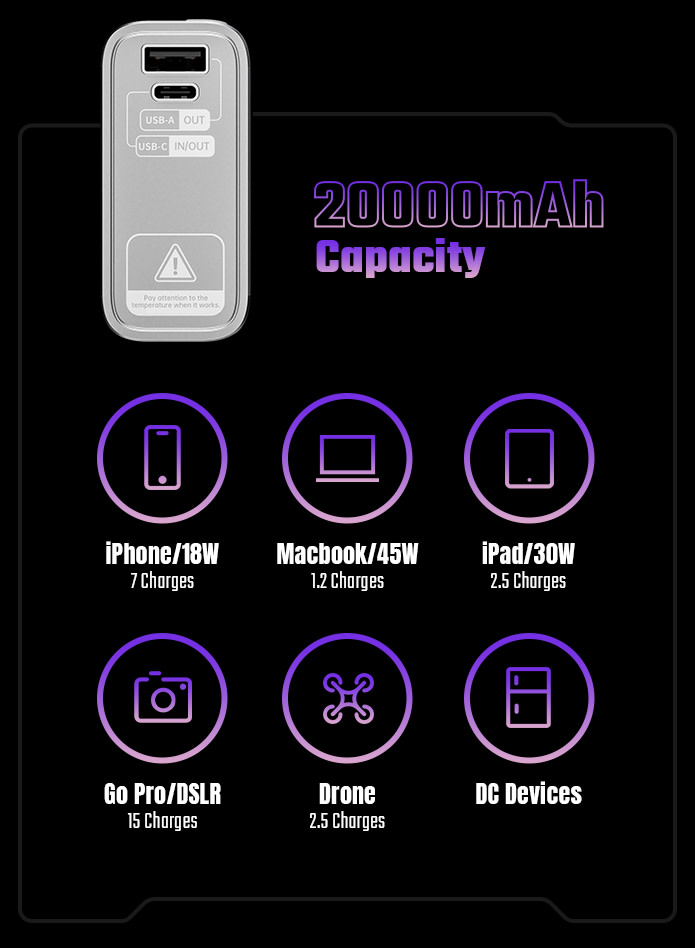 STORM 2 Slim has a 20000mAh battery capacity, which easily satisfies the needs of travelers and digital nomads. Compared with other power banks suffering from low battery capacity or being too bulky to comfortably travel with, STORM 2 Slim is a pocket-size power bank that meets all airlines' requirements.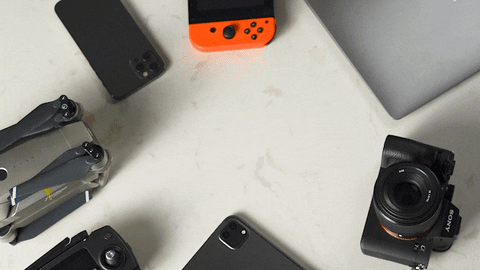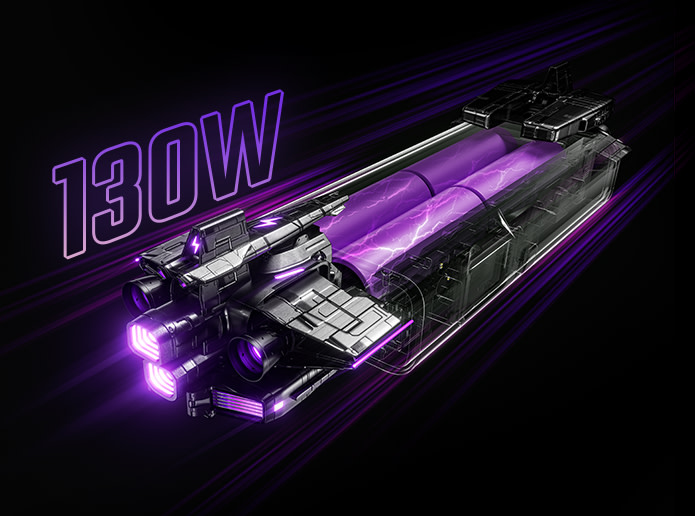 Featuring 1x USB-C port and 1x USB-A port, STORM2 Slim can quickly charge two devices simultaneously. With the PD fast-charging protocol, the output power of STORM2 Slim can be up to 130W.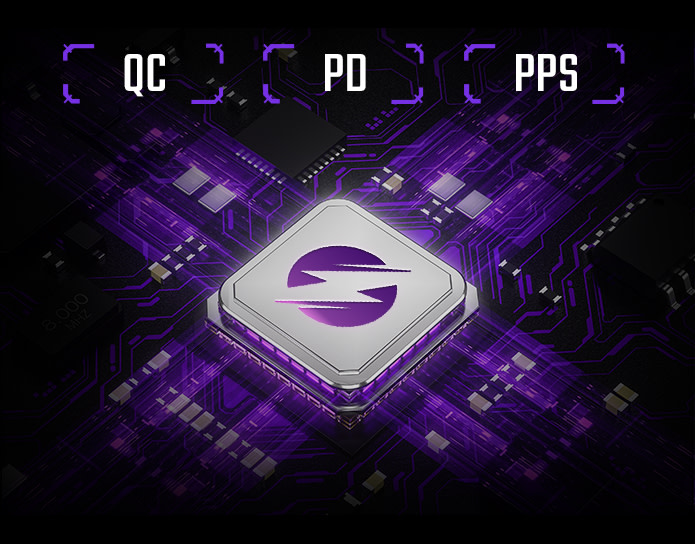 The output power of the USB-C port can reach 100W, which can power up your MacBook's battery to 80% in 1.5 hours. The USB-A port can reach 30W and quickly charges your iPhone 13 battery to 50% in 30 minutes.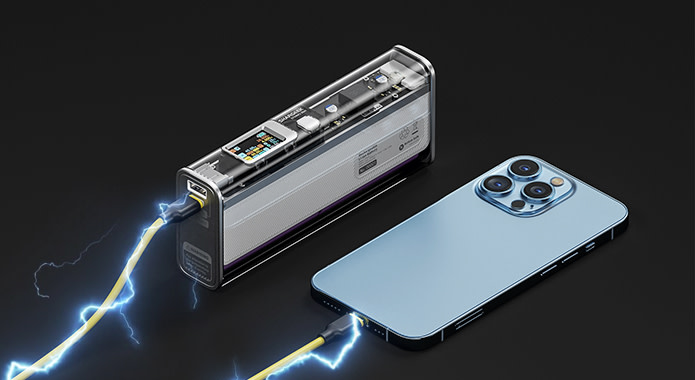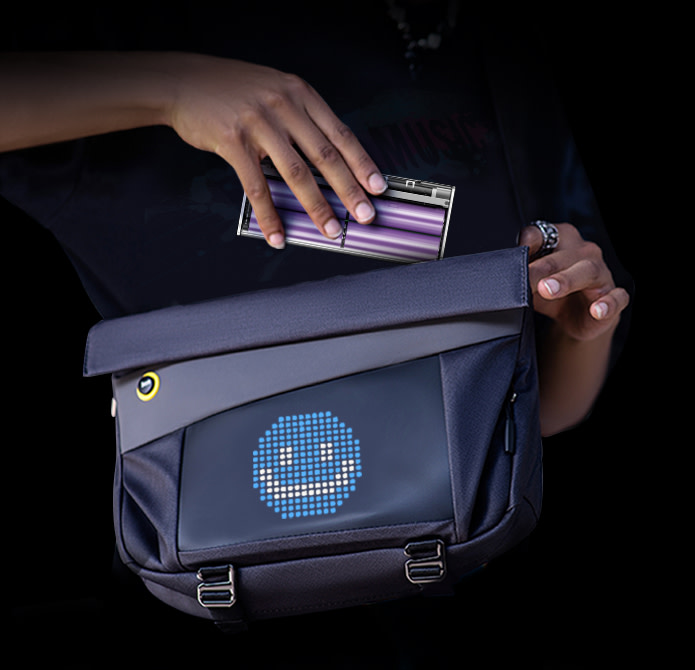 For the goal of being comfortably traveling with, STORM 2 is a pocket-sized power supply. It is compact and cost-efficient, which will be the perfect battery station to take anywhere in the world. It allows you to charge two devices at the same time and easily satisfies most of your charging needs.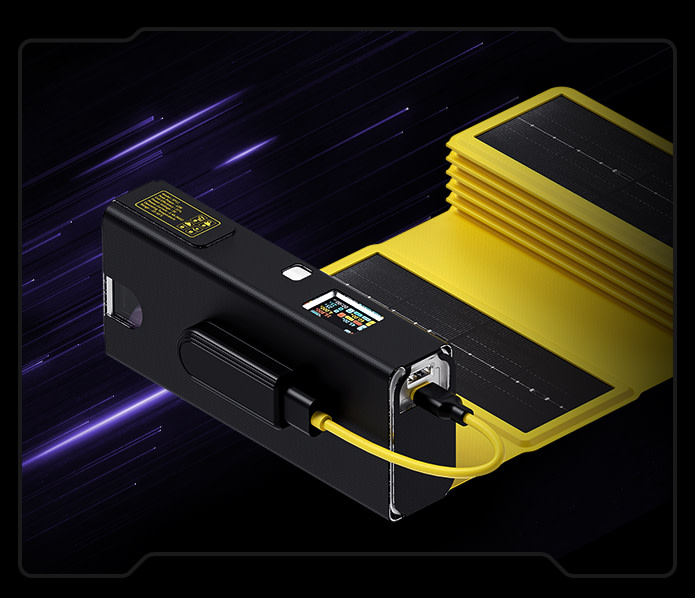 Combined with our solar panel, STORM2 Slim is the perfect power solution for all outdoor events. You can simply connect Storm2 Slim with the solar panel and place the panel under sunlight for a recharge. No more waiting for a place to plug in and no more worrying about the dilemma of dead batteries.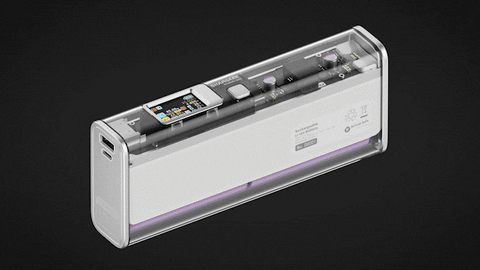 STORM2 is equipped with the safest lithium battery pack, the same level as TESLAs. Besides the flame-retardant material made STORM2 Slim achieve a V0 classification for fire resistance. And STORM2 Slim uses an aluminum alloy frame that brings a long-last quality to the built-in battery and better heat dissipation. Its V0 fireproof PC case is also a safe guarantee.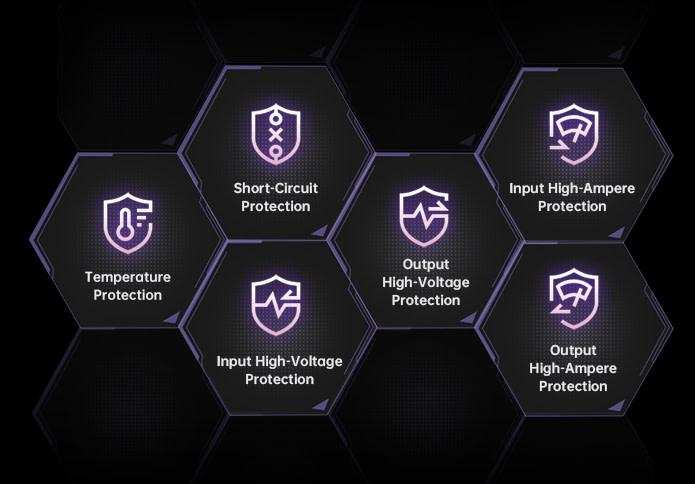 Safety is always STORM2 Slim's first priority. For that, we have designed a 6-in-1  protection system that includes Output High-Voltage Protection, Input High-Voltage Protection, Input High-Ampere Protection, Output High-Ampere Protection, Short Circuit Protection, and Temperature Protection.