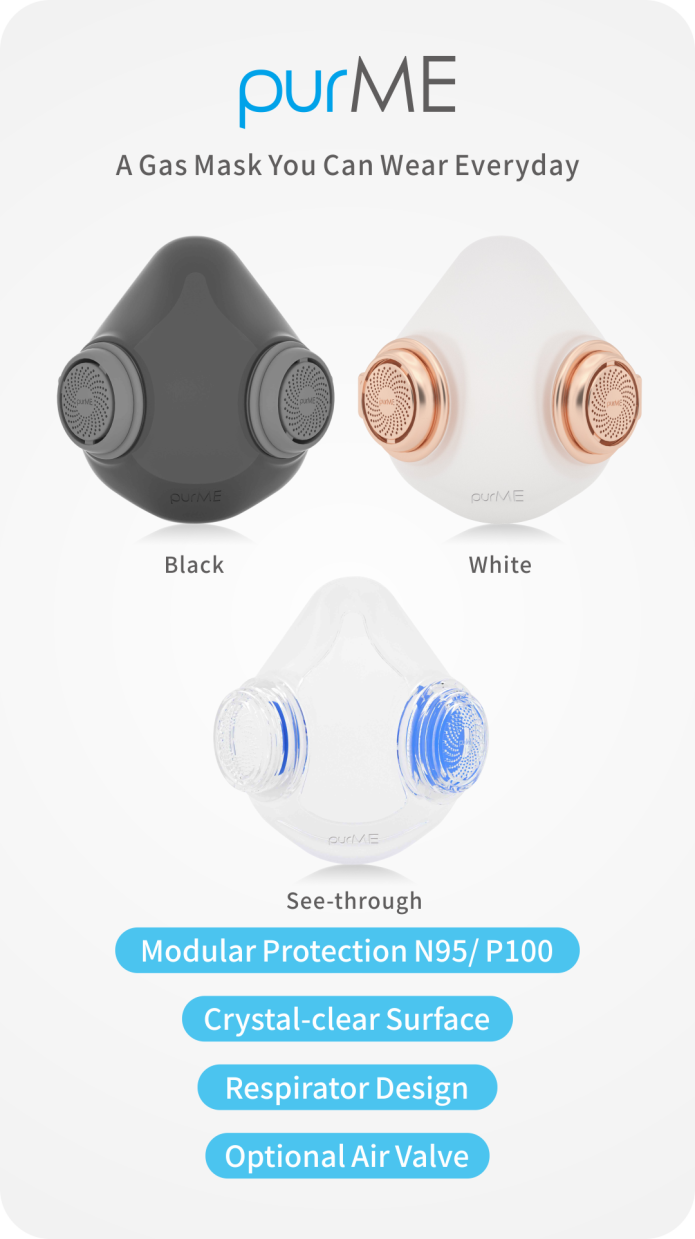 purME is an all-new type of mask. It is crystal-clear, modular, lightweight and comfortable. By wearing it, you are protected against all sorts of harmful particles such as PM2.5 and allergen, both as airborne or droplets.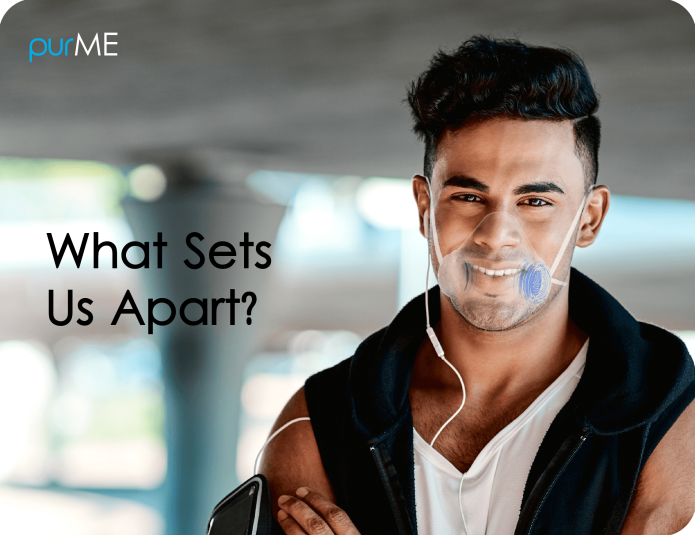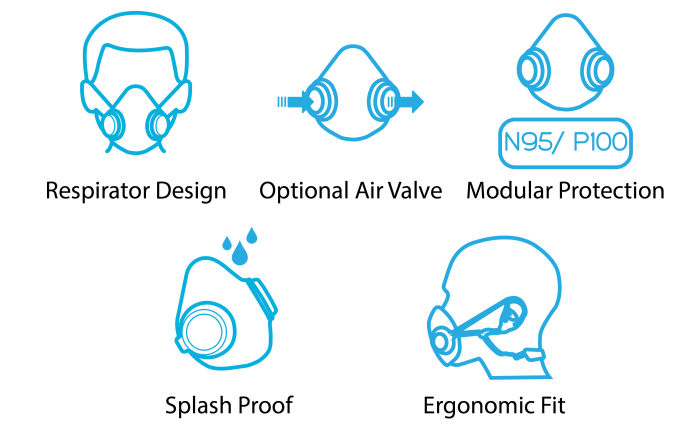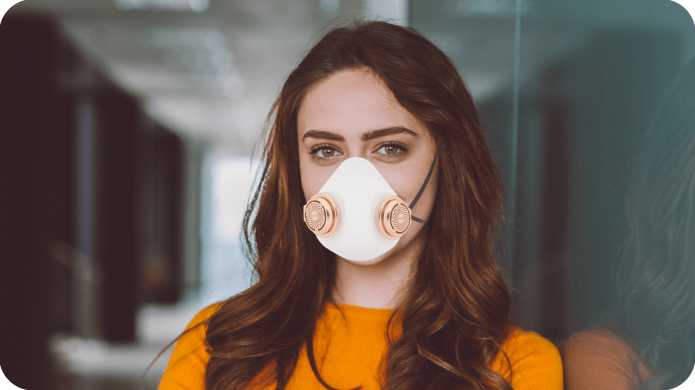 Taking the best features from a variety of designs, purME provides the protection of industrial respirator while retains the portability and comfort of lightweight pollution mask. Airflow valves are incorporated for extra seal and comfort. N95 level HEPA filters are included for daily use, with upgrade to P100 level (99.8%) extra protection available through an included adapter.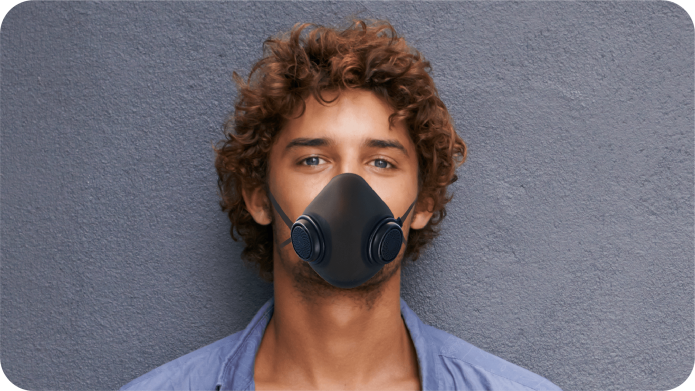 This is made possible only because purME is designed from scratch. Everything is designed ground-up by our team, so the end product suits your needs perfectly. The shape is crafted to make comfortable fit to people of all facial profiles. This makes purME a highly protective respirator with unrivaled comfort!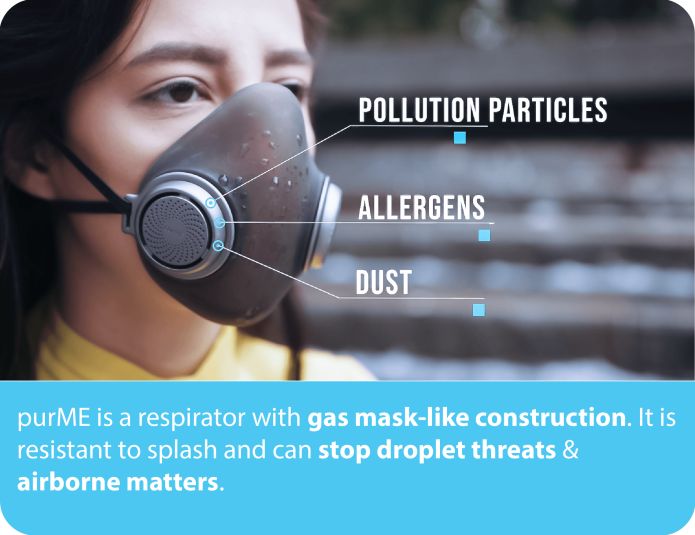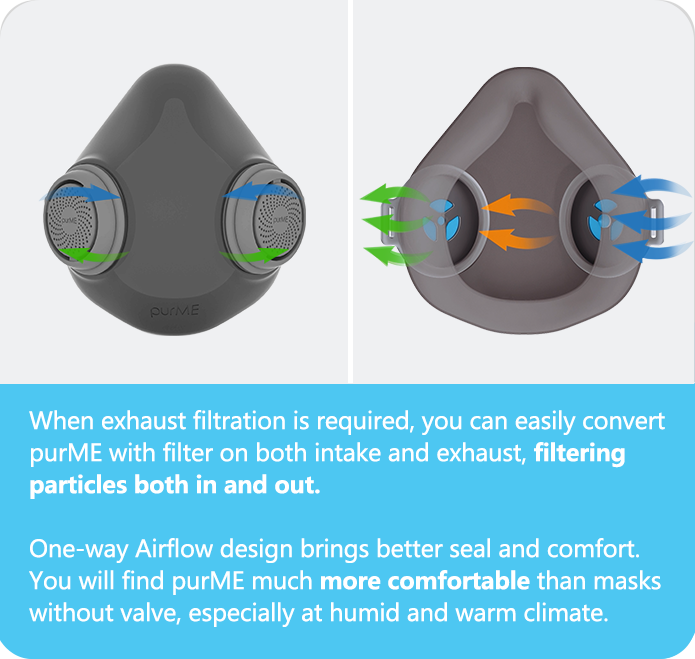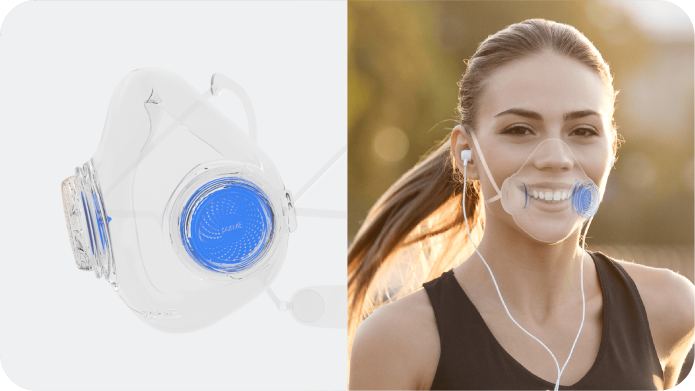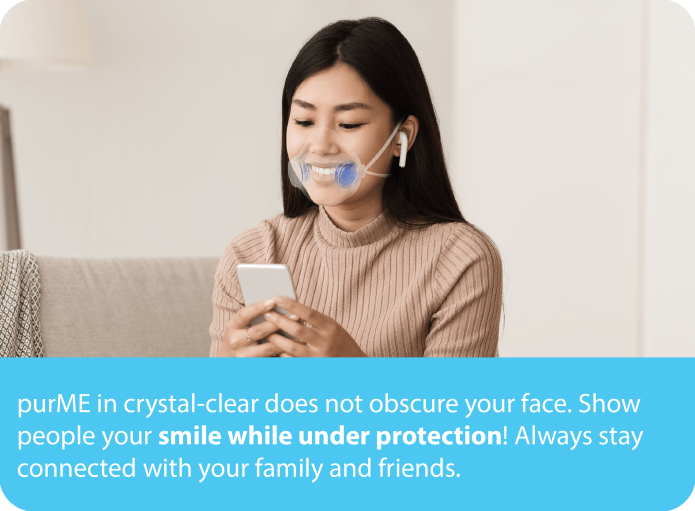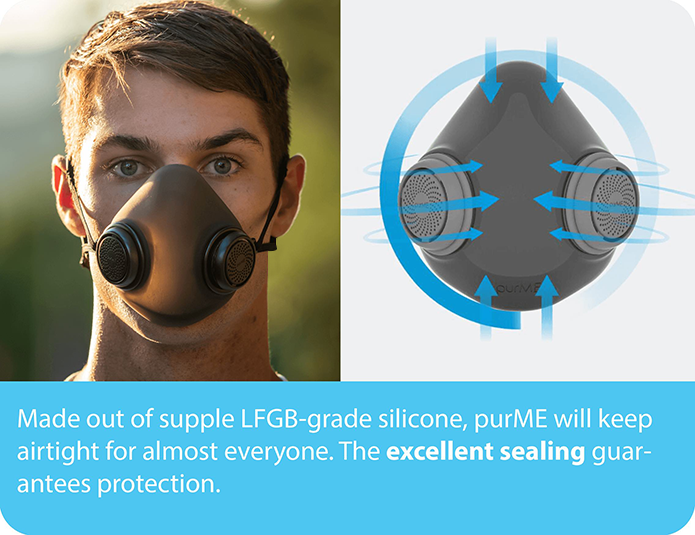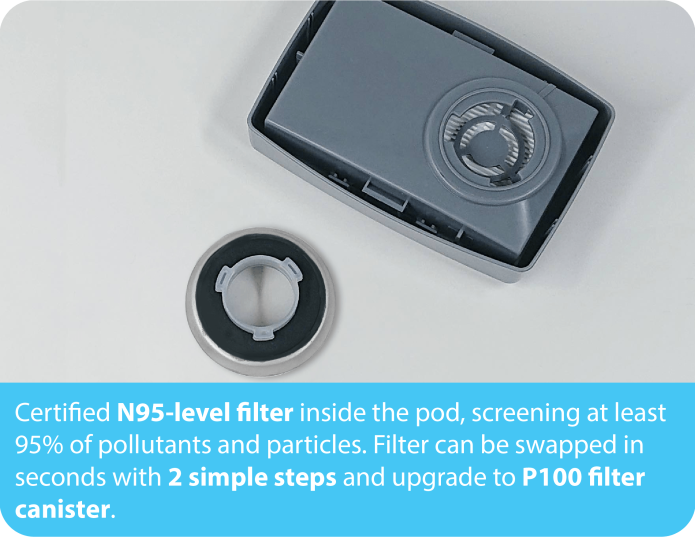 What Can it Protect Against?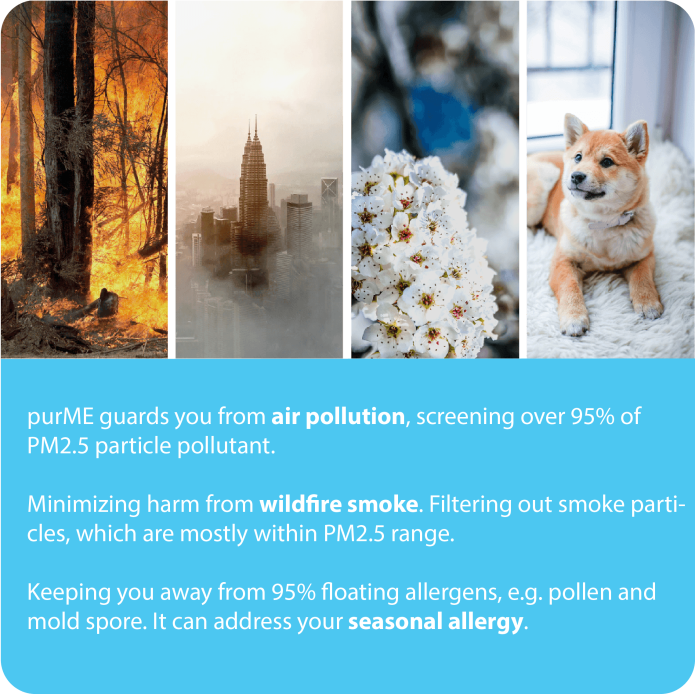 Who Would Benefit From Wearing purME?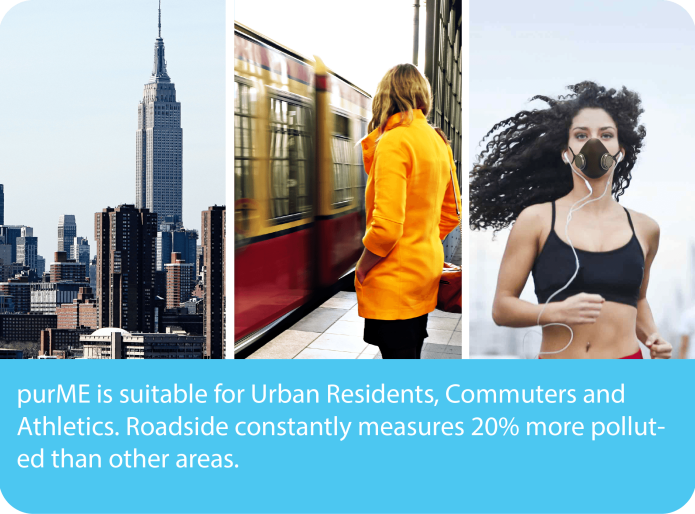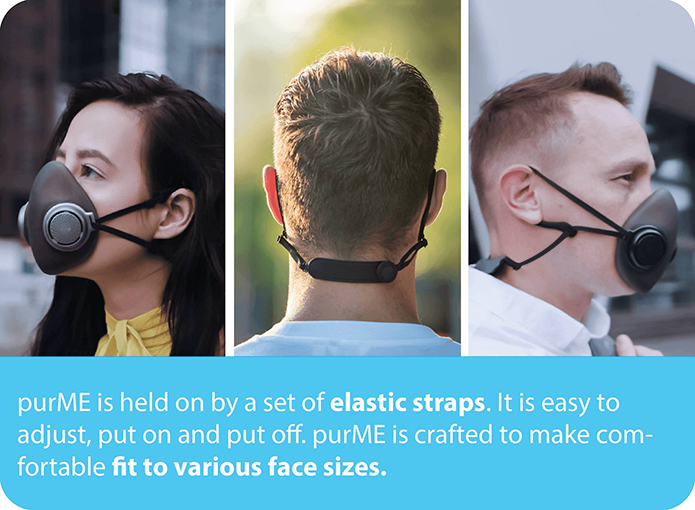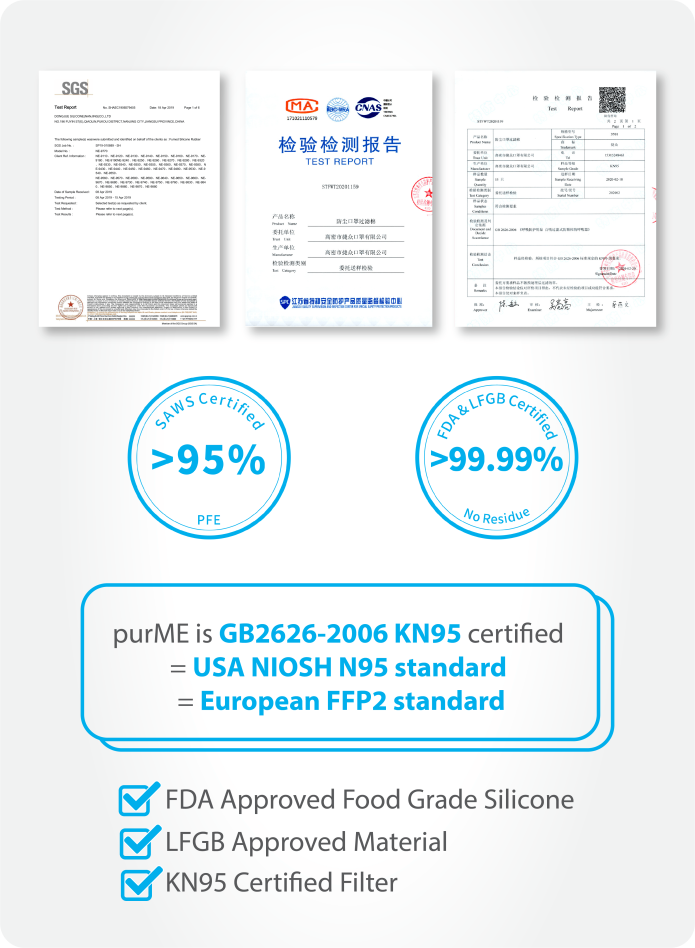 The protection level of purME has been tested and certified by a third-party testing lab for FDA and SAWS Standard GB 2626-2006. All purME filters will be manufactured to exact standards as the sample undertaken the test.
The GB 2626-2006 KN95 (NIOSH N95 or EU FFP2 equivalent) test confirms that our filter has a 0.3um particles filtration efficiency of over 95%. This means the filter of purME will keep out the majority of harmful particles in the air. The flow rate also exceeds 85L/min, ensuring breathability under normal use.
The silicone polymer material of the facepiece has been certified by LFGB of Germany to be free of organic vapor, heavy metals and harmful residues. The mask will be able to sustain long-term use and washing under suggested temperatures without degrading or releasing harmful substances. By design, the non-premeable silicone will stop 99.99% of harmful droplets.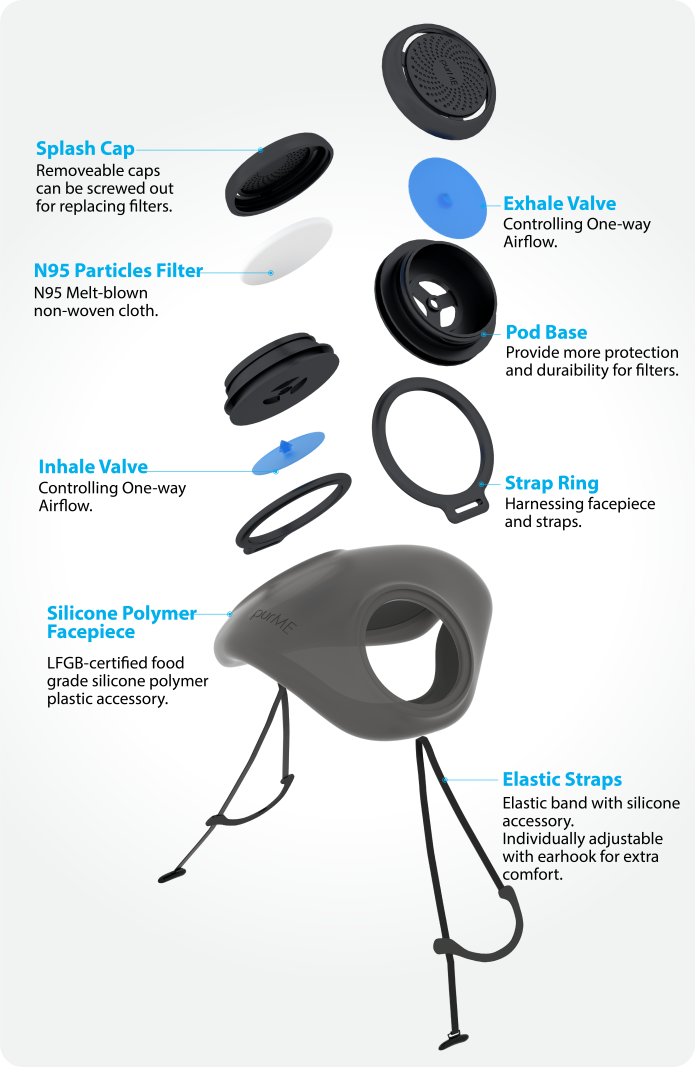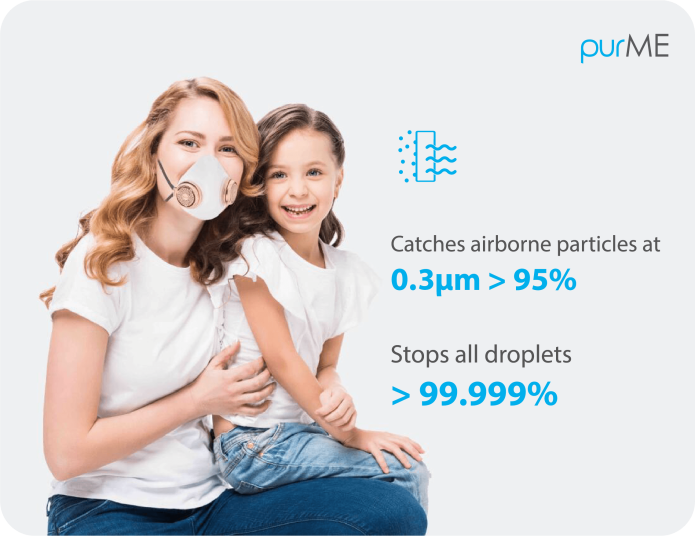 purME is designed for a wide variety of users. You can order a number of filters according to your wearing need and pattern! Here is a reference for you: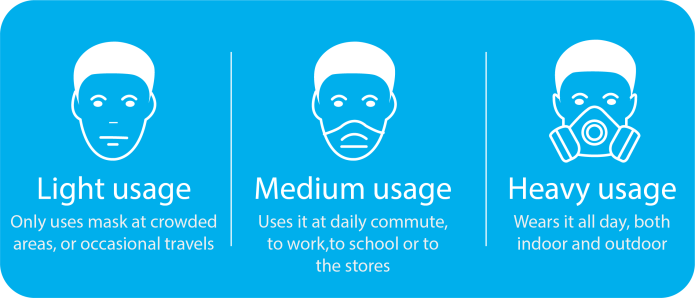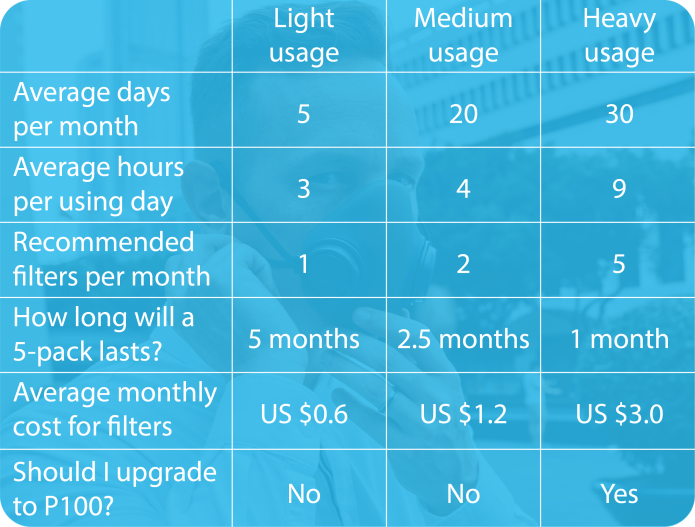 While purME is splash-proof, the filter is the only component that is not water proof and should avoid handling. Please replace filter as following: