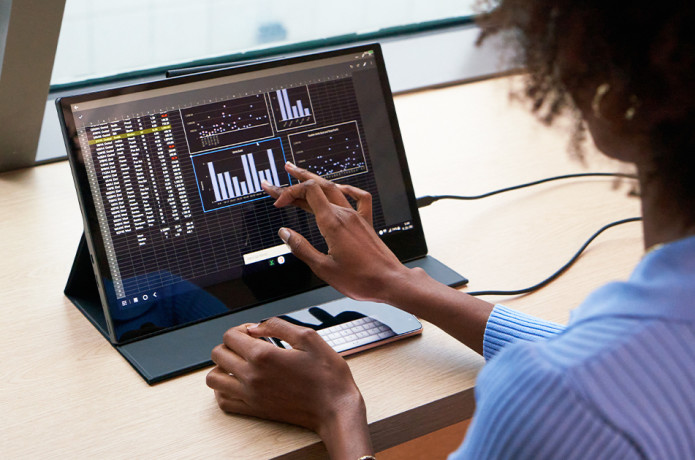 Phoenix Note: World's First 3-in-1 Hybrid Tablet
A versatile Android Tablet, Portable Monitor, and drawing tablet – all in one device.
Pledge Here

Phoenix Note is the world's first 3-in-1 hybrid tablet. It brings together the best features of a conventional Android Tablet, Portable Monitor, and a Drawing Tablet.
As the concept of workplaces and offices become more blurred, it's important our tech molds to these social changes. Phoenix Note gives you the flexibility to work from anywhere and tailor to your productivity needs. Other external monitors are only useful when connected to a source like a computer, laptop, etc. On its own, it is a powerless piece of hardware.
Phoenix Note, on the other hand, shines on its own. It can be used just like an Android tablet when flying solo and secondary monitor when connected to a power source.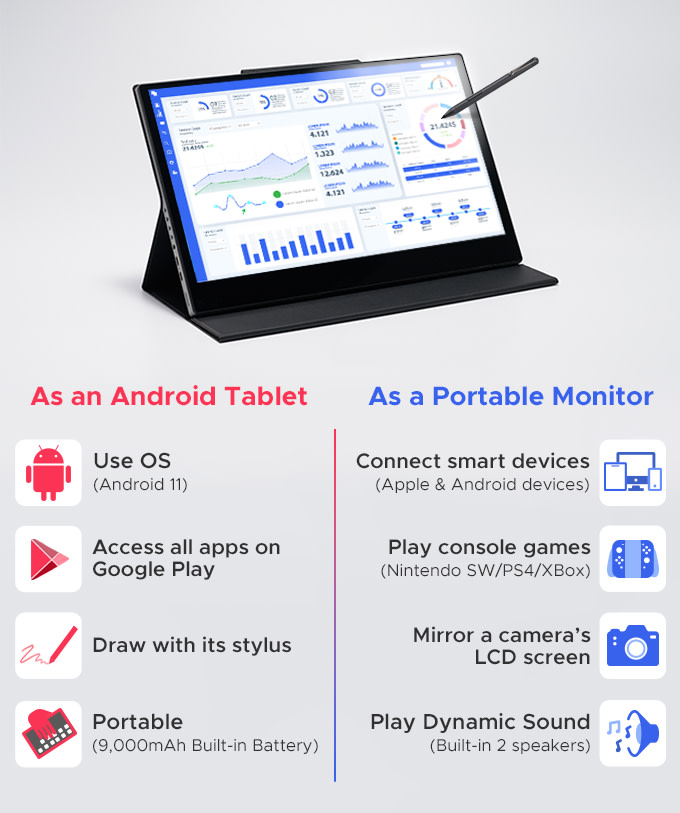 Connected to a MacBook
​
From an engineering standpoint, it's difficult to create a device that's optimal for tablet use and portable monitor use. But after long periods of research and development, we've created the perfect combination through Phoenix Note.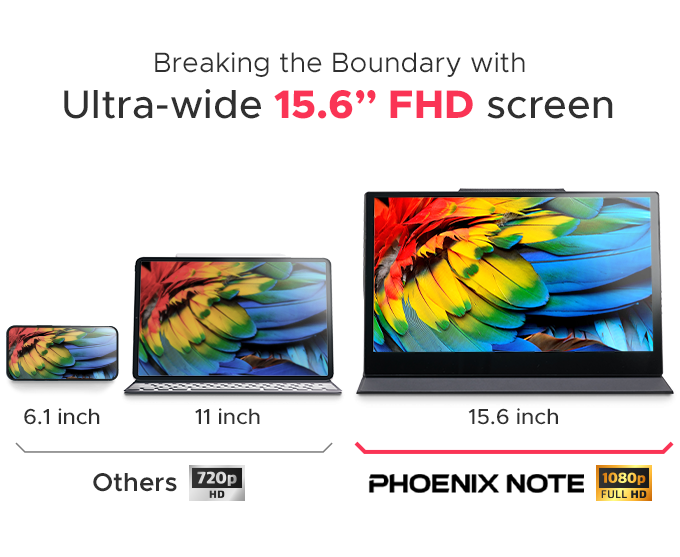 For all of you who struggle with tablet PCs being too small, Phoenix Note is the solution. Its Full HD 15.6-inch screen lets you feel more immersed in your Netflix shows, games, and helps you catch the fine details of your sketches.
Best of all, you can switch between tablet PC mode and secondary monitor mode with a simple click of a button. All the while using the stylus on both modes to maximize efficiency.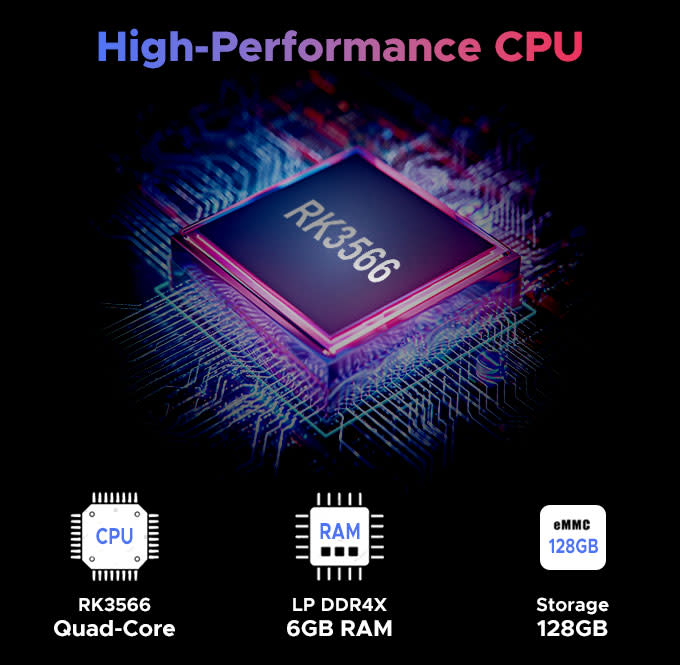 Phoenix Note contains RockChip's most updated CPU: Rk3566 Chipset. 
On the Android Tablet mode you get:
Quad-core Arm Cortex-A55 @ 1.8GHz
6G RAM
128GB Storage
It's a tablet that will keep up with your productivity.

Most portable monitors on the market require to be plugged in to a power source at all times.
Contrary to conventions, Phoenix Note contains a 9,000mAh battery that allows it to run up to 4.5 hours without the wires and without the hassle.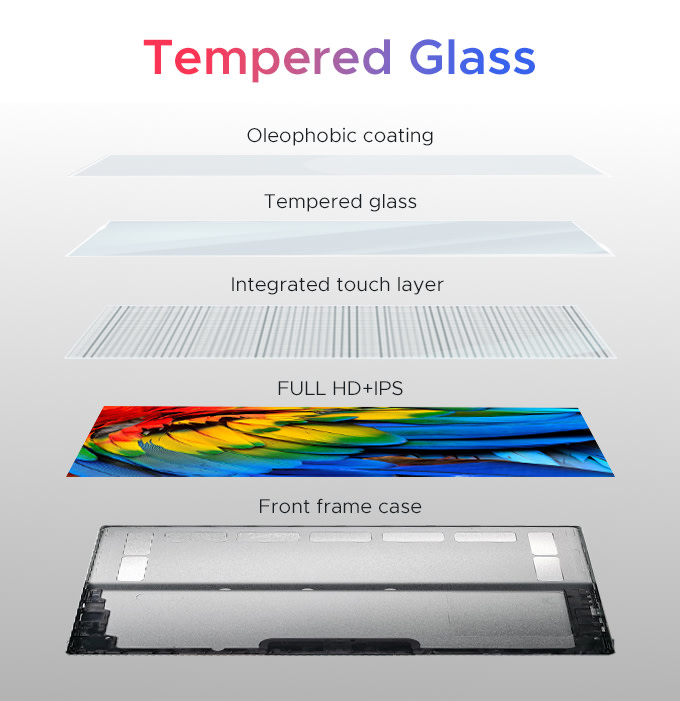 Tempered glass: Phoenix Note's robust tempered glass prevents external impact from damaging the screen. The tempering process ensures less cracks and scratches.
Integrated touch layer: The integrated touch layer allows Phoenix Note to be highly responsive to your delicate touch and commands.
Full HD + IPS: While most tablets contain standard IPS screen technology, Phoenix Note contains a further upgraded Full HD + IPS Panel that offers superior color consistency and quality resolution.
Phoenix Note recognizes input from 10 different points simultaneously. This gives artists, annotators, and gamers the freedom to work at maximum efficiency.

Phoenix Note is operated by Android 11 OS. This means you can enjoy Phoenix Note like any other tablet PC and any app off of the Google Play Store.
Youtube, Instagram, Netflix, Facebook – use it all!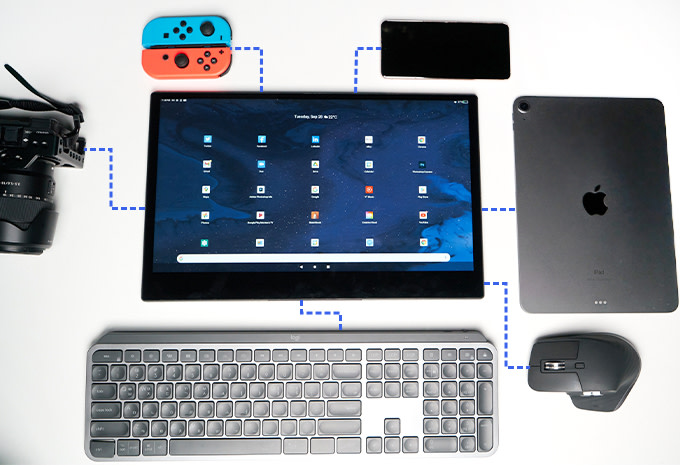 Phoenix Note quite literally defines "Plug and Play."
No need to carry extra cables or find an outlet. Just plug in or connect to your favorite devices through Bluetooth.


Phoenix Note has a 4-directional gravity sensor embedded within, which allows the device to detect when you're using it in portrait or landscape mode and adjust accordingly on Tablet Mode.
Enjoy your favorite content to the fullest by rotating the screen! See more, do more.

If you connect a Samsung smartphone to Phoenix Note, it will automatically load Samsung DeX which allows you to use both devices as a true laptop without extra accessories. Your phone becomes the trackpad and keyboard while your Phoenix Note becomes the monitor.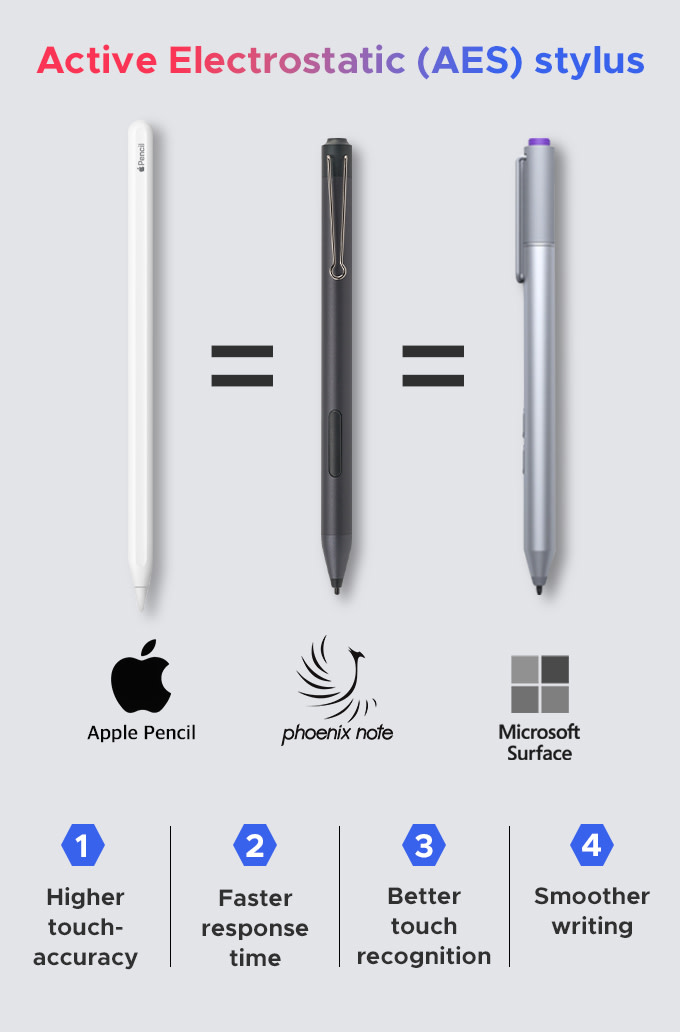 Phoenix Note's stylus is an active capacitive touch pen. It's light and smooth to the touch so that your hands don't grow tired even after long periods of use.
You can also customize the stylus button function to execute "Erase" or "Mouse Mode."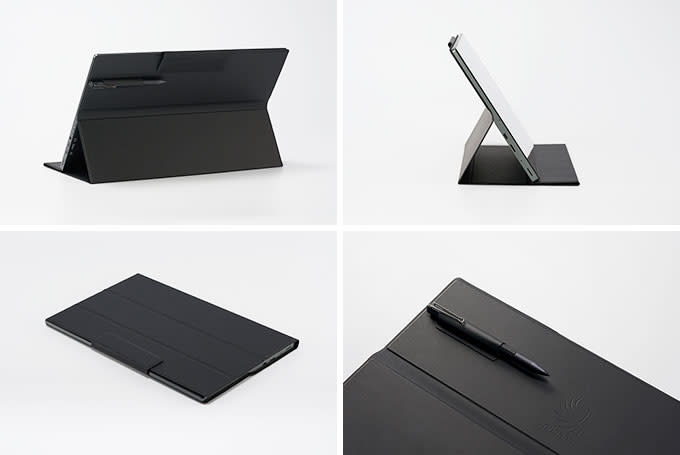 Our high quality leather case has a magnetic clasp to open and close with ease. It also works as a stand to support your Phoenix Note and contains a stylus pouch.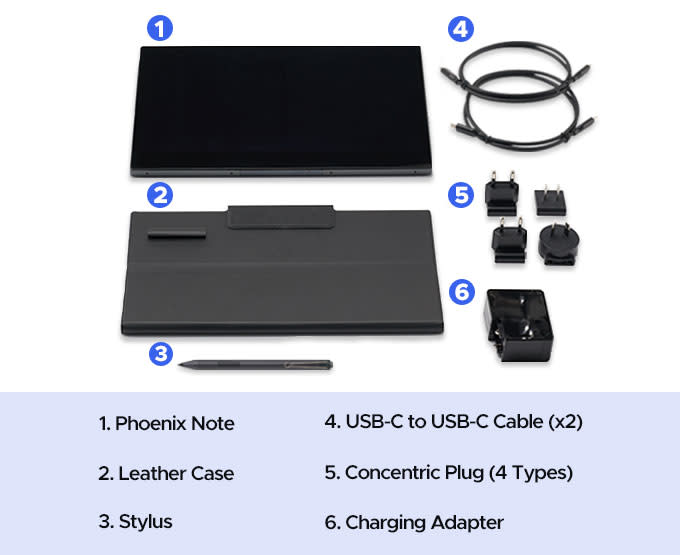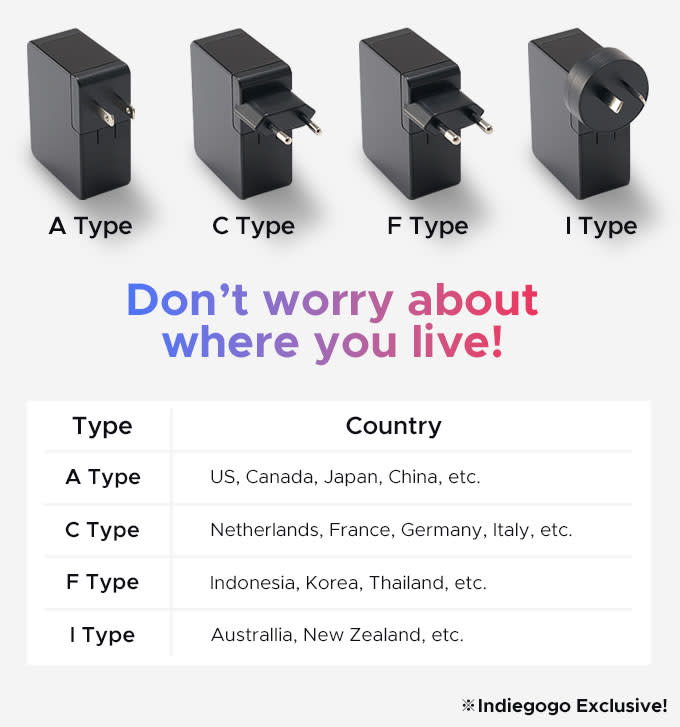 We want you to be able to take Phoenix Note with you wherever you go. That is why we're providing 4 different plug types with every reward!
You can even use these plugs to charge devices other than Phoenix Note.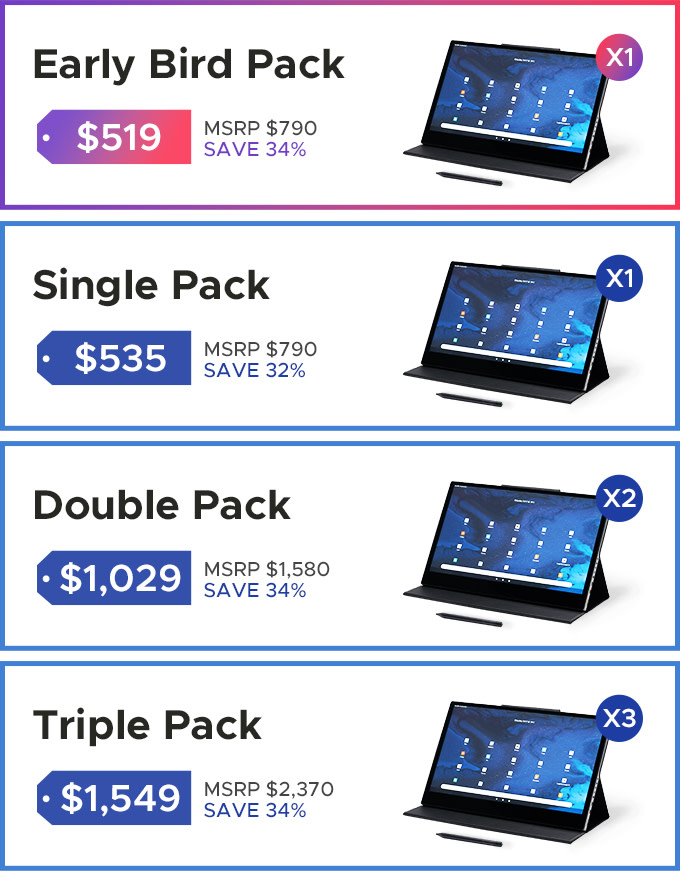 The Pawly Door detects when your cat tries to bring home prey, keeps intruders outside, and helps you find your missing cat.
  MAKA - The most powerful laser measuring tool for worksites? Recently, we have been asked by MAKA to review their universal measurement tool. Although most of us around here were not used to fixing stuff or doing home improvements ourselves, this trend is...
Search for awesome projects
You may also be interested in
Use day or night to become more focused, more productive, and more relaxed.
No More Tangled Cords | 165W Powerful Suction | Featuring 3D Pool Map Planning & Navigation System | 5 Cleaning Modes
The most versatile laser measure that integrates 9 materials stud finder, thermal imager, cross laser level and much more
You may also be interested in
Use day or night to become more focused, more productive, and more relaxed.
No More Tangled Cords | 165W Powerful Suction | Featuring 3D Pool Map Planning & Navigation System | 5 Cleaning Modes
The most versatile laser measure that integrates 9 materials stud finder, thermal imager, cross laser level and much more