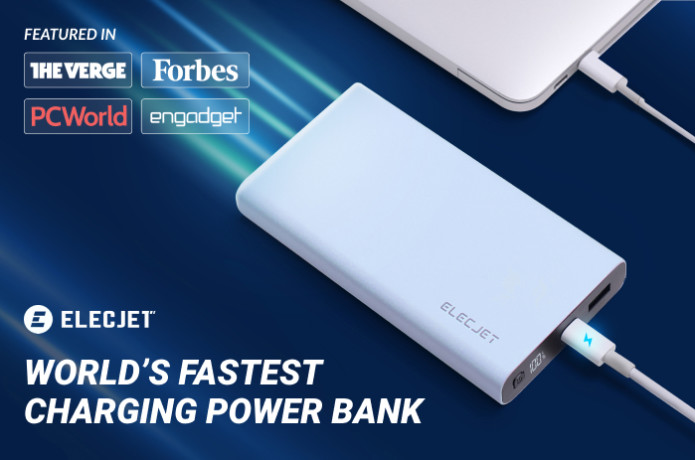 Elecjet - World's Fastest Charging Power Bank
Charge 100% in 27 Min, 10,000mAh Graphene Power Bank, Dual Action Charging, Fast Charge Compatible
Pledge Here
The Future of High Powered Battery Tech is Here.
Meet Apollo Ultra—the 4th generation of graphene-enhanced 10,000mAh power bank to fully charge in under 27 minutes and deliver you fast charging whenever you need it.
Never worry about your backup power supply again!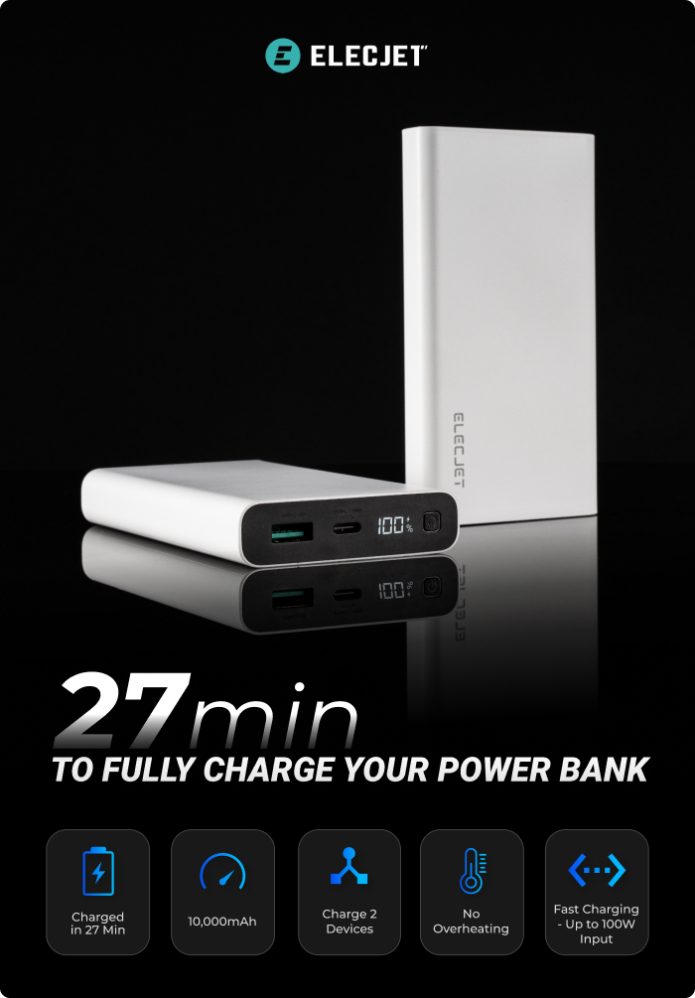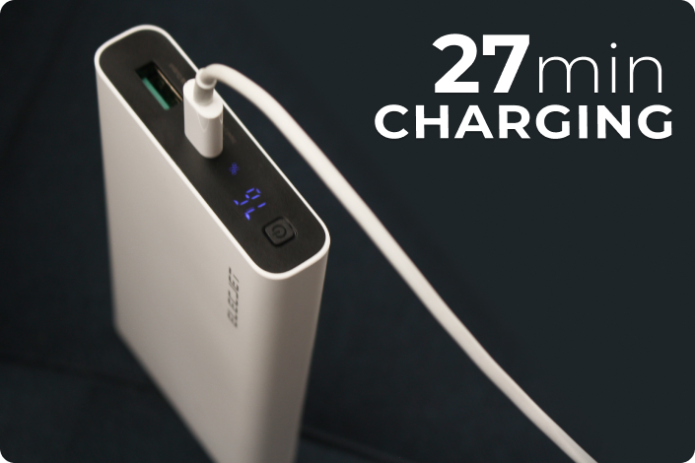 You got 30 minutes before you head out. Your phone won't make it for the rest of the day so you go after your power bank. It's barely got any juice left in it.
You need a power bank that you can actually use.

Other power banks are not ready when you are. But it's different with Apollo Ultra. In just the time it takes to hop in and out of a shower, your Apollo Ultra will be ready to go!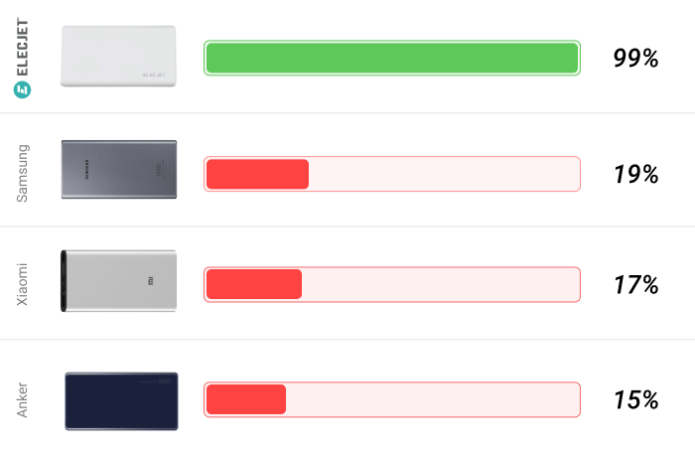 Thanks to revolutionary Graphene tech, your Apollo Ultra can get a full charge at 100W of power in just 27 minutes.
You will always have your power on the go. You can get a full charge while you grab a cup of coffee and not worry about leaving your power bank unattended for hours while it fills up.

Need to be out in a hurry but got a dead battery? Don't charge your phone, charge your Elecjet Ultra! Thanks to fast charging, your power bank will get enough power to fully charge your phone on the go.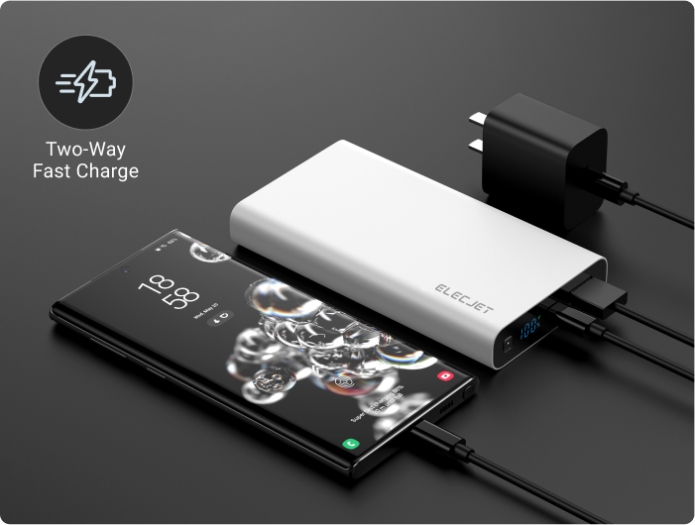 With a USB-C and USB 3.0, not only can you charge two devices at once, but you can charge your Apollo Ultra while it charges a device. Outlets are sometimes hard to come by so you can make the most of it with the Dual Charge capability.

The era of overheating power banks is over. Graphene is one of the most efficient conductors of heat on the planet – that means insane charging speeds with none of the overheating.
As with all fast charging devices like your new smartphone, it is normal for the battery to warm up. Your Apollo Ultra's graphene battery will evenly distribute the heat to stay cool and prevent any damage to its lifespan.
The Apollo Ultra uses USB Power Delivery 3.0 to only deliver the optimum amount of charge to your devices, fast or slow. Your slow charging devices will safely charge without overheating or surging.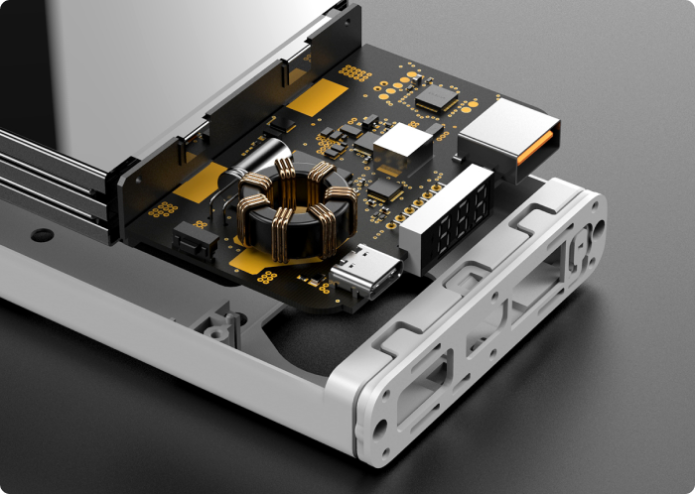 Apollo Ultra lasts over 2,500 charging cycles — that's almost 7 years of daily use!
Graphene technology allows for fast charging without straining the battery, so you can enjoy your power bank for years to come.
You don't need to worry about your power bank losing capacity every year. Graphene technology keeps your battery running like new for years so you don't have to worry about a drop in performance.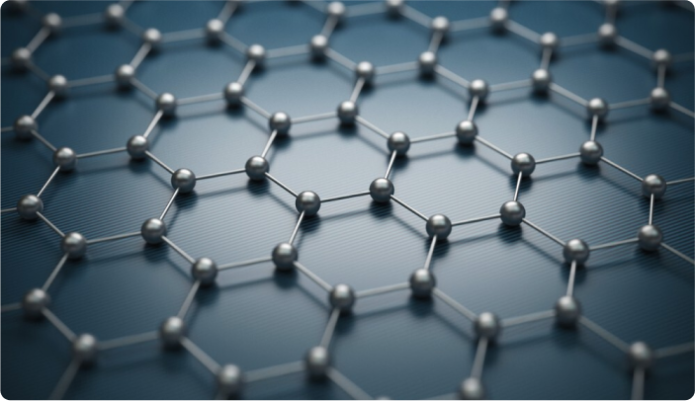 Graphene is the revolutionary new material made from a single layer of graphite.
Each sheet of graphene is one atom thin, arranged in a hexagonal honeycomb, giving it superpowers. It is one of the lightest and strongest materials available on Earth — 200x lighter and 6x stronger than steel.
But what really makes Graphene a game changer is its ability to conduct electricity. Second to none, it is the most efficient conductor that perfectly distributes heat making it perfect for keeping cool during fast charging.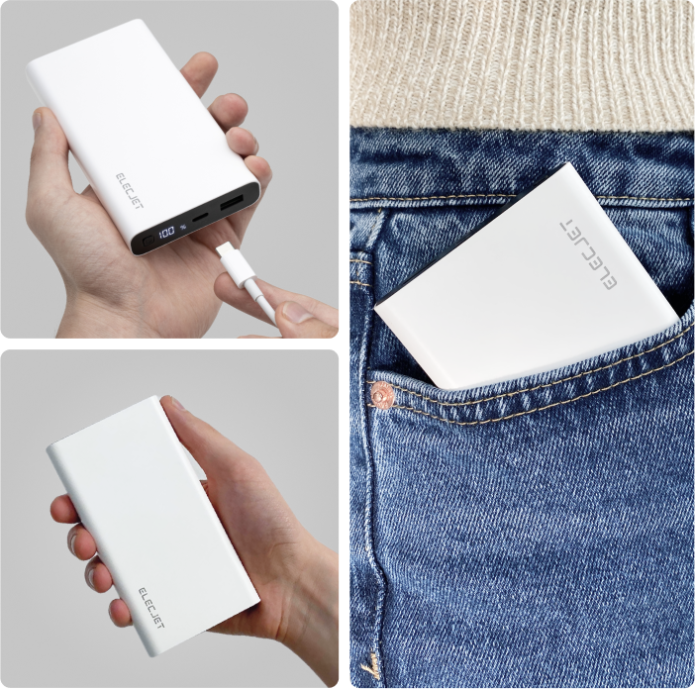 The Apollo Ultra is about the same size as your smartphone, weighs just under 230g, but packs enough power to keep all your devices charged. Compact enough to fit in your pocket, you don't need to carry it in your hand or bring along a backpack just to charge your phone everywhere.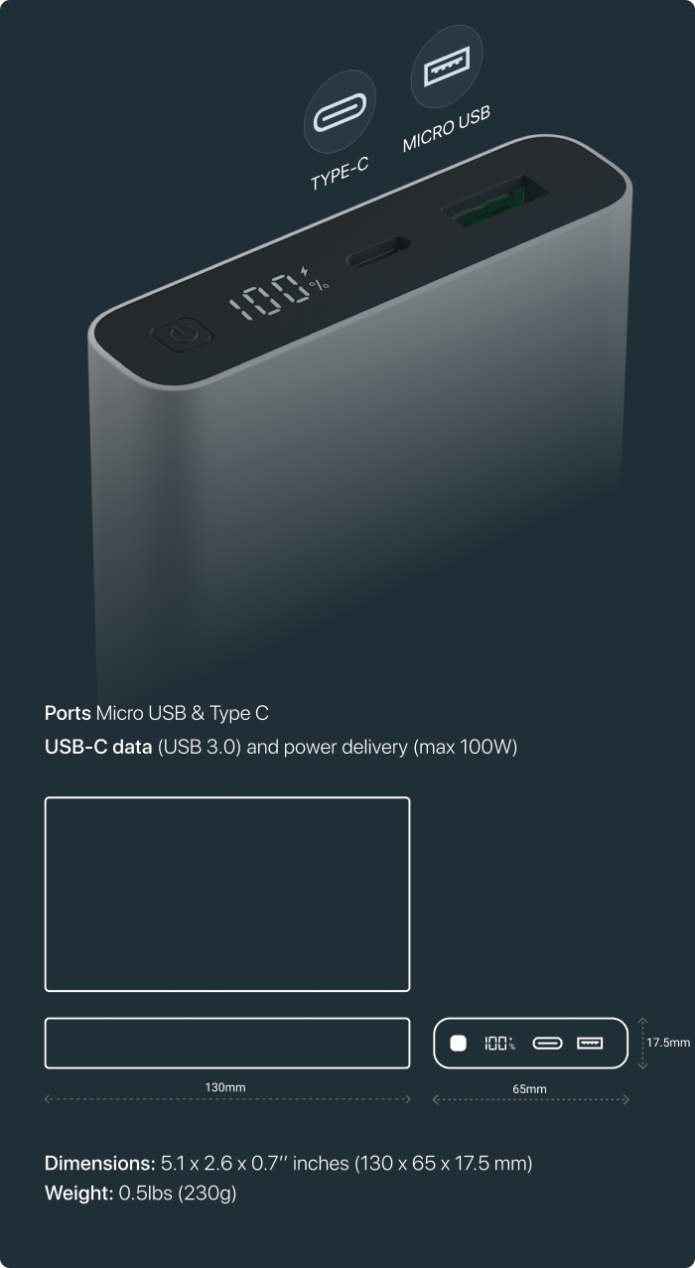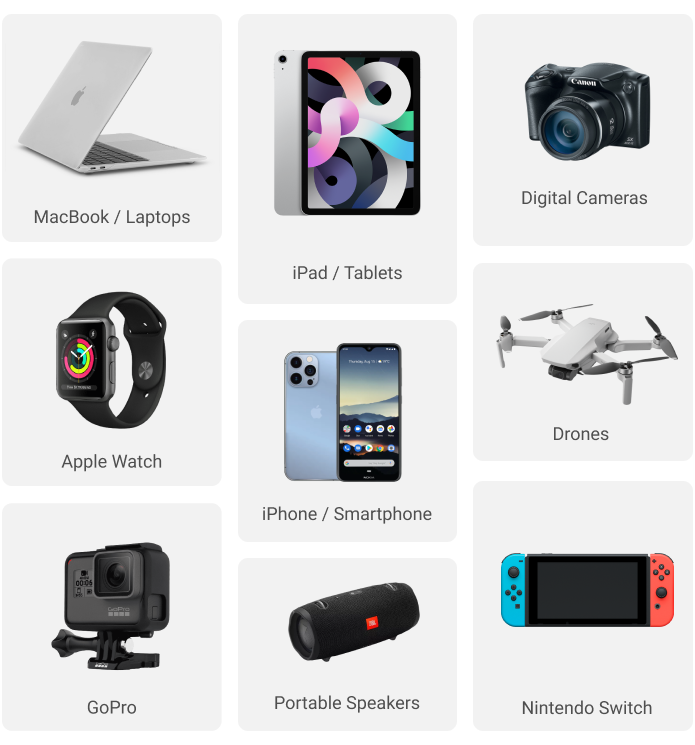 Perfect for the outdoors
With an IP65 rating, the Apollo Ultra can be used in all weather and doesn't have to be tucked away in a backpack. Keep shooting photos, keep the lantern running, and those speakers blaring with your fast charging power bank. You don't have to worry about leaving your power bank to charge overnight, you can fill up at any outlet in just 25 minutes and stay powered for the rest of the weekend.
Secure for Flights
Not only is Apollo Ultra safe for flights, it saves you from having to use public ports to charge your phone. Load up your power bank and free yourself from crowded outlets and slow charging ports.
Emergency Situations
Don't be left stranded with a dead battery again. It seems your charge runs out only at the worst moments. Apollo Ultra is the perfect power bank to keep in case of an upcoming power outage at home, in the car, and wherever you go.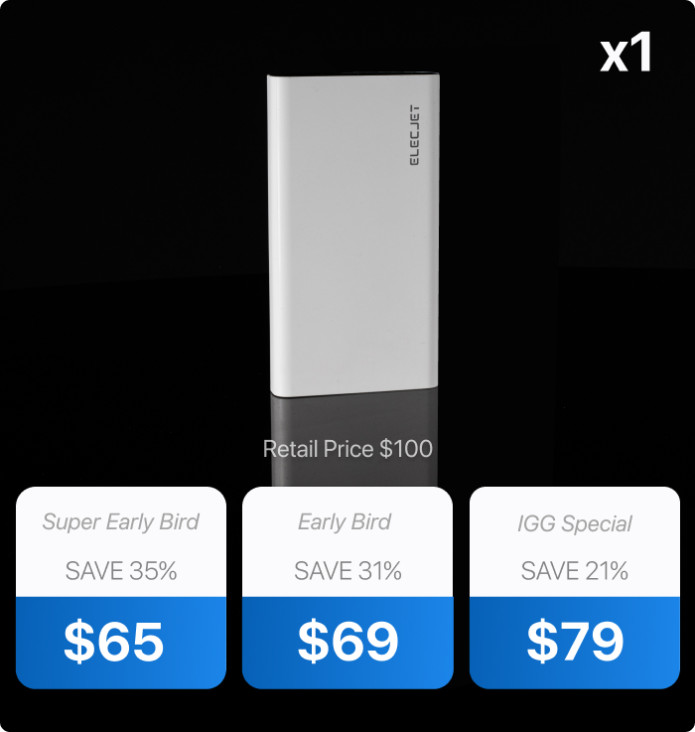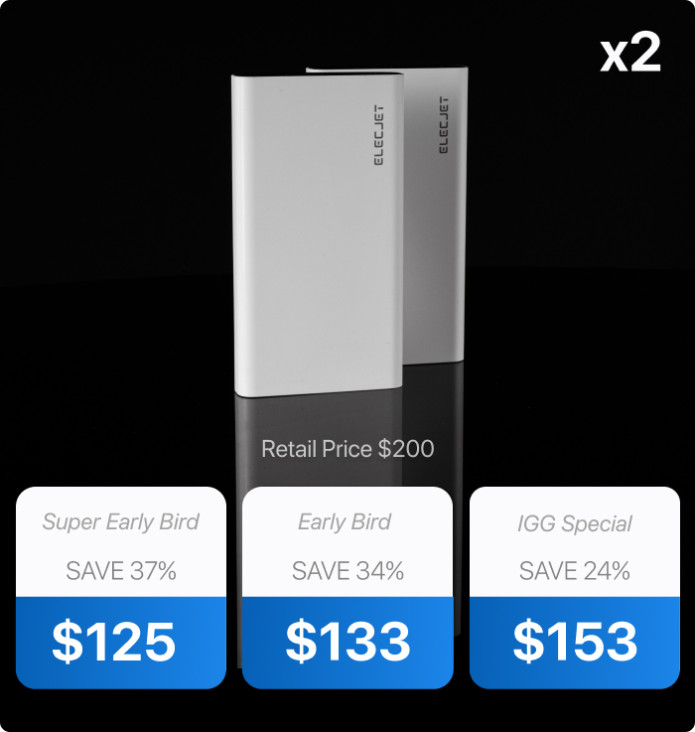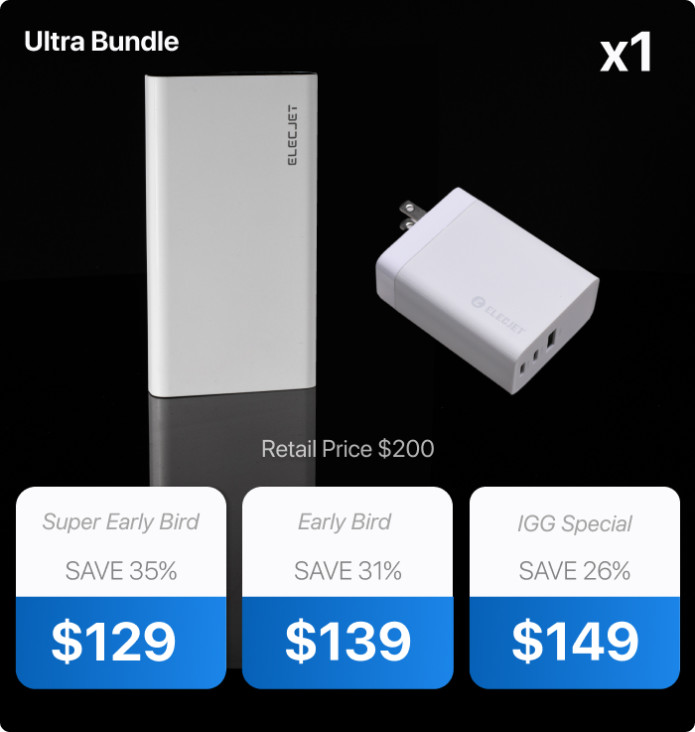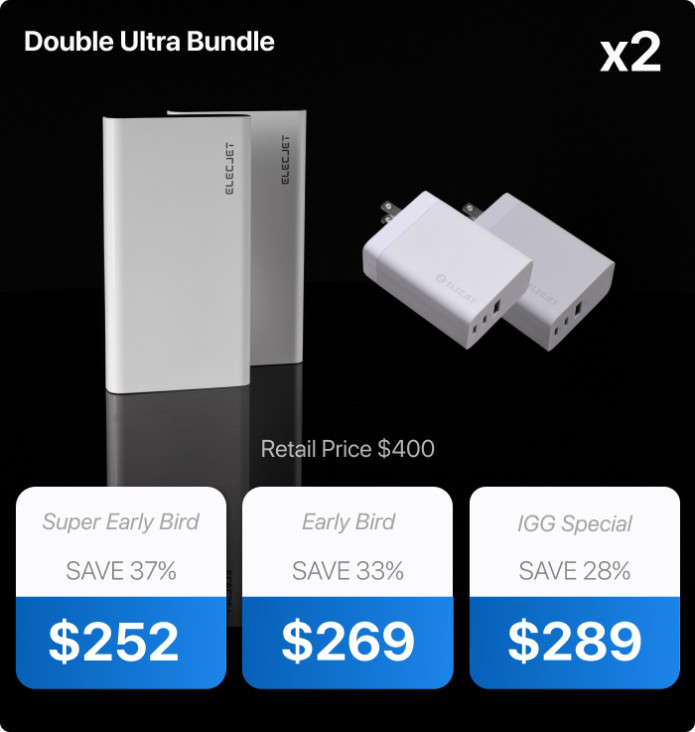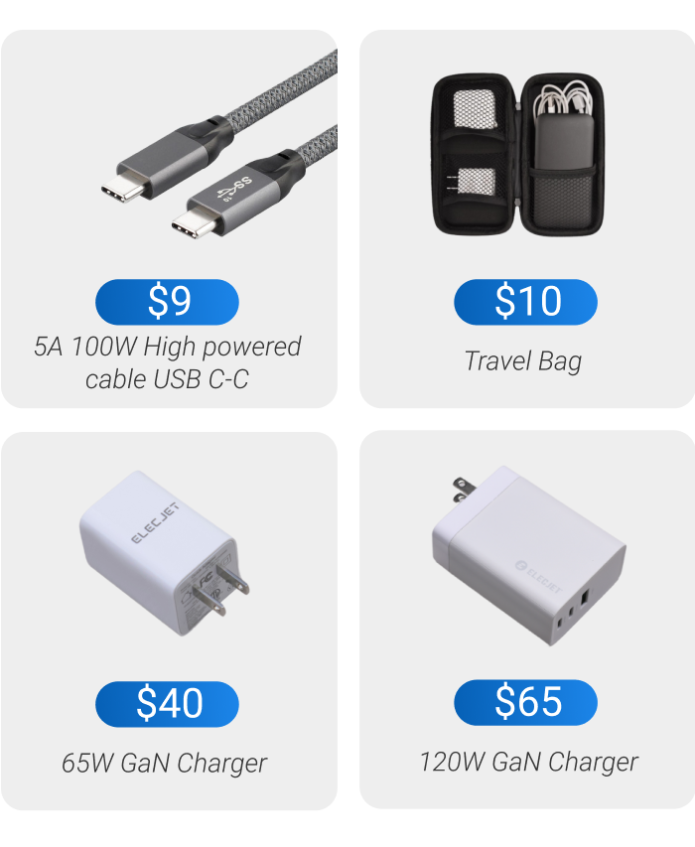 2.39 to 3.87 Feet Adjustable Height | Integrated 17-in-1 Docking | 3 Monitors Output | SSD Enclosure up to 8TB | Wireless Charging
30 seconds tool-free installation. Fits all bike. Intelligent assistance. Sold at an honest price.
Search for awesome projects
You may also be interested in
3 Moods, 3 carrying ways and built-in organization Sling
The smart camera that corrects your movements during your workout sessions
No Perimeter Cable | Multi-zone AI Mapping | 0.1s Obstacle Avoidance | 25-85mm Cutting Height | Mow up to 1800m²| 57% Slope | Smart App
You may also be interested in
3 Moods, 3 carrying ways and built-in organization Sling
The smart camera that corrects your movements during your workout sessions
No Perimeter Cable | Multi-zone AI Mapping | 0.1s Obstacle Avoidance | 25-85mm Cutting Height | Mow up to 1800m²| 57% Slope | Smart App