AIRmini - The Fastest Wireless SSD
Upto 4TB storage, waterproof & 2200mbps of speed. Wireless data sharing with multiple devices.
Pledge Here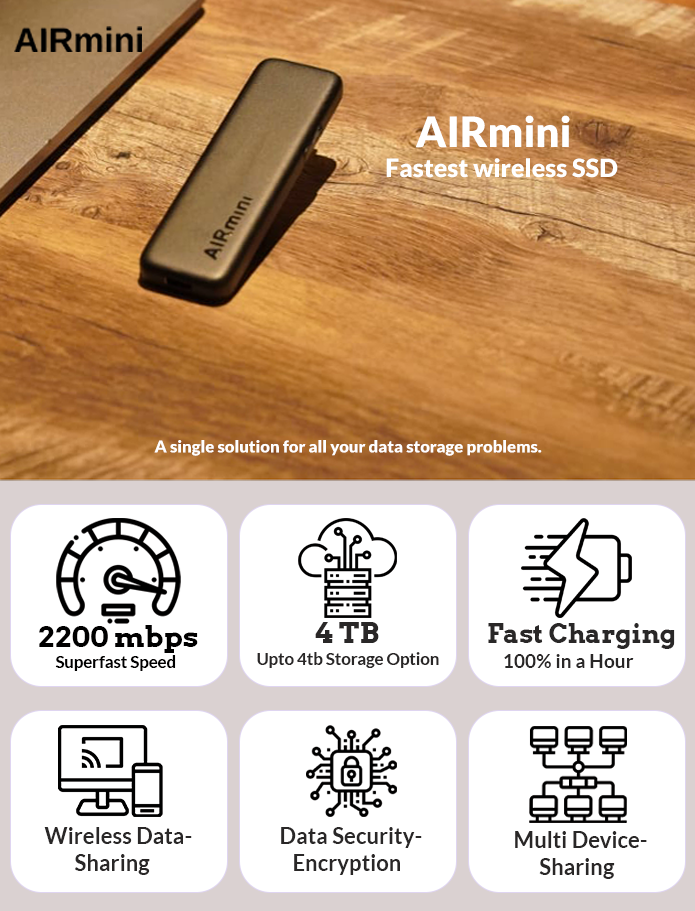 Airmini is a complete solution for all your data storage needs. This slim, tiny, and portable storage device unlocks must-have features and advanced features as well. These features include 2,200 MB/s data transfer speed and a modest 4TB storage capacity. Furthermore, this state-of-the-art external SSD can be an ideal companion if your interest lies in professional photography, videography, or content creation, as this pocket-size, lightweight device is easy-to-carry.
Airmini offers you up to 4 TB storage. So you can store all your data in a single device. With 10 hours of continuous battery life, you can carry it for your long adventures. Also, you can enjoy wireless streaming of 4K videos and wireless connectivity with 12 devices simultaneously.

The Airmini Solid-State Drive (SSD)  gives you the ultimate speed of 2200mps and 900MB/s wireless transfer speed in a palm-sized package. In addition, experience the convenience of securing and unlocking your critical files.
✅AES 256-Bit Encryption:  With Airmini you can enjoy AES 256-Bit encryption to secure your data.
✅Wireless and multi-users: You can connect up to 12 devices wirelessly with Airmini. 
✅Ultra Sleek and Portable Design: With minimalistic design and super portable Airmini you can relentlessly enjoy your data on the go. 
✅Up to 2200mbps/ Read & Write Speed: Transfer your data without wasting any time with high-speed data transfer.
✅Multi-device Compatibility: Now you can share a large file with your multiple friends at a time. 
✅10 hours of continuous use battery power: Enjoy 10 hours battery life without any stoppage that can be charged up to 100% in just one hour.
✅Waterproof and dustproof: Reap the benefits of its waterproof and dustproof characteristics that make it super durable. Airmini can easily pass the 2-meter drop test. 
✅Watch 4K videos: Airmini supports high-quality 4 K videos. 
✅One-touch backup: One-touch backup allows you to store your data through a single click.
✅Vast storage options up to 4TB: Airmini offers you an extensive data storage capacity of up to 4 TB.
✅Compatible with Mobile/Computer/TV/Camera: Airmini is compatible with all sorts of devices so that you can avail maximum benefits out of it.
Airmini caters to all your data transfer and data storage needs with its speedy transfer capacity and vast storage space.
                         
You can transfer or take backups from laptops, PC, mobile phones with reading and writing data with a speed of 2,200 MB/s, you can complete file transfers swiftly or work seamlessly directly from the AIRmini.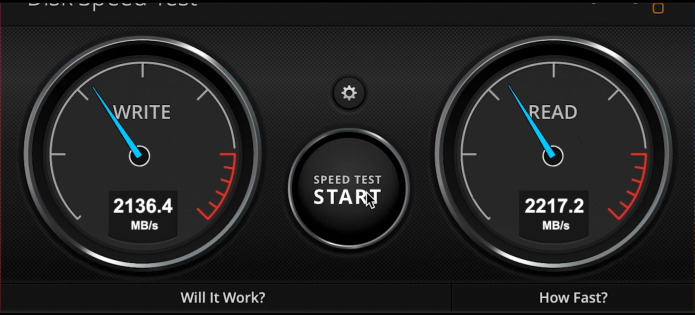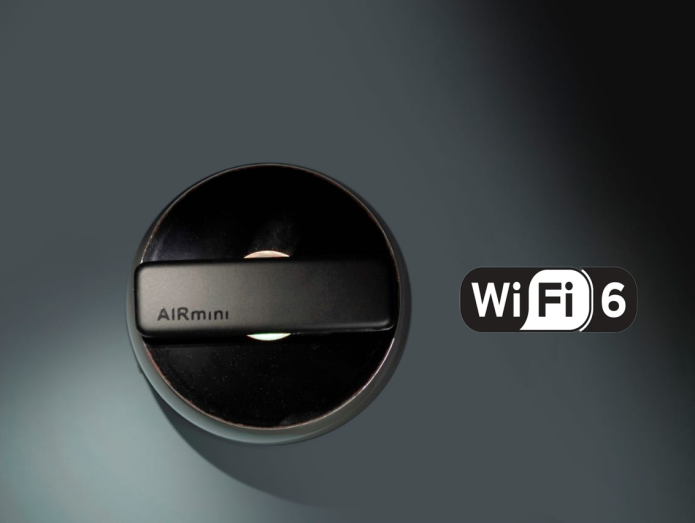 Left your cable at home? AIRmini doesn't need one. Lightning-fast wireless connection is made possible with its own WiFi 6 connection (802.11 ax/c/n). Whether it's the weight or worries you carry, AIRmini is all about lessening your load.
You can get up to 900mbps speed with the strong connection of wifi6 enabled Airmini.

Connect with up to ten devices simultaneously inside the same WiFi network. AIRmini makes file downloads and sharing much easier between multiple devices.
Now you can watch the same movie on 10 different devices directly streaming Airmini. Create multiple accounts and access from multiple devices without any hassel.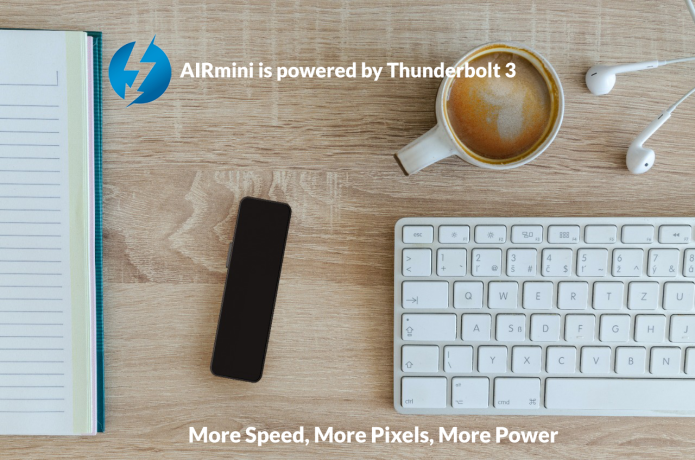 Airmini is powered by Thunderbolt 3 to afford you more speed, pixels, and power. Thunderbolt 3 provides 40 GB/s of speed and 14x faster than conventional hard drives.

Weather conditions are harsh? You do not have to be afraid of it anymore. Airmini is built for adventures. Take it with you anywhere. Airmini is Dustproof and waterproof IP67. Also, Airmini easily passed easily the 2 Meter drop test thanks to its solid Aluminium Shell. 

You can take backup with s single button push and easily from the mobile app. Now you can keep the data backup easily and store it.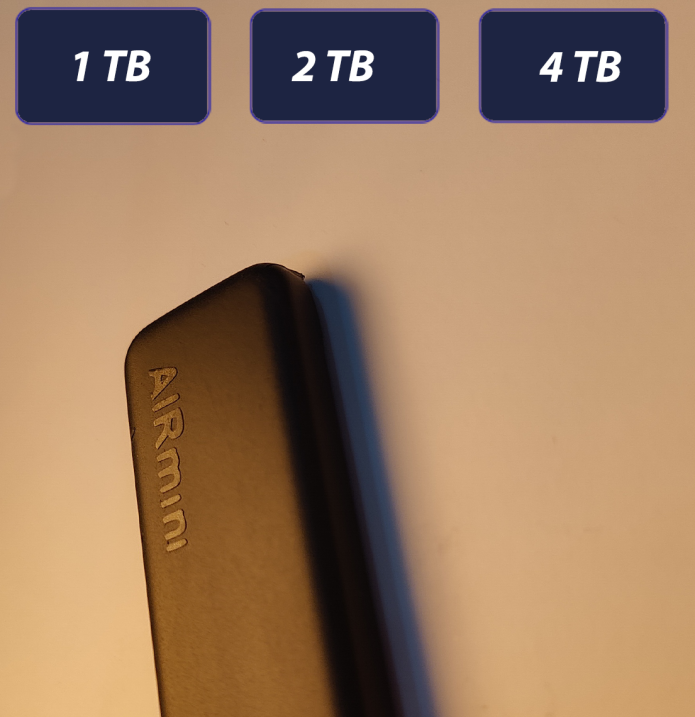 AIRmini can store up to 4TB of data, giving you plenty of space to back up your most extensive work files and keep your most treasured memories. Enjoy real-time recording and backup from the camera with unique efficiency.

AIRmini runs on a lactic battery that can be used for up to 10 hours continuously and be fully charged in less than 60 minutes. It's perfect for usage on an all-day shoot or binge-watching videos during a long trip.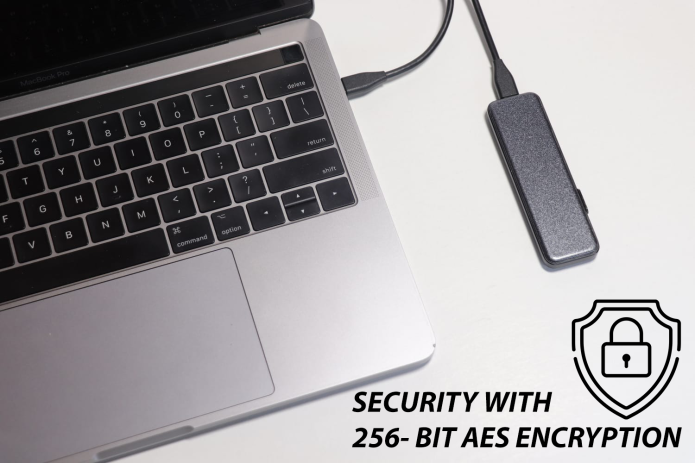 Using multiple devices increases our risk of data loss or theft, so protecting our data becomes even more imperative. Safeguard your personal and work files through the 256-bit AES encryption. AIRmini gives you convenience and security in one.

Choose between the USB-C or WiFi interface. AIRmini gives you easy access to your files through cameras, tablets, laptops, and more.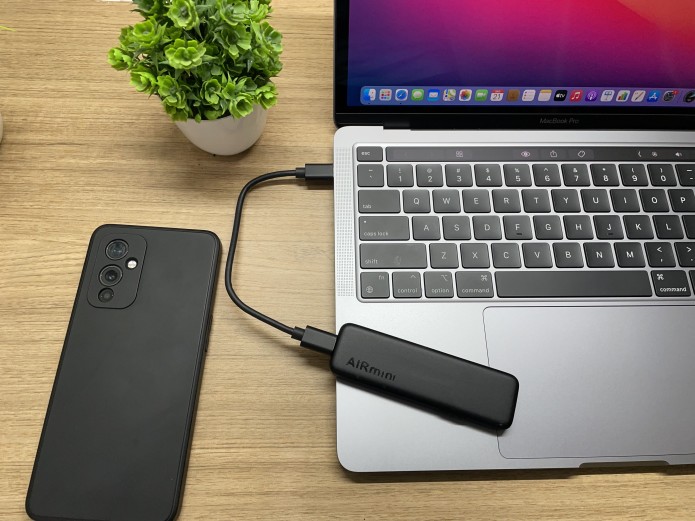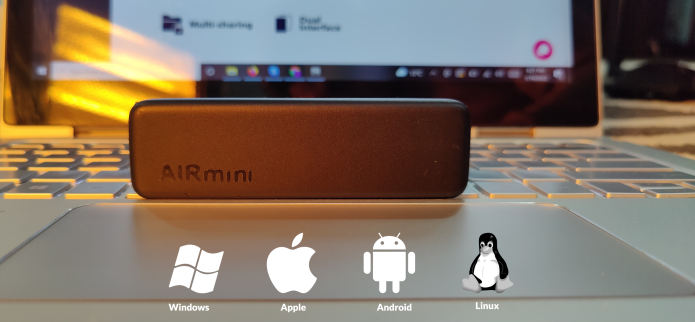 Airmini is compatible with all operating systems: Windows, Android, IOS, and Linux. It is compatible with all your devices like mobile phones, tablets, iPhones, TVs, laptops, and PCs.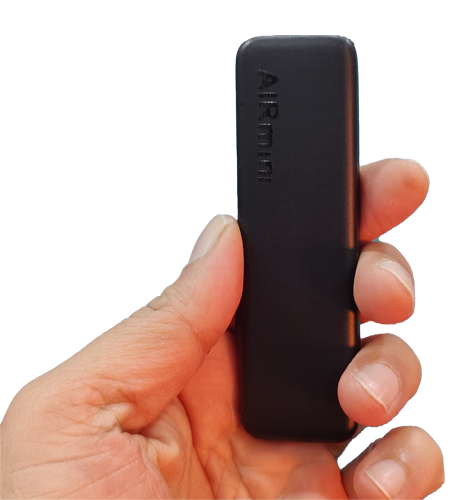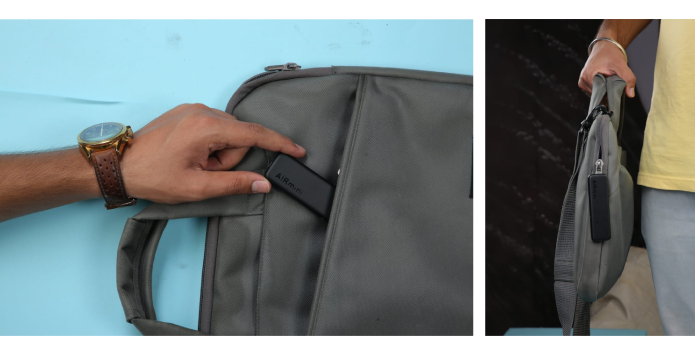 The sleek and beautiful design of Airmini is unique and portable. Take it to work or vacation, Airmini's size makes it the perfect companion for all your needs.

Airmini is suitable for everyone as it takes a little space to adjust anywhere. Moreover, this modem-like device can easily hang on bag pins and clips. Airmini is a perfect fit for most data needs.
It is specially designed for multiple purposes including work from home, office work, video games, and photography.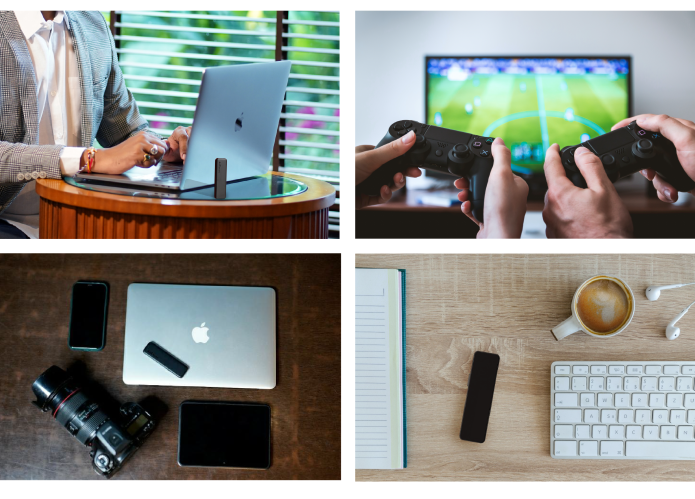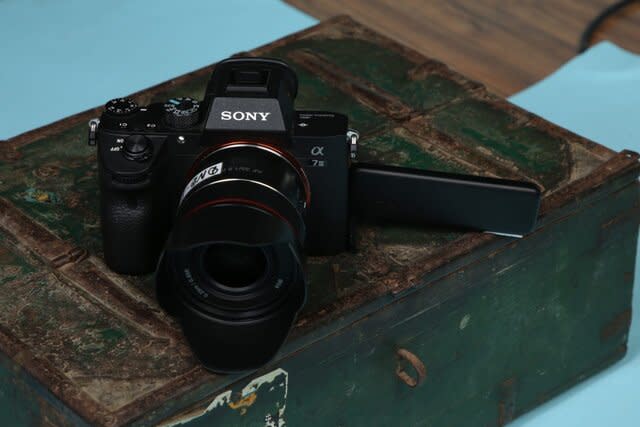 AIRmini can store up to 4TB of data, giving you plenty of space to back up your largest work files and keep your most treasured memories.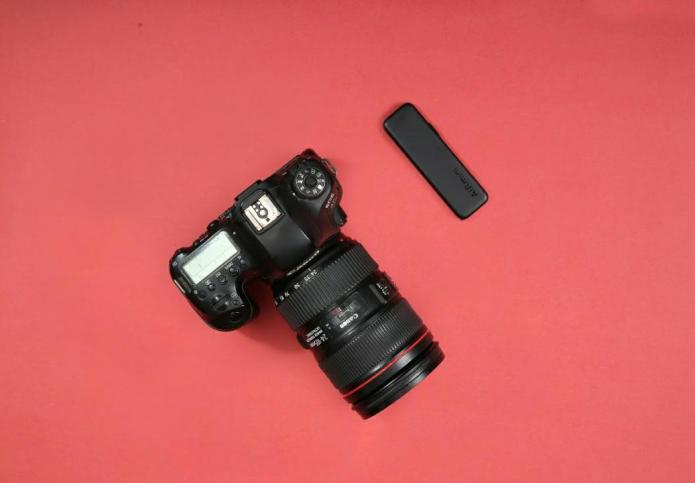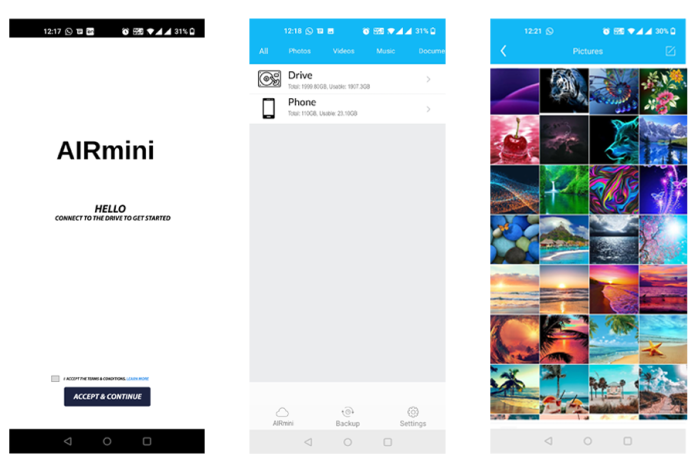 Airmini iOS and Android app makes the data transfer easy and managed.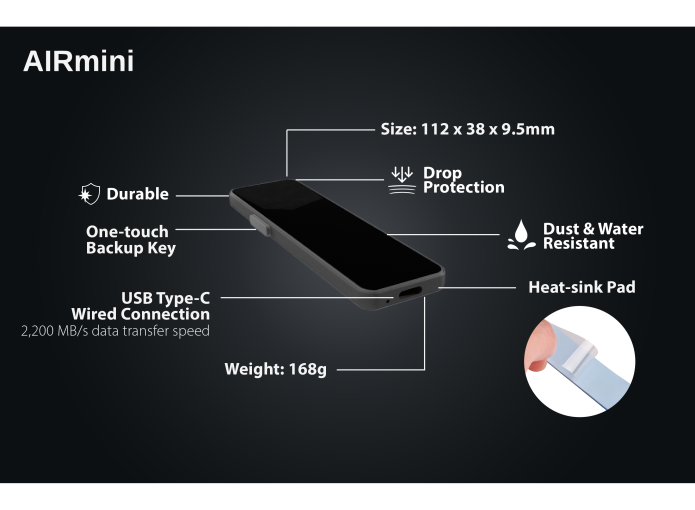 You can enjoy wireless streaming of 4K videos and wireless connectivity with 12 devices simultaneously.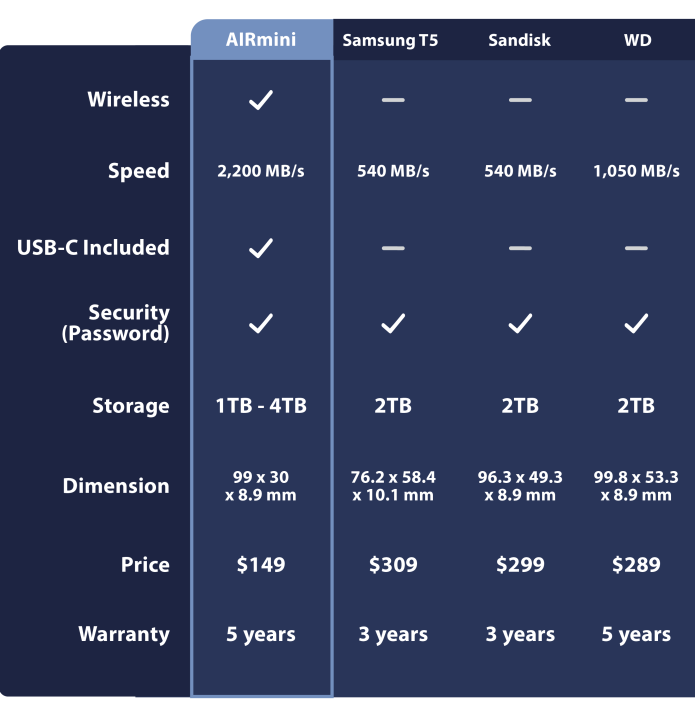 Airmini standalone from its competitors. 5 years of warranty and comparatively low price is a win with that top-notch features.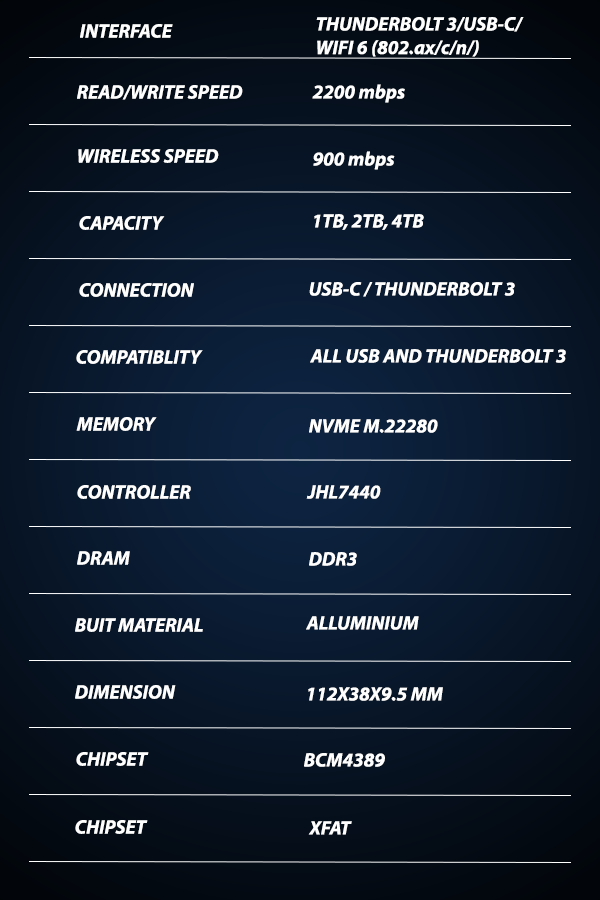 AIRmini IN ACTION
Crystal DiskMark test of Airmini.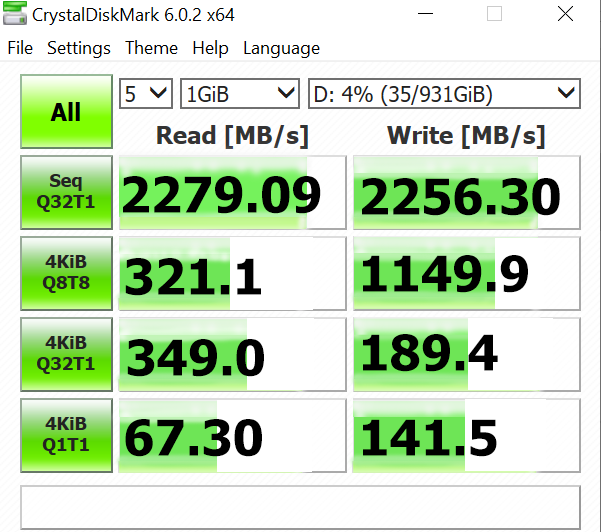 Test results of copying 10Gb of file in Airmini.
File-Sharing Wirelessly from Airmini app to multiple devices.(App is not completely functional)
Demo result of uploading an Image on Airmini wirelessly.
Black magic disk speed test of Airmini.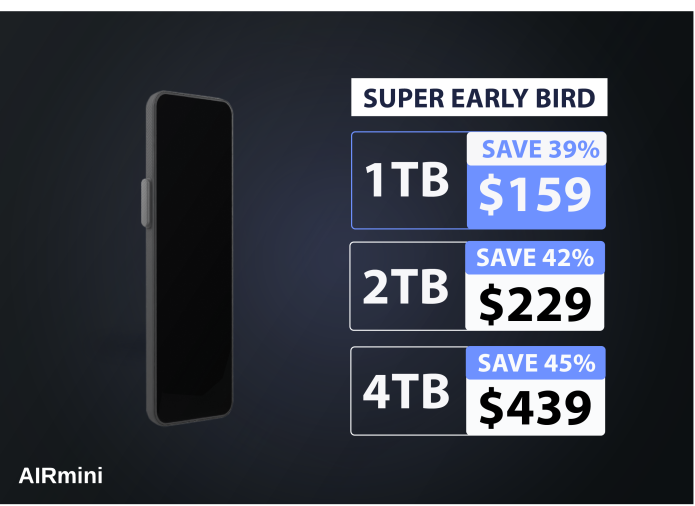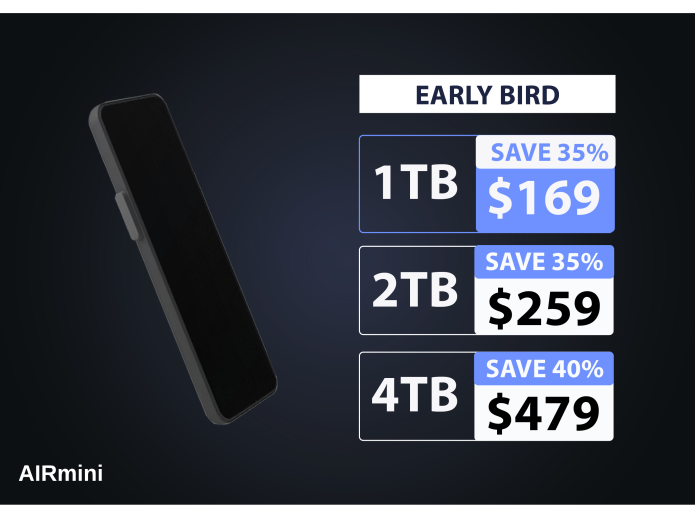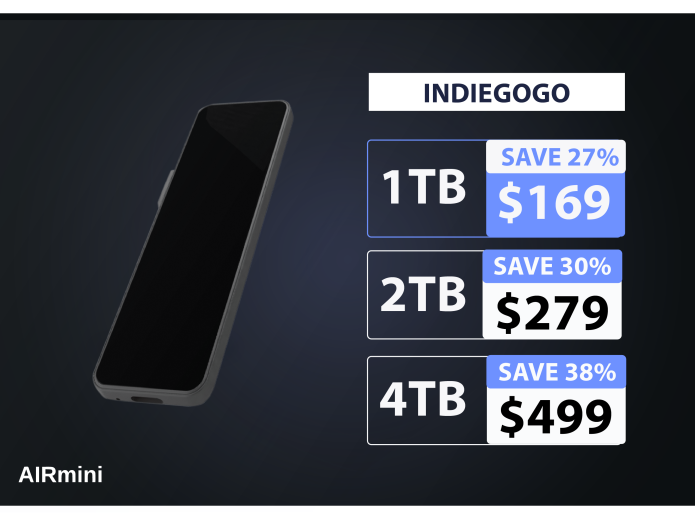 Use day or night to become more focused, more productive, and more relaxed.
No More Tangled Cords | 165W Powerful Suction | Featuring 3D Pool Map Planning & Navigation System | 5 Cleaning Modes
Search for awesome projects
You may also be interested in
The most versatile laser measure that integrates 9 materials stud finder, thermal imager, cross laser level and much more
One Device, Infinite Dreams
LiDAR SLAM Navigation | No Perimeter Wire | Intelligent Obstacle Avoidance | Multi-zone Management | Intelligent Path Planning
You may also be interested in
The most versatile laser measure that integrates 9 materials stud finder, thermal imager, cross laser level and much more
One Device, Infinite Dreams
LiDAR SLAM Navigation | No Perimeter Wire | Intelligent Obstacle Avoidance | Multi-zone Management | Intelligent Path Planning