Snorble: Imagine A Better Bedtime.
Develop a better bedtime routine for your child in an engaging way with the support of Snorble.
Pledge Here
IMAGINE A BETTER BEDTIME
Snorbles. Flutterflies. The Rainbow River. These are all part of the imaginary land of Lullaboo we've created to address a serious issue: developing healthy, consistent, customized bedtime routines for children.
If you've ever found it difficult to get your child calmed down and relaxed by bedtime, we understand. What about getting them to sleep in their own bed instead of yours? Check. Brushing their teeth? Putting their pajamas on? Check, and check. We get it. Our founder, Mike Rizkalla, created Snorble because he faced these same issues with his own kids.

THE INSPIRATION FOR SNORBLE
Before there was a land called Lullaboo, with all its magic and cute critters, there was the Rizkalla family: Mike, his wife, Dina, and their children, Max and Emily. And they faced the same challenges so many families do, establishing a consistent and healthy bedtime routine. After googling "How to get a toddler to sleep" and receiving 198 million results, Mike discovered there were several sleep aids and trainers on the market.
But to his dismay, none offered the holistic approach to bedtime he was looking for. Convinced his own son was (in Mike's own words) "an adorable descendant of Dracula," and recognizing necessity is the mother of invention, Mike invented Snorble.
THE EXPERIENCE
For children: More than just another sleep trainer, Snorble is an engagingly sweet, interactive character who even learns your child's name. Kids love hugging, playing with, and talking to Snorble throughout the day, and they look forward to the bedtime experience Snorble creates at night.
On the journey to falling asleep, Snorble's magical lights, sounds, and other features generate a soothing, enchanting environment that helps keep your child comfortably in bed. And if your little one wakes up, Snorble helps them self-soothe with bedtime stories, breathing exercises, and more. In the morning, Snorble can even gently wake your child and encourage them to get ready for their day.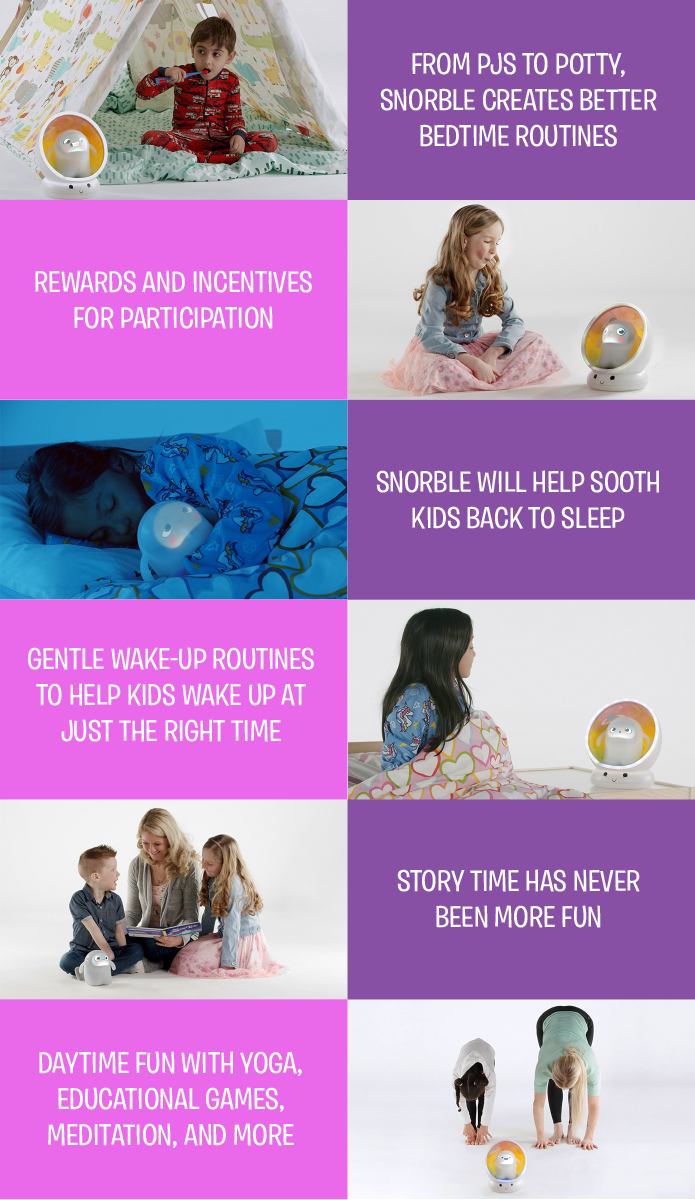 For parents: By gamifying the bedtime experience, Snorble keeps your child focused on each task at hand, and encourages healthy, consistent habits that give your family more quality time. Our mobile app presents suggestions and advice from experts in child development, neuropsychology, and more to address your child's needs, based on age and other factors. Of course, you are the best judge of what your family needs, so you can customize everything to control how and when Snorble engages with your child.
In one customizable device, Snorble addresses multiple issues, applying best practices and advice from academics and professionals, which is something missing in the market today. Most importantly, the experience Snorble provides supports your child's development in an engaging way, which you control, and your child is at the center of.
FUN FASHION JUST FOR FUN
Of course, Snorble also features lots of fun things just for the sake of being fun, and our adorable outfits are a great example of that. We've got a number of them in the works, but right now you can choose between a panda or unicorn costume to give your Snorble a new look. Better yet, thanks to a little Lullaboo magic, Snorble's face changes whenever an outfit is placed on them! So, order one with your Snorble and watch your child's face as the magic happens!
A LITTLE MORE ABOUT LULLABOO
Part of the reason Snorble is so engaging for parents and children is that we've carefully balanced Snorble's capabilities with just the right amount of magic, love, and wonderment. We understand you're not looking for a smart toy or surrogate to occupy your children's time. So, while Snorble is incredibly advanced with amazing built-in technology, what really makes it special is Snorble's character and the captivating land of Lullaboo.

Snorble brings that world to life with your child  because their dreams are the blueprint for what happens in Lullaboo. While Snorble's love helps children sleep and dream, Lullaboo's magic grows.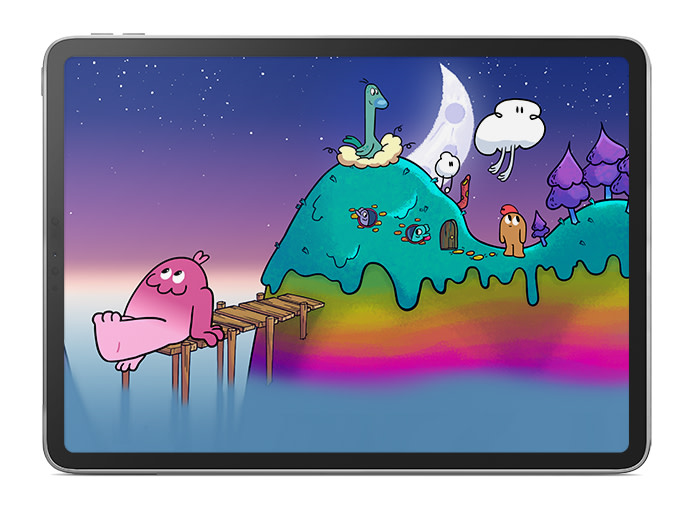 To further that magic and ensure Snorble continues to amaze your child, we're writing original stories involving all the characters in Lullaboo and the help of a former Walt Disney Imagineer, which Snorble will be able to share, encouraging your child to sleep and dream of the land Snorble calls home.
THE TEAM BEHIND SNORBLE
A former Walt Disney Imagineer is just one member of our amazing team. To bring Snorble to life, Mike assembled a world-class group of people. Many of our members have extensive backgrounds in education (via publishing and schools), kid's entertainment, children's health and wellness, and consumer products. We've worked on animated shows, including My Little Pony and Care Bears, and we've helped develop the SNOO. Collectively, we have participated in developing household items people use or are entertained by every day, and we have decades of experience in every field required to do it again. Along with this, many of us are parents, which means Snorble's development is driven by families like yours. We're motivated and committed to inspire the inner child in all of us by creating products that capture the imaginations of our children, with a purpose – a better life.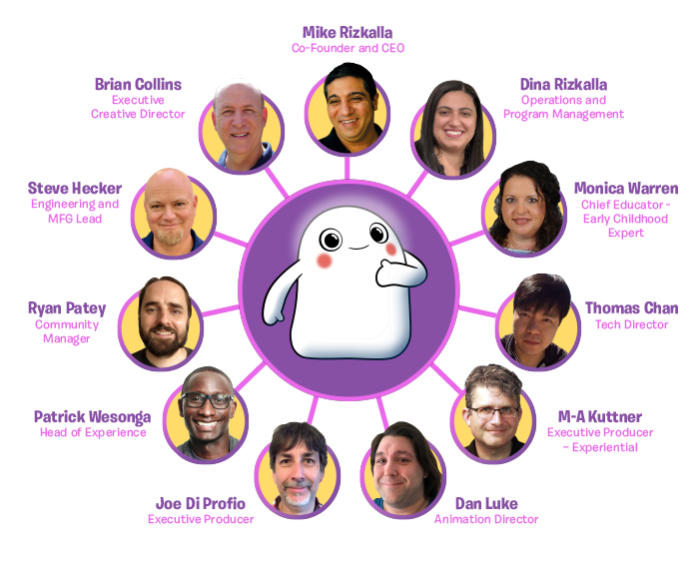 NEXT STEPS
Upon the successful completion of our Indiegogo, we will continue fine-tuning Snorble for an October release. We will be testing, reviewing, and improving Snorble, based on suggestions from our team, parents, experts, and you. Prototypes of Snorble are already developed, and we're in further development phases prior to production.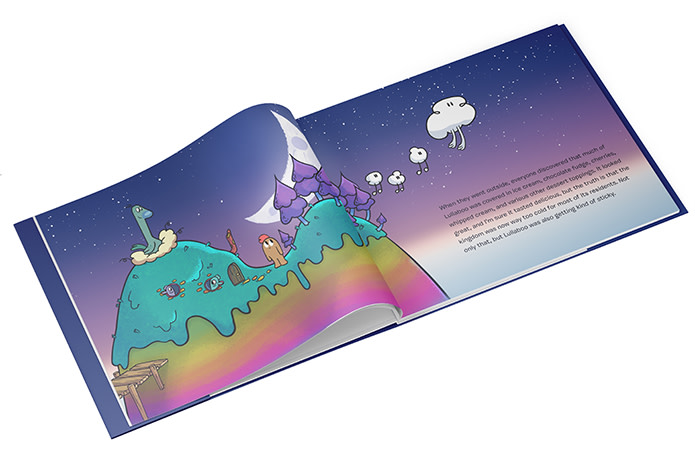 Beyond our initial launch of Snorble in October, we have exciting plans for further down the road. From clothing lines and books, to smart toothbrushes and accessories. Maybe one day there will even be a children's morning program starring our own lovable Snorble. And we intend to keep surprising you with more wonderful things from the magical land of Lullaboo!
For now, we're incredibly excited to be offering Snorble to families through Indiegogo, and we hope you'll choose to bring one home from Lullaboo to your family.
Sincerely,
Team Snorble
FURTHER INFORMATION
RISKS AND CHALLENGES
With any manufacturing project, there are risks. In the current pandemic, delays with factories, shipping, etc. are a worldwide reality. However, our team is well-versed in production and meeting timelines, and we've successfully brought many products to market. We're adept at working remotely, which we have done successfully for years.
Outside of production, we have taken many steps to ensure the technical aspects of Snorble are achieved on schedule. We are confident we can deliver a product that performs as promised.
If our Indiegogo effort is overfunded, we may have to adjust our shipping schedule to meet the higher demand. In that case, we will honestly address it with you. We promise to be honest with any issues that may arise, and will update our backers regularly so you know what progress Snorble makes and the obstacles we face.
TOUGH ENOUGH FOR KIDS
As parents, we know that kids can put products through their paces! With that in mind, Snorble will meet all applicable safety requirements for toys, as well as for electronic equipment, as required by ASTM test standards. This will ensure that, under typical conditions, our product is always safe and reliable. But rest assured, we won't stop there. To verify that all our products are as durable as possible, we will have an additional process where we try to anticipate all the strange things that your kids will do to Snorble, including normal dropping and shaking and other acts of mayhem (within reason). If Snorble breaks during this testing, we will improve the design to be even more resilient (however the Snorble warranty will understandably be voided, if Snorble is subjected to any form of abuse).
ENVIRONMENTAL COMMITMENTS
We have taken extensive measures to ensure that both Snorble's manufacture and the product itself have minimal impact on the environment. Here are just some of the steps we are taking: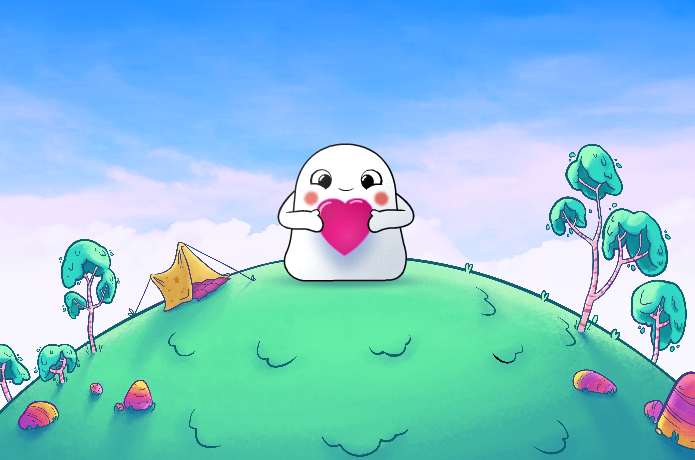 Long-Lasting Design
We will implement special tools and fastening techniques to allow us to replace old parts with new ones without damaging the product. Efforts such as this allow us to return the product to secondary markets as a refurbished item, which gives Snorble a new lease on life, and keeps them out of landfills. I also means Snorble can support more families over more years.
Reusability and Recyclability
We have various protocols and standards to ensure Snorble is both easily reused and recycled when necessary. For starters, we specify and use materials that feature high post-consumer content. Along with our efforts to extend Snorble's lifespan, we have designed our packaging to double as its own useful toy, so even it doesn't go straight into the trash.
When Snorble's usability is diminished, our efforts to use materials within the same chemical family will help to make recycling Snorble's parts easier.
Finally, we will follow the Waste Electrical and Electronic Equipment (WEEE) directive.
Sustainable Materials
Regarding chemicals used in production, we require every supplier we work with to have a fully featured, comprehensive chemical test lab. This will confirm that there are no unexpected or harmful chemicals in any of the materials we use to build Snorble. We will hold our materials' suppliers to the highest standards, and only purchase materials that can be chemically verified as pure with no undesired additives.
We will follow and/or exceed all Restriction of Hazardous Substances Directive (RoHS) regulations, so no harmful substances are used in the assembly of our products.
Environmentally Friendly Factories
All our manufacturing facilities will be audited before and during production, to be sure all environmental rules are followed. If we find a supplier has failed to meet its pollution control obligations, we will use our influence to bring the supplier into compliance or locate a different supplier.
75% Layout | Interchangeable Materials | Hot-Swappable | Backlit RGB | Wired & Wireless | For Mac & PC
Revolutionize Air Comfort with Our Energy-Efficient Cooling and Heating System.
Search for awesome projects
You may also be interested in
  Foldable Lander by Yunonglive - Is this Origami inspired set as special as it sounds? So long story short, a team of creators has emailed us a while ago asking us to review their folding chair and table/ottoman set. At the first glance, it was a pretty...
3D Wooden World Map with Upgraded updates: Art collection, Star luminescence effect, magnetic feature and new LED backlight!
360° Flexible Rotation | Wireless Charging | Smart Adsorption Suction Cup | Adjustable Heights And Angels | Foldable And Portable
You may also be interested in
  Foldable Lander by Yunonglive - Is this Origami inspired set as special as it sounds? So long story short, a team of creators has emailed us a while ago asking us to review their folding chair and table/ottoman set. At the first glance, it was a pretty...
3D Wooden World Map with Upgraded updates: Art collection, Star luminescence effect, magnetic feature and new LED backlight!
360° Flexible Rotation | Wireless Charging | Smart Adsorption Suction Cup | Adjustable Heights And Angels | Foldable And Portable