ROIDMI A100 Hair Dryer: Compact, Light & Powerful
Compact & Lightweight Design|64m/s Strong Airflow|104,000 RPM High-speed Motor|Negative Ion Tech
Pledge Here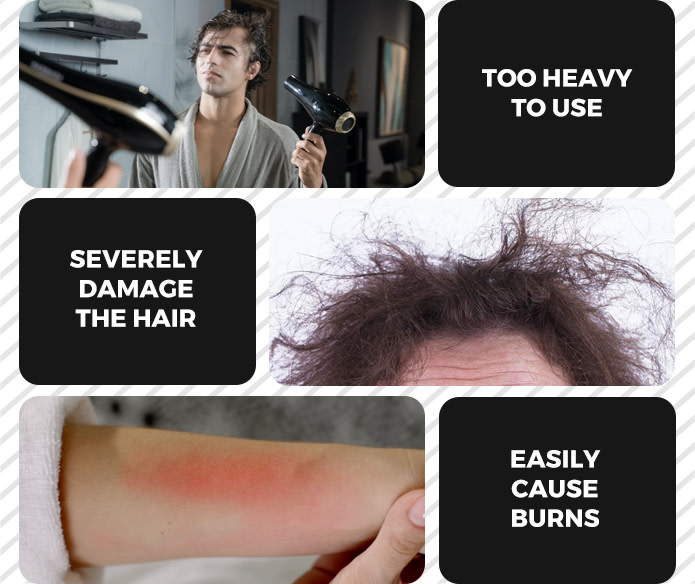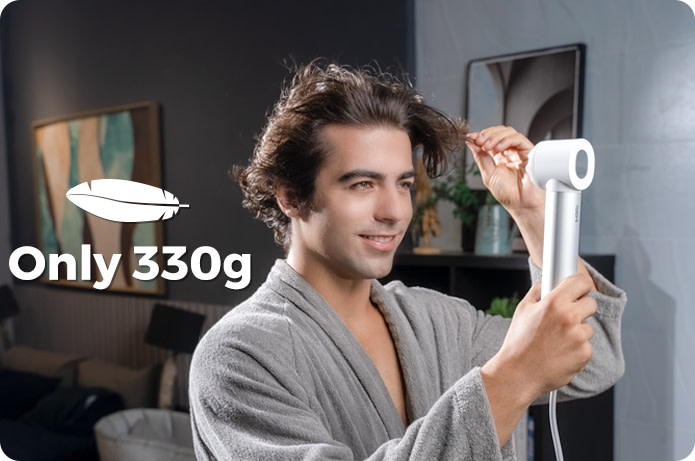 Lightweight ergonomic design with a bodyweight of only 330g, ROIDMI A100 is light and easy to lift. Your hand won't easily get tired or sore, even after holding it for a long time.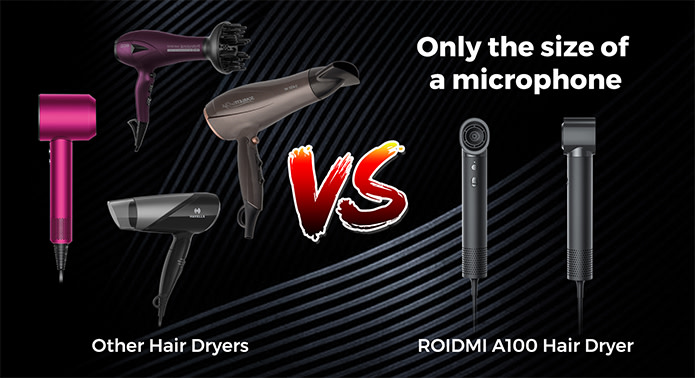 Come with a PU Leather travel storage bag, take the ROIDMI A100 everywhere.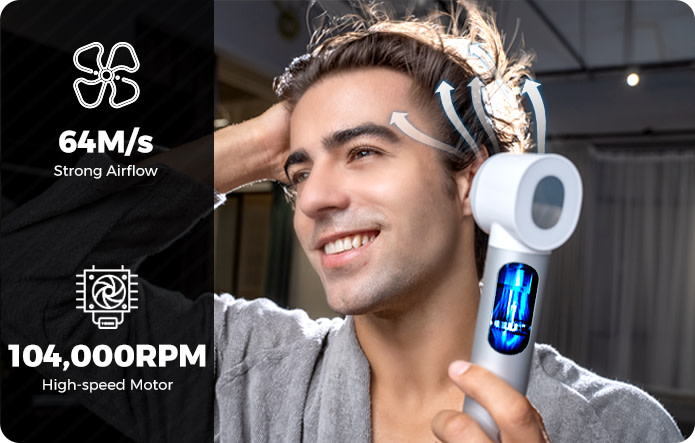 With the new generator digital motor technology at its core, ROIDMI A100 spins up to 104,000 rpm propelling a steady stream of surging airflow every second to quickly dry your hair.  Up to 64 m/s air speed, the high-speed airflow can reach directly to the hair roots. Enjoy fast drying under a constant temperature and protect your hair from heat damage.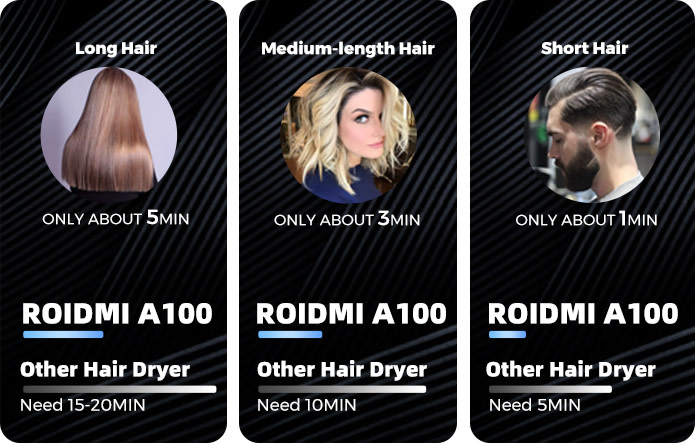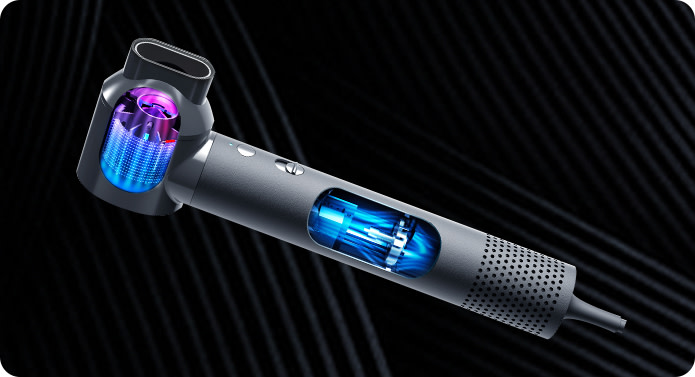 ROIDMI A100 is the most compact hair dryer comparing with other hair dryers today with the same performance. To achieve this, ROIDMI used a small but powerful motor. Shrank the heating element, so it can be encased in the hairdryer head with a size of only 49.7 x 38 x 60 mm.
Wind Power Test: ROIDMI VS Dyson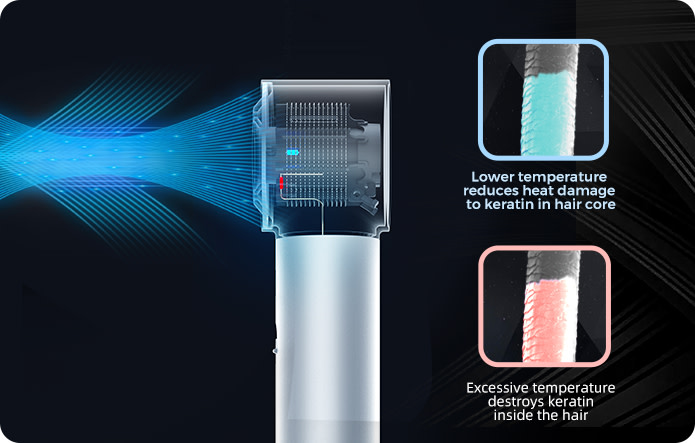 The higher power of a hairdryer doesn't always mean that the drying speed is fast. An only a small amount of power is consumed by the motor and most are consumed by the heating elements. AirTurbo air boosting technology is applied in ROIDMI A100 to boost more powerful airflow to dry your hair fast without resorting to direct heat.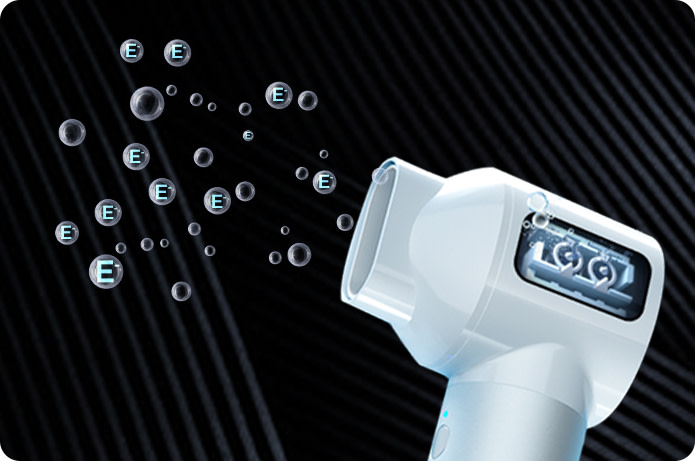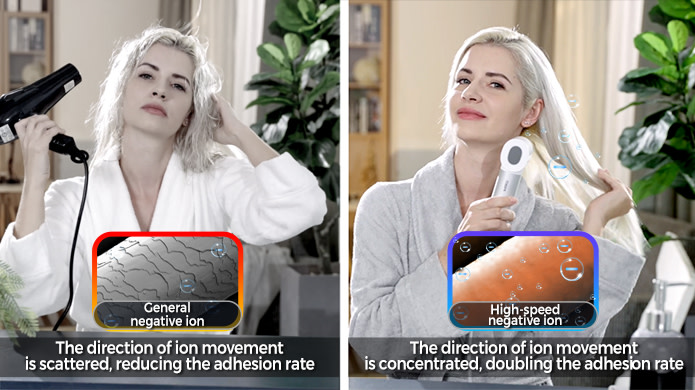 The strong airflow of ROIDMI A100 is combined with Negative ion technology, which will release over 10 million units/cm³ negatively charged ions. The negative ions deeply penetrate into the hair that helps to neutralize the positive charge and fix rough damaged hair. Effectively get rid of static electricity in the hair and tame frizzy hair. Quickly bring away moisture from the hair roots and scalp. The cuticle scales of the hair fully care, so as to make your hair smoother, more volumized, fluffier and sleeker after styling.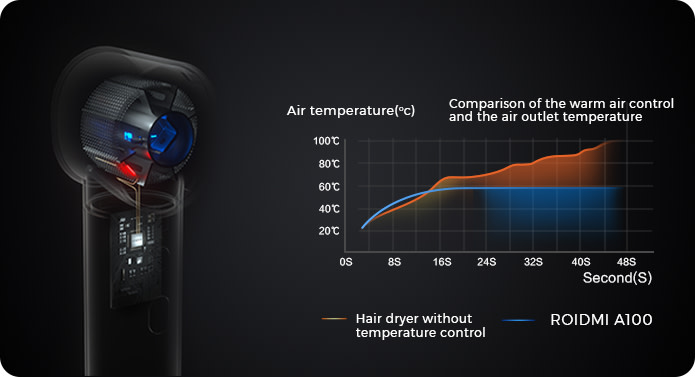 The built-in NTC Smart constant temperature control system measures the change of ambient temperature in the air outlet at a frequency of about 60 times/s, and will automatically adjust the airflow temperature in real-time. This helps to protect hair silk, effectively avoid discomfort caused by high temperature and prevent overheating damage. Giving hair and scalp an extra layer of warmth care. The 2 different speeds of airflow, helping your hair to maintain a soft, smooth and natural shine.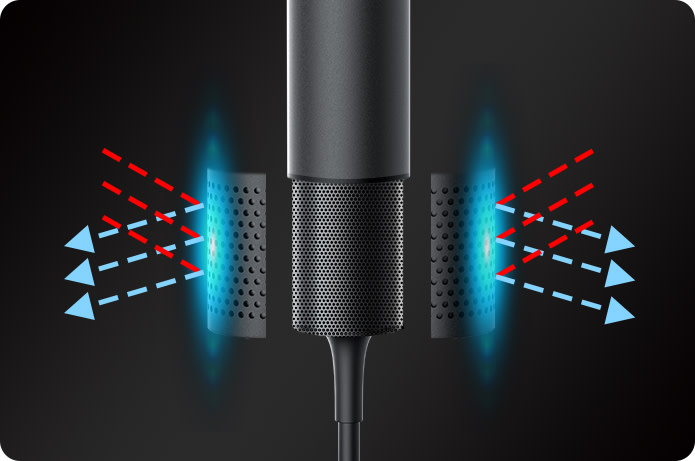 Unlike traditional blow-dryers, which house their air inlet at the back and would easily pull in the hair by accident during the blow-drying process. ROIDMI A100 puts its air inlet grille at the base of the handle and adopts the innovative double-layered filters design to prevent the risk of hair getting sucked and caught by the air inlet.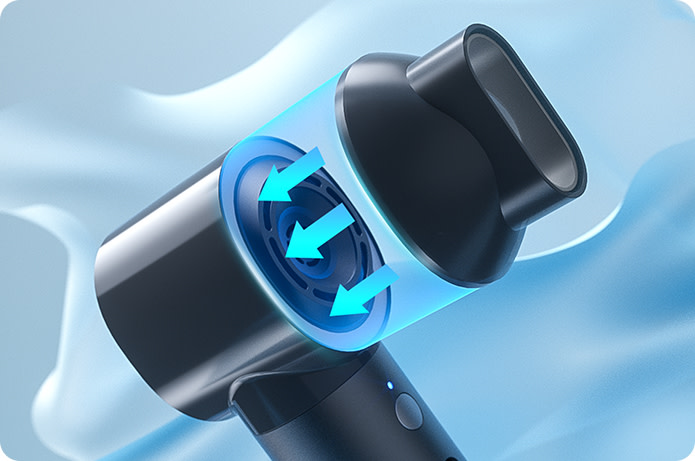 Magnetic nozzle attachments are adopted. Allows you to easily switch between hairstyles and create different looks, regardless of men, women, youths, the elderly, even your pet.  The dryer nozzle attaches to the dryer magnetically so the attachments can be changed really quickly and easily.
It can be used for any hairstyle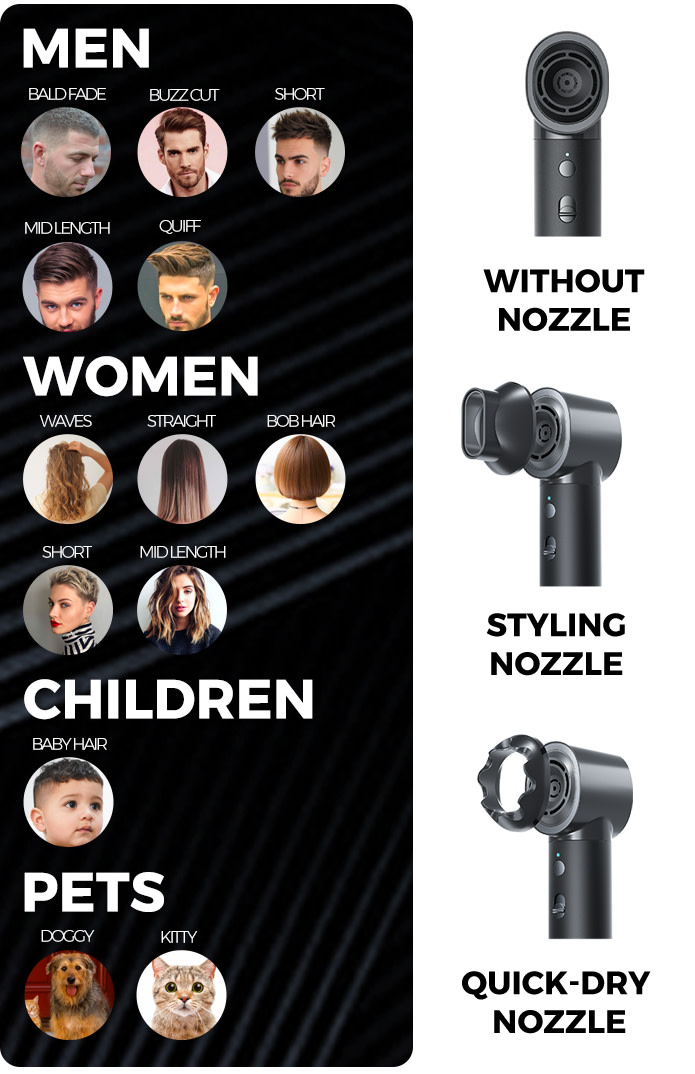 ROIDMI A100 features 3 heat settings (natural/warm/hot), easy to switch between hot and cold air, also has 2 wind speed options (strong/soft), free to switch to meet different needs. The LED lights clearly indicate which temperature settings you're using. The temperature used will be automatically saved and enabled the next time you use it. You can switch freely among different modes, very easy to control and operate. ROIDMI A100 is easily functional for usage and knows you better.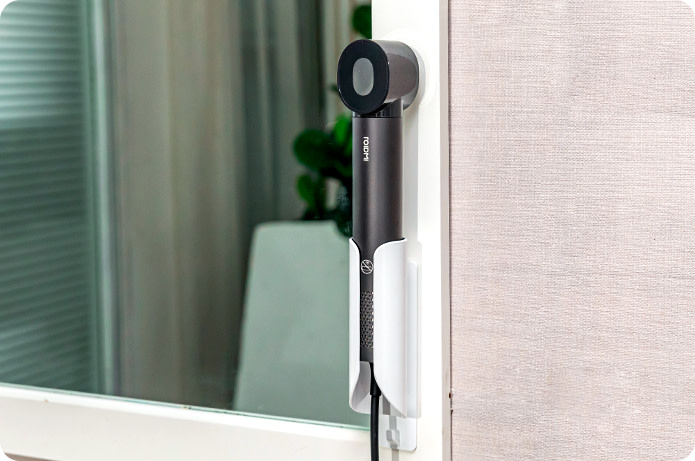 Supporting wall-mounted stand holder, easy access, not afraid of damp.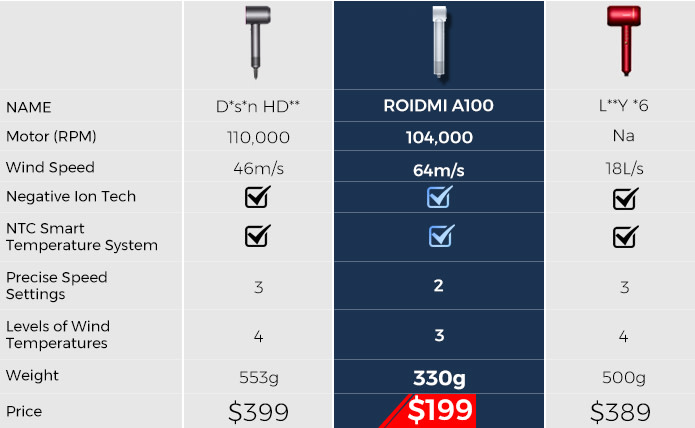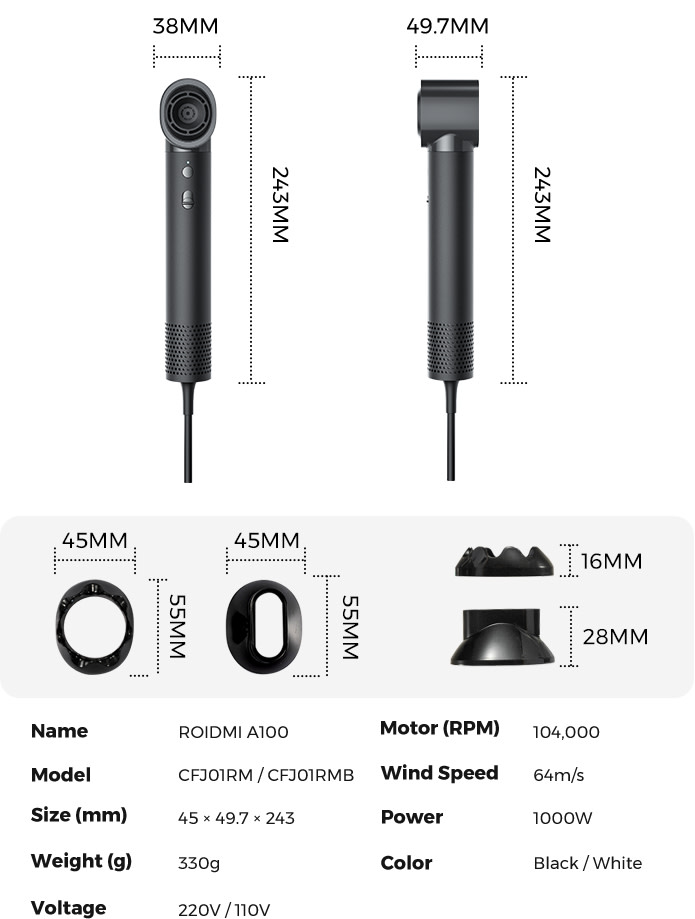 About power plug and voltage:
No worry. We will ship you ROIDMI A100 with the respective voltage and power plug type by country.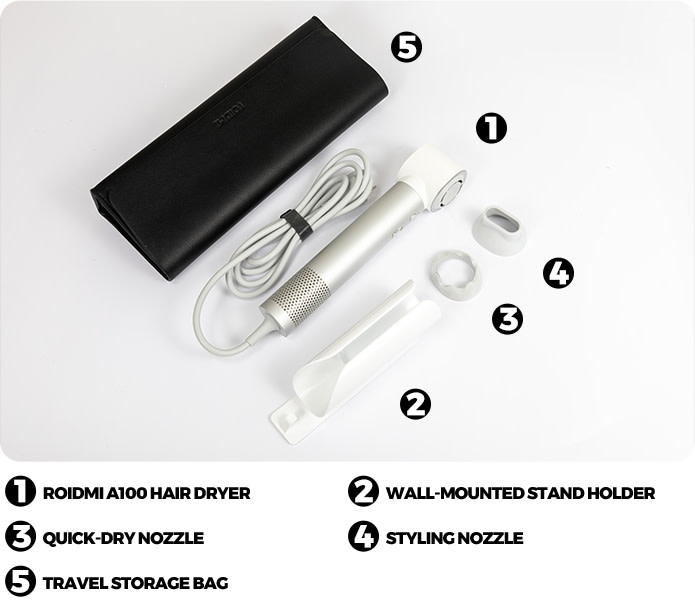 Use day or night to become more focused, more productive, and more relaxed.
No More Tangled Cords | 165W Powerful Suction | Featuring 3D Pool Map Planning & Navigation System | 5 Cleaning Modes
Search for awesome projects
You may also be interested in
The most versatile laser measure that integrates 9 materials stud finder, thermal imager, cross laser level and much more
One Device, Infinite Dreams
LiDAR SLAM Navigation | No Perimeter Wire | Intelligent Obstacle Avoidance | Multi-zone Management | Intelligent Path Planning
You may also be interested in
The most versatile laser measure that integrates 9 materials stud finder, thermal imager, cross laser level and much more
One Device, Infinite Dreams
LiDAR SLAM Navigation | No Perimeter Wire | Intelligent Obstacle Avoidance | Multi-zone Management | Intelligent Path Planning