Rapid SSD-Interchangeable High-Speed Portable SSD
High Speed | Storage up to 2 TB | Compatibility | Lightweight | Secure | Durable
Pledge Here

Rapid might not be the first compact SSD you buy, but it will be the last you need!
Sizing no bigger than a USB Flash Drive, Rapid is a compact SSD storage drive that boosts an impressive 2TB maximum storage. It has no battery and requires no external power. All you need is to plug it into the device and it will immediately upload and download files. Certified for iOS File Manager and WTG, Rapid can also backup mobile devices or act as a bootable drive for MacBook. It is so versatile that you only need one for all your tasks!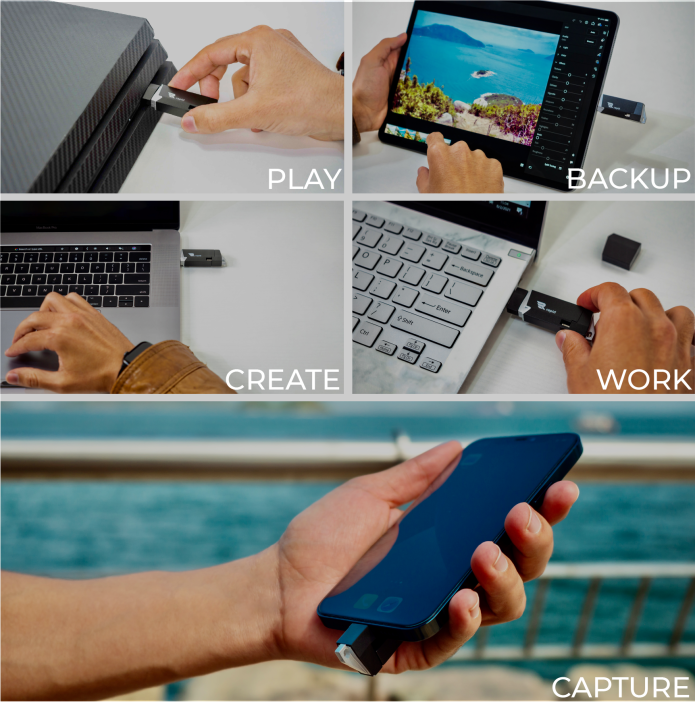 From businessmen to photographers. Rapid SSD is for everyone. What's important is that your Rapid SSD meets your storage needs.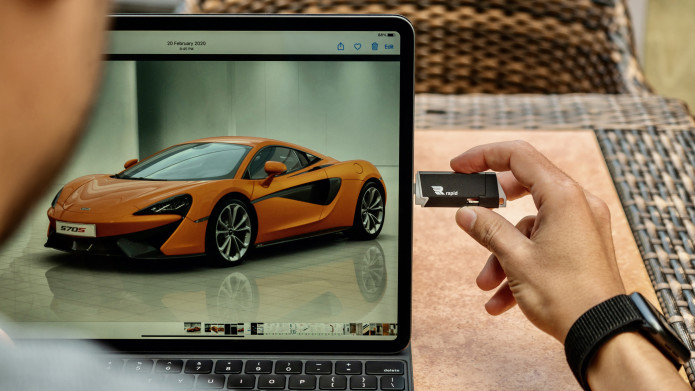 Rapid has a capacity of 2TB. We offer more capacity than others so it can stay relevant for years to come, even with large files in the future!
Remember buying an SD card for your camera back in the day? When 16GB card was the norm, cost $20 each and a little box was included so that you can keep extra cards secured. Now the 2TB Rapid has the capacity of 125 cards and files are getting bigger. We know that every backer wants something that remains relevant for years, so Rapid offers more capacity, enough to back up your entire computer, movie collection, and more!

Comparable to the size of a USB thumb drive, Rapid SSD is a solid-state hard drive with up to 550 MB/s transfer speed, which is 4X faster than your typical external hard disk. 
It takes only 37 seconds to transfer a 20GB video to your Rapid SSD, which is 20x faster than your typical SD card.
Due to its high read and write speeds, you can edit all your creative files, play games, and watch 4K movies directly from Rapid SSD!
We have picked the best hardware for Rapid We has a top upload speed of 550 MB/s and a download of 570 MB/s. This matches the best offerings from major brands, enough to move all your data within minutes.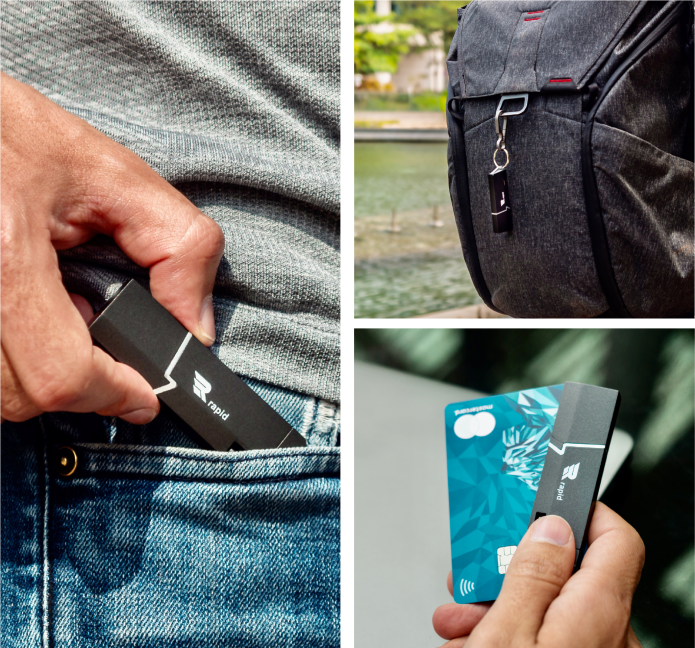 Are you tired of carrying your enormous hard drive around? 
Rapid has the connectors to connect most devices. With our special design, both Android and iOS devices are plug-and-play! The lightweight also means you can bring it with you all the time!

The connector on Rapid can connect to Apple Lightning, USB-C, and USB-A without attachment. It can also access File Manager of iOS and Windows to Go, allowing you to boot Windows on a Mac computer.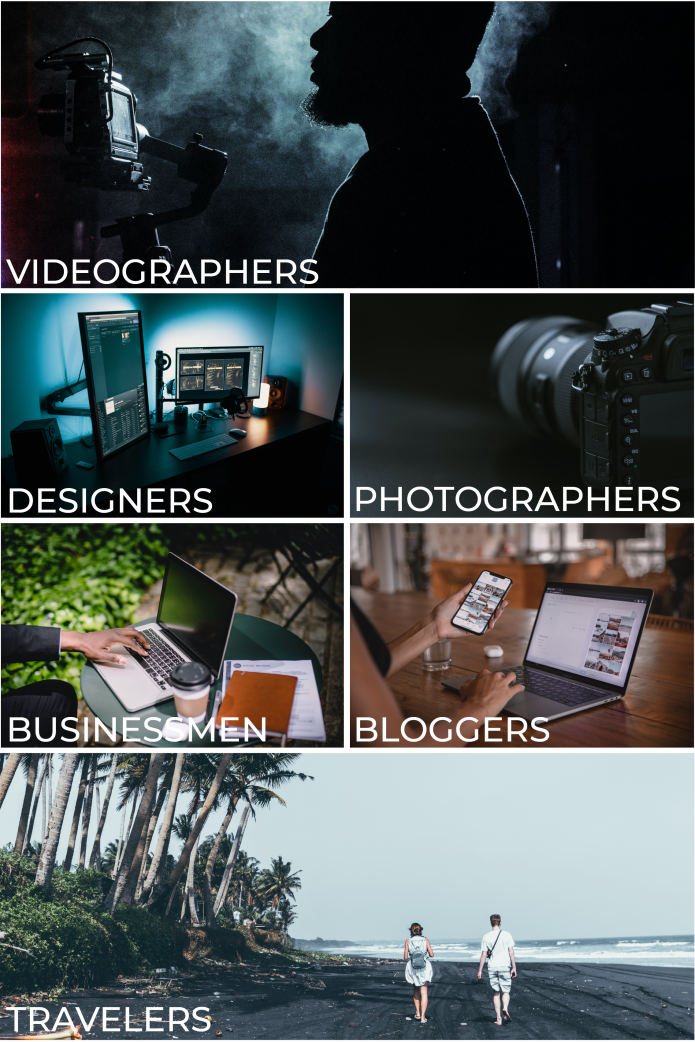 Rapid is designed with universal compatibility in mind. The connector can plug into Apple Lightning, USB Type-C, and regular USB without any attachment. Following the strict guidelines from Apple, our device is certified to work with the File Manager of iOS such that all iOS devices and move and modify files directly. Additionally, Rapid can work as a bootable drive as it supports Windows to Go, allowing you to use Windows on Mac computers.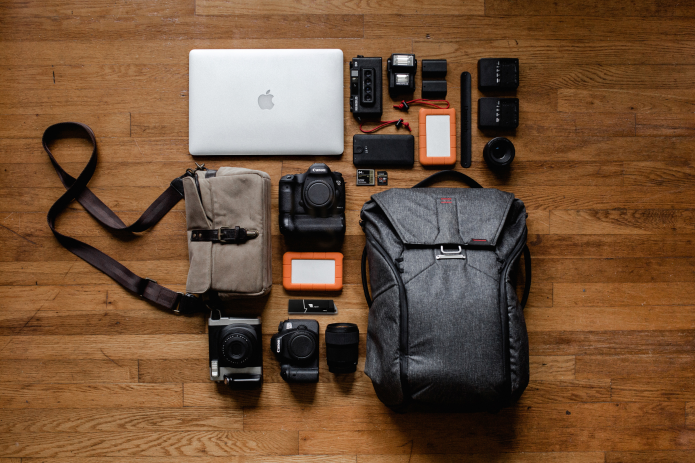 It is needless to say that Rapid SSD can easily satisfy the needs of travelers, digital nomads with this pocket-sized SSD that can store up to 2 TB of storage. Not to mention, it is very durable with its high-speed transfer. 
Whether you need more space on your iPhone, iPad, or Android device, there are a bunch of simple, inexpensive accessories that can help you do just that.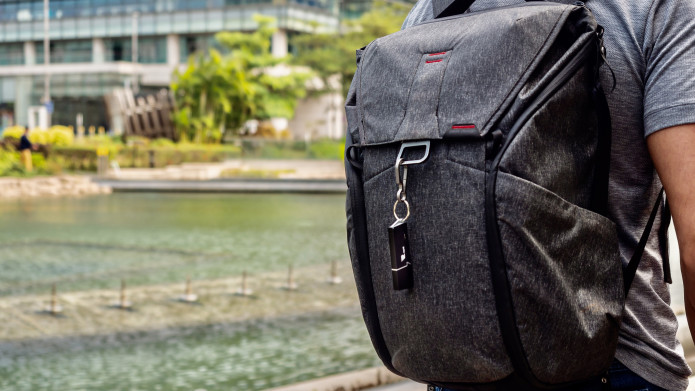 Durability is very essential when it comes to a portable hard drive so you can bring it everywhere with you. It is 100% protected against solid objects such as dust and sand; it's also made with a solid and light material.  
The connector on Rapid can connect to Apple Lightning, USB-C, and USB-A without attachment. It can also access File Manager of iOS and Windows to Go, allowing you to boot Windows on a Mac computer.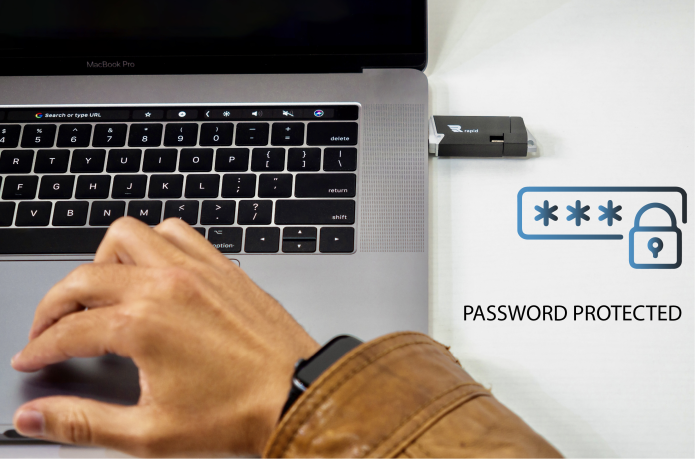 You can make a copy of all your content from a device within minutes with a one-button backup. As it is done directly through Rapid, no security fear like you do with Cloud and wireless drive.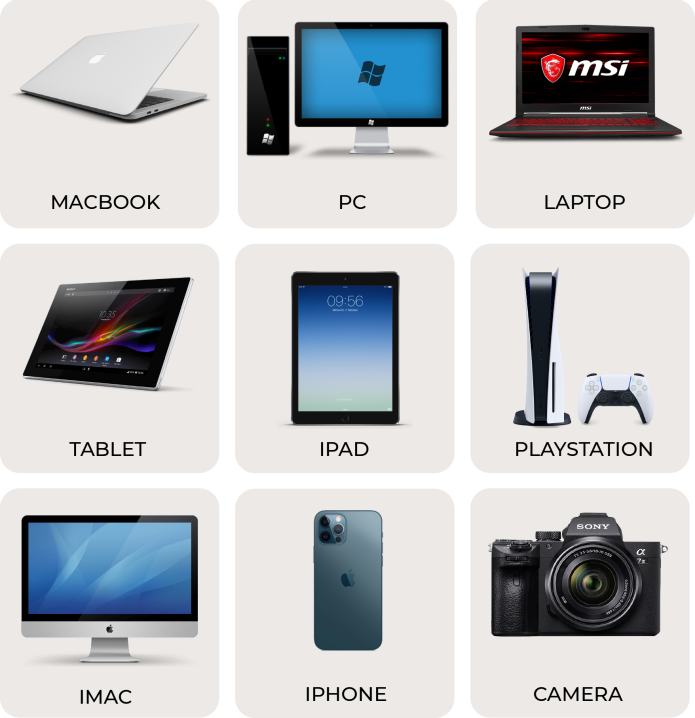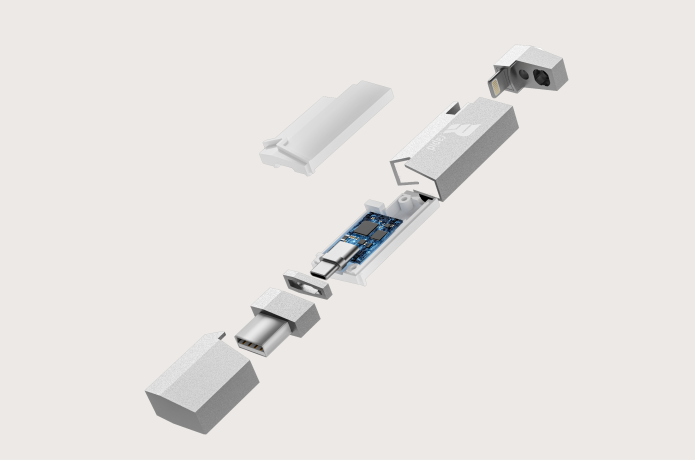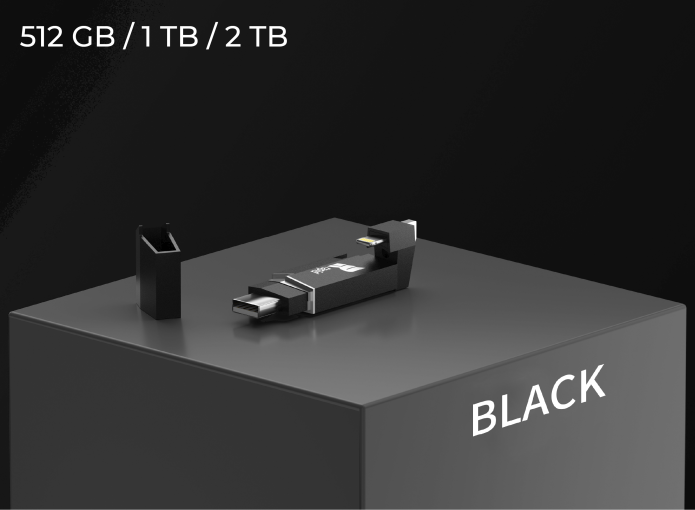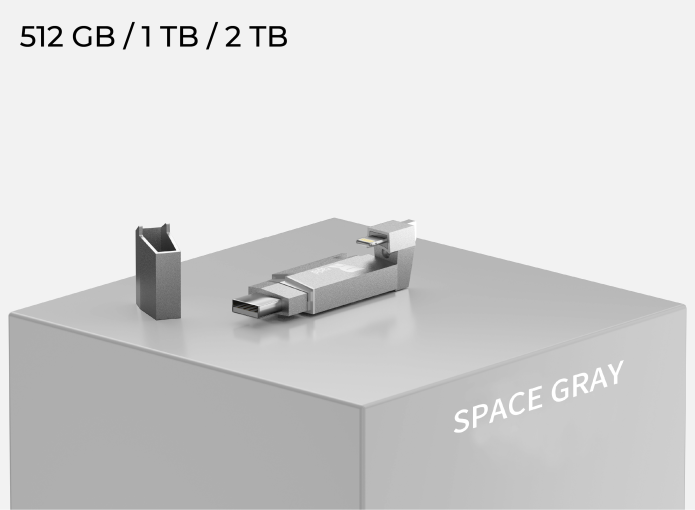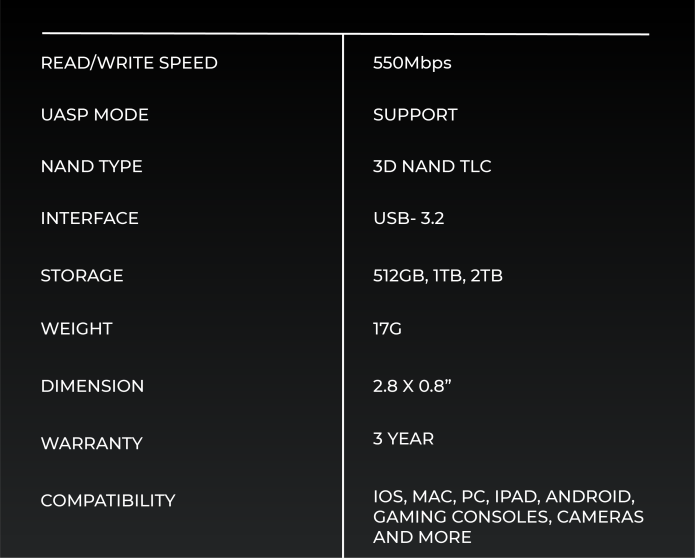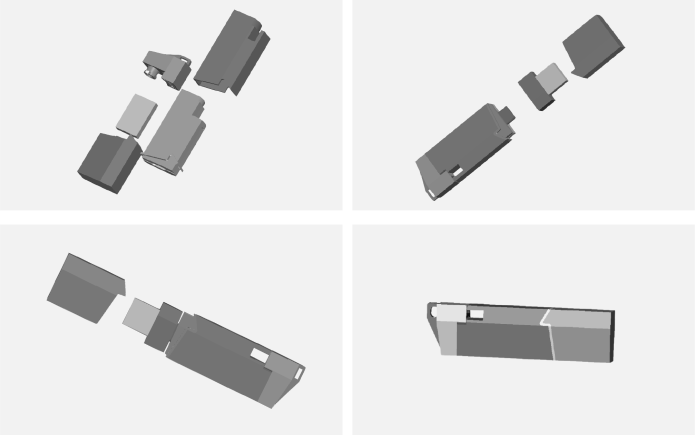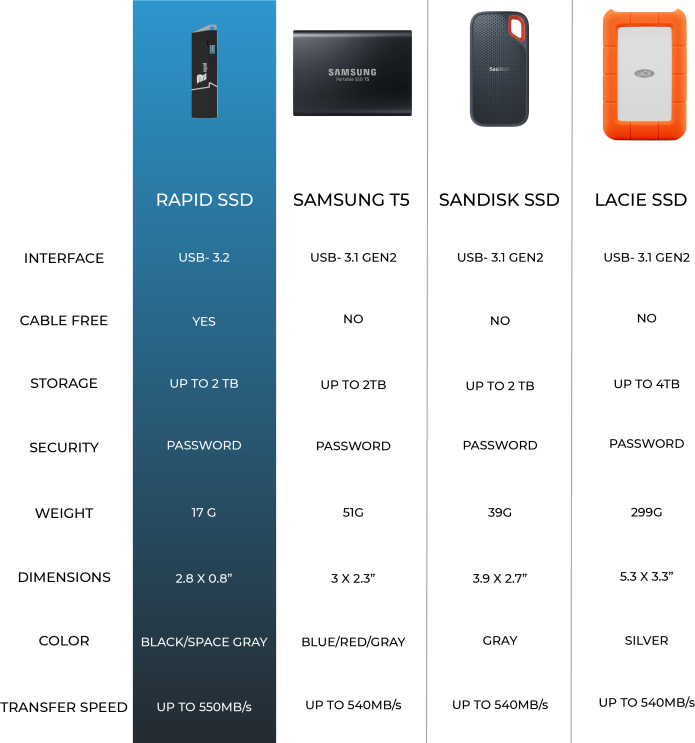 RAPID SSD DATA TRANSFER  DEMO
RAPID SSD SPEED TEST DEMO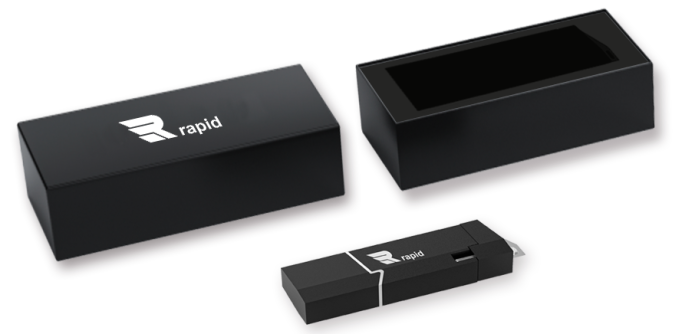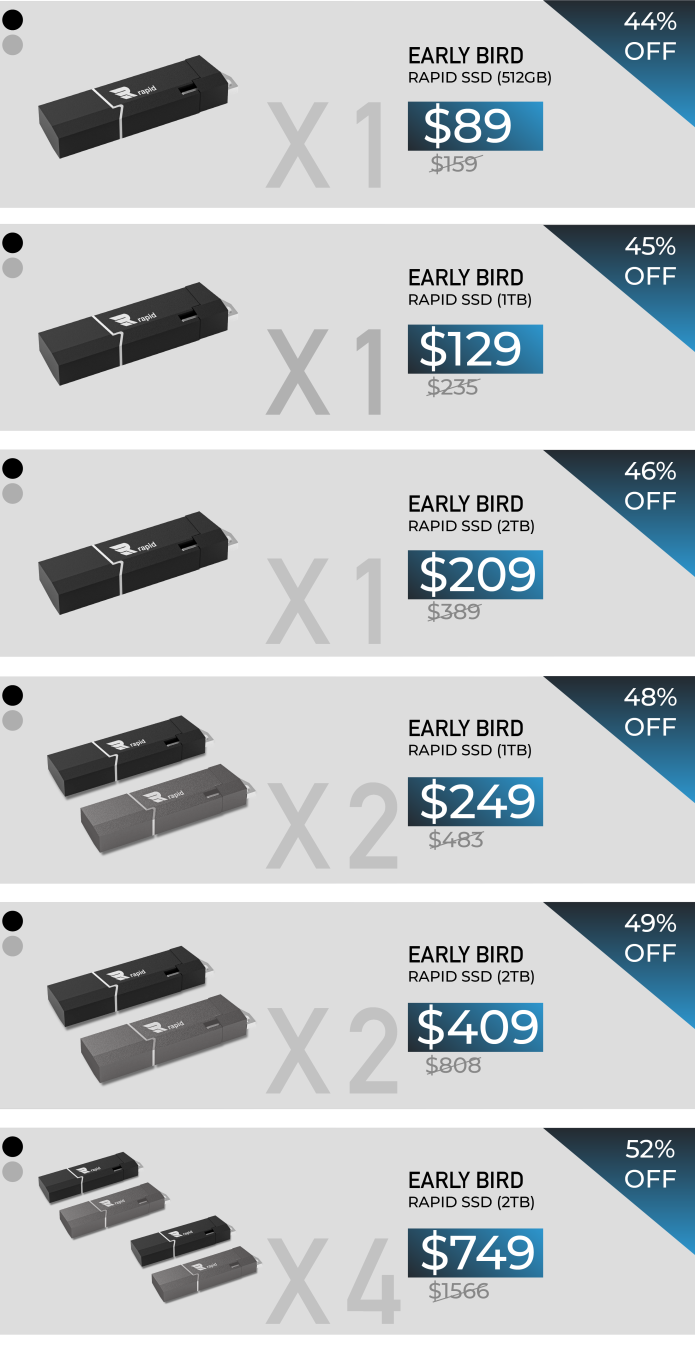 2.39 to 3.87 Feet Adjustable Height | Integrated 17-in-1 Docking | 3 Monitors Output | SSD Enclosure up to 8TB | Wireless Charging
30 seconds tool-free installation. Fits all bike. Intelligent assistance. Sold at an honest price.
Search for awesome projects
You may also be interested in
3 Moods, 3 carrying ways and built-in organization Sling
The smart camera that corrects your movements during your workout sessions
No Perimeter Cable | Multi-zone AI Mapping | 0.1s Obstacle Avoidance | 25-85mm Cutting Height | Mow up to 1800m²| 57% Slope | Smart App
You may also be interested in
3 Moods, 3 carrying ways and built-in organization Sling
The smart camera that corrects your movements during your workout sessions
No Perimeter Cable | Multi-zone AI Mapping | 0.1s Obstacle Avoidance | 25-85mm Cutting Height | Mow up to 1800m²| 57% Slope | Smart App