ECLLPSE - Unbreakable High-Speed Portable SSD
Support iOS File Manager | Up to 550MB/s Read & Write Speed | Organise on-the-go | 2TB Capacity
Pledge Here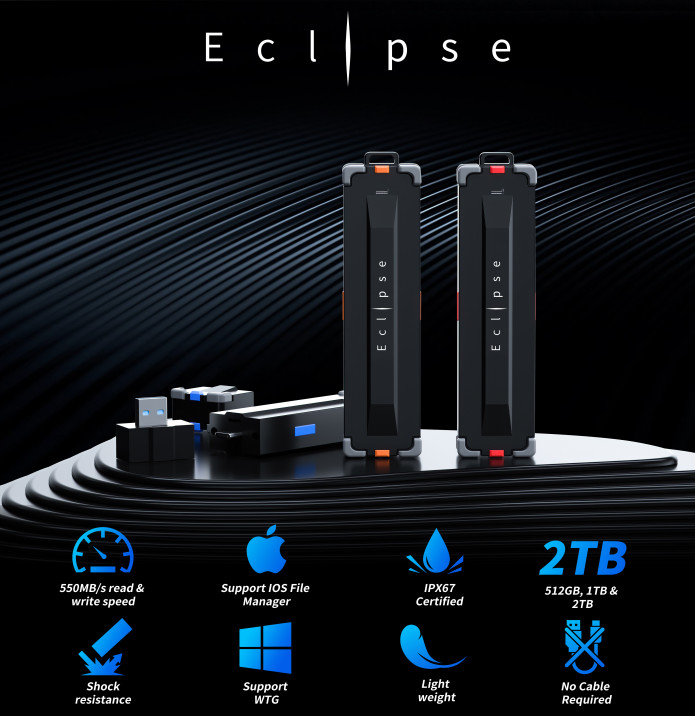 ECLLPSE is a revolutionary portable storage drive designed for cross-device users that enables quick and hassle-free data transfer and data backup on the go.
With up to 2TB of storage, ECLLPSE is the world's first and only portable SSD with OTG File Manager support capabilities for seamless data backup and storage for iPhone, iPad, and other iOS devices(iOS 13 or later) using a lightning connector. ECLLPSE's USB-C supports high-speed data transfer at up to 550MB/s and is compatible with Macs, PCs, Android devices, and digital cameras. With this small, lightweight, shockproof, and waterproof drive, you can now backup your devices anytime, anywhere.

High performance: ECLLPSE's built-in USB 3.1 Gen 2 interface provides read and write speeds of up to 550MB/s, conveniently backing up a large number of multimedia files.
Small and Lightweight:

 

Only 19g and its super tiny dimensions of 3.3′" x 0.8″ x0.5″, ECLLPSE defies conventional dimensions of SSDs. Its portable size allows you  to bring it anywhere and everywhere.
No Cable Require:

 

Included adapters means there's one less thing to carry around.
Durable Design:

 

Protected from dust and capable of withstanding water immersion between 15 cm and 1 meter for 30 minutes.
Multi-device Compatibility:

 

ECLLPSE comes with multiple adapters for every device imaginable, including smartphones, tablet, PC, PS4, Mac, and camera.


From travellers and gamers to businessmen to photographers and designers. ECLLPSE is for everyone. What's important is that your ECLLPSE meets your storage needs.


Comparable to the size of a USB thumb drive, ECLLPSE is a solid-state hard drive with up to 550 MB/s transfer speed, that's 4x faster than your typical external hard disk.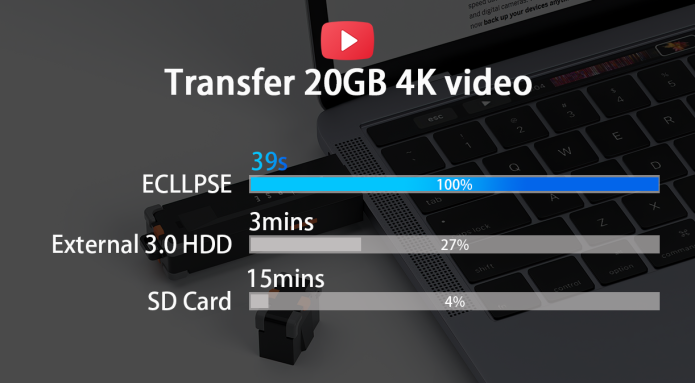 It takes only 39 seconds to transfer a 20GB video to your ECLLPSE, which is 20x faster than your typical SD card.
ECLLPSE takes about 20 seconds to transfer 11GB video 
Due to its high read and write speeds, you can edit all your creative files, play games and watch 4K movies directly from ECLLPSE!

Durability is key when it comes to a portable hard drive you can take everywhere with you. With a rating of IP67, it is 100% protected against solid objects such as dust and sand; it's also been tested to work for at least 30 minutes under up to 1m of water.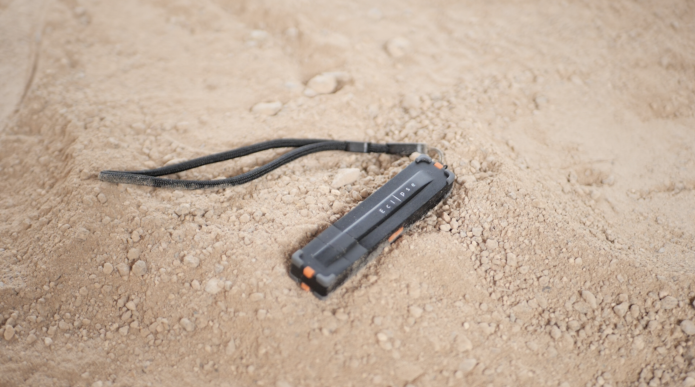 Its durable design and high impact plastic exterior makes ECLLPSE virtually indestructible.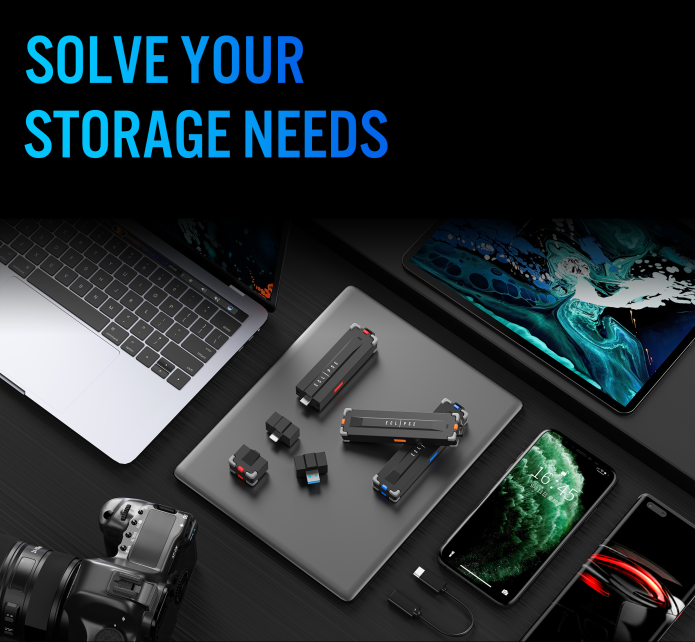 ECLLPSE comes with multiple adapters for every device imaginable. With its lightning adapter, you can connect, backup and transfer data from any iPhone or iPad. The USB-C adapter connects to any PC, Android and digital camera as external storage, macOS Time Machine or Windows To Go.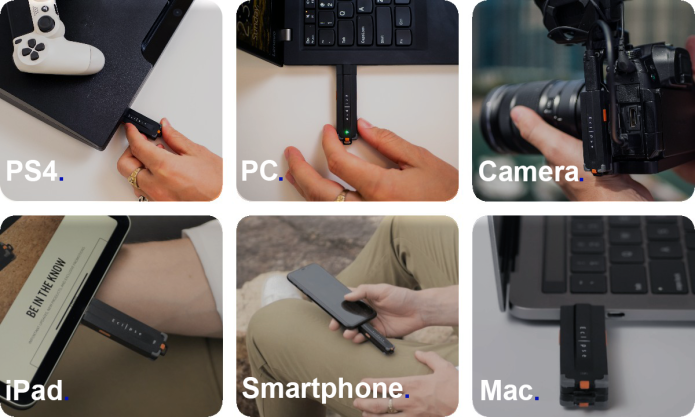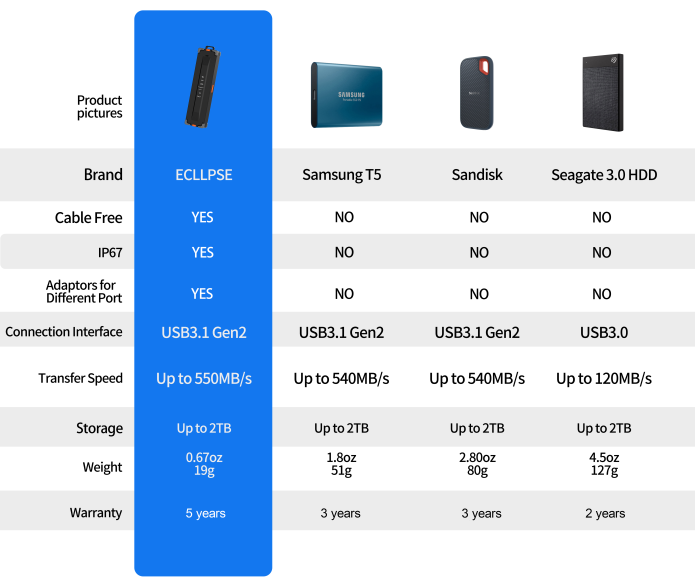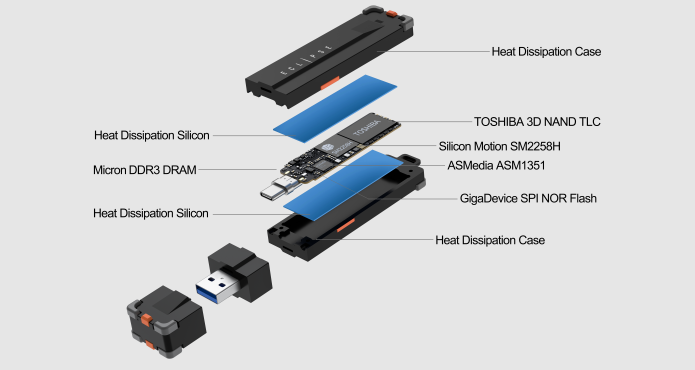 Using intricate craftsmanship and components we have made ECLLPSE extremely small and portable without affecting performance and efficiency. 1TB and 2TB models both use Silicon Motion SM2258H controllers combined with Sandisk / Toshiba BiC 64 bit 3D TLC flash to provide extreme stable performance.
The specially designed silica gel outer shell provides great heat dissipation.
Prototype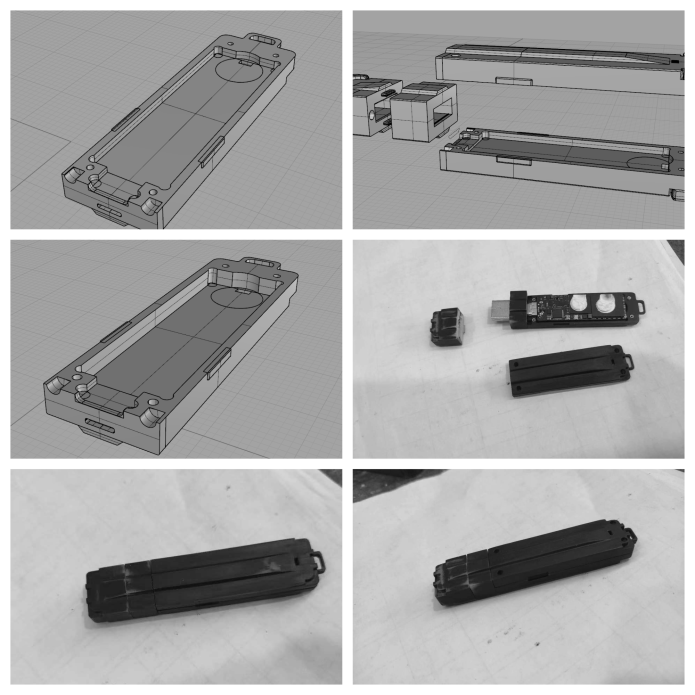 Main Compoents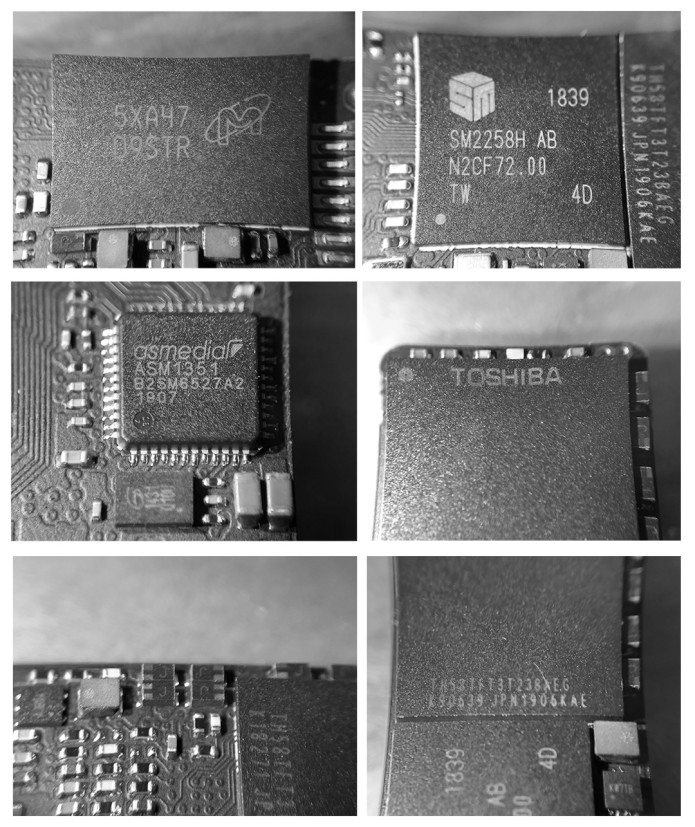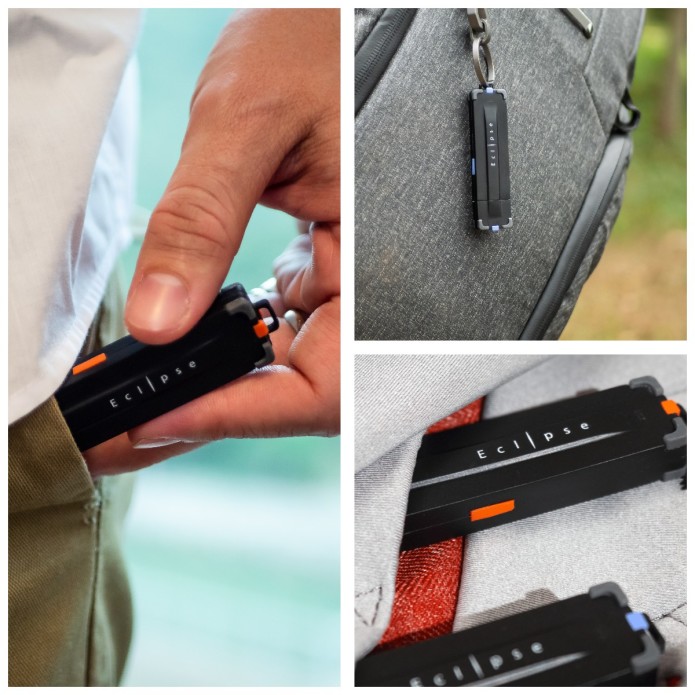 ECLLPSE is a compact, portable, lightweight, and blazing fast external SSD that is designed to work with your Mac and other devices. It arrives in a convenient stick structure that is anything but difficult to haul around. Weighing 19g/0.67oz, it's ideal as portable, everyday item.

iOS 13 allows iPhones and iPads to connect to external hard drives and flash drives like never before. With a drive attached, you'll be able to move files around freely between the drive and your iPhone or iPad.

The reality is, backing up your smartphone or iPad to a hard drive or an SSD is a troublesome task; you'll need an adapter, an additional power source and a laptop.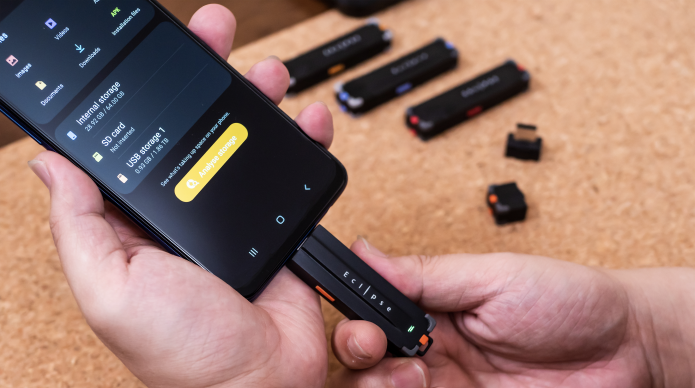 With ECLLPSE, it's simply a matter of plugging it to your smartphone. You can easily backup and transfer files anywhere and anytime.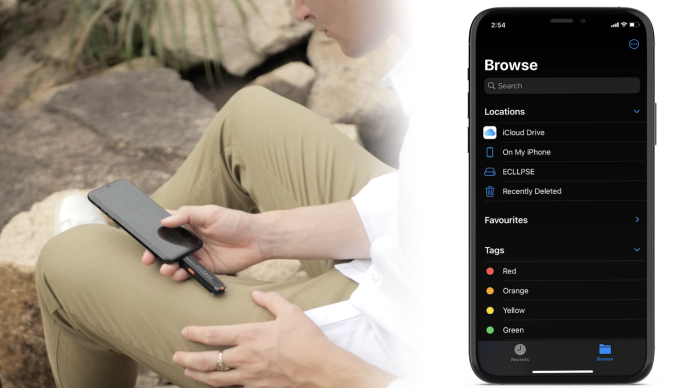 Tiny and lightweight, you can keep your photos, videos and any other files securely handy.

As a bootable drive, you can install Windows on ECLLPSE and take it anywhere you go! It also saves installation space on your laptop, making it extremely flexible.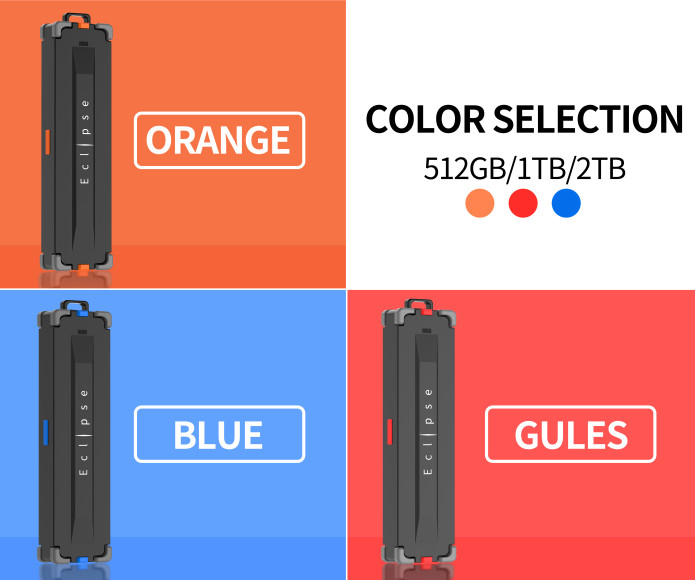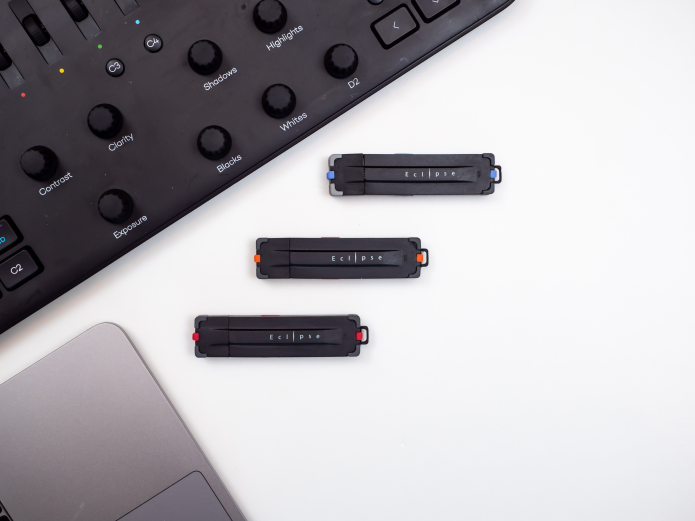 With up to 2TB high efficiency storage, you will have all the space you need for your media, gaming, data and program files, ECLLPSE will effectively and efficiently boost your computing experience.


(Windows License Not Included)

Black Magic speed test
10GB file transfer test
Android phone demo
iPad Pro demo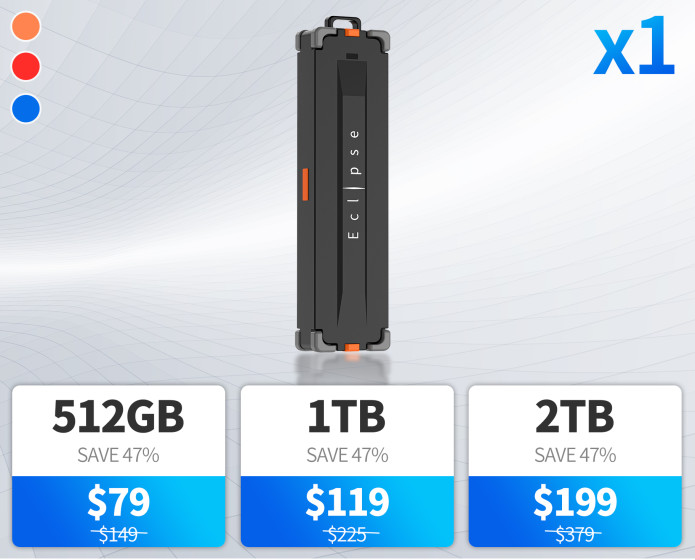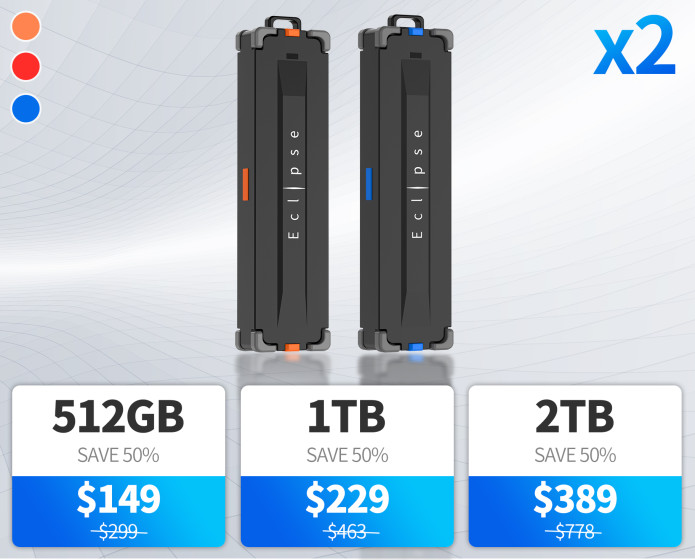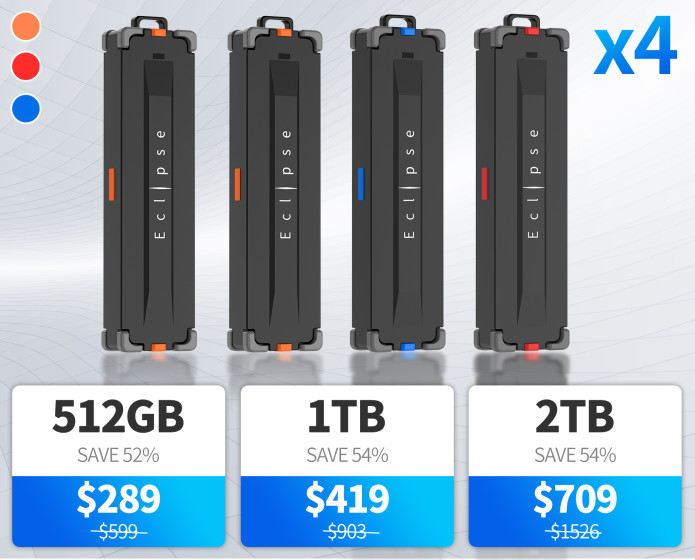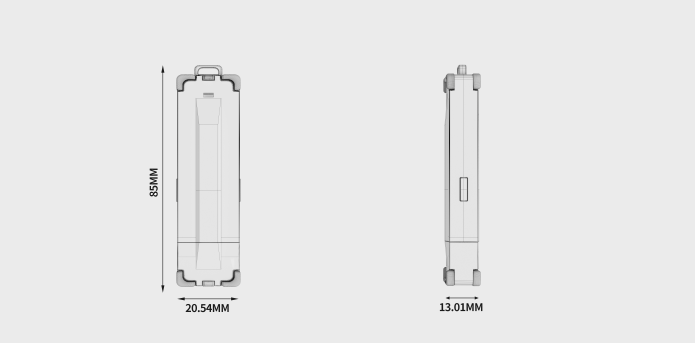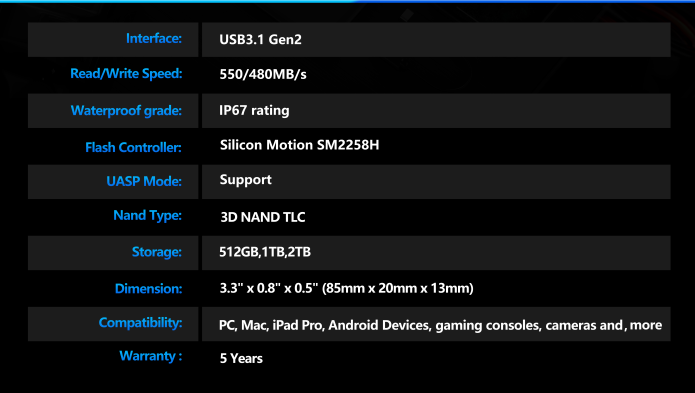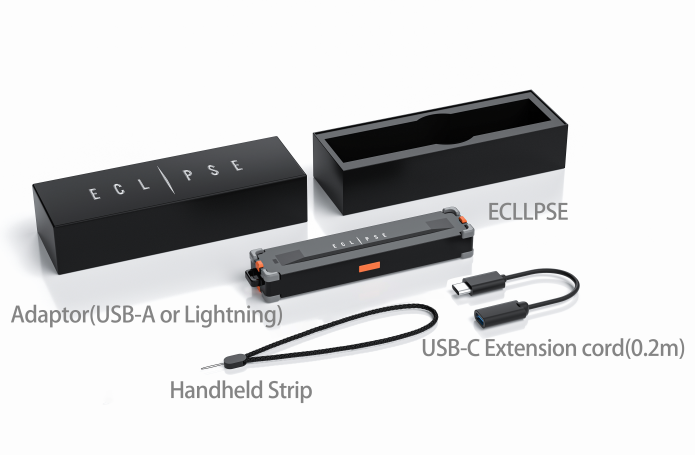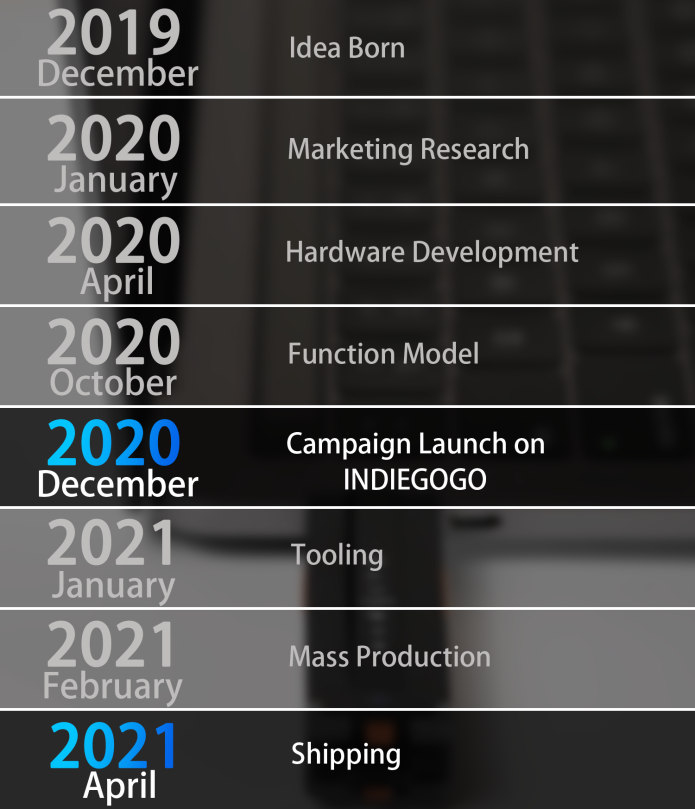 A bunch of nerds tired of waiting for their smartphones, cameras and laptops to backup when they're shooting and working on the go, Team ECLLPSE found more problems than solutions when looking for SSDs that suited their needs.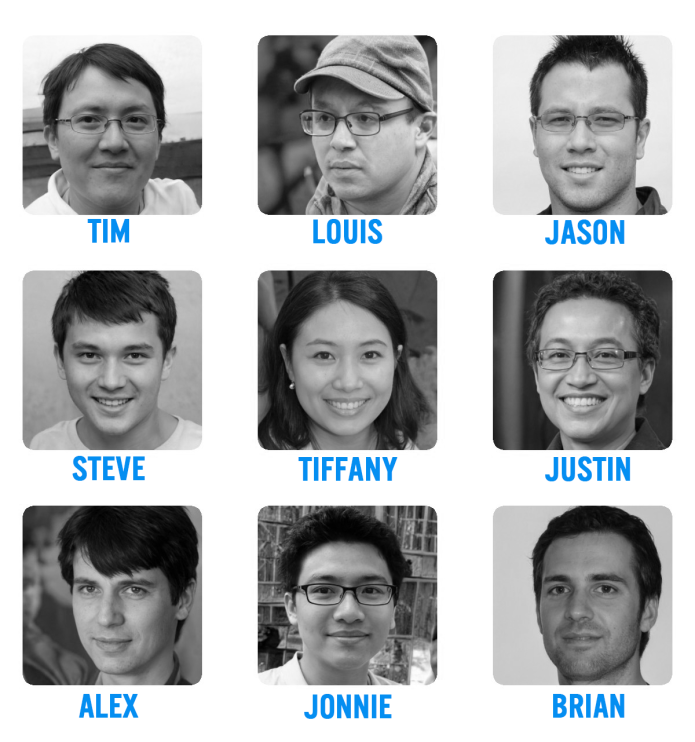 Tired of waiting for the next best SSD drive to be invented, Team ECLLPSE decided to answer their own cry for help and created a quick, no-fuss storage solution. The result is an SSD drive that has everything a nerd-on-the-go would need minus all the useless features. 
  MAKA - The most powerful laser measuring tool for worksites? Recently, we have been asked by MAKA to review their universal measurement tool. Although most of us around here were not used to fixing stuff or doing home improvements ourselves, this trend is...
Use day or night to become more focused, more productive, and more relaxed.
Search for awesome projects
You may also be interested in
No More Tangled Cords | 165W Powerful Suction | Featuring 3D Pool Map Planning & Navigation System | 5 Cleaning Modes
The most versatile laser measure that integrates 9 materials stud finder, thermal imager, cross laser level and much more
One Device, Infinite Dreams
You may also be interested in
No More Tangled Cords | 165W Powerful Suction | Featuring 3D Pool Map Planning & Navigation System | 5 Cleaning Modes
The most versatile laser measure that integrates 9 materials stud finder, thermal imager, cross laser level and much more
One Device, Infinite Dreams