DeliOne Flex'n Fresh Container Reusable&Food Grade
Take care of the Earth and transport your meals in these durable, stretchable storage boxes.
Pledge Here

Yep, that's right. We made beautiful, high-quality food containers that are more than meets the eye.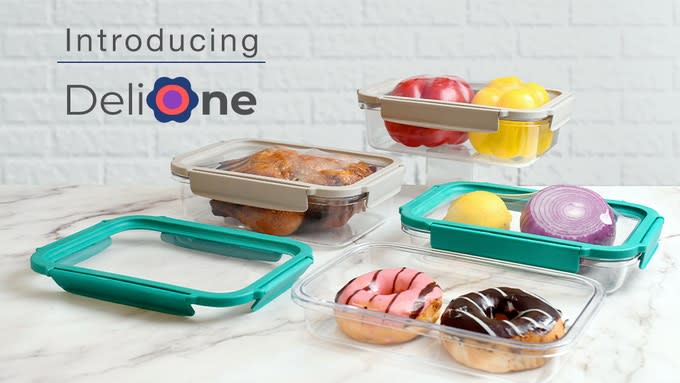 The patented stretchable lid can increase the volume by 50%! Not only that, but it also extends to 200% of its height. If you have something to store that's just a little wonky in size, this container can handle it.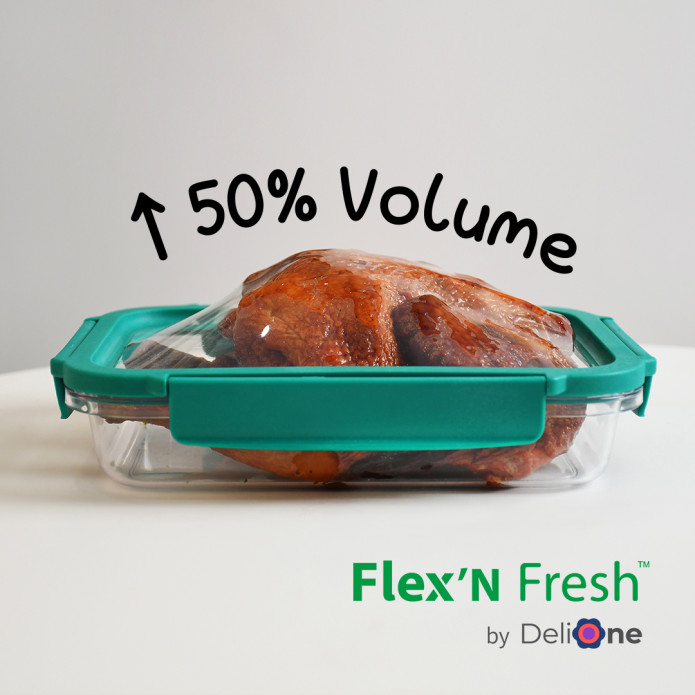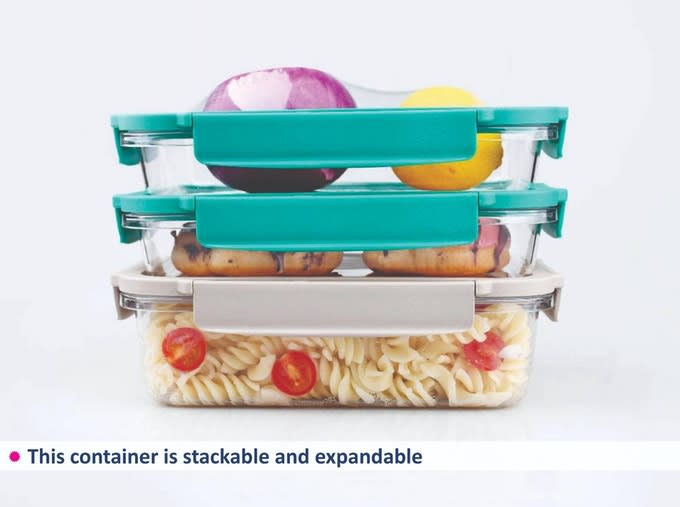 Don't worry, all that stretching doesn't do our containers any harm. That's because they have a high deformation tolerance.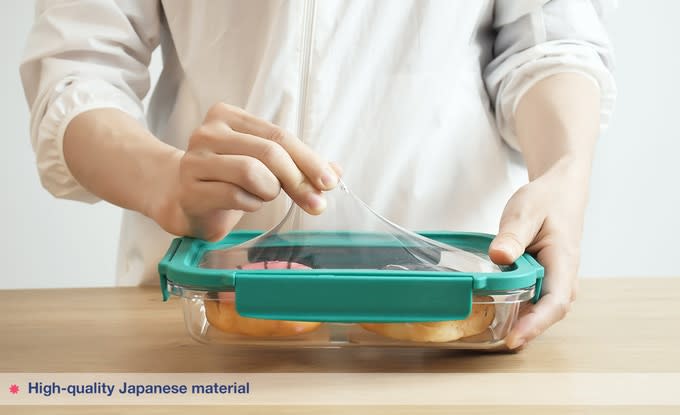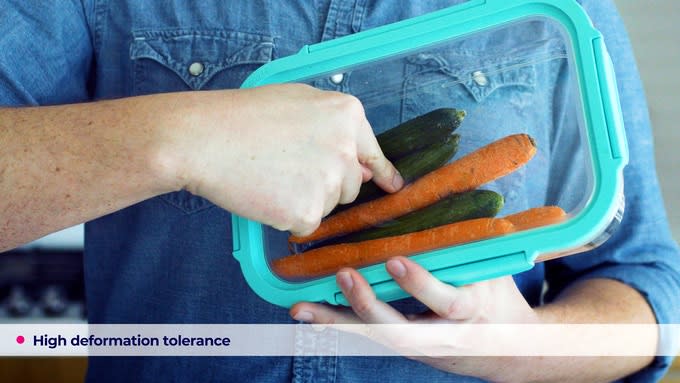 You can actually stretch them up to 10,000 times without them cracking or breaking at all. We bet you won't put them through that much, though. But you can try!
And, through all those stretches, they manage to be 100% leakproof. Go ahead and fill them with your soup—they won't spill a drop in your bag.
Made with durable shrink film, these lids pass the puncture test and have a 100 mm thumb edge.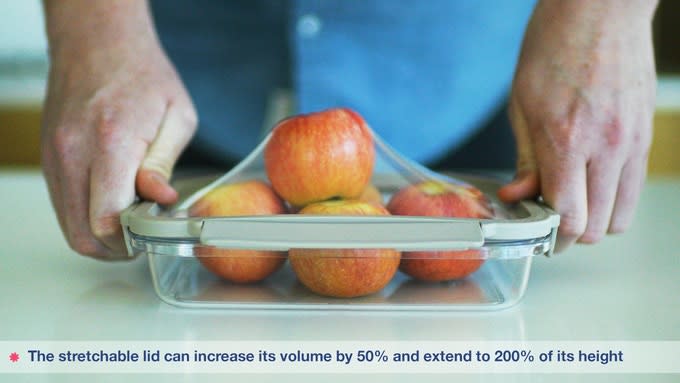 How is this possible, you wonder? It's possible due to overmold technology. The lid's thin cover consists of platinum liquid silicone, which is a high-grade material with high transparency. It's environmentally and chemically similar to glass.
This frame and thin cover are designed using overmold technology. This makes the Flex'n Fresh lid and locking components one piece rather than two.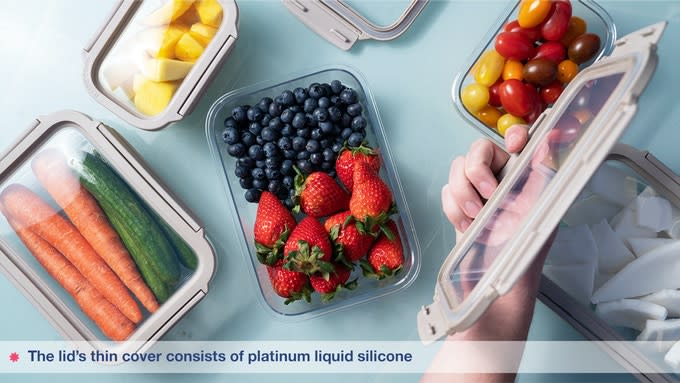 The benefit of this design is that the latches won't fall off or hide bacteria. Plus, it makes them so much easier to clean, and it ensures there's no leakage whatsoever.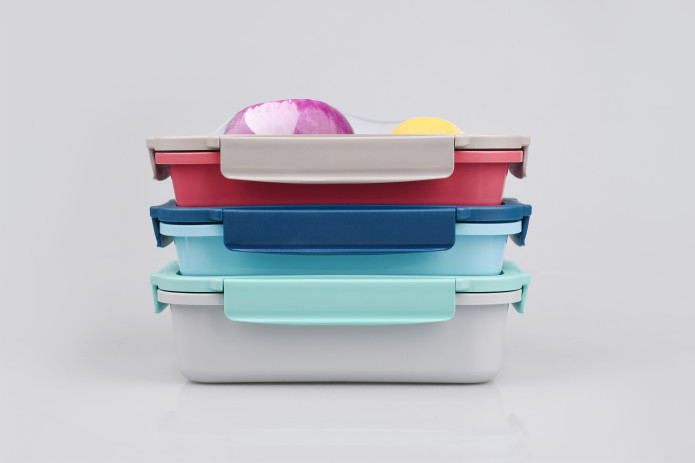 The Flex'n Fresh film is proudly made with Japanese material. We spent a year performing extensive worldwide sourcing and decided to use Japanese grade. It is the best material available for food-contact safety thanks to its premium platinum content.
All of our materials are totally dishwasher-safe. Moreover, the film is temperature-safe to cover food at temperatures up to 220º C (that's 428º F). Compare that to traditional shrink wrap, which is good up to only about 60º C.
Our highly flexible materials last a long time and are chemical-safe and BPA-free. Our high-grade platinum liquid silicone is manufactured in Japan. It's only 0.6 mm thick and actually the most transparent silicone available!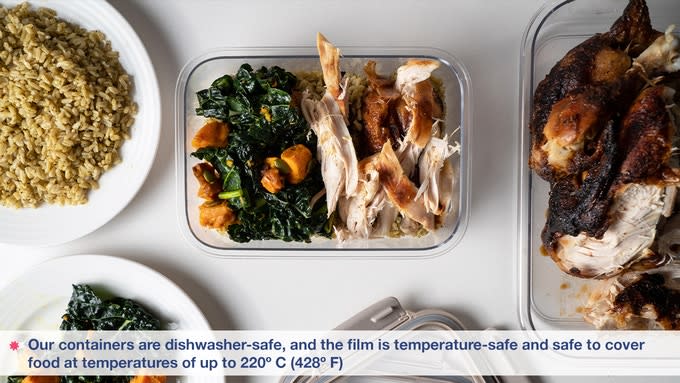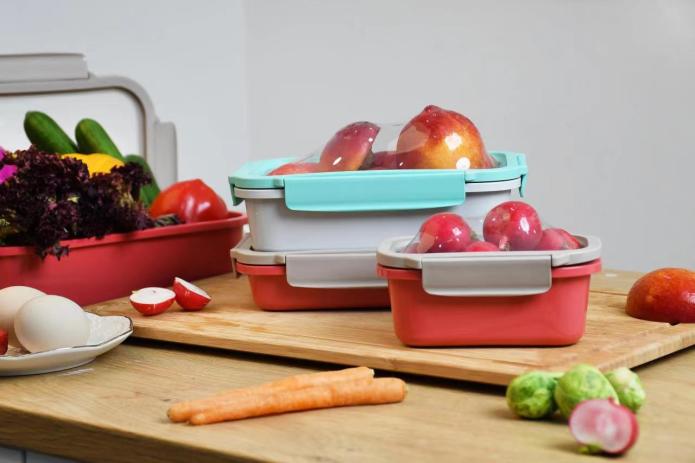 To go with the Flex'n Fresh Container, we've created a Collapsible Coffee Mug add-on. This tall to-go mug has a collapsible design that makes it convenient to take to work, to school, or on trips.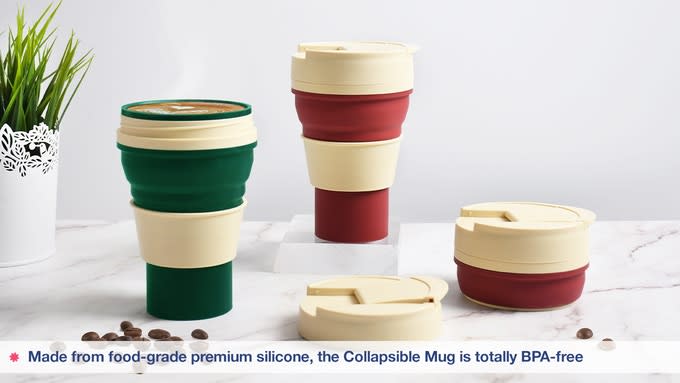 With a totally leak-proof seal, this compact cup collapses down to just 2.4 inches, so you can take it everywhere. Wash it in the dishwasher for deep cleaning and simply rinse it with running water for day-to-day use.
Plus, it handles hot and cold liquids, making it great for both hot tea and iced lattes. That's because its silicone is temperature-resistant. And it has an exterior sleeve as well.
Made from food-grade premium silicone, it comes in Green and Red colors and is totally BPA-free. The Collapsible Coffee Mug has no phthalates, lead, or glue. 

​​We are brokenhearted to see birds in the sky and fish in the sea affected by disposable plastics. Unable to survive, they have straws in their nostrils. And these plastics even affect the environment for our children.
We want to encourage caring for the Earth. That's why we redesigned a commonly used product to make it better for the environment.

The ​​Flex'n Fresh containers come in four different sizes.

Large: 8.0 Cups / 10 x 6.8 x 2.8 inches
Medium: 4.5 Cups / 8 x 5.6 x 2.5 inches
Small: 3.0 Cups / 8 x 5.6 x 1.8 inches
Mini: 1.6 Cups / 5.6 x 3.6 x 2.5 inches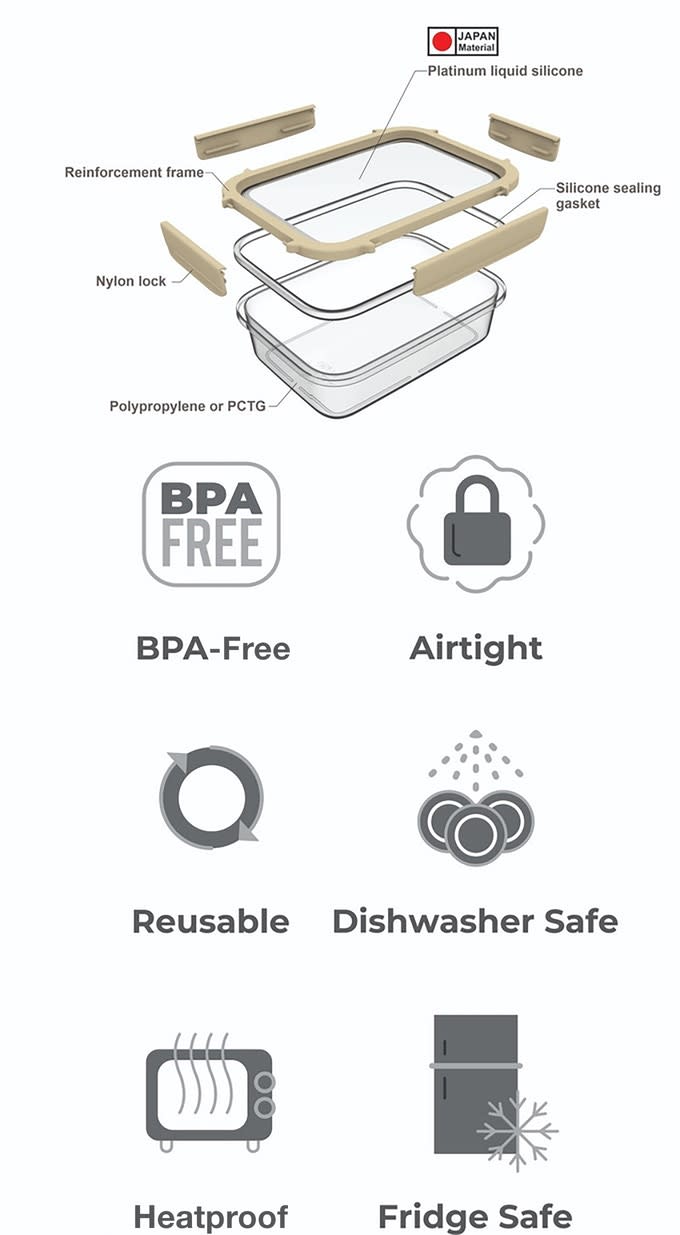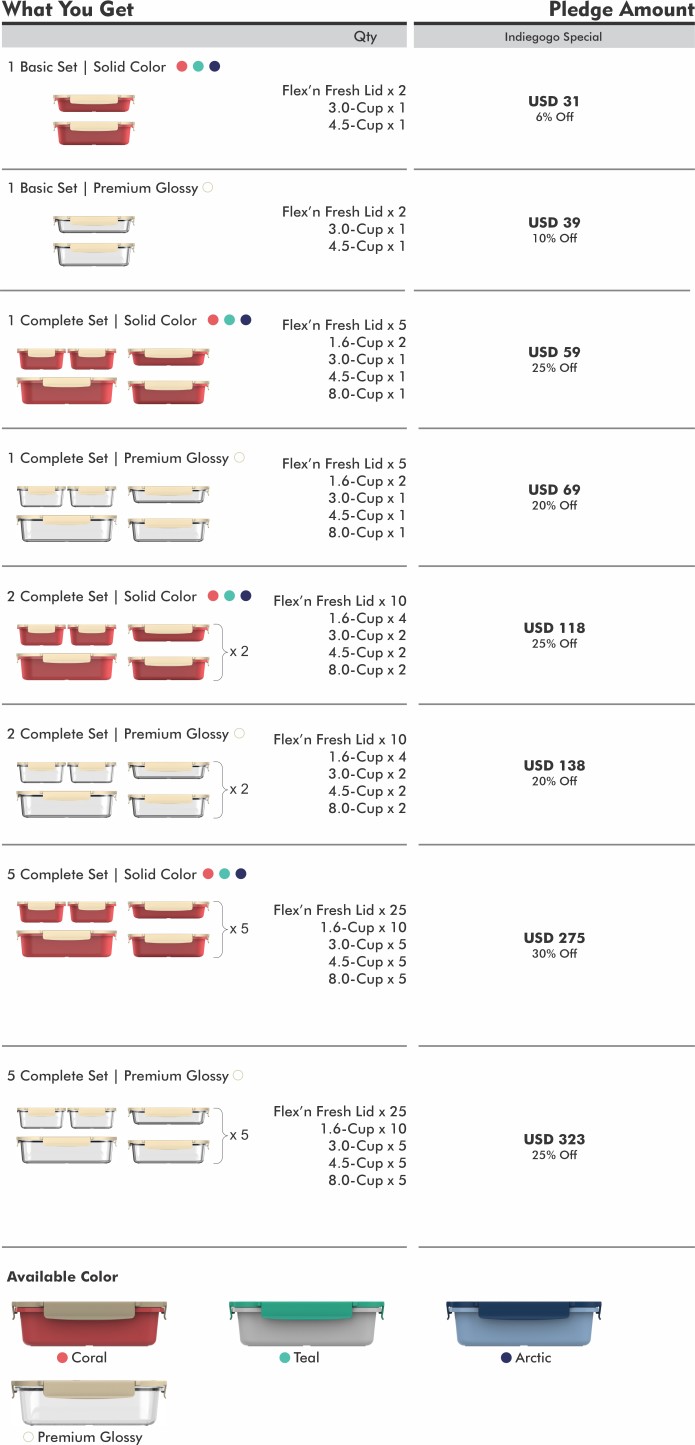 Use day or night to become more focused, more productive, and more relaxed.
No More Tangled Cords | 165W Powerful Suction | Featuring 3D Pool Map Planning & Navigation System | 5 Cleaning Modes
Search for awesome projects
You may also be interested in
The most versatile laser measure that integrates 9 materials stud finder, thermal imager, cross laser level and much more
One Device, Infinite Dreams
LiDAR SLAM Navigation | No Perimeter Wire | Intelligent Obstacle Avoidance | Multi-zone Management | Intelligent Path Planning
You may also be interested in
The most versatile laser measure that integrates 9 materials stud finder, thermal imager, cross laser level and much more
One Device, Infinite Dreams
LiDAR SLAM Navigation | No Perimeter Wire | Intelligent Obstacle Avoidance | Multi-zone Management | Intelligent Path Planning