dB1 DOUBLEBASS: Powerful Hi-Fi Bluetooth Speaker
5.2" Passive Radiator | 4.5" Woofer-90MM magnet | TWS | APP with EQ | Wide Freq Response | IPX5
Pledge Here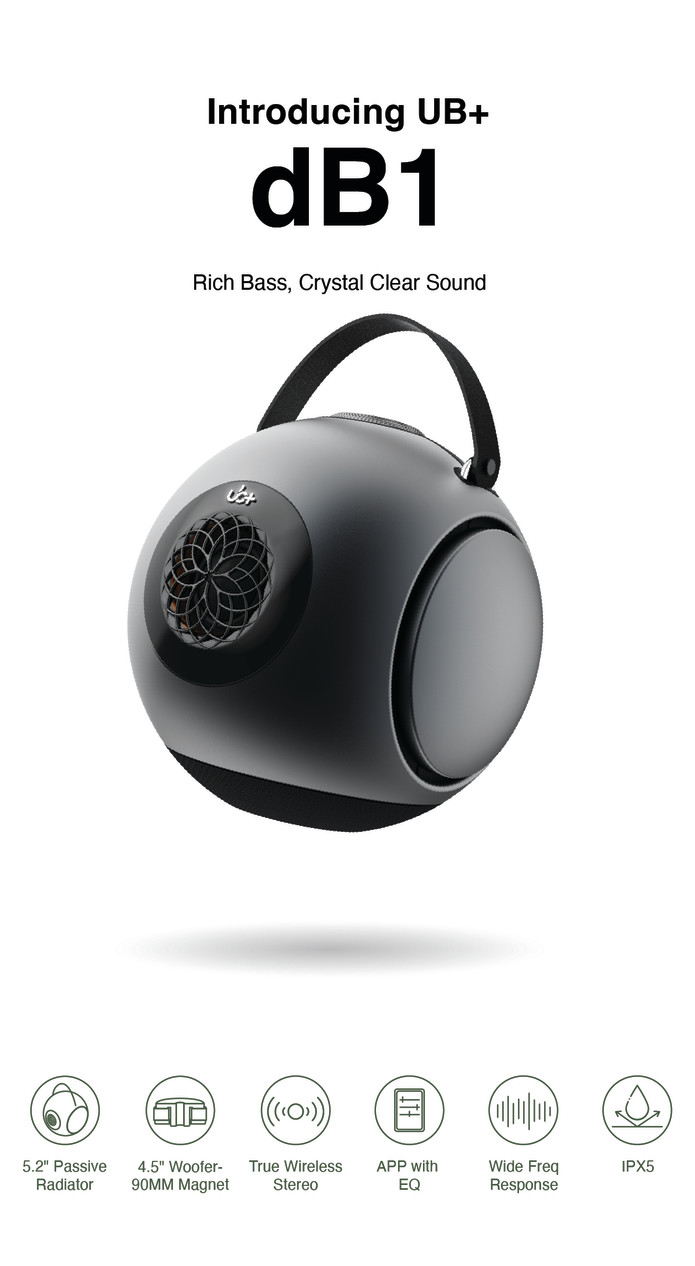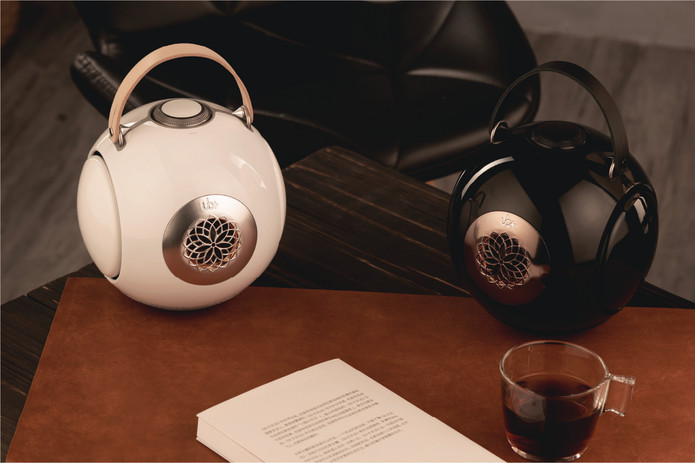 Imagine lounging on the sofa with your favourite drink in hand and your favourite tunes playing in the background.
Whether it's me-time, intimate moments with loved ones, or that long awaited reunion with your closest friends. Cherish these moments. Make memories of them.
Elevate the experience with the dB1 Doublebass portable speaker.
Whether it's the magic of rhythm, a language of the spirt, let the dB1 Doublebass portable speaker bring these moments to life. Play your favourite songs, and see how the dB1 lets them build emotion, influence thought, stir feelings and inspire action.
The dB1 Doublebass is our most innovative offering to date with proprietary technology engineered specifically to delight music aficionados looking for a speaker. Enjoy great sound, at fair value.
Yes, quality speakers can be affordable.


Hear the MAGIC, feel the DRAMA.
Our most dynamic listening experience lets you literally see sound resonating from the dB1 Doublebass as rich resounding base notes form a backdrop to crystal clear, pitch perfect audio details.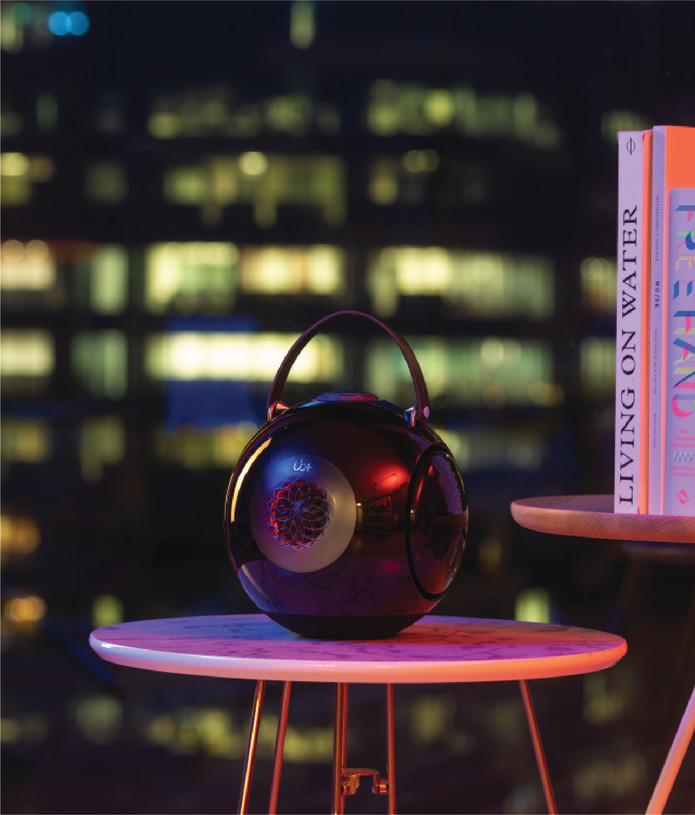 What if you can hear each note and feel every chord being played in your favourite tune? Or have the power of the beat course through your body and into the space of the room?
With a 4.5" woofer, an upsized 35mm voice coil, silk tweeter and the largest magnet ever (90mm) found in  a portable speaker, experience how the dB1 Doublebass amplifies the finer details of a tune and delicately balances it across the spectrum of pitch, tone and beat.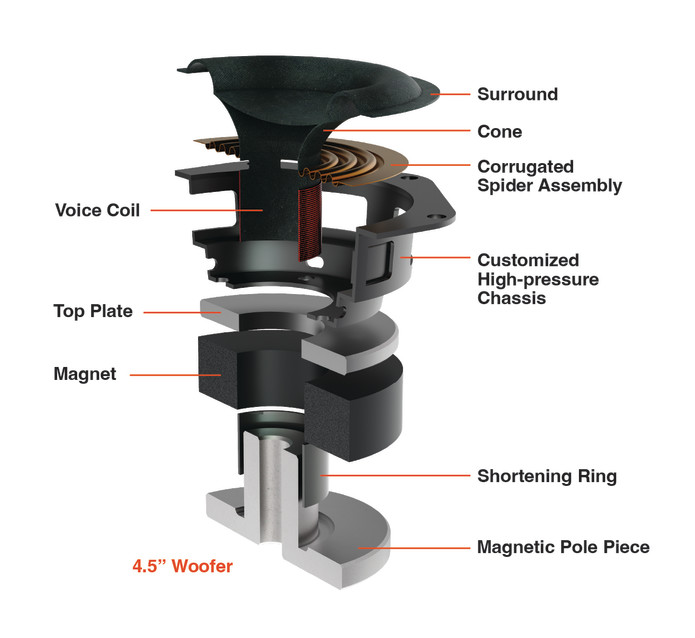 The specifications point towards up to 60W of sound delivered with gusto while each and every note across the soundscape is delivered with pitch-perfect clarity over a frequency range spanning 40Hz to 20kHz.

Unique in the dB1 Doublebass is the way we've incorporated a pair of 5.2" passive radiators, that are 3x larger than the speaker driver.
What you will notice, is the pulsating movements (symmetrical oscillation) of the double passive radiators. The increased internal pressure of the air in within the dB1 Doublebass's frame delivers a deep, resounding bass note that will appeal to bass lovers.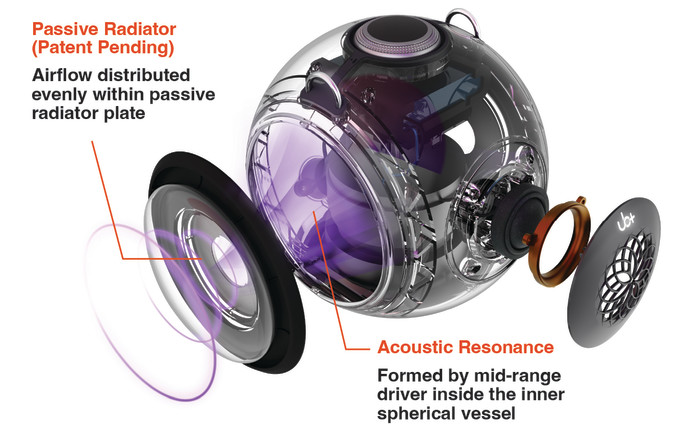 Driven by internal pressure and airflow within the dB1 Doublebass's polycarbonate frame, the symmetrical movement of the passive radiators work in unison to minimise microphonic effects that cause audio distortion and unwanted noise.
This also adds a measure of solidity and stability to the speaker as it works to play your favourite songs.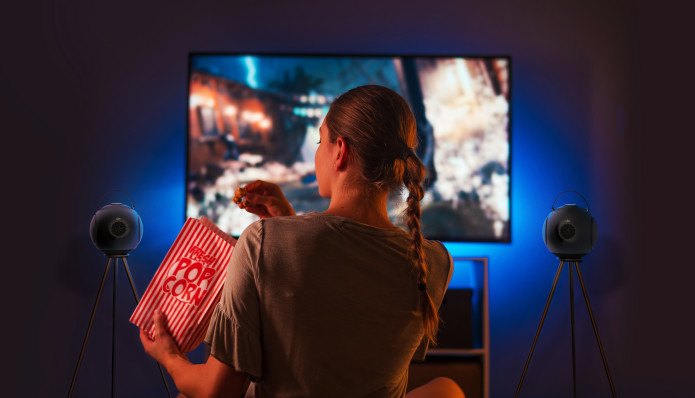 The dB1 Doublebass is designed to break the boundaries of traditional speaker system. Say goodbye to cables or wires, and hello to lag-free connectivity and timeless aesthetics that can will suit any interior.
Simple taps are all it takes to link the dB1 Doublebass together with another for that immersive listening experience. As a pair, you get to create your very own dynamic soundstage to hear the way your favourite sounds flow from speaker to speaker, just as if they were being performed live. Connect up to 8 UB+ units, and feel the intensity of the music multiplied.

Enjoying quality sound doesn't have to come with restrictions, such as a fixed location, or a power source. The dB1 Doublebass's quartet of 2500mAH battery offers up to 20-hours of playback on a full charge, and up to 2 weeks on standby.
This makes it perfect for use it in the hall, over dinner, the bedroom, or even while soaking in the shower. Just as the music flows into space, the dB1 Doublebass can move between spaces along with you.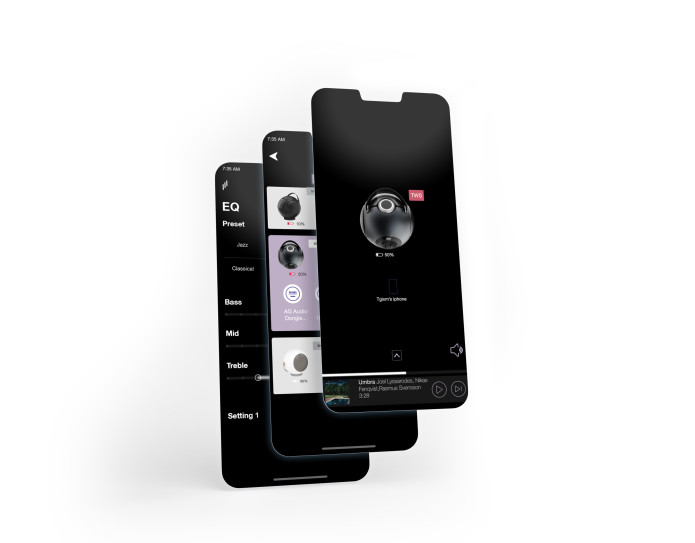 Paired with our own UB+ Seek App, the dB1 Doublebass is as simple to control as it is easy on the eye. Central to unlocking this full potential of the dB1 Doublebass lies in our very own UB+ Seek app.
Whether you're going between rooms, or toggling between devices. Profiles will allow you to effortlessly detect, sync and manage how the dB1 Doublebass portable speaker links up with your pick of computer, smartphone, or television in each room.
Customise your listening experience through the equaliser, where you can slide and set sound qualities to your exact standards.
The best part? This can all be done conveniently through your smart phone. Control it through our very own UB+ Seek app, and enjoy maximum control over the way you like to enjoy your music, and swift switches and connectivity between different speakers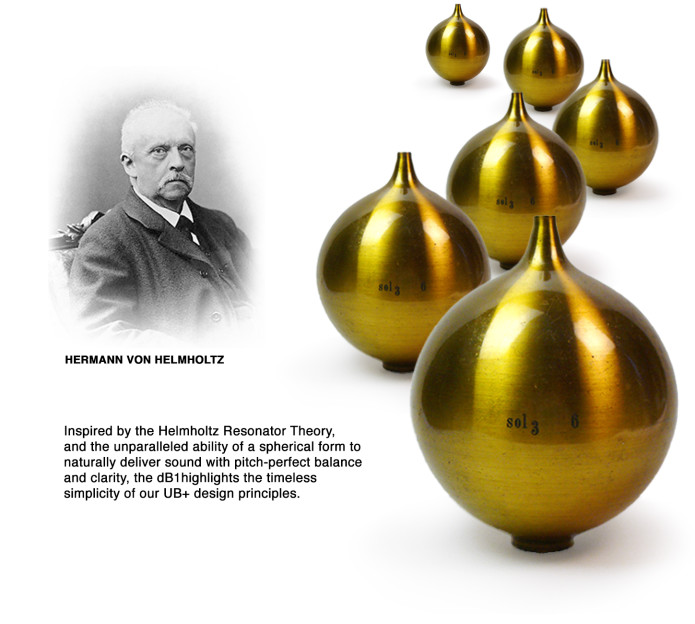 Complementing the sleek, curvaceous silhouette of perfect symmetry of the dB1 Doublebass is a machined polycarbonate frame finished to the highest manufacturing standards. Be it choice of glossy white, shiny black or matte metallic grey colourways, or a bespoke wrapped finish for that blaze of character, users will delight in the visual possibilities of the dB1 Doublebass.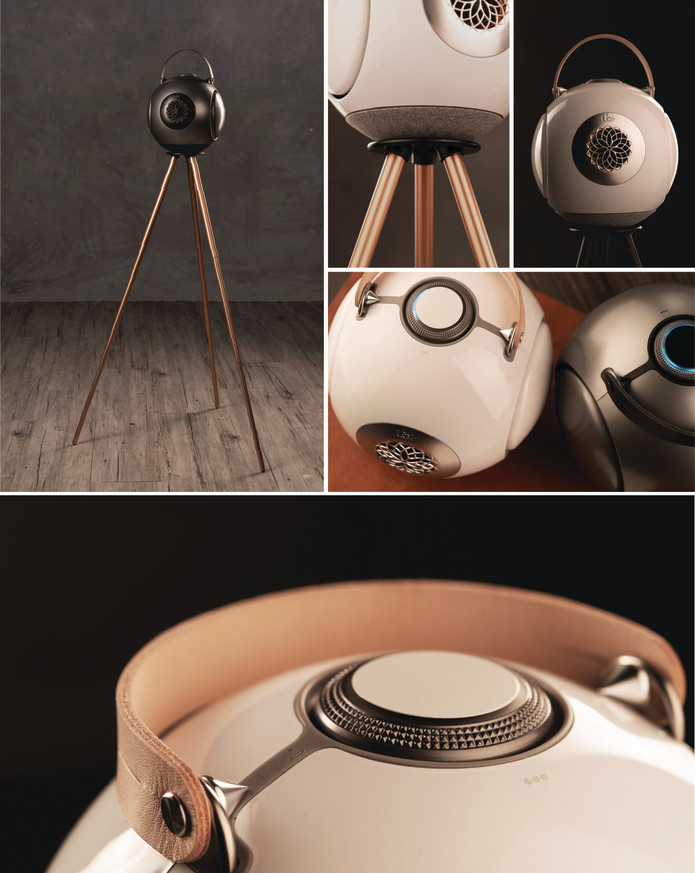 Evident in the dB1 Doublebass is the swivel lugs at its side that fit a soft leather carrier that can see it join you at the work desk, sideboard, or even on its anodise aluminium stand.
Where it matters, the brushed aluminium central rotary switch knob is so naturally intuitive to control, and the eye-catching Fibonacci-patterned grille accentuates the sheer quality and level of detailing befitting this UB+ flagship.

So goodbye to laggy playback or scrambled audio, and say hello to uninterrupted listening. Bluetooth 5.3 is much better in reliability, energy efficiency and user experience.
Incorporating the latest Bluetooth 5.3 system, in all networked connections between speaker and the UB+ Seek app, smartphone, computer or smartphone, the dB1 Doublebass delivers a flawless user experience. Experience the difference as it streams your favourite playlists from Spotify and Apple Music or videos conveniently without quality or connectivity drops.
10W 450nm Laser + 2W 1064nm Laser | Power Your Personal DIY Crafts | Bulk Commercial Products | Applicable for Virtually All Materials
Instant Cooling & Heating | Dynamic Pulsing Vibration | Fine Mist Massage | Smart APP | Moisture & Refresh Your Eyes
Search for awesome projects
You may also be interested in
Anti-Mobile Phone Recording | Anti-Recorder Recording | Anti-Video Recording | Anti-GPS Recording
Charge any EVs much faster and safer than ever with a J1772 port. An essential adapter for Non-Tesla Electric Vehicles.
Free Position | 10,000mAh Power Bank | Universal Compatibility | Wireless + Wired | 3 Devices at 25W Output Max | Optimum Charging
You may also be interested in
Anti-Mobile Phone Recording | Anti-Recorder Recording | Anti-Video Recording | Anti-GPS Recording
Charge any EVs much faster and safer than ever with a J1772 port. An essential adapter for Non-Tesla Electric Vehicles.
Free Position | 10,000mAh Power Bank | Universal Compatibility | Wireless + Wired | 3 Devices at 25W Output Max | Optimum Charging