Cocinare KRUSH: Make Ice Cream Anytime Anywhere
World's First Wireless & Portable Ice Cream Maker For You To Make Healthy Ice Cream On-The-Go
Pledge Here

We like ice cream for its sheer variations of flavors: from icy sorbets to lavish combinations with toppings, coatings, inclusions. So we've decided to bring the sweet people together.
That's how we had the idea of KRUSH so everyone creates their own unique and sweet memory once in a while.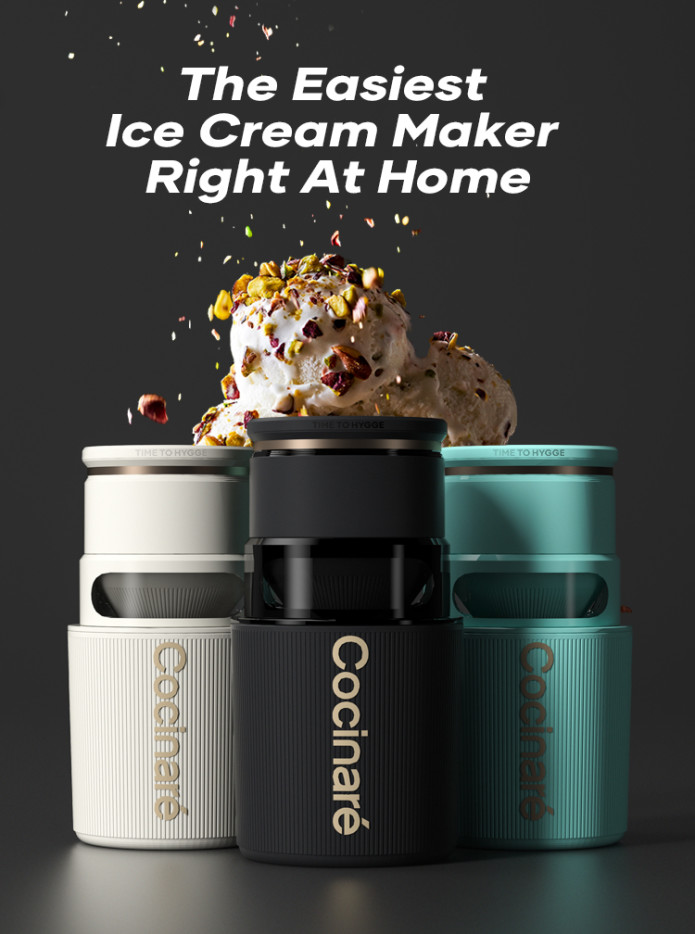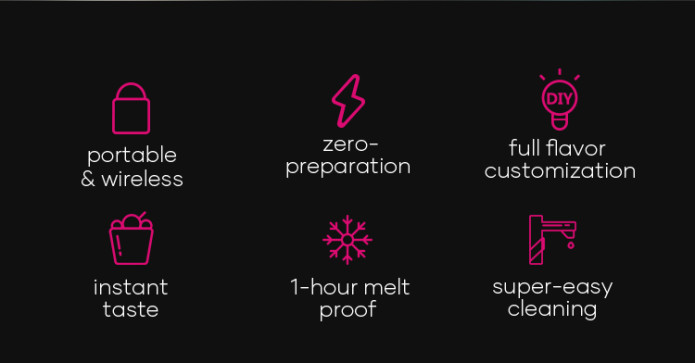 KRUSH is the world's first wireless & portable ice cream maker with a built-in cooling system of up to ONE hour. So your imaginations can be unlimited and come tasty, starting today. Making your own flavor is just as easy as 1,2,3:

With over 400g of custom coolant fluid (both in the bowl and the lid), KRUSH's Freezer Bowl innovatively creates an all-around insulated freezing system keeping 210g of ice cream cold and fresh for 5 hours at 30°C/86°F outdoor temperatures. 
Keep your delicious ice cream cold and fresh!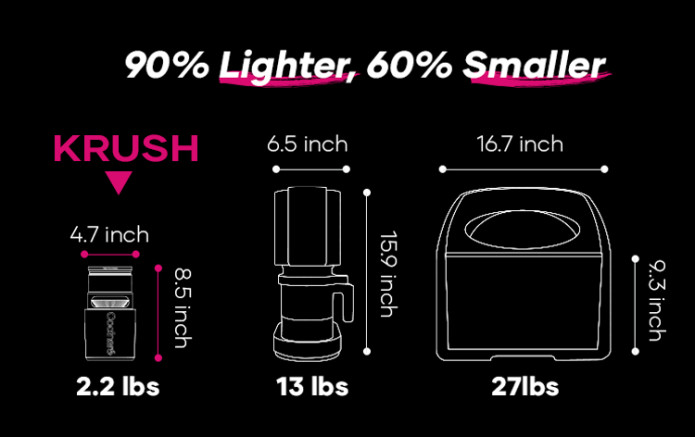 Thanks for our incredible motor power and self- developed cooling system, making ice cream with KRUSH no longer requires frozen fruits or ingredients of any kind! Your sweet comes handy with KRUSH!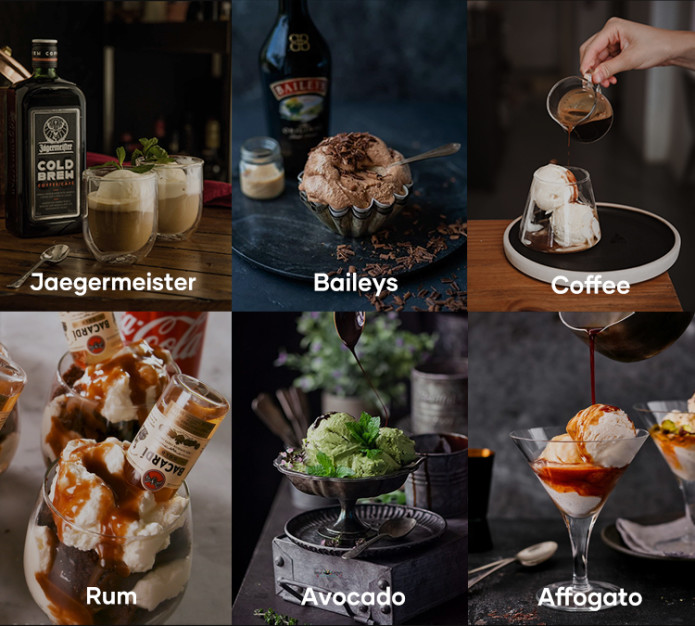 KRUSH is super easy to clean! Just remove the dasher from the motor head, and rinse the bowl and the dasher after use. Completely hassle-free!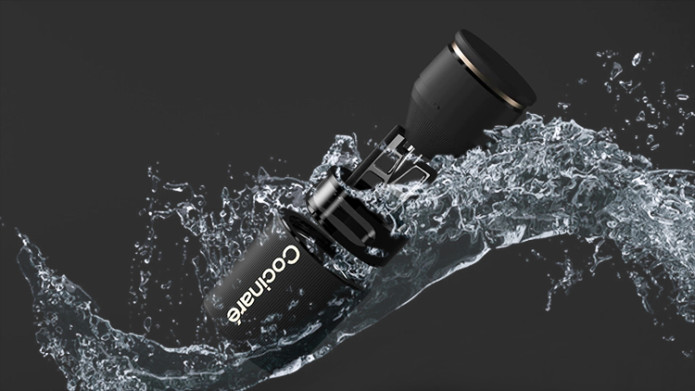 KRUSH is designed to revolutionize the traditional bulky chunky ice cream makers into an elegant and functional artware. It also has a transparent window so you can see how the wonder happens.
USB-C Port Charger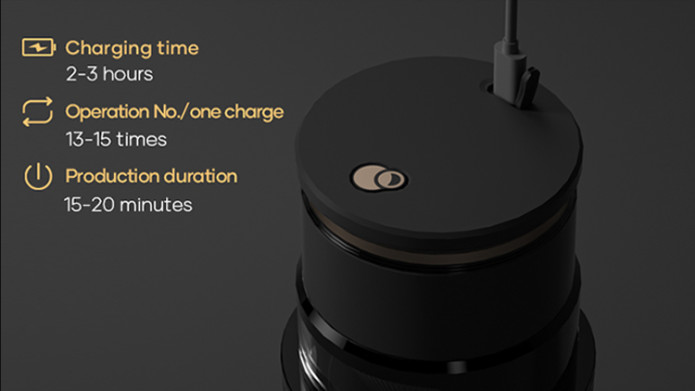 Concinare App has integrated more than 500 healthy ice cream and smoothie recipes. Backers will receive an exclusive code on on the membership card in the box to unlock the recipes on our App.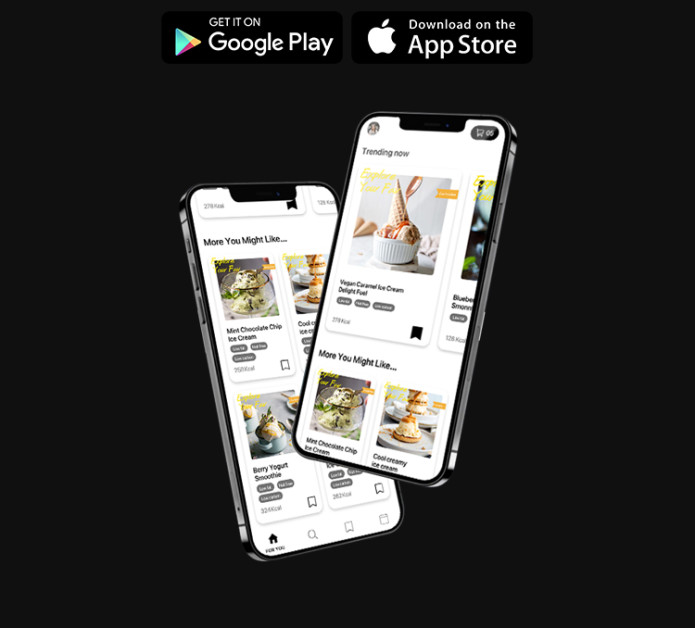 It's as sweet as ice cream when sharing KRUSH treats with your loved ones, family, friends, pets and friends in various occasions. 

Our first product, GoPower eLite, transforms a countertop blender into a portable size but same power! It creatively integrates the blender and the bottle into one, offering a fantastic blend-to-go feature!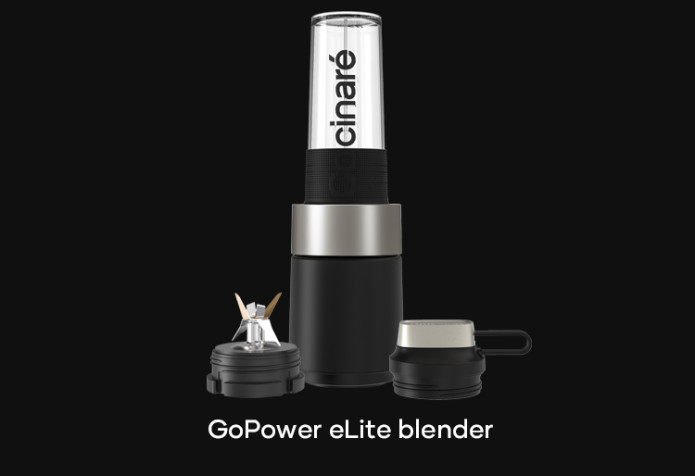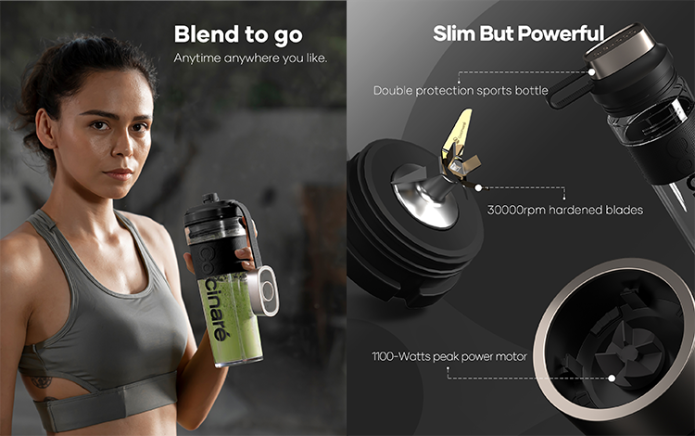 KRUSH Freezer bowl – make and enjoy ice cream in the same bowl that can stay cold and fresh for up to ONE hour!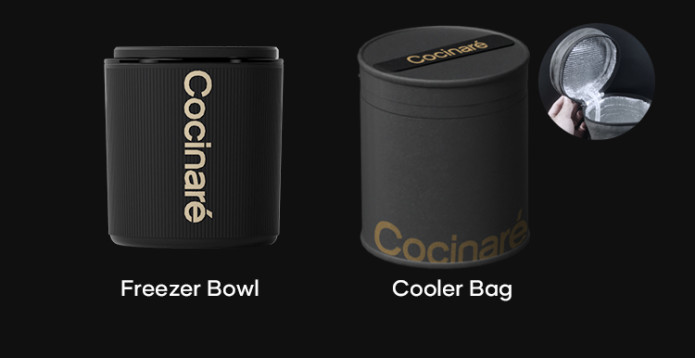 The Pawly Door detects when your cat tries to bring home prey, keeps intruders outside, and helps you find your missing cat.
  MAKA - The most powerful laser measuring tool for worksites? Recently, we have been asked by MAKA to review their universal measurement tool. Although most of us around here were not used to fixing stuff or doing home improvements ourselves, this trend is...
Search for awesome projects
You may also be interested in
Use day or night to become more focused, more productive, and more relaxed.
No More Tangled Cords | 165W Powerful Suction | Featuring 3D Pool Map Planning & Navigation System | 5 Cleaning Modes
The most versatile laser measure that integrates 9 materials stud finder, thermal imager, cross laser level and much more
You may also be interested in
Use day or night to become more focused, more productive, and more relaxed.
No More Tangled Cords | 165W Powerful Suction | Featuring 3D Pool Map Planning & Navigation System | 5 Cleaning Modes
The most versatile laser measure that integrates 9 materials stud finder, thermal imager, cross laser level and much more