ChouBox: The Ultimate Automatic Litter Box
188in2 Biggest entry | 610in3 Waste Drawer|Vertical Seal Path| 7 Safety Sensors | App Health Monitor
Pledge Here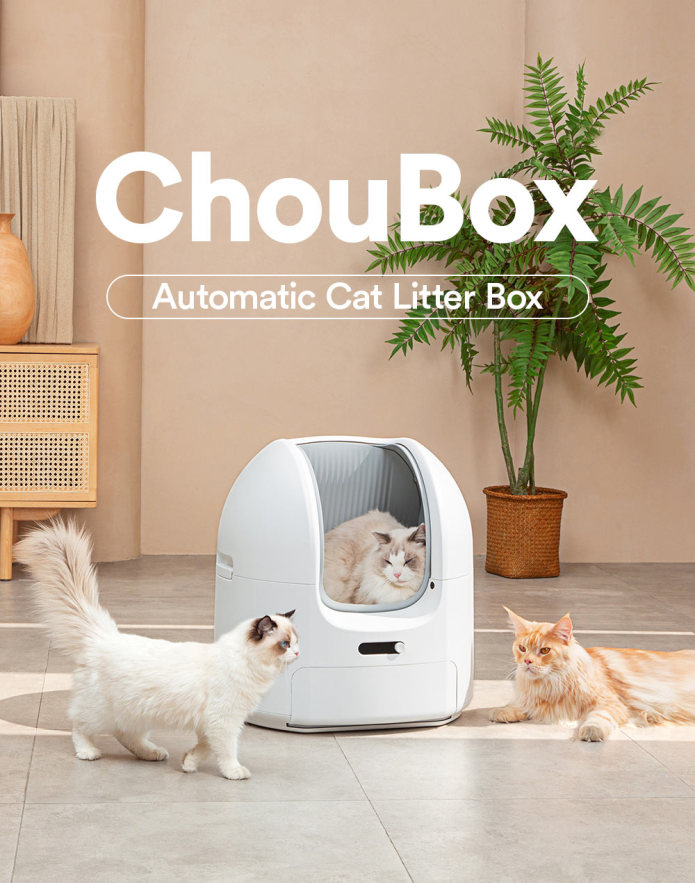 ChouBox is a newly designed litter box built with the idea that taking care of your cat should be easy. Our spacious litter box automatically collects and stores away your cats waste, hiding it away from both sight and smell. ChouBox can accomodate cats of "breed and sizes", and is made with quality material that will last and clean easily. That way you can spend less time thinking about cleaning and more time with you cat!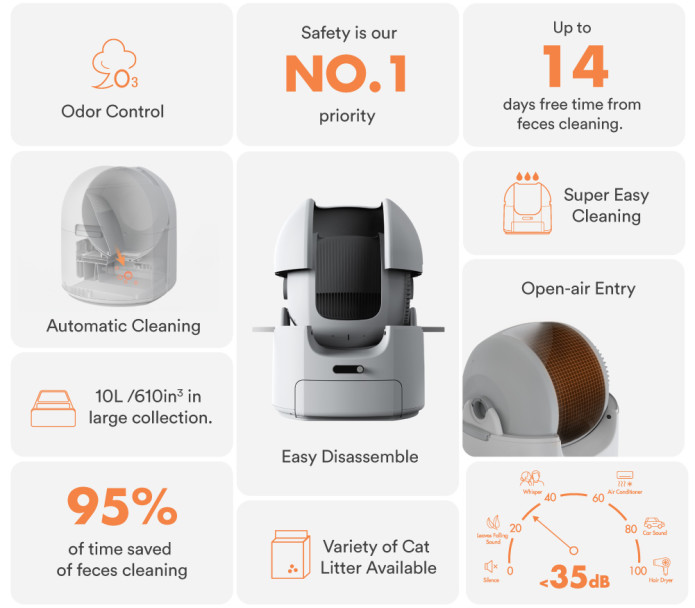 Why choose ChouBox over the traditional litter box: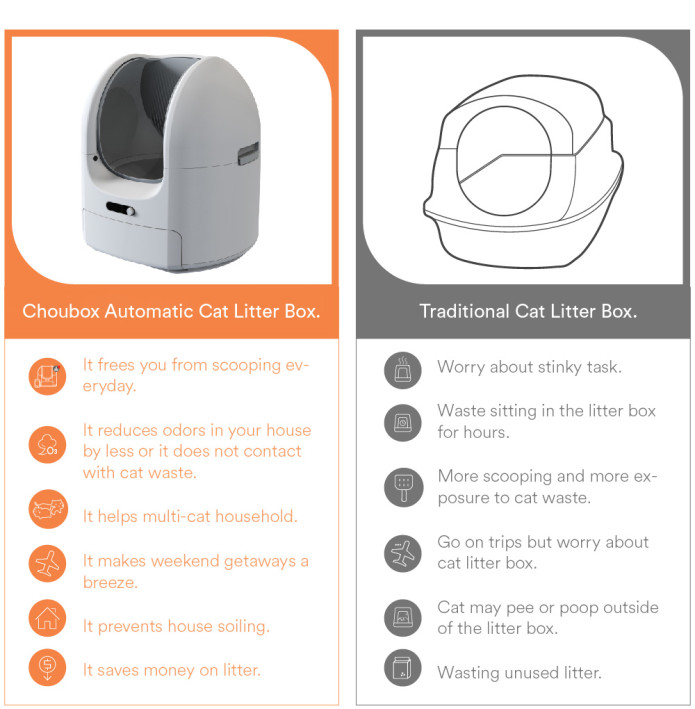 We spent a half year redesigning the entry and structure to maximize cat and your comfort , enlarged entrance, perfect for any potty pose for cats, and you don't need to squat when adding cat litter campare to other self-cleaning cat litter boxs.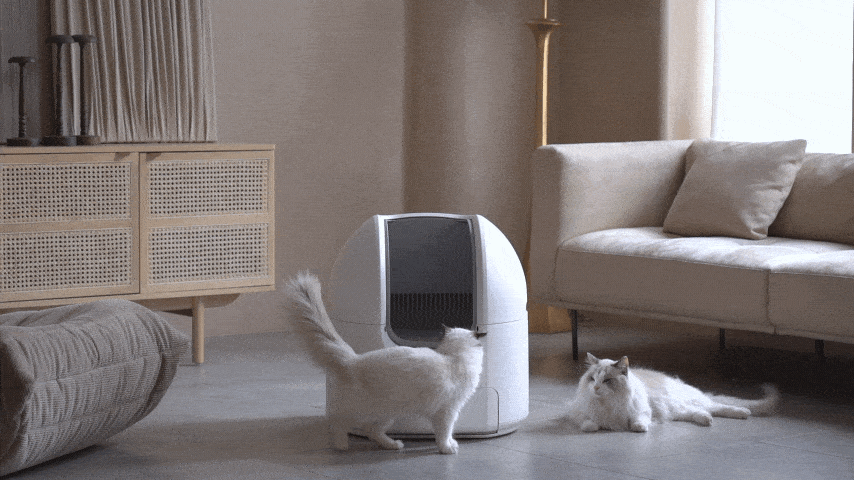 But we didn't stop at comfort,we added a thoughtful feature —vertical drop path to collecte and store away cat's waste —nearly twice as fast as others .Rid yourself from the smell of your cats feces, so that you won't have to see or smell what they've been up to 
Even when your cat is sick and leaving behind a mess bigger than usual, choubox has you covered.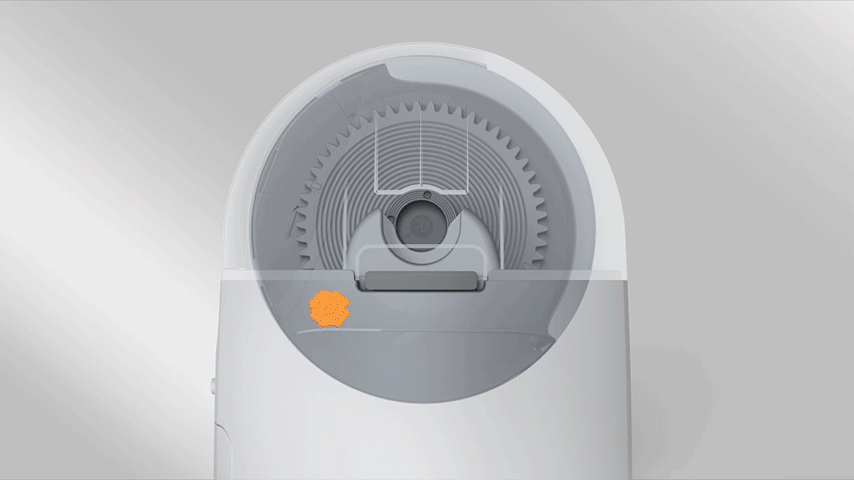 In addition, we solved the sealing and disinfection problems of the traditional smart cat litter box in the market. The sealed collection box with a built-in ozone generator of ChouBox locks 100% odors and bactorial in inside .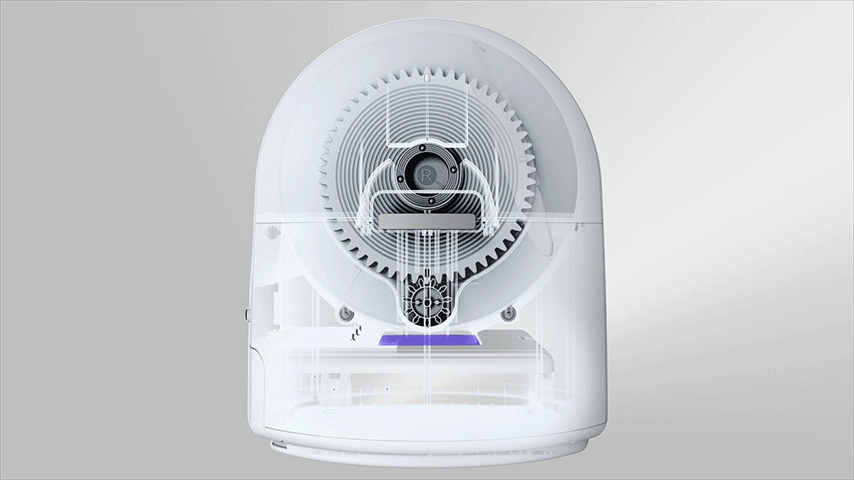 And We made structure of ChouBox easily assembly and disassemble for cleaning We engineered professional-quality stability and easy handle. With our simple and intuitive modular design, it's a breeze to take apart for thorough cleaning and put back together later on. 
We Built The ChouBox Around The Cat's Owner Workflow. How?
Because we are a group of cat fans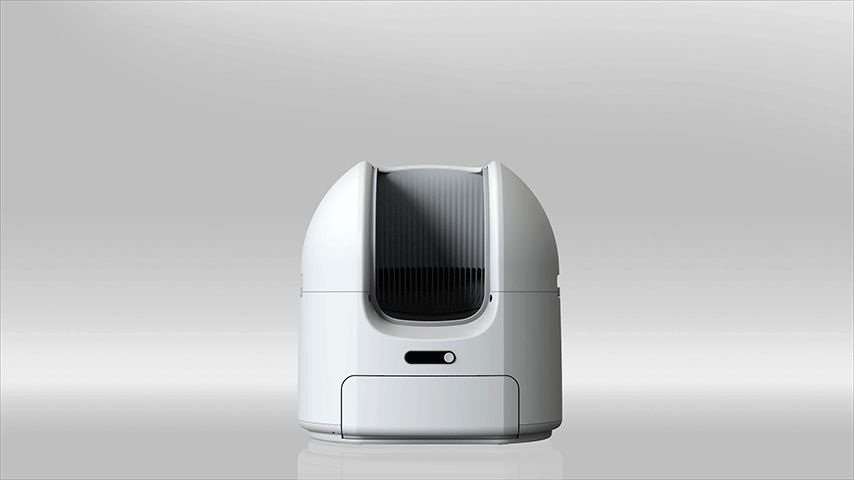 Therefore we setted Auto-pause and covered ChouBox with a dozed infared sensors ,the ChouBox stops cleaning at any point when it senses your cats presence.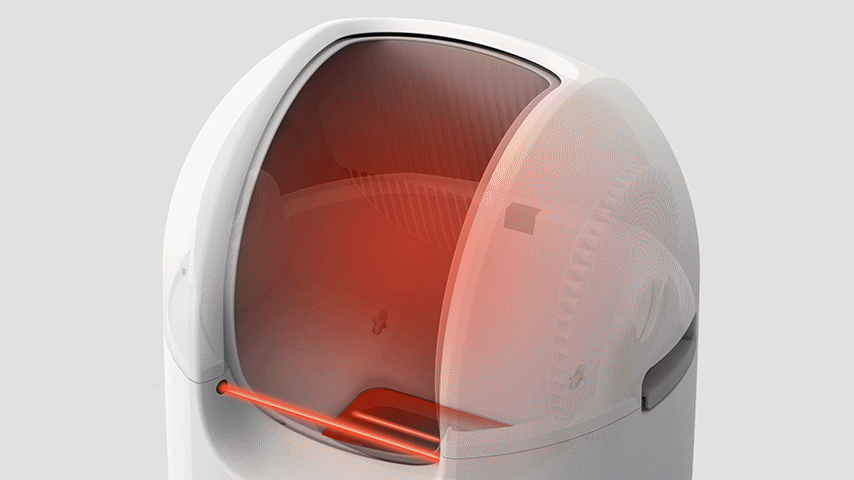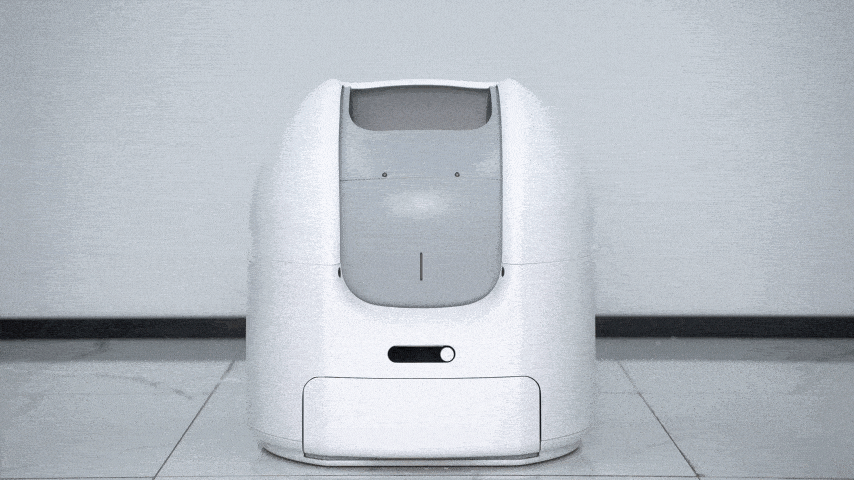 we care cat's health as you do .the smart sensors that we installed inside will track your cat's weight, times of use, duration of use, and litter capacity.   
Data is collected and displayed as a bar chart on the app, letting you know if your cat is in good health.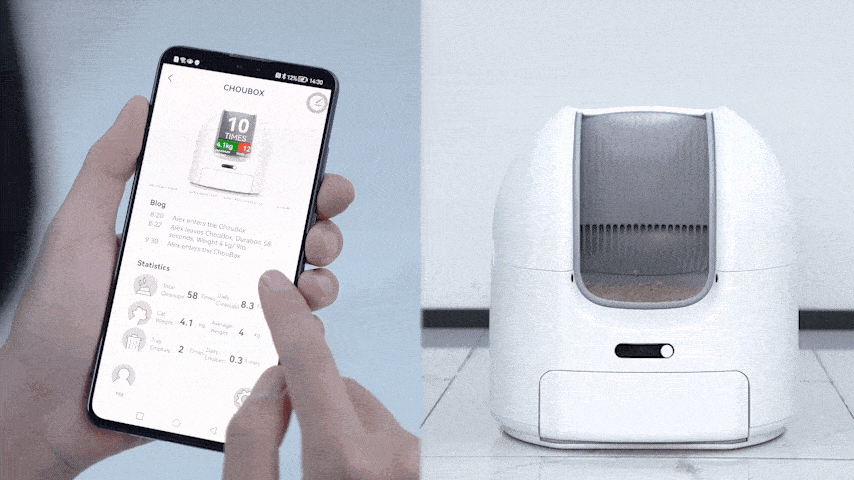 We want to save 95% of your time involved with cat's waste cleaning, The ChouBox automatically filters out clumping cat litter so it can be sealed and hided away from sight and smell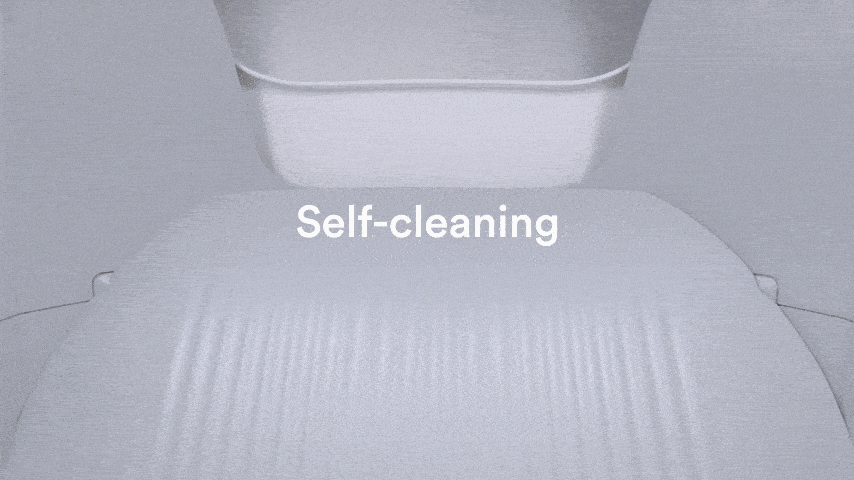 Beside, the remaining litter will be dumpd with one click with the click of a button .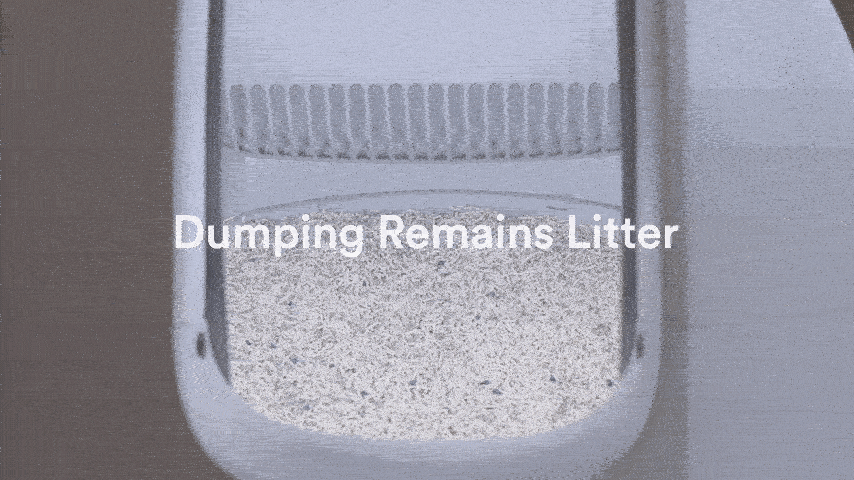 We Installed a LED display & Adjustable cleaning break. all products are preset for cleaning in five minute intervals after cat finish pee or poop 
Clear and convient led indactors makes operation simple, you can Simplily plug in your ChouBox and you're all set without any instructions.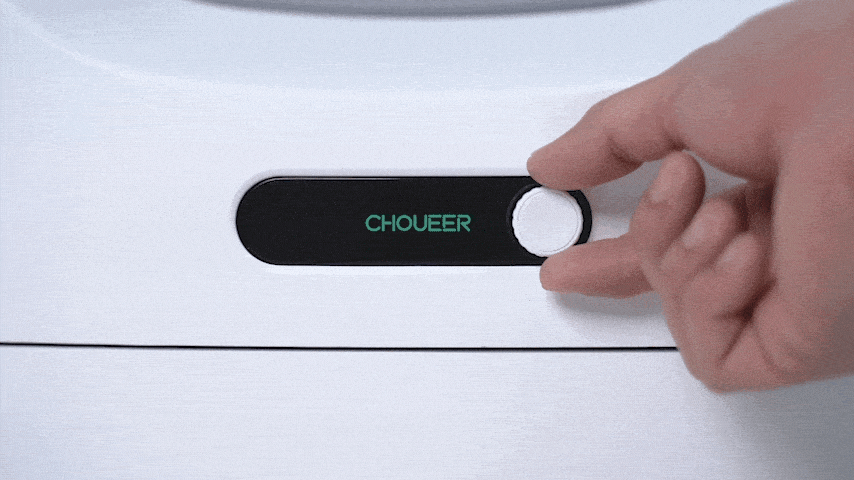 The outer layer of ChouBox is manafactured with a dust resistent material, so you has no worries about cleaning.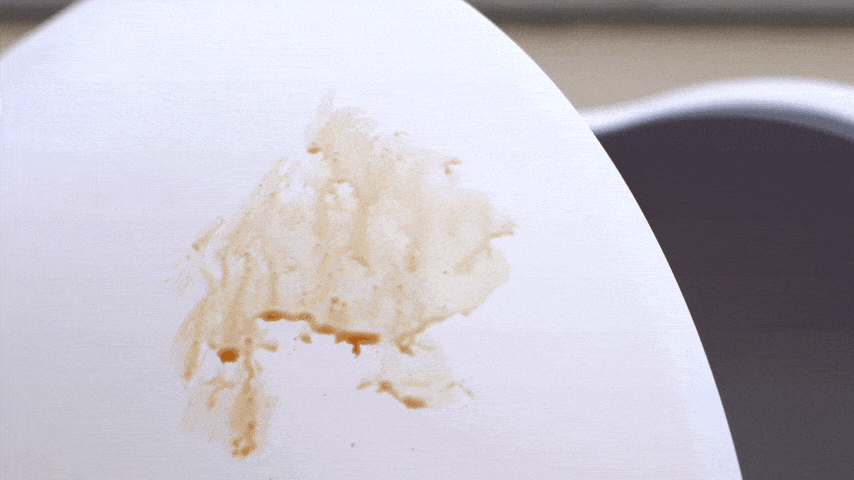 ​

Our ChouBox is suitable for all cat litter on the market less than 20mm in length We recommend using clumping biodegradable cat litter as we advocate the concept of environment proection.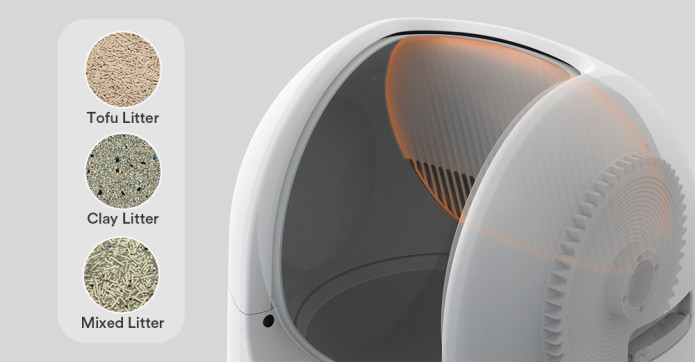 Also ,we want give you up to two weeks free, so we equiped ChouBox with a 10L/610 cubic inch collection box that allows you go on trips without worrying about your cat's litter box .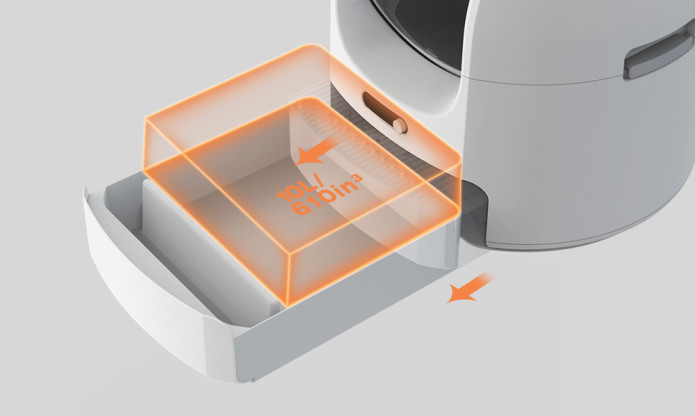 In addition,with the unique shape inspired by cat's ear,the litter trap pedal gives a convenient for entry and helps to gather litter kicked out from the litter box as well as stuck to the cat's paws, finally make it recycling!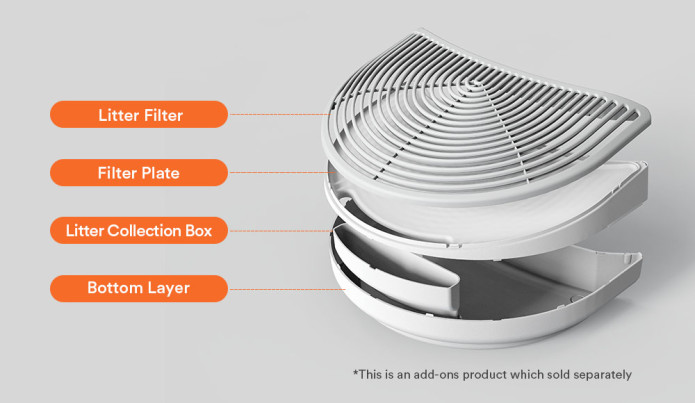 We filmed a video for you of how to using ChouBox.

Lots Of Automatic Cat Litter Box Among Market , So Why We Redesign The ChouBox?          Because traditional self-cleaning litter box have a critical flaw:Designd Base On Human's Needs. 
The result is a tool that is inherently difficult to carry with cat's pleasant into the work.We fixed that, and more.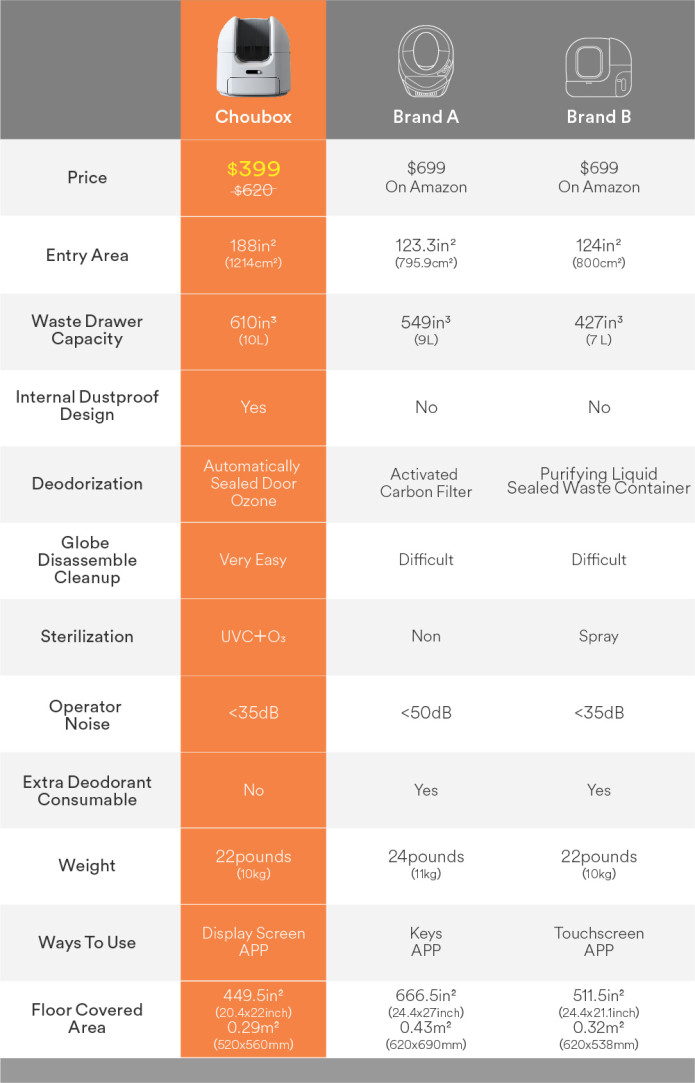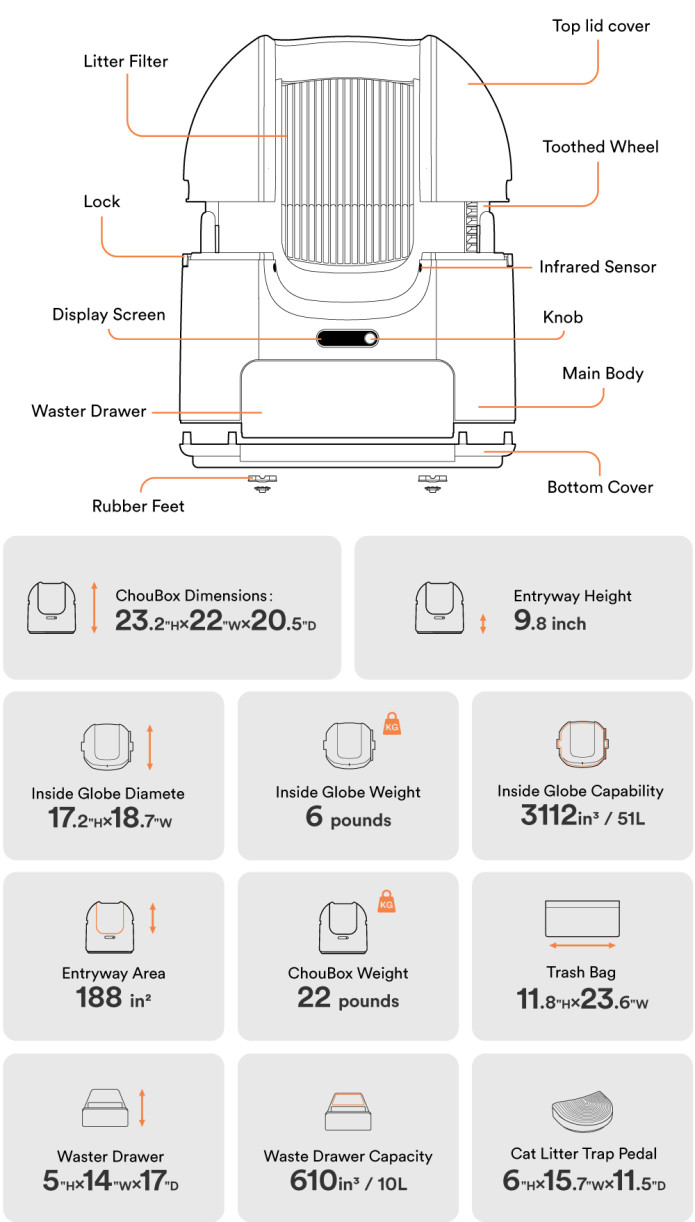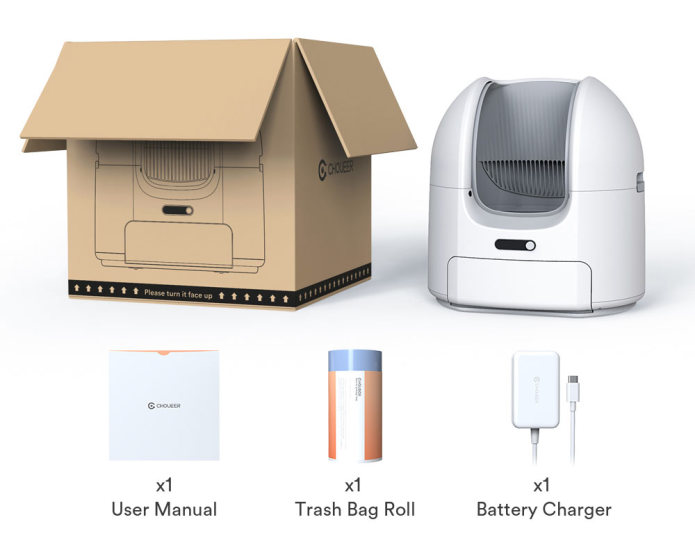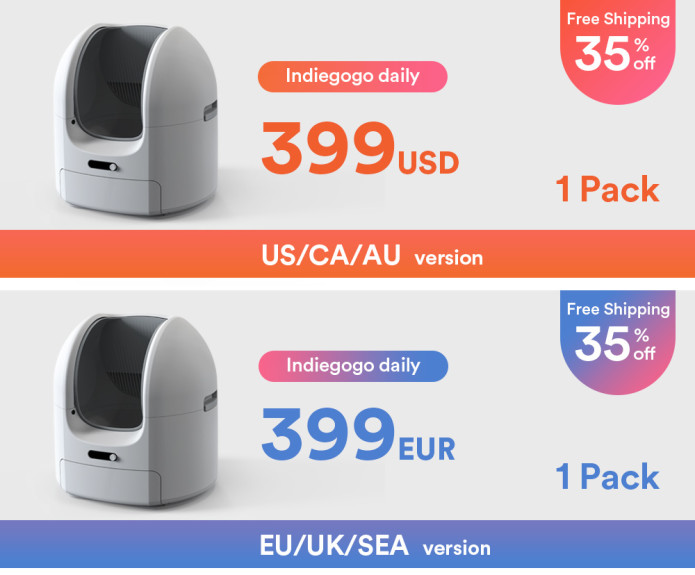 Uixoo Hi16 fits all AirPods, provides an extra power supply, protects your AirPods from anti-lost
Solar power/40W/18V@3A Fast charger/3KG/Portable/Foldable/Waterproof//Camping/Multi-Digital Products/power station/outdoor adventures
Search for awesome projects
You may also be interested in
M1 STEM CAR is an artificial intelligence educational robot designed to unleash the endless creativity and potential of learners!
One-Button Automatic Inflation|Built-in High-Pressure Air Pump|Fast Inflate|Ultra-Light & Portable|Land & Water Either Will Do
Rapid Refrigeration and Warming | Semiconduction for Cooling and Heating | Fast Temperature Transfer | Keep Your Coffee Warm | Silent
You may also be interested in
M1 STEM CAR is an artificial intelligence educational robot designed to unleash the endless creativity and potential of learners!
One-Button Automatic Inflation|Built-in High-Pressure Air Pump|Fast Inflate|Ultra-Light & Portable|Land & Water Either Will Do
Rapid Refrigeration and Warming | Semiconduction for Cooling and Heating | Fast Temperature Transfer | Keep Your Coffee Warm | Silent