Aegis: The Most Secure WiFi Smart Deadbolt Ever.
Make your deadbolt smart, without changing your lock. Auto-lock & unlock. Break-In Detection.
Pledge Here
Aegis turns your current deadbolt to a smartbolt by replacing the indoor part of your existing deadbolt. 
So you don't have to replace your key or
change the exterior design of your door.

Keep your key as the
backup you'll never need to use.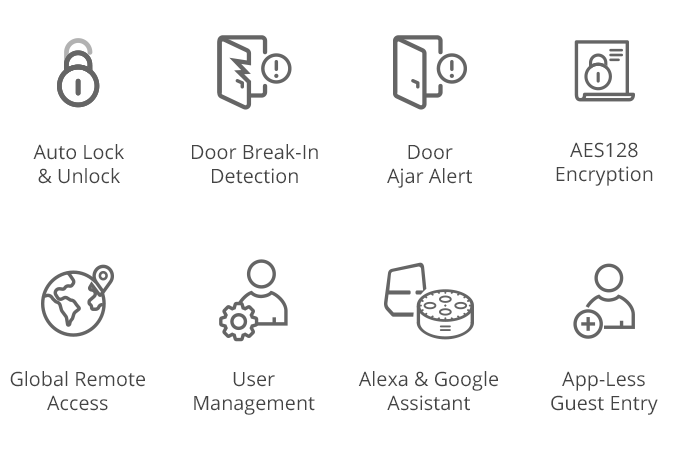 Add Advanced AI Security
Sentry Smart Doorbell
Get even more out Aegis when connecting with Sentry. Unlock your door with fingerprint, know who's at the door with Facial Recognition, and get notified when a package is delivered or someone attempts to steal it.


Auto-Unlocks When You're Home &
Auto-Locks Behind You
Get Alerts When The
Door Is Left Ajar.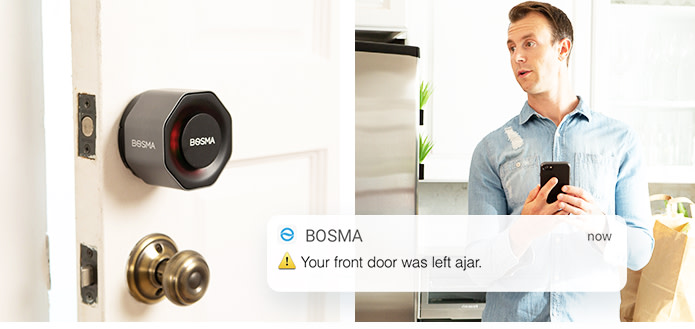 Remote App For Ultimate Control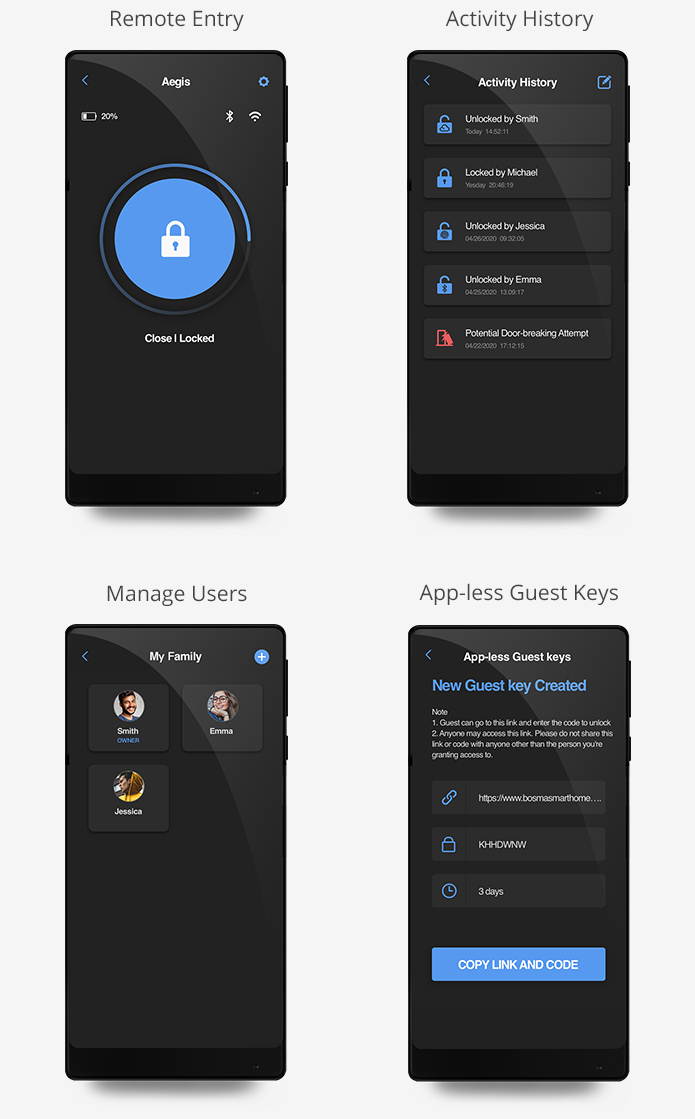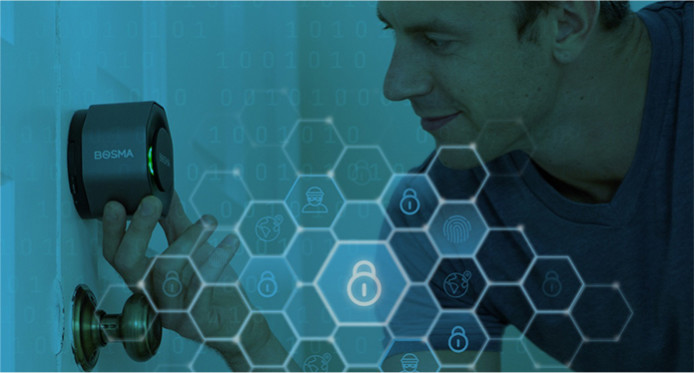 Bank-Grade AES-128 Advanced Encryption
The Ultimate CyberSecurity protection. Use your app and digital keys knowing no one will be able to hack your data.
Quick Install. All you need is a screwdriver
Keep your existing deadbolt & simply install Aegis on the inside of your door. Leaves your outside lock & keys the same. All you need is a screwdriver and 5 minutes.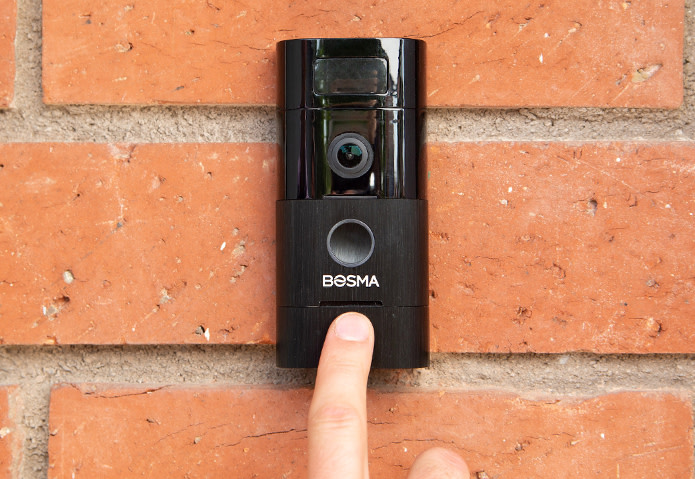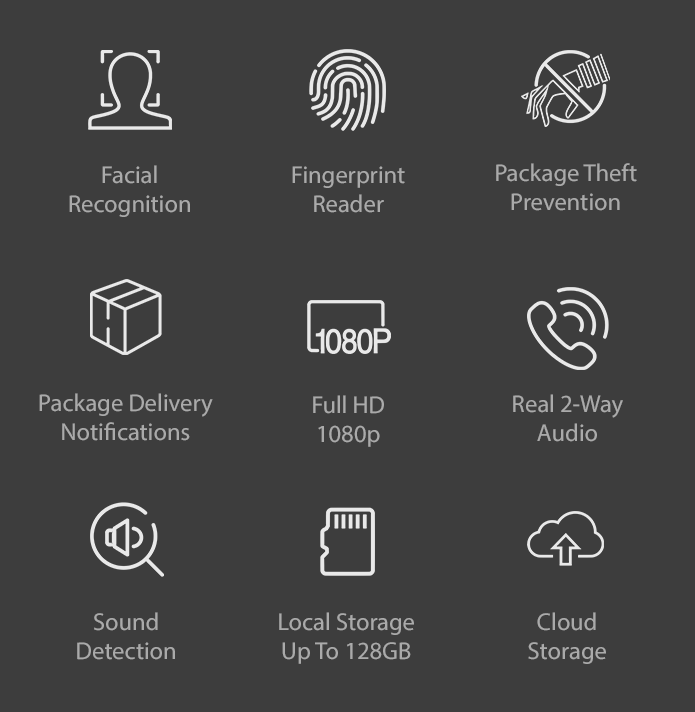 Learn more about the Sentry video doorbell here.
WE ARE THE BEST.
Not Just One Month Out Of The Year…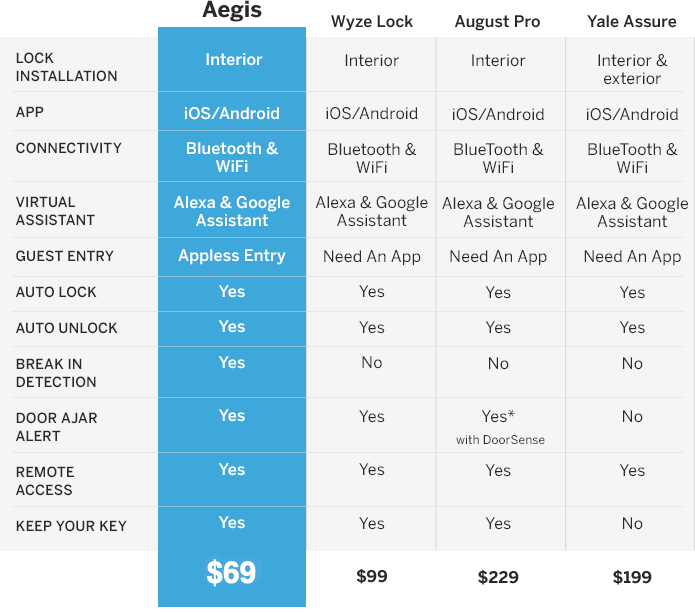 What's In The Box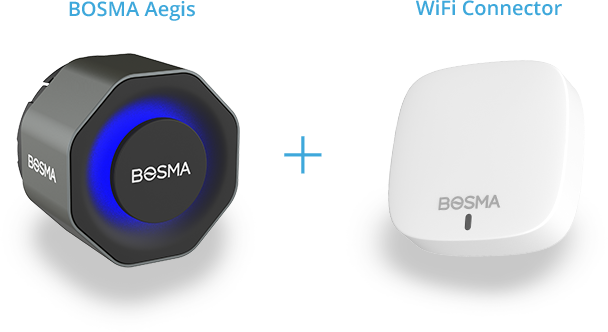 Tech Specs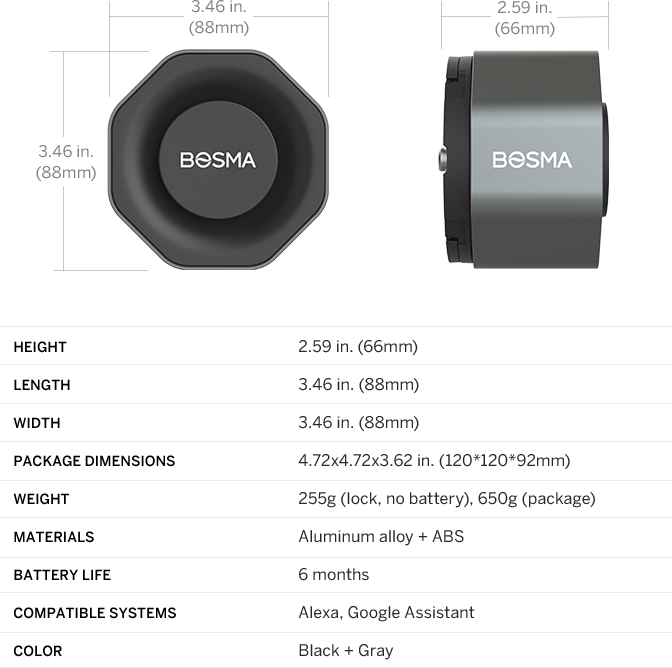 Rewards Breakdown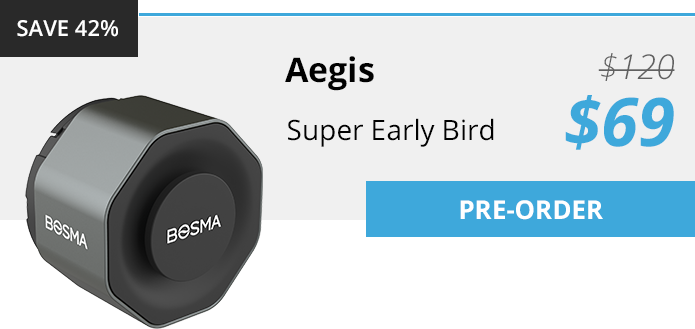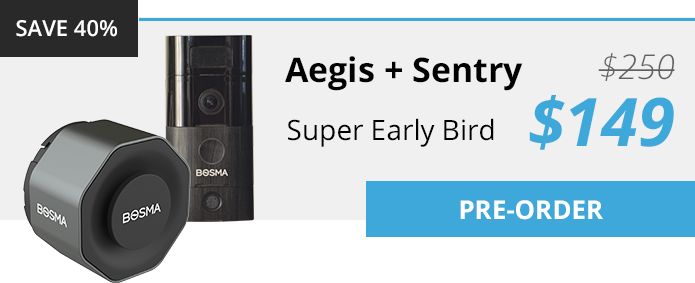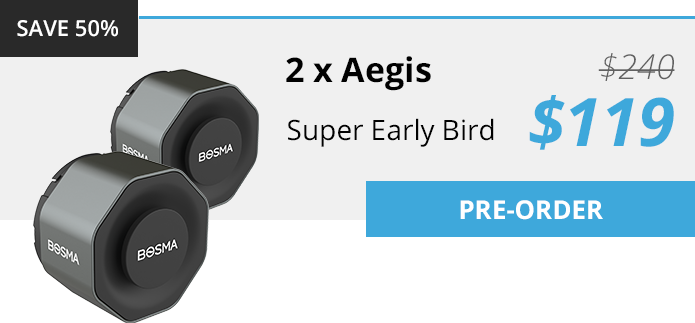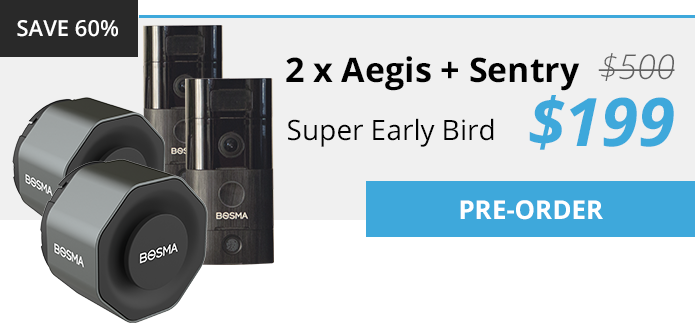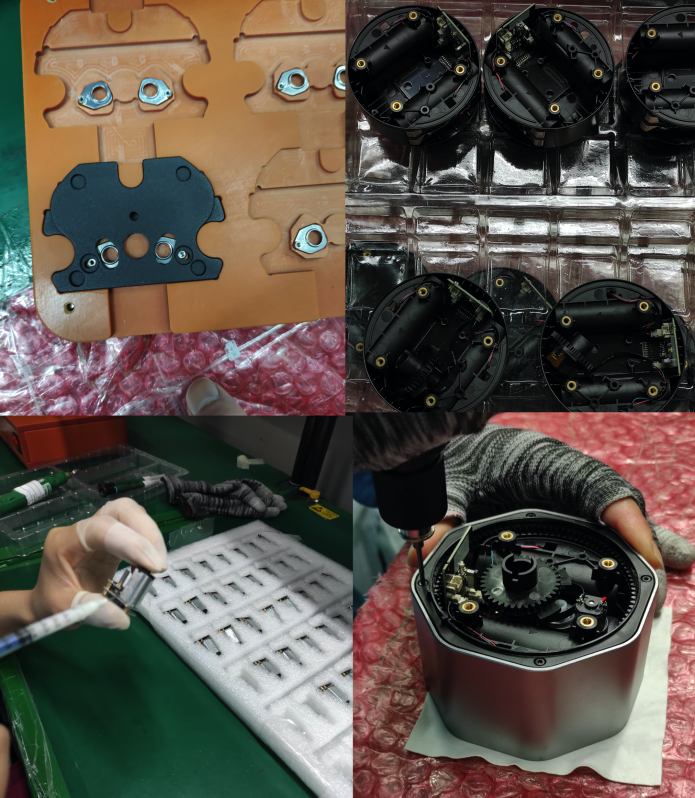 We Are On Track To Deliver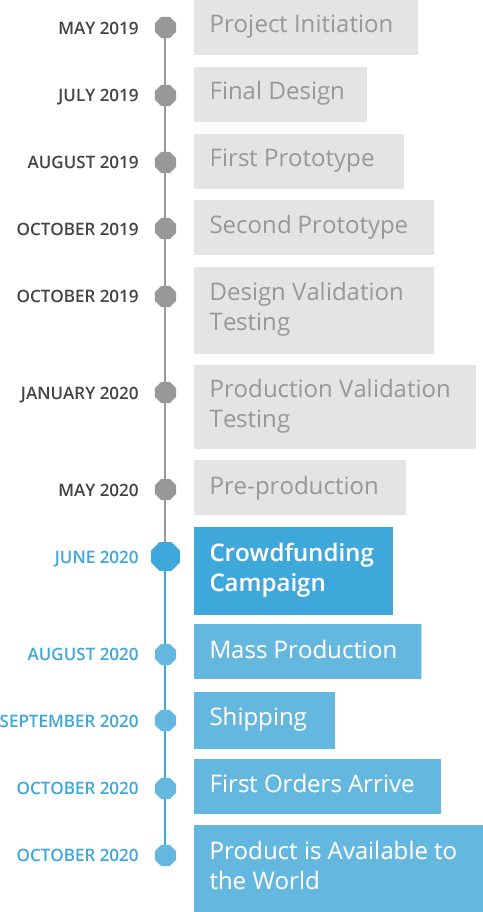 Product Team Hard At Work
Who we are?
Bosma is a designer and manufacturer of smart connected devices. For the past five years, we have introduced various products to the market ranging from indoor/outdoor security cameras, smart doorbell, smart door lock, intrusion sensors, lighting, and much more. And we are just getting warmed up. As a brand we strive to deliver on the promise of an amazing experience. We do this by spending time with our customers and understanding their needs and how our products can further enhance their lives. There is nothing more important to us than the safety of our customers and their families. 
Our mission
To provide thoughtful design and superior quality that deliver the best possible experience for our customers now and in the future.
Our Values
Provide high quality products
Provide superior customer service
Keep it simple
Be cost-conscious
Dare to be different
We invite each person to learn a little more about who we are and what drives us. We are committed to delivering an amazing experience whether is through our products, our customer services, or in the community. We look forward to being a vital part of your life. 

Shipping

We are able to ship worldwide. VAT and GST not included. Please see each perk for details on the shipping cost that applies to you.

We plan to ship starting in September 2020. We will keep you up to date on our progress and the expected delivery date of your order.

By backing now, you'll get to own one of the very first products off of the line, plus exclusive access to provide valuable feedback that will shape future generations of the product.
Use day or night to become more focused, more productive, and more relaxed.
No More Tangled Cords | 165W Powerful Suction | Featuring 3D Pool Map Planning & Navigation System | 5 Cleaning Modes
Search for awesome projects
You may also be interested in
The most versatile laser measure that integrates 9 materials stud finder, thermal imager, cross laser level and much more
One Device, Infinite Dreams
LiDAR SLAM Navigation | No Perimeter Wire | Intelligent Obstacle Avoidance | Multi-zone Management | Intelligent Path Planning
You may also be interested in
The most versatile laser measure that integrates 9 materials stud finder, thermal imager, cross laser level and much more
One Device, Infinite Dreams
LiDAR SLAM Navigation | No Perimeter Wire | Intelligent Obstacle Avoidance | Multi-zone Management | Intelligent Path Planning