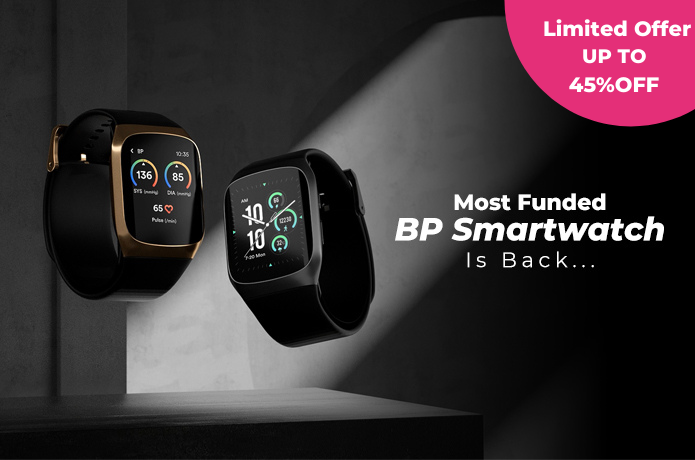 BP Doctor MED: World's 1st Med-Grade BP Smartwatch
Wearable Blood Pressure Monitoring 24/7|Accuracy ±5mmHg| In-App Sync&Insight|Activity&Sleep Tracking
Pledge Here
YHE BP Doctor MED is the world's first medical-grade true wearable blood pressure smartwatch. It features a patented dual inflatable air cuff design that monitors your blood pressure fluctuations 24/7 with the traditional oscillometric BP measurement. Along with BP monitoring, BP Doctor MED also tracks your daily activities and sleeping sessions and provides comprehensive health data insights. All your health info can be synced in-app and shared with your family members remotely for health management or generated in a report that can be instantly shared with your doctor.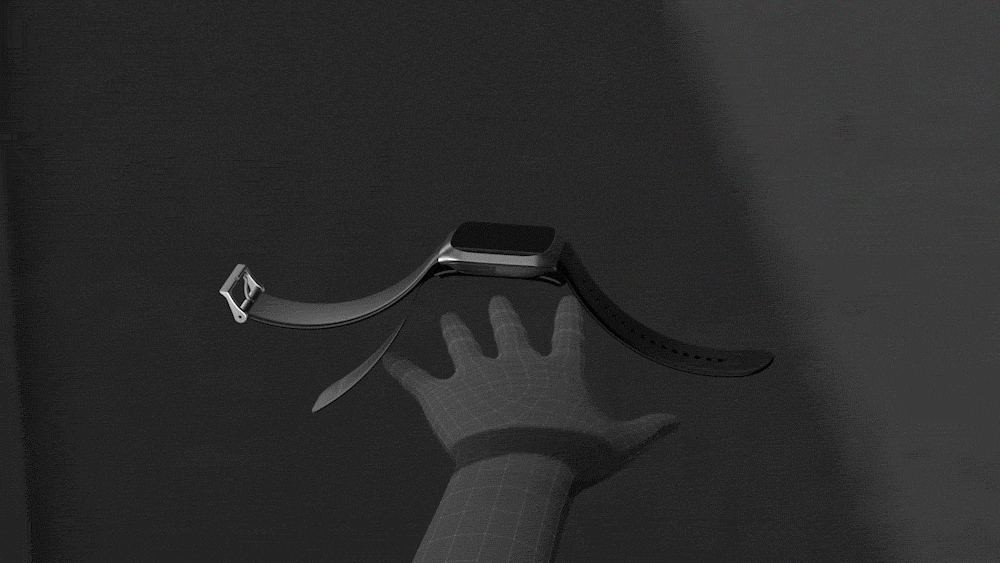 Crafted with a lightweight and ergonomic design, BP Doctor MED can work for up to 7 days on a single full charge. It also has all the essential features of a smartwatch, like push notifications, call alerts, reminders, vibrating alarms, and more for an efficient lifestyle anywhere you go!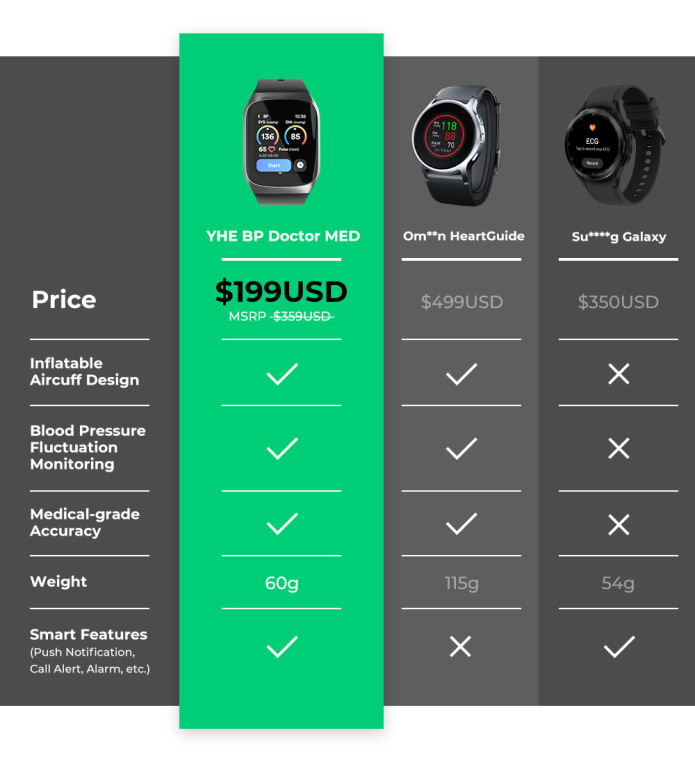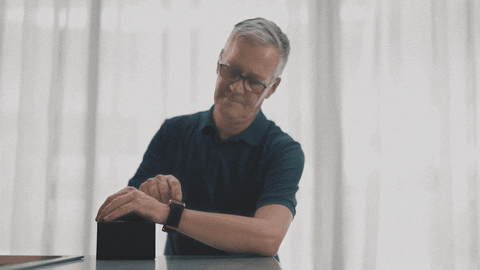 As a pioneer in the industry, BP Doctor MED features a patented dual-cuff design and miniaturized components for an everyday wearable BP smartwatch with medical-grade on-wrist BP measuring anywhere you go!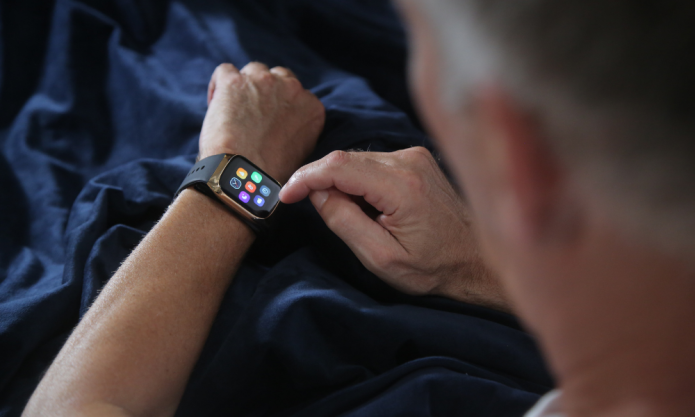 No matter where you are, simply press the button, place your hand at the same level as your heart, and the cuffs will automatically inflate and deflate to finish one measuring session. After that, you can see real-time blood pressure feedback on the watch with an accuracy range of less than 5mmHg. Easy and fast!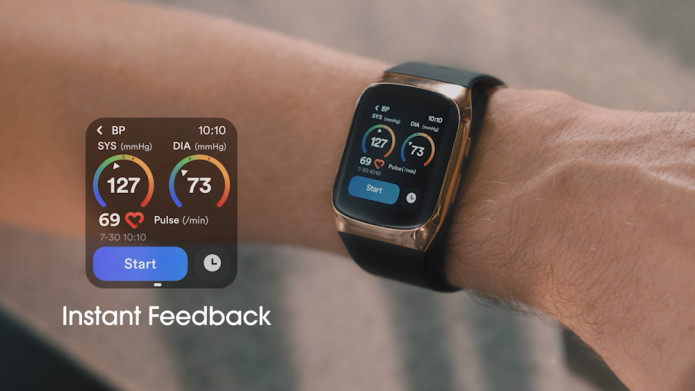 The measurement process takes around 20 seconds, which is even faster than ordinary measuring instruments and eliminates the hassle of operating a full-size BP arm cuff. After each measurement, real-time data will be indicated instantly along with instructions in-app to help you understand the reading. If there's any abnormal condition, you can send the result to your doctor via email with one simple press to let your doctor know your status and give you a further diagnosis.
*Everyone's normal range varies and each country/region has a different standard, the indicated color is just for reference. You can check the numeral indicators to see if it's normal or not based on your previous health status.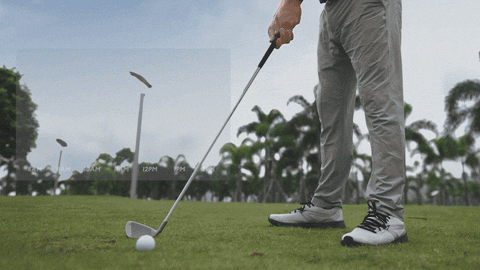 People with hypertension should take BP measurements regularly to know their blood pressure fluctuations. Many daily activities such as waking up, exercising, working, napping, or even going to the bathroom, cause your blood pressure to fluctuate over the course of a normal day.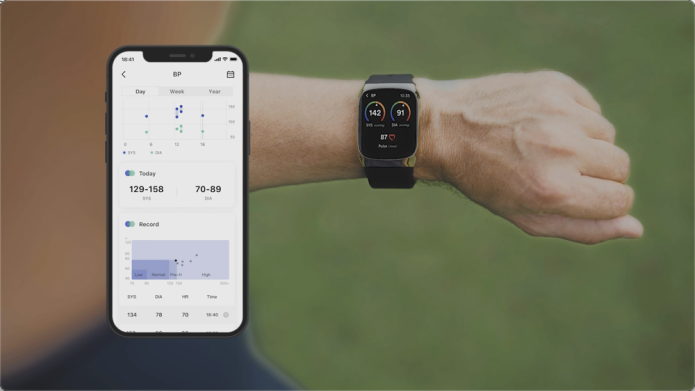 BP Doctor MED reminds you to monitor your blood pressure regularly and automatically generates graphs to see how your blood pressure changes along with your daily routine to help you improve your quality of life. If your doctor asks you to take measurements at a specific time (like after waking up), you can simply set up a BP monitoring reminder at that specific time. When reminded, simply press the button and you are ready to measure and record the info!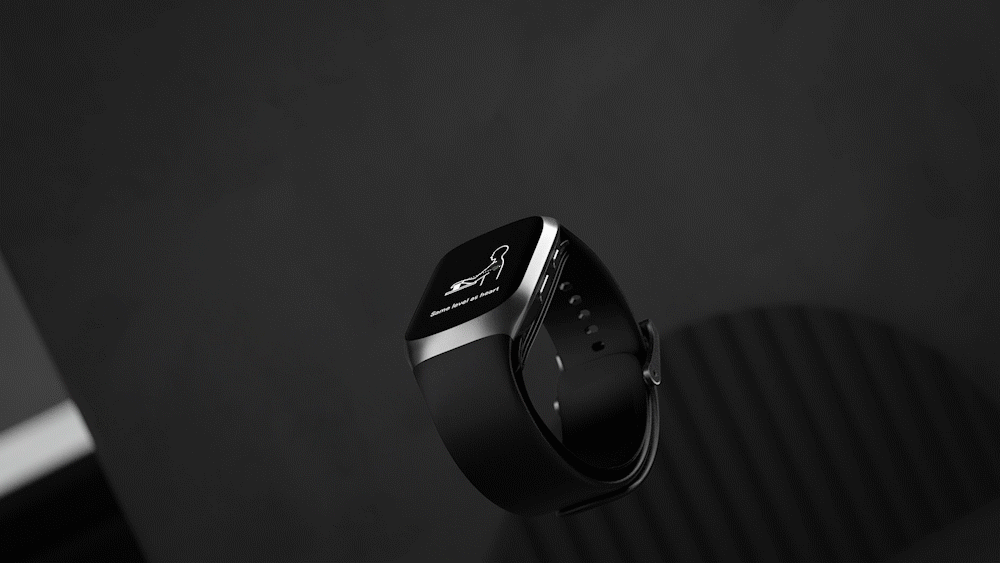 Unlike other smartwatches, BP Doctor MED uses a patented design of inflatable dual-cuffs that are arranged in the upper and lower portions of the watch strap. The cuffs will automatically inflate while measuring to wrap your wrist completely just like upper-arm BP cuffs used by doctors. This design provides accurate measurements and fast results!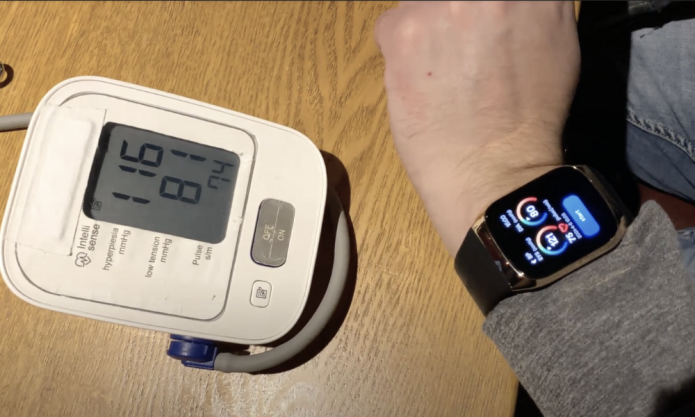 Based on our lab tests, BP Doctor MED delivers a BP reading with an average accuracy range within 5mmHg compared to a medical sphygmomanometer, which is reliable for daily BP monitoring and can be used for clinical reference.
With the same accuracy as the clinical standard, BP Doctor MED enables you to track your blood pressure status anywhere you go with an ergonomic design on your wrist. Say goodbye to bulky equipment and the hassle of wearing an upper-arm cuff!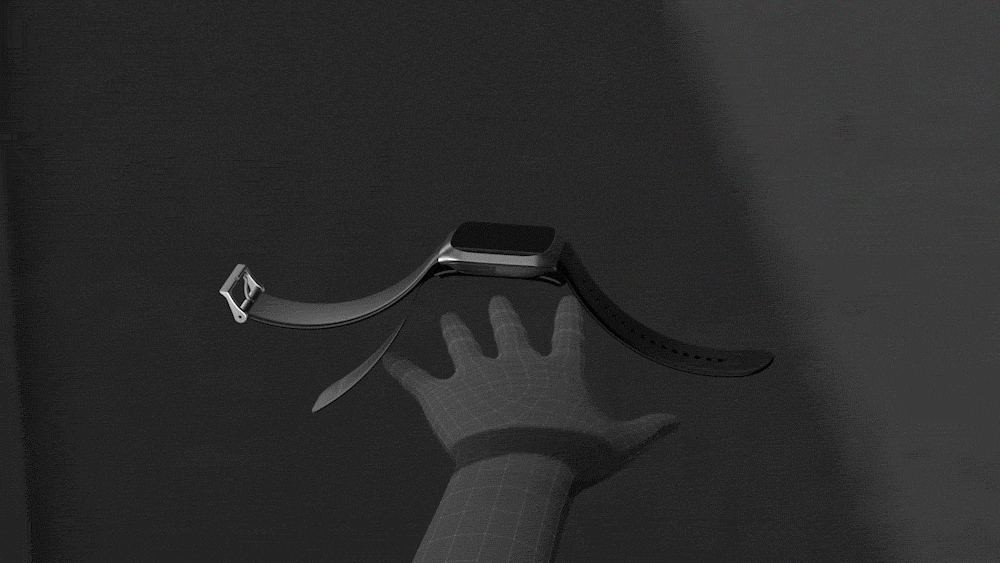 BP Doctor MED utilizes two cuffs into the watch strap to go fully around the wrist. The fully wrapped design ensures that the arterial blood stops from flowing into the underlying limb and pulsation cease so that an accurate arterial pulse can be detected by the miniaturized transducer and analyzed by our smart algorithm. In this way, the result is more reliable with fewer errors compared to other smartwatches.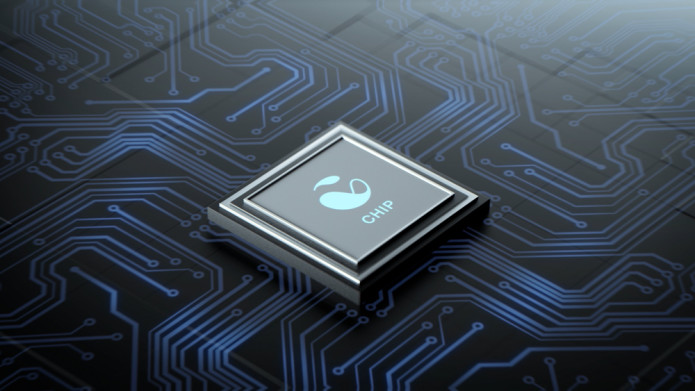 The key attributes for accurate measurement of on-wrist monitors are the key components and the algorithm, all of which require a great deal of investment and years of careful research. BP Doctor MED was created with core technologies originally designed and developed by YHE.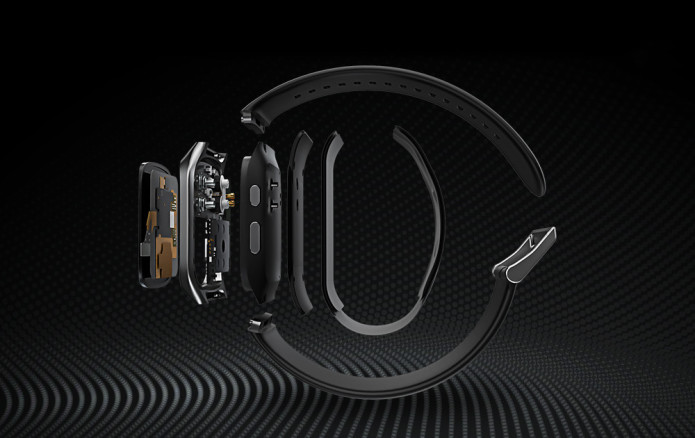 To fit the dual cuff design, YHE has developed a miniaturized valve that can accurately control the air pumping into the cuffs and an optimized transducer for accurate pulse detection. Along with the cuffs and chips, all key components are patently owned by YHE. Also, we have done thousands of tests based on our extended database of volunteers worldwide to train our self-developed algorithm for more accurate and intelligent modeling!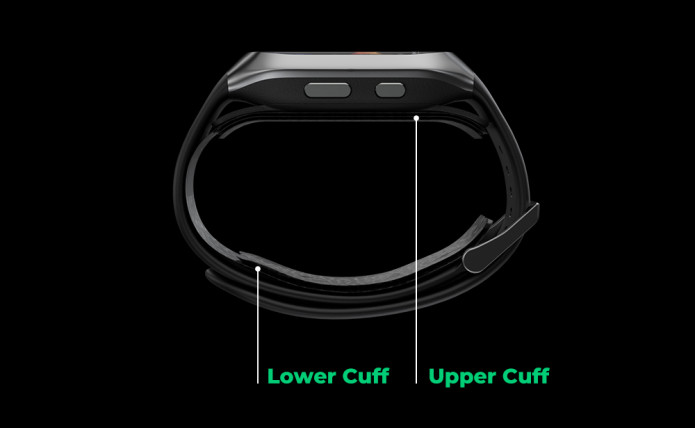 Just like the upper-arm BP measurement you experience in the doctor's office. BP Doctor MED uses the traditional oscillometric measurements with a dual cuff design. The cuffs will inflate automatically to wrap your wrist with pressurized air. The rising pressure in the cuff makes arterial pulsation rise to a peak and eventually cease when the arterial blood flow completely stops in that area momentarily. At this point, inflation stops, and a valve opens allowing the pressure in the cuff to reduce. 
The built-in transducers detect the pressure changes within the cuffs throughout the whole process as below: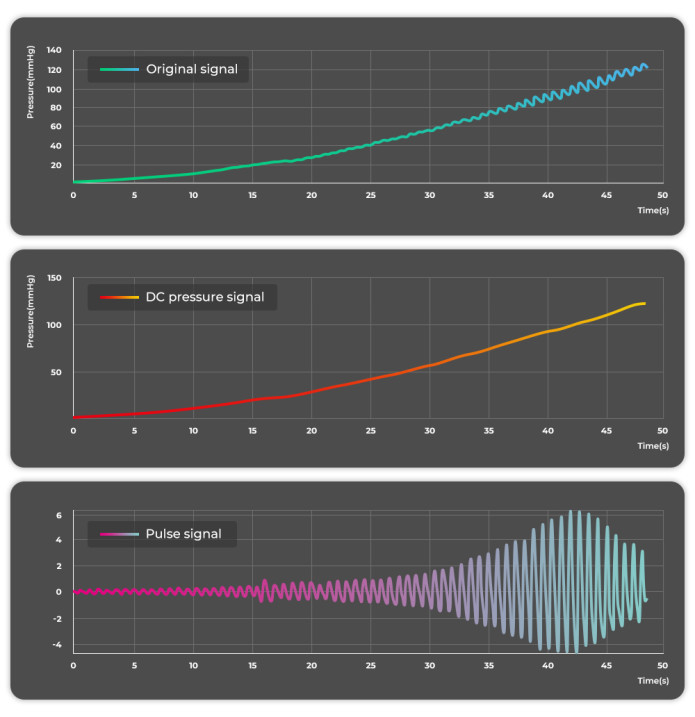 Based on the detected pressure, BP Doctor MED's smart algorithm will calculate the corresponding SBP (Systolic Blood Pressure) and DBP (Diastolic Blood Pressure) based on the peak pulsation (ABP – Ambulatory Blood Pressure). Thanks to powerful modeling and a robust database, the algorithm will calibrate the corresponding coefficient to deliver an accurate result based on the different pressure conditions.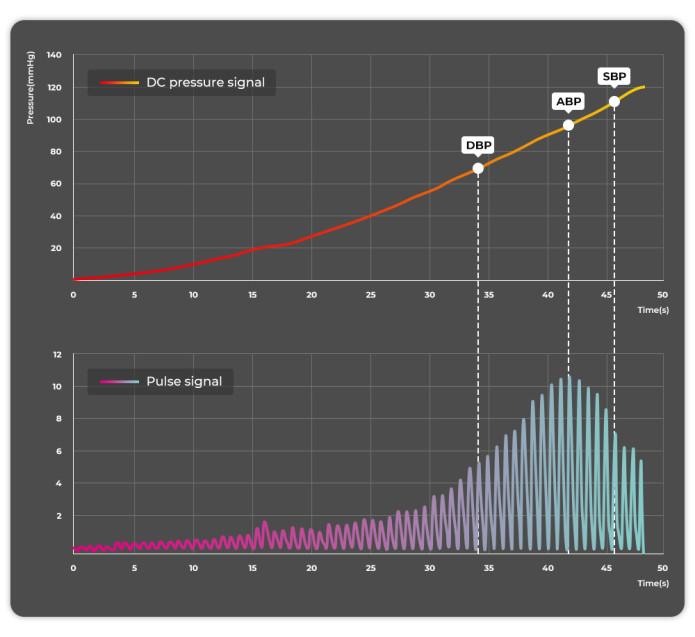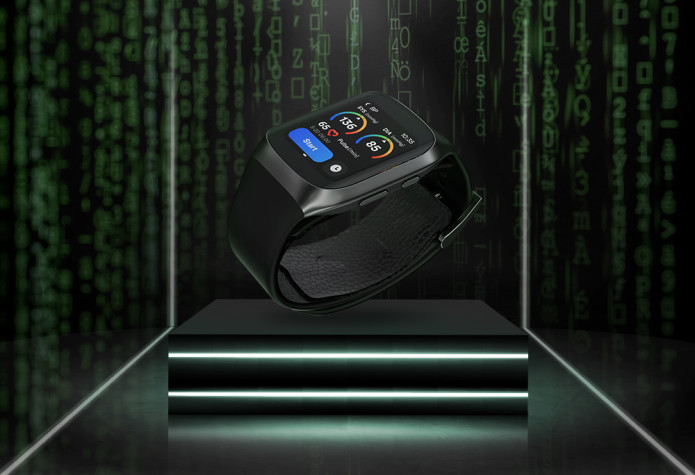 BP Doctor MED is equipped with our latest patented chip that uses an intelligent algorithm for SBP and DBP calculation. The modeling of our algorithm is established on our massive database. Over the past few years, we have invited thousands of volunteers worldwide to help us train our algorithm to make it smart enough for a more accurate performance for different people in different age groups and from different countries/regions. Meanwhile, our algorithm learns from your daily use to improve the accuracy, which means the longer you use it, the more accurate it will be!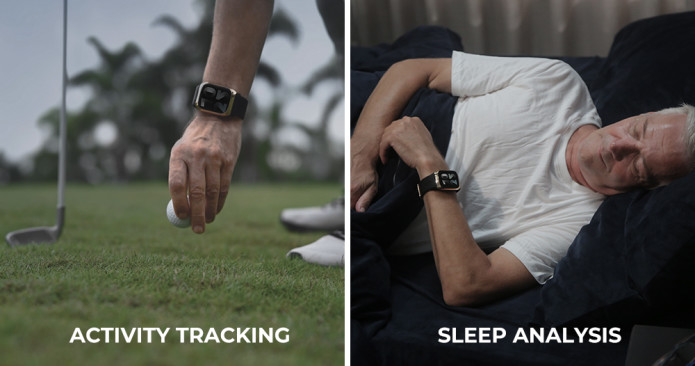 The healthy lifestyle we encourage also requires a good amount of sleep and exercise. BP Doctor MED is here to help monitor your body status in various dimensions, from sleep analysis to activity tracking. All the tracking data can be reviewed for a comprehensive understanding of your body health to improve your quality of life.
Quality Sleep Starts with Monitoring Sleep Sessions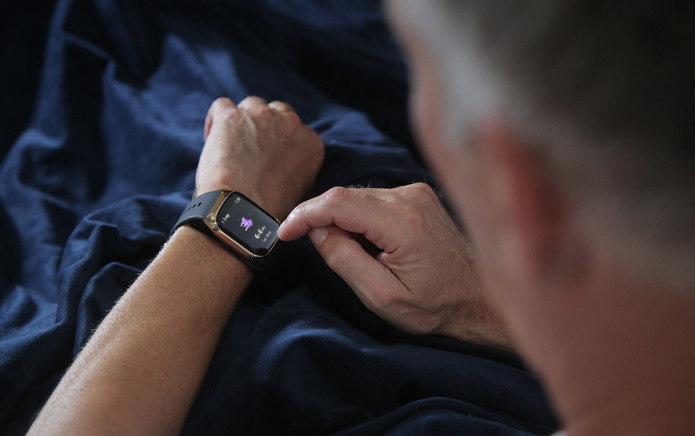 A good night's sleep is essential for body recovery. By measuring the length of different sleep sessions, BP Doctor Med visualizes your sleep sessions with intuitive charts and diagrams so that you can better understand your sleep patterns (such as deep/light sleep duration, sleep cycles, sleep activities, etc.) to optimize your downtime.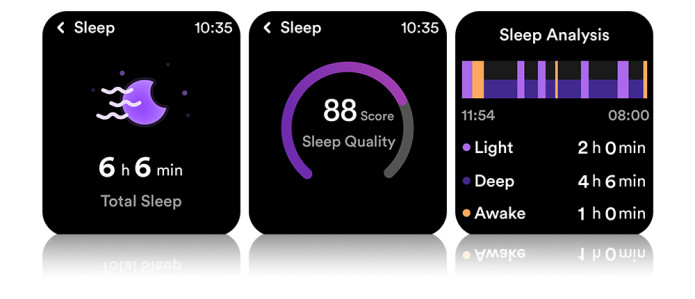 Activity Tracking On the Go
Along with BP monitoring, BP Doctor MED also monitors your daily activities with built-in fitness modes. It helps you to achieve your daily fitness goals with a variety of metrics including calories burned, step count, and more for detailed activity insights.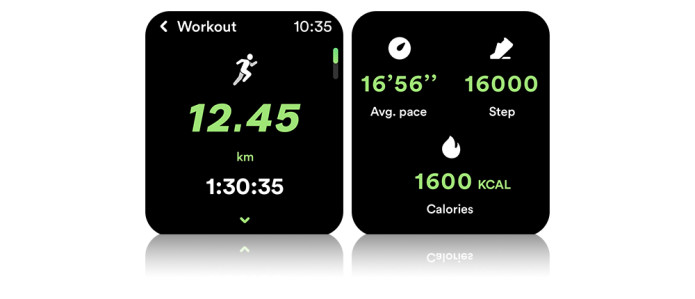 Also, You can set up a goal for fitness based on calorie consumption, duration, or distance to help you achieve your customized daily fitness goals and stay motivated.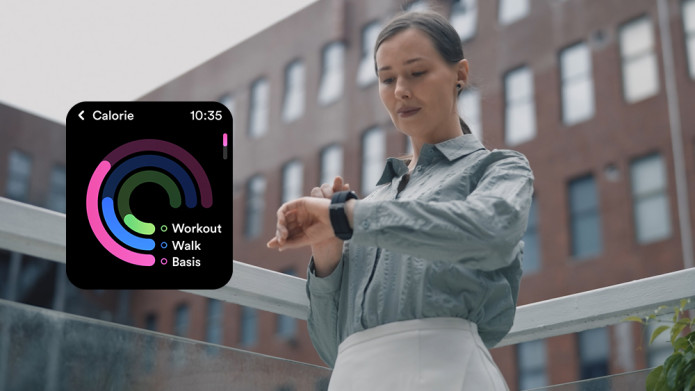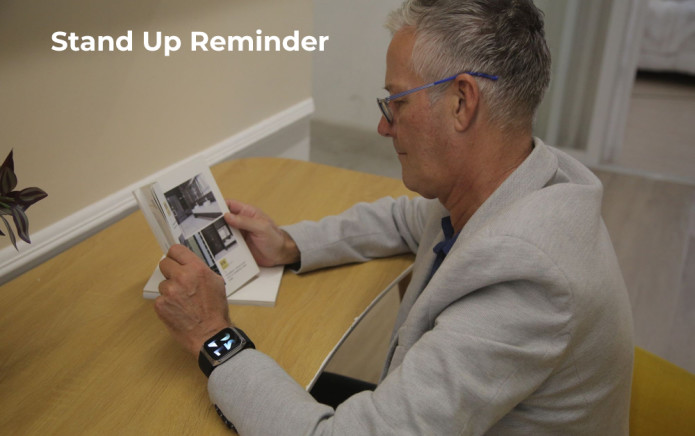 These days, people are often sedentary, which is a problem that potentially triggers hypertension. That's why BP Doctor MED provides stand-up reminders that get you on your feet and moving around to avoid a sedentary lifestyle.

No hidden fees ever. BP Doctor App syncs your blood pressure changes, activity indicators, and sleep sessions in-app and graphs them into charts and diagrams that you can check anytime you want, providing you with better insight into your overall body status to develop a treatment plan or improve your lifestyle.
We provide various metric options for all kinds of indicators, such as Miles/Kilometers, Kg/Lbs, and more. You can simply change the metric to fit your preference!

BP Doctor App enables whole-family health management with one simple click wherever you are. All the data synced in-app can be shared with your family remotely so that they can check your physical condition at any time. Better care and a better life for you and your entire family!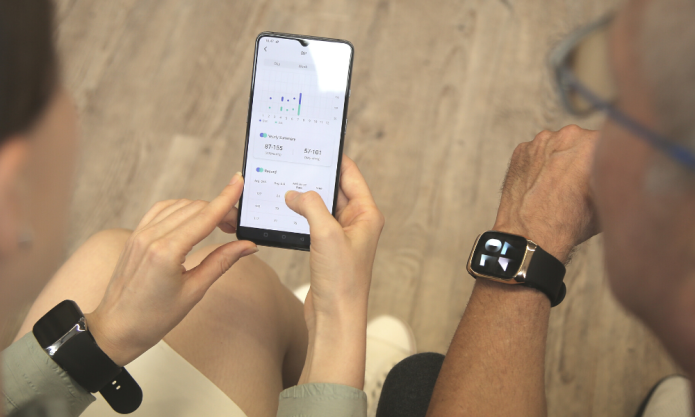 Meanwhile, you can share all your BP measurement records in charts with your doctor via email to provide an intuitive monthly/quarterly/yearly insight of your BP health changes, which is especially helpful to those who are trying new medications or treatments.

As a smartwatch, BP Doctor MED also provides all the essential functions you expect such as push notifications, call alerts, reminders, and vibrating alarms to help you live a more convenient and efficient life. When it comes to any messages or push notifications, simply raise your wrist to have a quick preview. In this way, you will never miss the messages that matter, a phone call from a significant other, or an important business email, even with your phone in your pocket. 
Push Notification & Call Alerts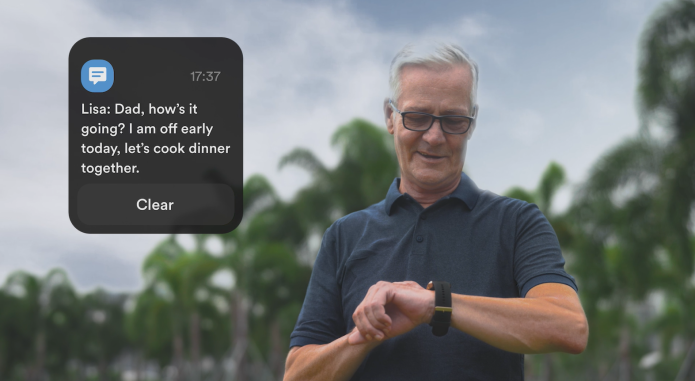 Vibrating Alarm for Wake-up & Reminders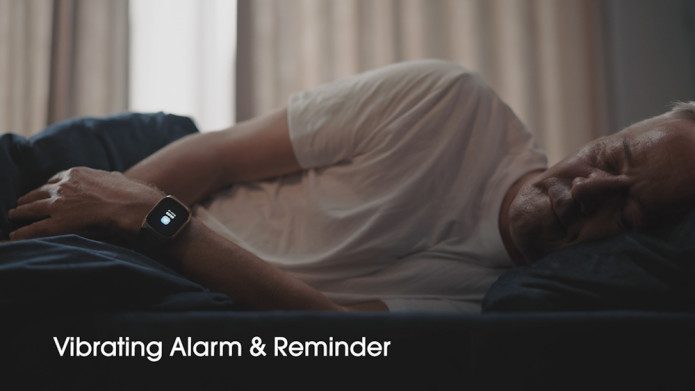 Get rid of the annoying alarm clock at your bedside! BP Doctor Med supports a vibrating alarm that gently wakes you at the desired time. Also, you can directly set an alarm on your watch without the need to use your phone.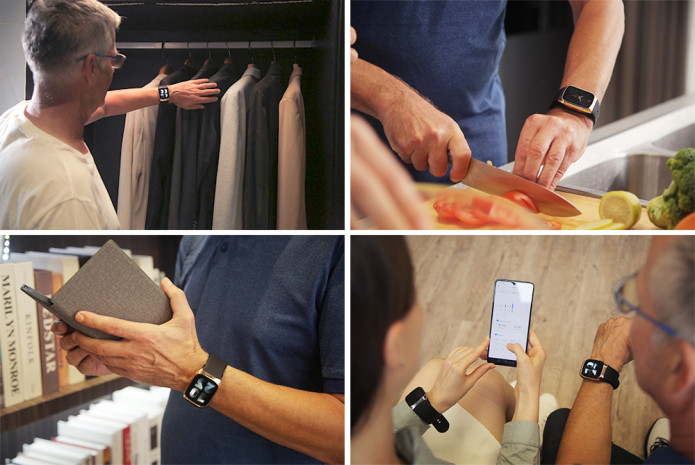 By miniaturizing all the essential built-in components and using an ergonomic design, BP Doctor MED is super lightweight and comfortable enough for all-day wear. With a weight of just 60g, BP Doctor MED is perfect for daily use. The watch strap is made of skin-friendly PU material for luxurious comfort on your wrist. 
Adjustable Strap For Different Requirements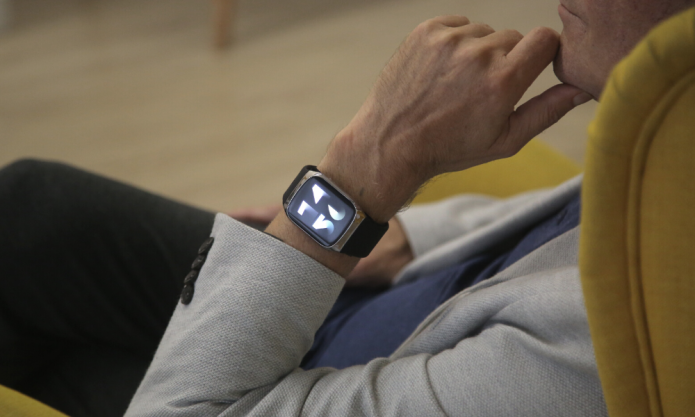 BP Doctor MED uses an adjustable strap design that can be worn by people with different wrist circumferences (14cm – 19cm). Simply use our wrist circumference measuring tape (included) for an accurate measurement to help choose the suitable length of your strap.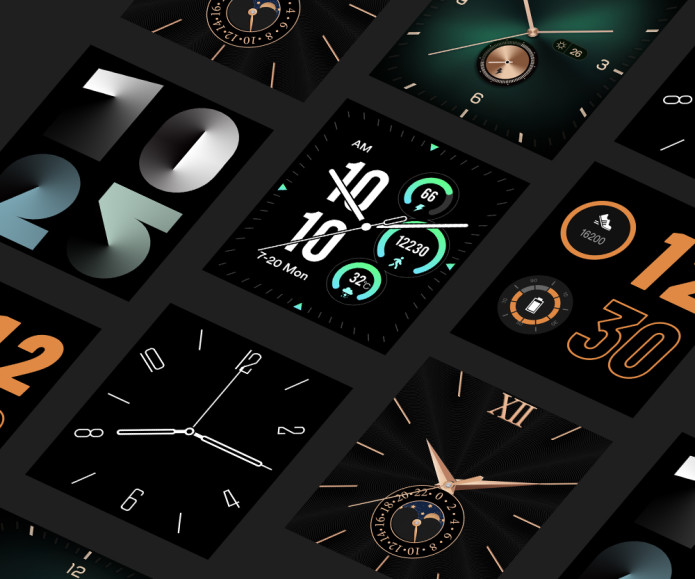 BP Doctor MED supports OTA upgrades for future features. Currently, BP Doctor MED supports 5+ languages(English, Japanese, Spanish, Simplified Chinese, Traditional Chinese…) and more will be available in future updates. As a modern daily wearable, BP Doctor MED displays various watch faces for different occasions and style requirements.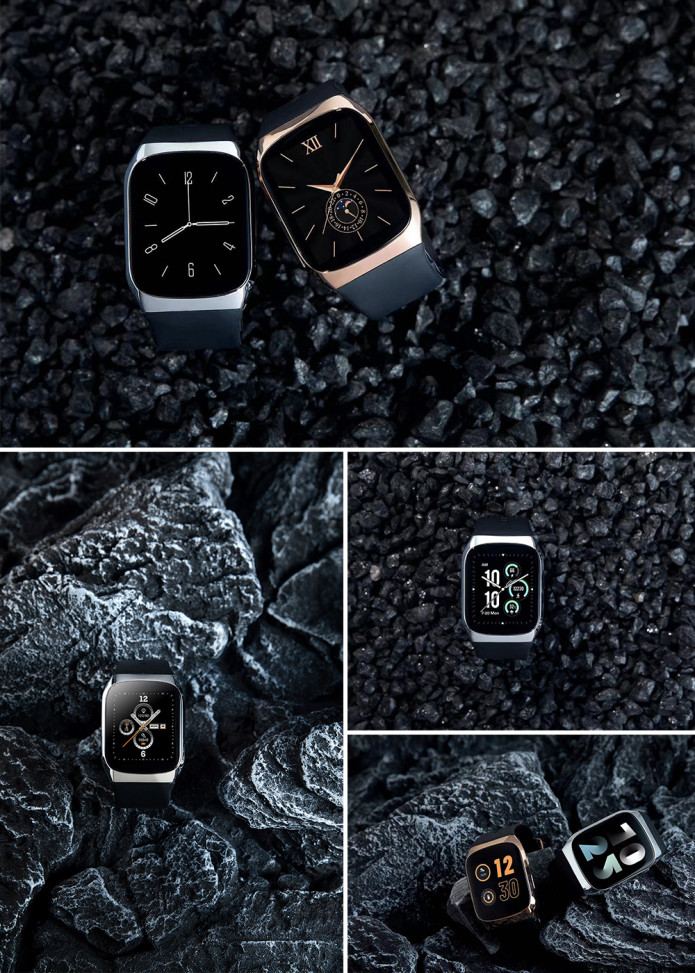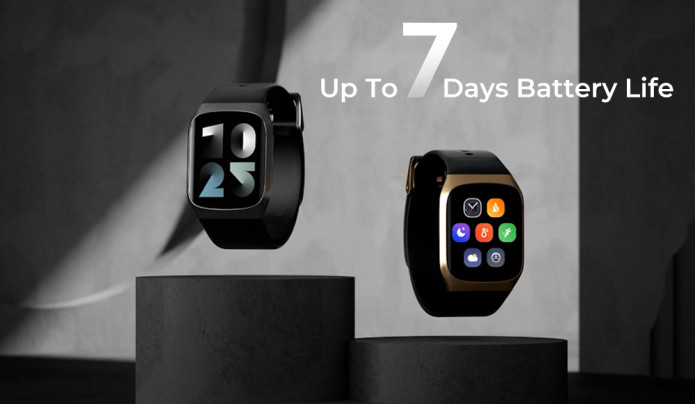 Even with all its powerful features, BP Doctor MED still provides a battery life of up to 7 days after one full charge (less than 90 minutes). Don't worry about taking it off every day for a refill, BP Doctor MED is ready for long-term BP monitoring on your wrist!

Right now, BP Doctor MED's FDA and CE Medical certification requests have been submitted and they're currently processing. The process will take as long as 9-12 months depending on the FDA and CE Medical's schedule. We are quite confident about the verification since we have already passed the tests of FDA and CE Medical-Recognized Consensus Standards (done by TÜV), which means the accuracy has reached the FDA & CE Medical standards and the reading can be used for clinical reference. We will keep you posted regarding our verification process and guarantee a full refund if we fail to pass the certification. Below is the timeline of our application that you can check for reference: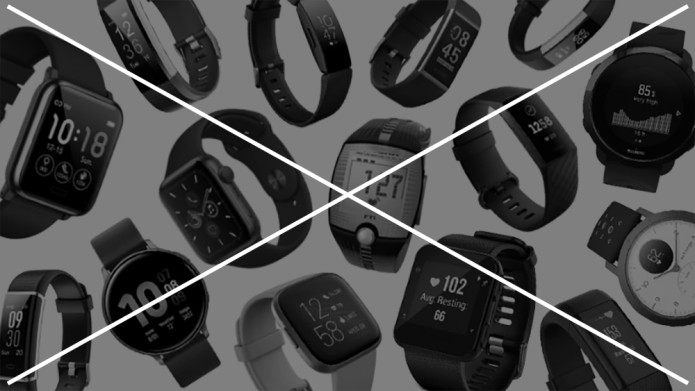 Maybe you have heard all these smart bands/watches without any air cuffs that claimed they can measure blood pressure with the photoplethysmography (PPG) method. However, this method is merely using an estimation with errors ranging to +/- 20 mmHg ( clinically acceptable range should be within +/- 5 mmHg) which may lead to misdiagnosis and eventually result in great loss.
BP Doctor MED features a dual inflatable cuff design that brings medical-grade accuracy along with all essential functions of the smartwatch/band. Get BP Doctor MED, get them all on your wrist!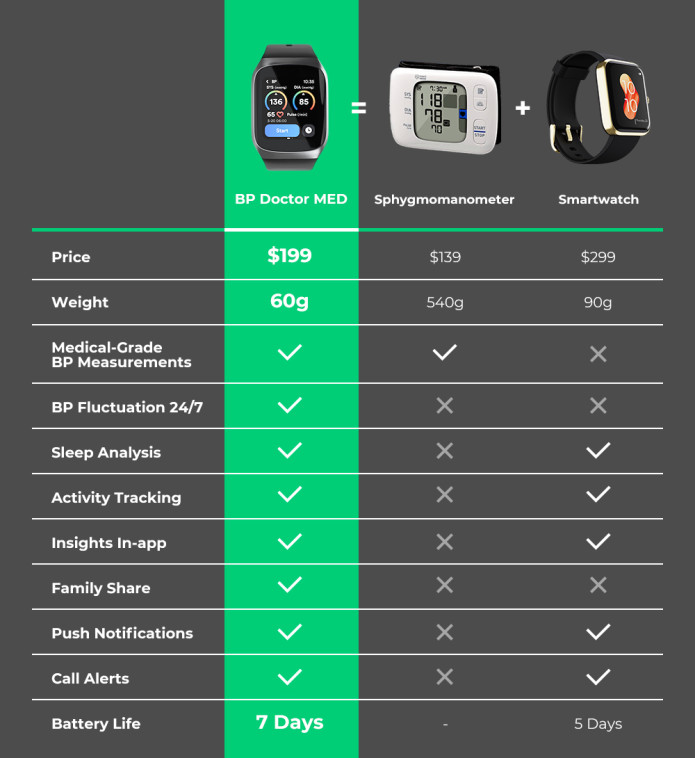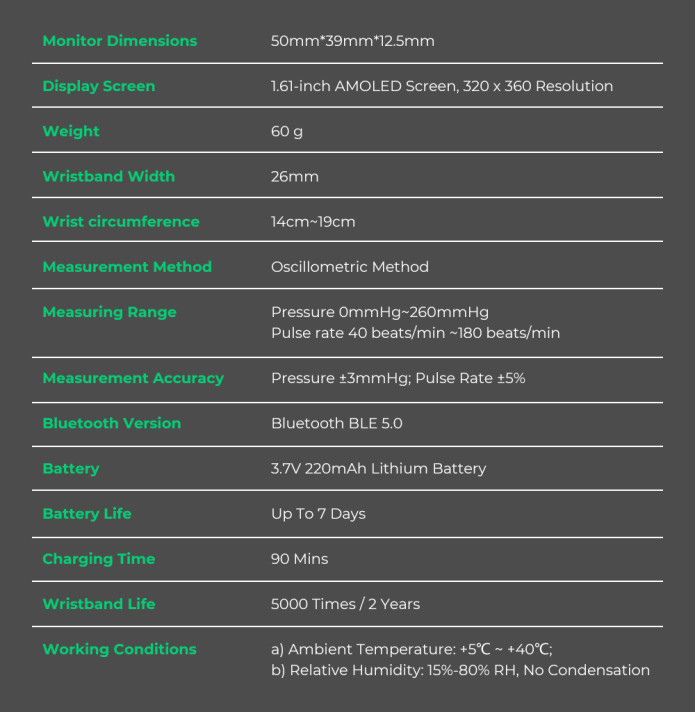 *The prices in Hong Kong Dollar (HKD) you see at the payment process have been equally converted from the prices below.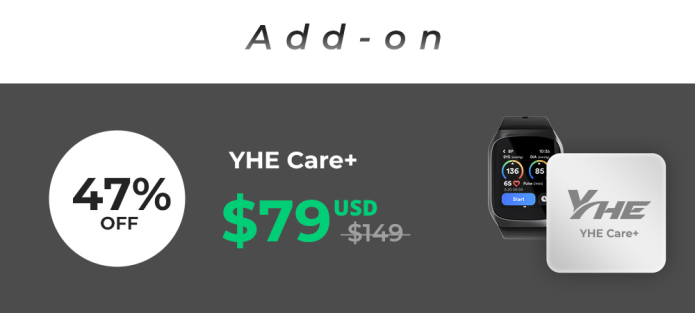 With YHE Care+, you can extend your warranty to 24 months. No need to worry about any damage!
This extended aircuff maintenance pack includes physical materials, tools, and an instructive video for replacing the aircuff in case of any damages.

  BOLTZ Cutter - The first cordless ultrasonic cutter is an interesting new gadget Following their successful cordless rotary tool campaign, BOLTZ has created another DIY tool, this time an ultrasonic craft knife called BOLTZ Cutter. Ultrasonic knives are...
Real Archery Gaming | Smooth Archery Experience | From Novice to Pro | Easy Set-Up | 600g Lightweight | Metaverse Possibilities
Search for awesome projects
You may also be interested in
A sleek, reusable yearly calendar – elegant, easy-to-use, and doubles as a whiteboard for notes.
A Camera Trigger packed with: High-Speed, Wireless Flash Control, Timelapse, HDR, AI Suggestion, Geo-Tag, File Manager and more
More than just a security camera, Genie S is a state-of-the-art, full-featured, recording device.
You may also be interested in
A sleek, reusable yearly calendar – elegant, easy-to-use, and doubles as a whiteboard for notes.
A Camera Trigger packed with: High-Speed, Wireless Flash Control, Timelapse, HDR, AI Suggestion, Geo-Tag, File Manager and more
More than just a security camera, Genie S is a state-of-the-art, full-featured, recording device.