Altis is the World's First AI Personal Trainer
Real-time form instruction and hyper-personalized workouts in your home, for any fitness goals!
Pledge Here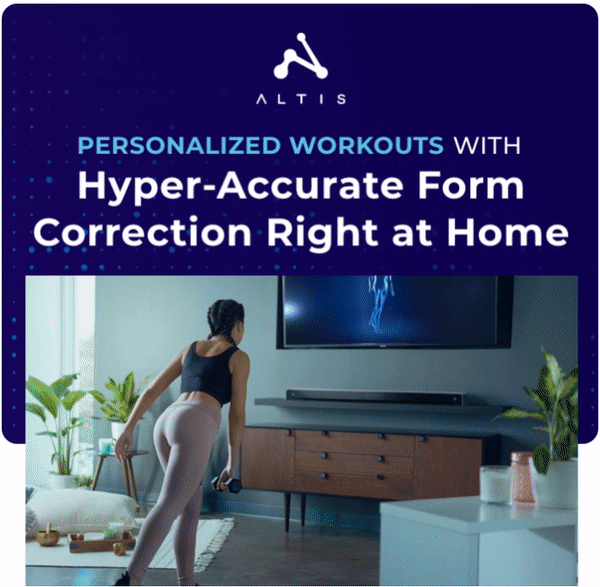 Altis sees you, understands you, and personally instructs you in the most interactive and intelligent fitness experience available in your home. 

Whether your goal is to lose weight or gain muscle, Altis intelligently creates optimized workouts just for you to help you reach them faster!
Altis is the only at-home workout device with built-in computer vision and AI that instructs you just like a real personal trainer. With the elegant look of a slim soundbar (it's the sleekest piece of workout equipment you'll ever own), Altis requires minimal space and plugs into any screen.



Never wonder if you're "doing it right" again. 
Powered by the world's first movement operating system, Altis creates an on-screen avatar of you to show you exactly how your body is moving in real-time and gives you both visual and verbal cues to correct your form. This gamifies the experience of exercise instruction and makes it a seamless, engaging part of your workouts to make sure you're training as safely and effectively as possible.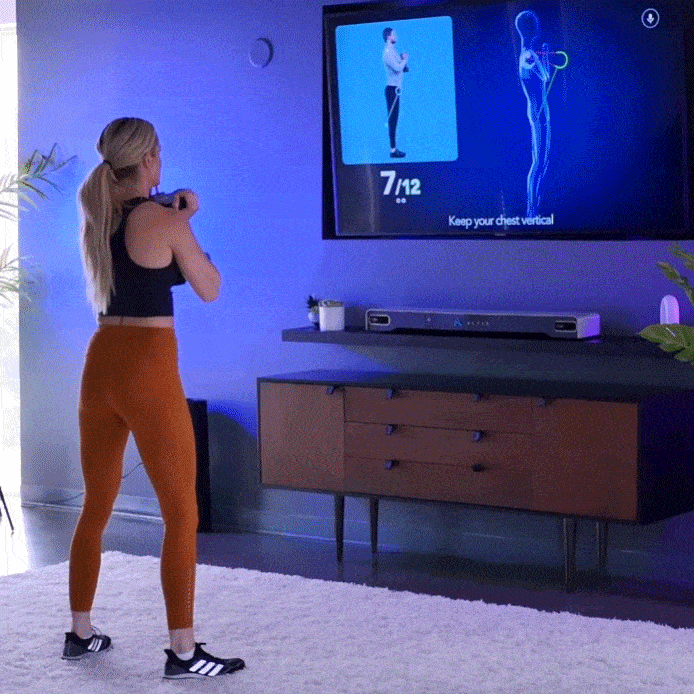 Altis' hyper-personalized workouts get you results faster – there are no cookie-cutter classes or generic fitness routines here! Every single rep, set, exercise, and instruction is customized and optimized for each user by a powerful AI.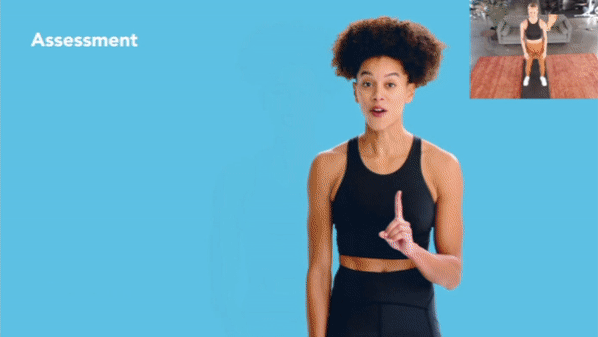 Personalization starts in onboarding where you complete a physical assessment and enter your goals. From then on, Altis will be ready with a custom workout each day that modifies based on your performance to help you reach your goals.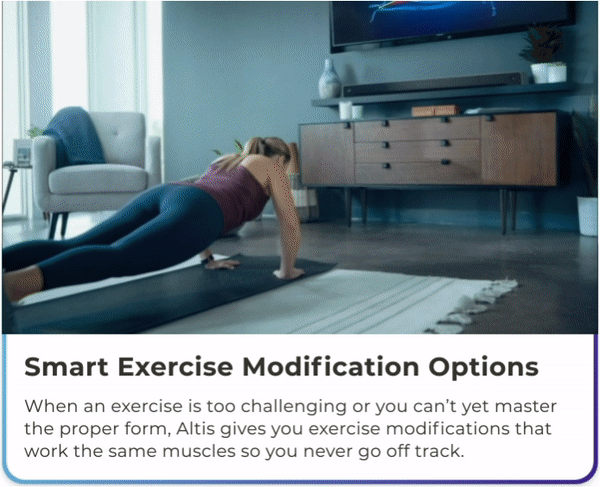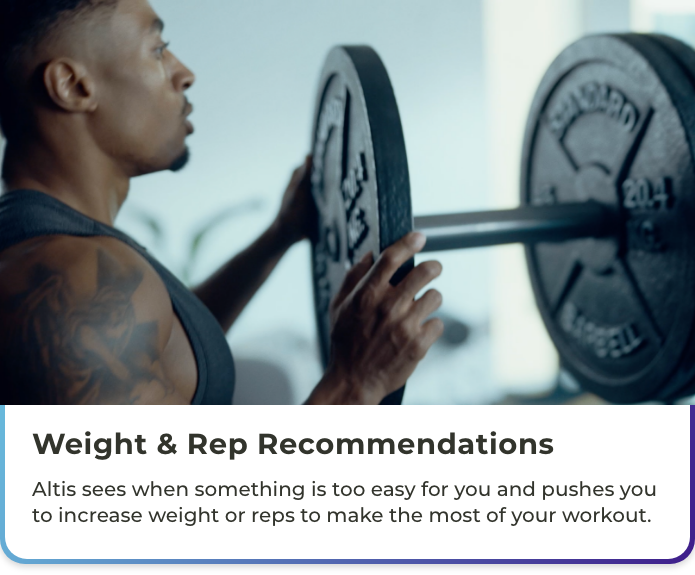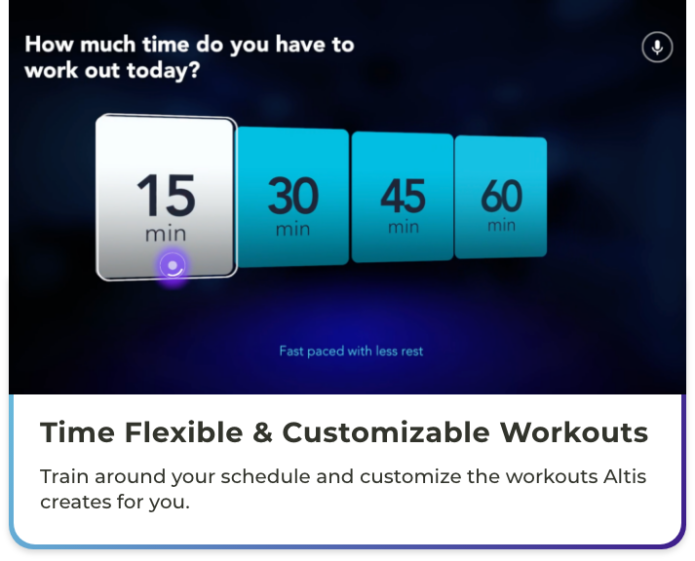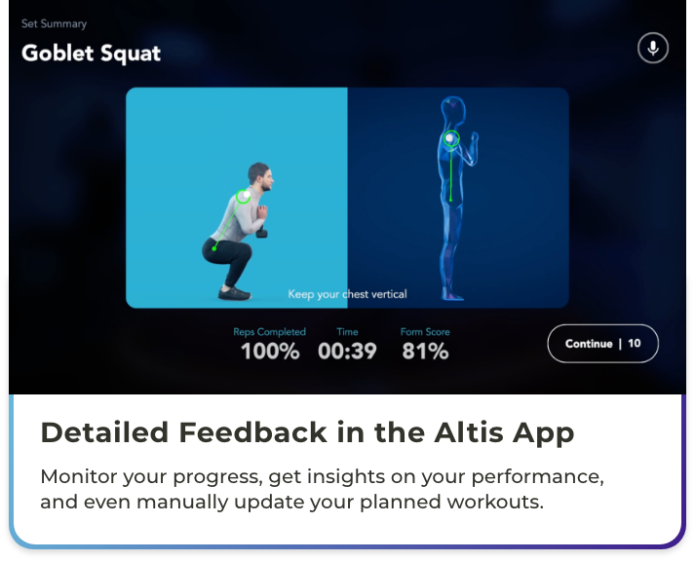 Whether you're lifting weights or doing bodyweight exercises, Altis works with any equipment you have and will plan every exercise so you can focus on training instead of figuring out what to do.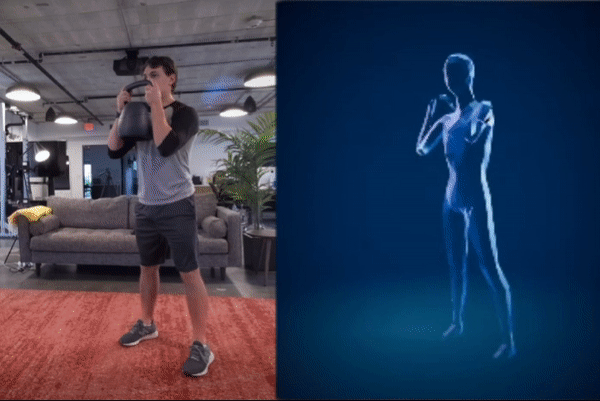 Powered by Nvidia hardware optimized for AI applications, Altis uses a set of three proprietary & patented advanced technologies developed by an elite team of over 30 engineers during 3 years of R&D while our company was in stealth mode.
Altis is the first true convergence of the computer and exercise science fields that brings pro-level training instruction and personalization to your home using computer vision, artificial intelligence, and user experience technologies.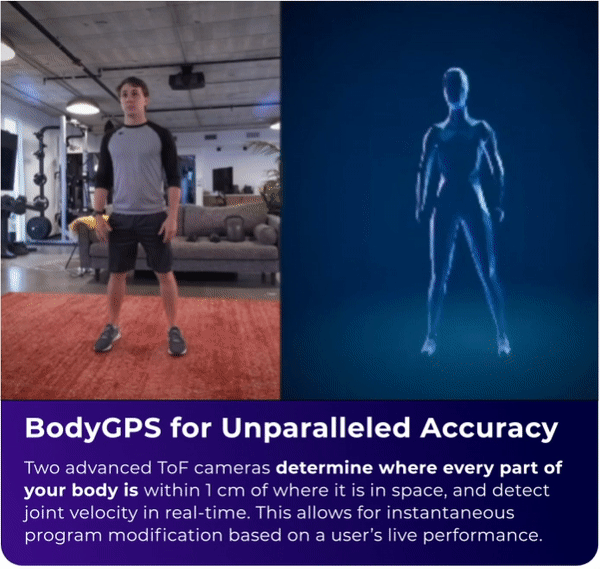 We started with the prerequisite that Altis must be able to see you and process and understand visual information just like a human personal trainer in order to be able to offer movement or form coaching of any value. Altis AI vision uses special cameras designed for point cloud mapping in 3D space – think of this as 20/20 eyesight vs. other "computer vision" devices that use traditional, low-quality 2D cameras. BodyGPS is actually a 4D model, mapping joint velocity in real-time – allowing for fatigue management and program modification based on your live performance.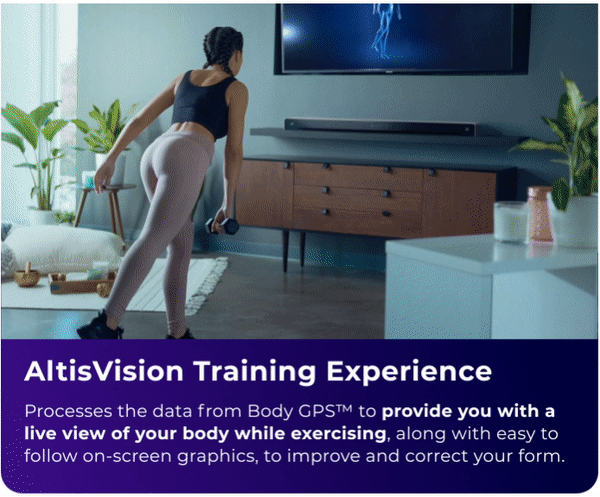 Altis' ability to coach exercise is unprecedented in the nuance and detail with which it is able to understand what your body is doing and offer guidance. Our exercise science professionals have trained the AI vision model on universal, research-based principles of human movement. This is important because every single body is unique in its physical form, leverages, mobility, and capabilities.
Altis trains your body, specifically, to help you reach your health and fitness goals.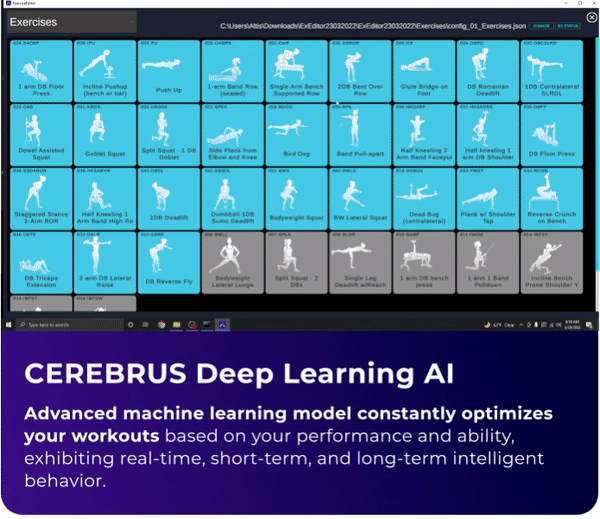 CEREBRUS was trained on hundreds of millions of training decisions by Olympic performance directors, pro/collegiate strength & conditioning coaches, and internationally-acclaimed Doctors of Physical Therapy. This deep learning model allows Altis to make training decisions and create exercise programs that are indistinguishable from a pro-level coach or trainer (tested in double blind QA).
Altis is like Google Maps for your body. Altis understands where you are, where you want to go, and creates an optimal route for you that it dynamically adjusts in real-time.

Most "connected" or "smart" fitness devices that claim form correction or computer vision features are unable to accurately understand your body or movement and use very limited, simplistic (and generally inaccurate) models for correction that can at best offer text-based cues (like "squat deeper") and count repetitions. They do a great job connecting to the internet or your wall, but are not in any way #ConnectedToYou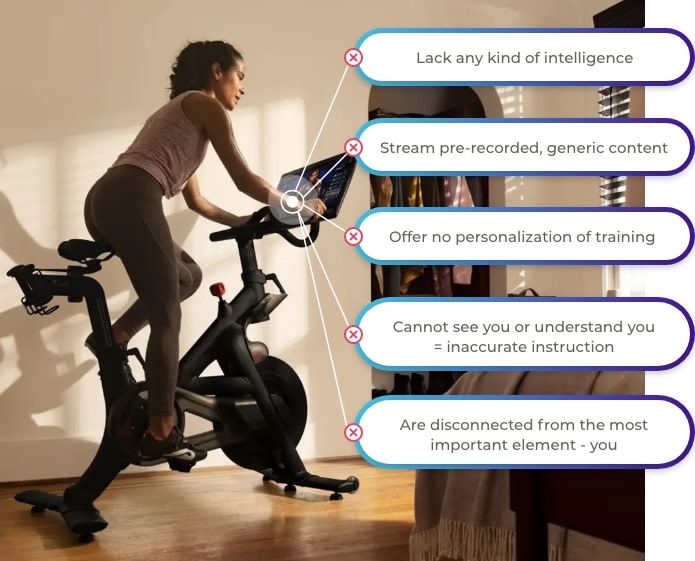 Altis' visual intelligence is its key differentiator. Two deep learning models (one for movement instruction and another for exercise programming) combined with a mixed-reality user experience allow Altis to display a level of competence previously unheard of in fitness technology products.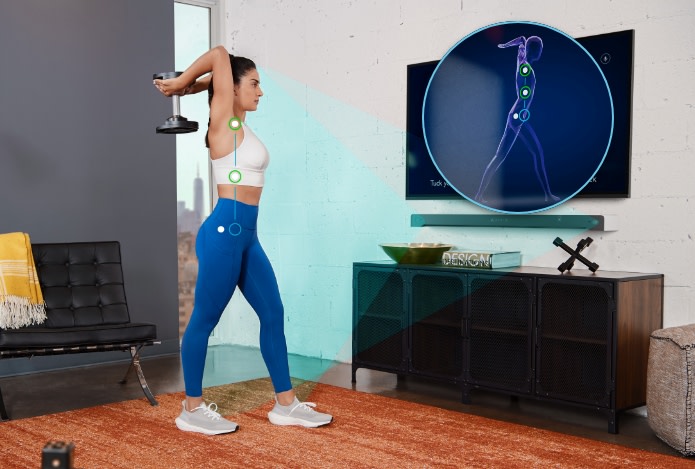 This first-of-its-kind technology for home fitness is as close as you can get to a real human personal trainer – at a fraction of the cost and on your own terms.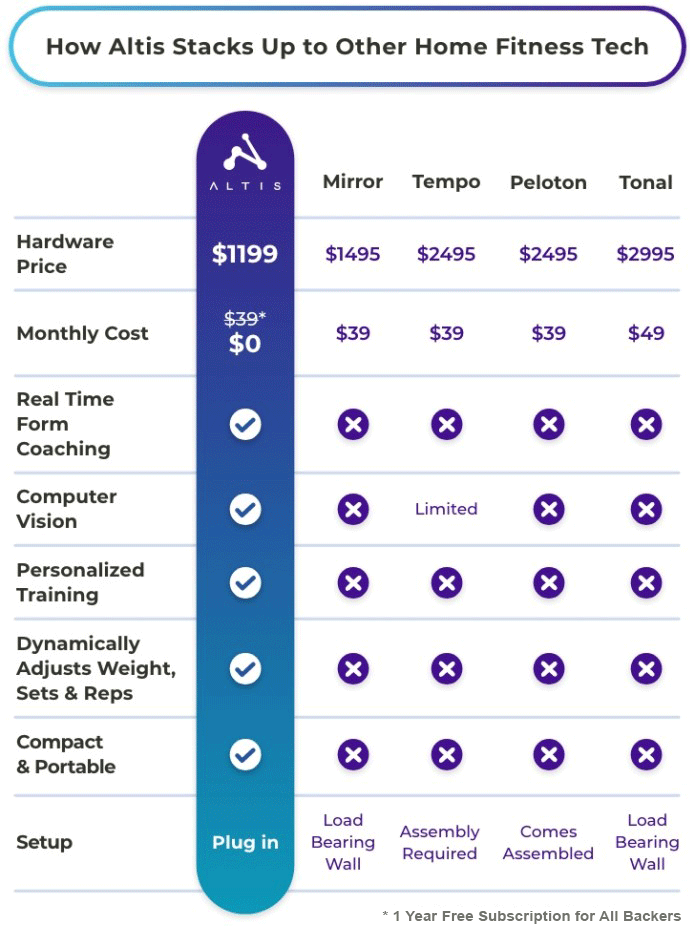 Altis is currently live in several health clubs and facilities around the country, and will deploy at scale to our national and regional partners in the next 60 days. Watch a user go through a short demo workout with Altis in the video below!

With Altis, you just plug it in to a power outlet and connect it to your TV with HDMI.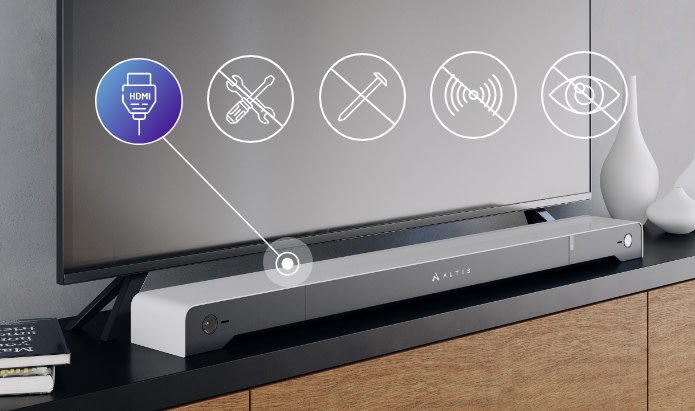 Other "smart" home workout products require you to hang them on load-bearing walls or rearrange your home just to make them fit. Altis does not add any more screens into your home (we already have enough) and is as easy to use as a smart TV!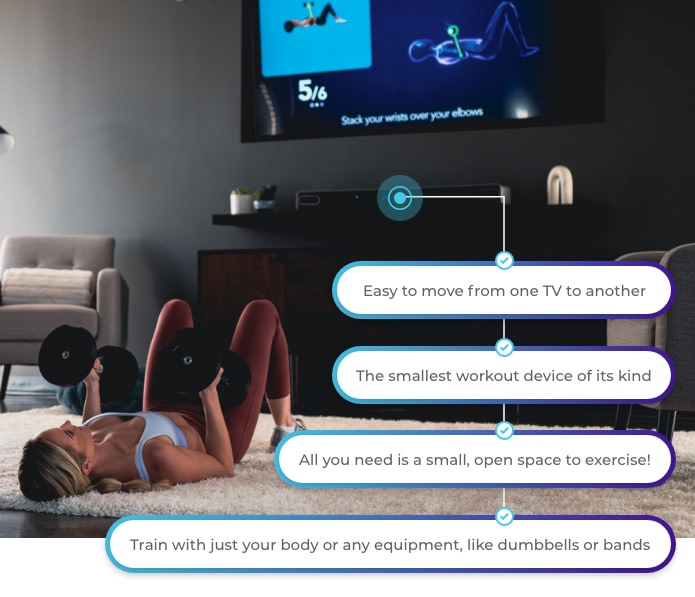 You interact naturally with Altis using seamless gesture and voice control. No cumbersome remotes, wearables, or sensors here – just an immersive, engaging workout experience unlike anything you've ever experienced.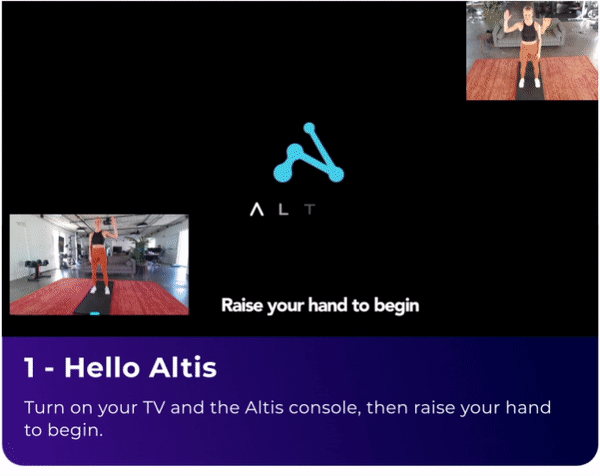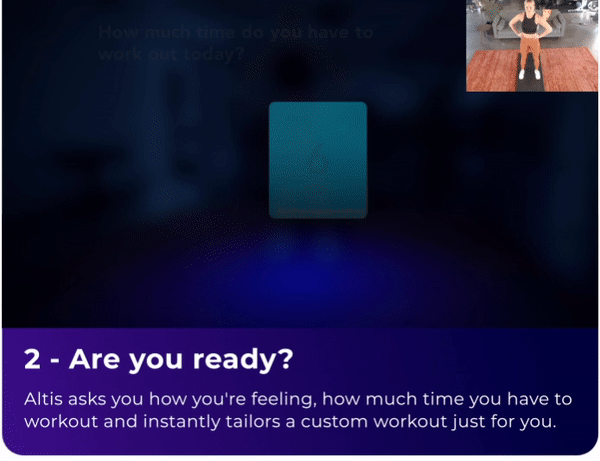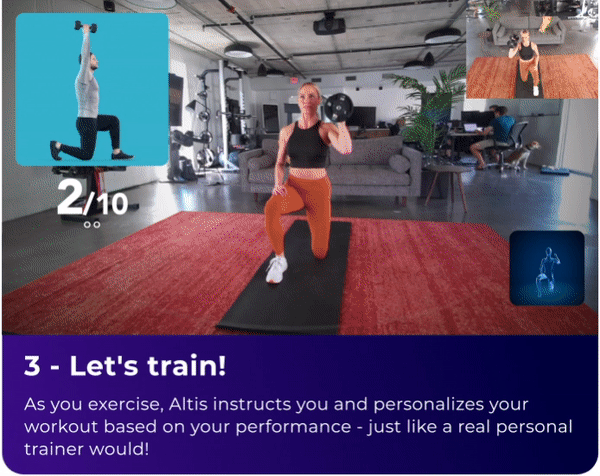 Altis learns and adapts to you as you use it, modifying your workouts in real-time and over the long term to help you reach your fitness goals safely and effectively – just like a real personal trainer!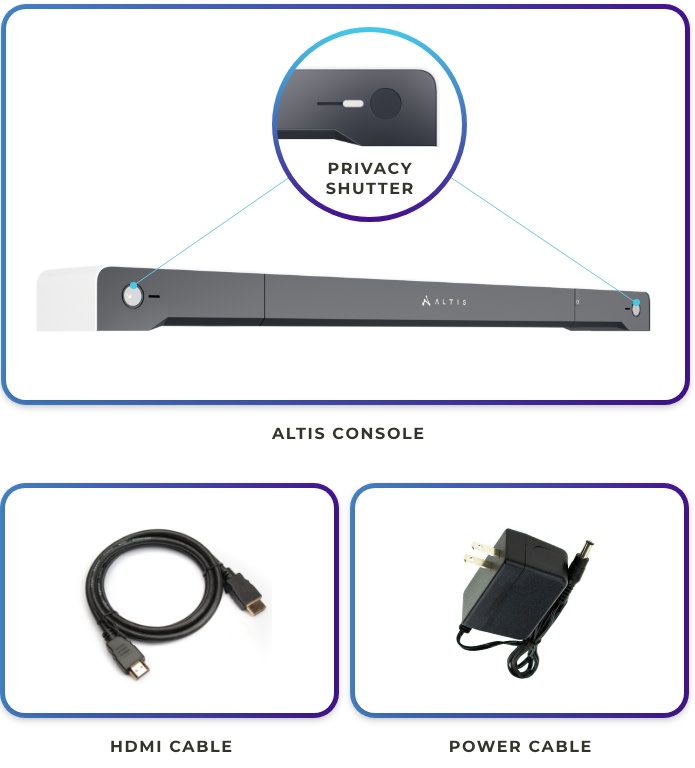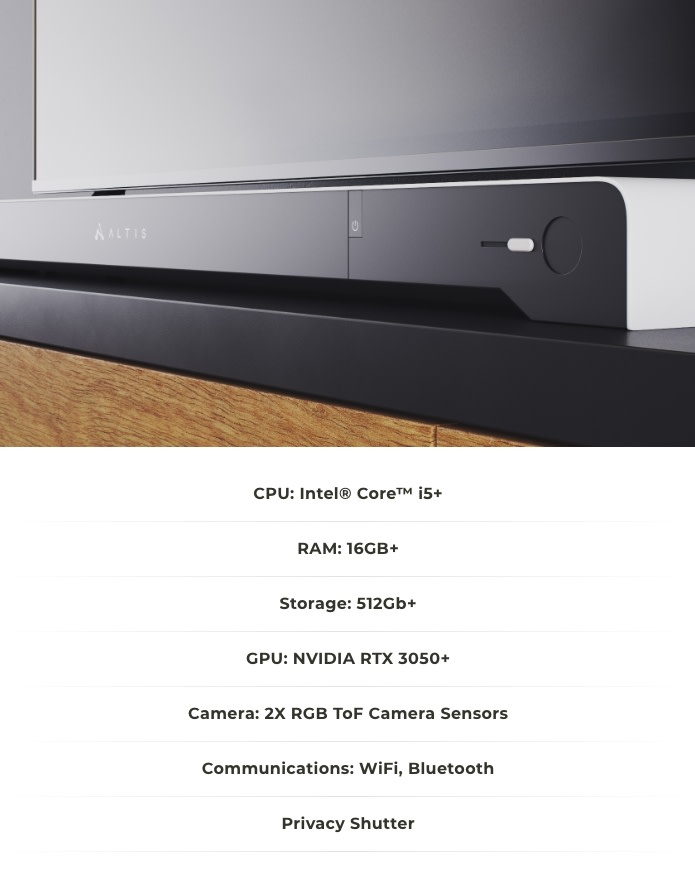 BOLTZ Cutter - The first cordless ultrasonic cutter is an interesting new gadget Following their successful cordless rotary tool campaign, BOLTZ has created another DIY tool, this time an ultrasonic craft knife called BOLTZ Cutter. Ultrasonic knives are...
Real Archery Gaming | Smooth Archery Experience | From Novice to Pro | Easy Set-Up | 600g Lightweight | Metaverse Possibilities
Search for awesome projects
You may also be interested in
A sleek, reusable yearly calendar – elegant, easy-to-use, and doubles as a whiteboard for notes.
A Camera Trigger packed with: High-Speed, Wireless Flash Control, Timelapse, HDR, AI Suggestion, Geo-Tag, File Manager and more
More than just a security camera, Genie S is a state-of-the-art, full-featured, recording device.
You may also be interested in
A sleek, reusable yearly calendar – elegant, easy-to-use, and doubles as a whiteboard for notes.
A Camera Trigger packed with: High-Speed, Wireless Flash Control, Timelapse, HDR, AI Suggestion, Geo-Tag, File Manager and more
More than just a security camera, Genie S is a state-of-the-art, full-featured, recording device.