SUNGZU SKA2500-The safest portable power station
LiFePO4 battery/2500Wh Capactiy/Solar Generator/Cycle life 6000+/AC2000W/Surge 4000W/Charge Tesla
Pledge Here

Modern times require modern technology, SUNGZU SKA2500 is one of the latest power station combines safety and portable, which is used LiFePO4 battery  and solid AL-alloy suitcase to suitable for complex situation both indoor or outdoor . SUNGZU SKA2500 provides you the necessary power supply without compromising convenience、durable and safety. SUNGZU SKA2500 always keeps power to your home appliances and power tools , while this super-portable power station strengthens every element such as portability, power, quality, and of course, price.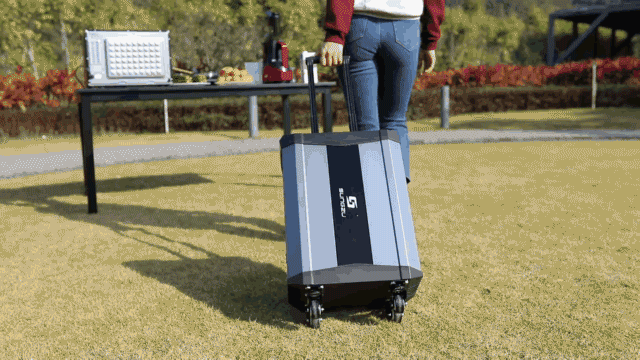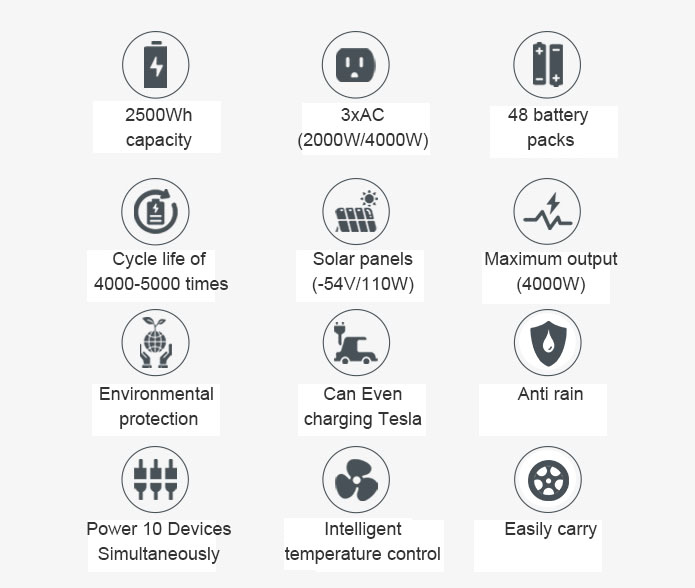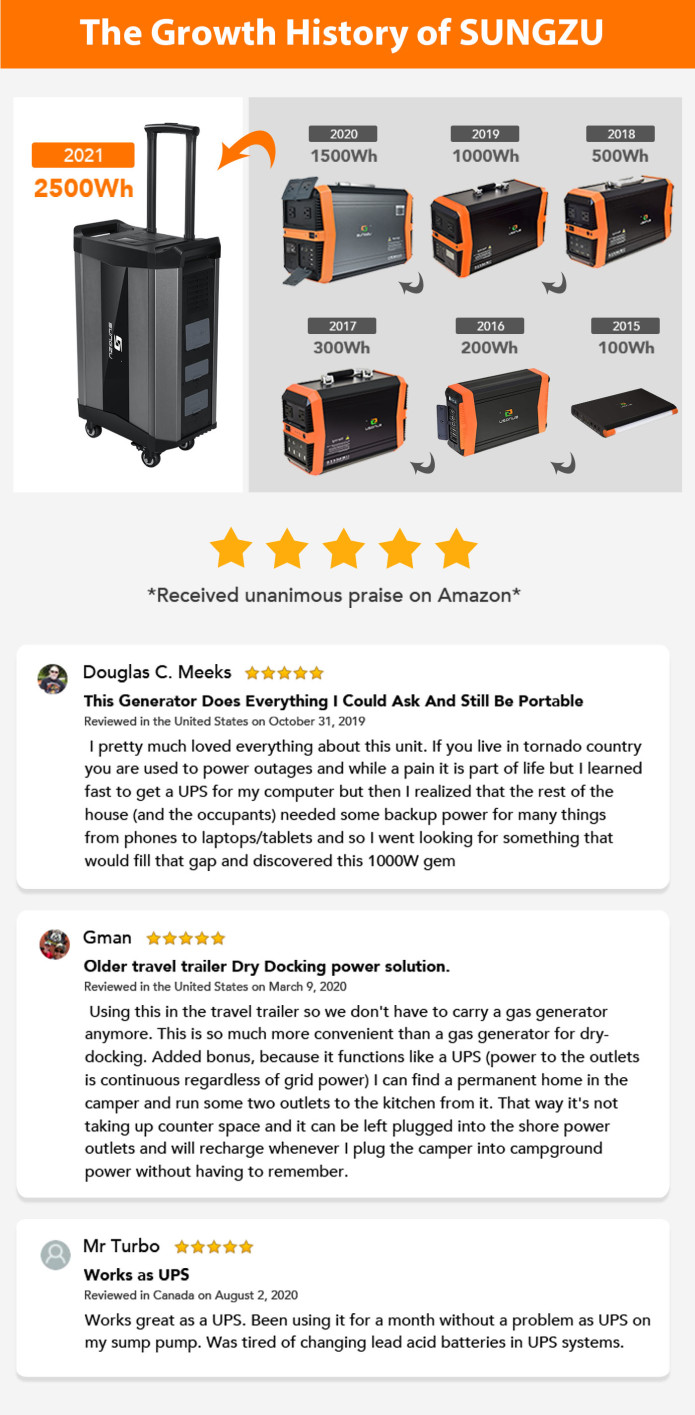 As featured in:


Whenever you face a natural disaster like an earthquake, fire, tornado, or flood, the SUNGZU SKA2500 can provide quick access to power for your emergency essentials.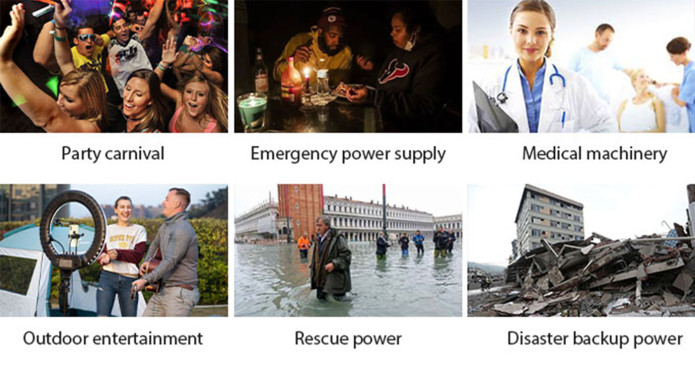 You can even use it as an emergency backup for powering your electric vehicles up to 17 extra miles on a single charge.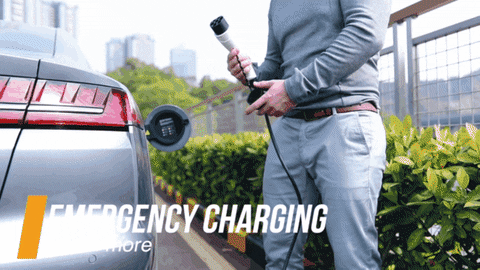 You may be wondering how our device is so much more advanced. This is because the integrated Lithium iron phosphate (LiFePO4) —LFP battery pack makes the safety of the battery pack much better. Instead of joining more than 200 individual 18650 batteries together like a traditional power station, the sungzu only has 48pcs individual 32125 model batteries and connections between them. This system greatly reduces the risk of potential accidents to occur.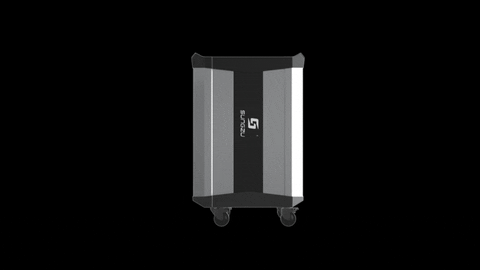 While there is a downside on single li-ion cell size , the significant upside for LFP is safety, which is almost safest and latest materials for power station. Risks will come with using unsafe batteries and fragile cover. SUNGZU SKA2500 adopts the latest materials LiFePO4 batteries, and is regarded as the safest battery with four-times(4X) life-cycle of other lithium batteries such as li-ion polymer battery or LiNiMnCoO2 battery, LiFePO4 battery could last up to 5000 life cycles still maintain 75% capacity, that meant you could use the power station more than 10years (used with full charged and discharged daily ) ,and LiFePO4 battery performed the best in various tests with CE or IEEE standards.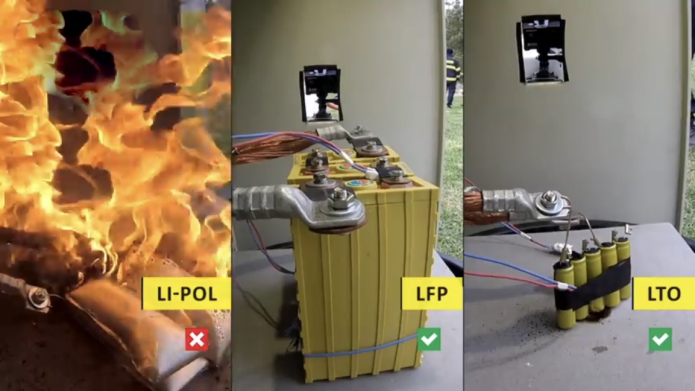 We could show a lot of latest technology about our battery pack with more than a day if you want, but now I just show internal structure for most of backer could be understood, How to design 48pcs batteries together to be solid whole, just by welding? That is not enough, but one point of it , we designed two battery ABS trestles to fasten batteries both up or down sides, protect batteries to be solid whole units when the power station in abuse conditions. With the elaborate trestles, the 1mm space between adjacent batteries ensure batteries efficient heat dispersed.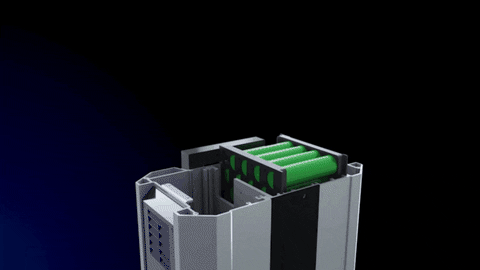 Just as we know the cover about traditional power station, most of them were used ABS case or thin al-alloy case with splicing technology. the loose cover structure will be so danger when you bring power station to outdoor or carry it by vehicles. SUNGZU SKA2500 using whole Al-alloy case which more than 5mm thickness,additionally, the latest solid scaffold structure of cases both BMS and batteries pack protects the power station will be durable used in outdoor, even SUNGZU SKA2500 dropped from more than 3m height or rolled over by vehicle 2ton, it still be used efficiently and normally.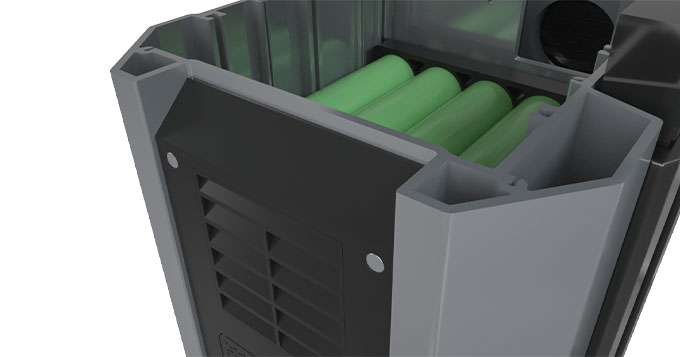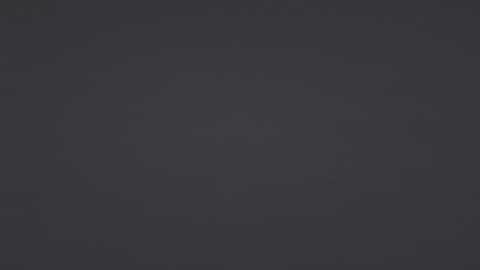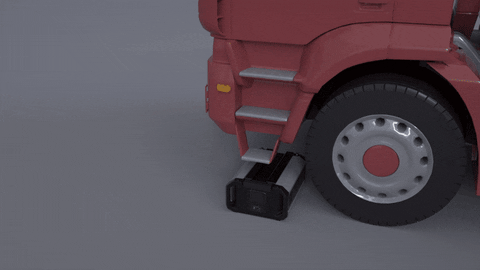 Most of 2000wh power stations in market are cubic case and more than 18kg (appro 400bls) , it is very hard work to carry in 3min for strong man, let alone the average person. SUNGZU SKA2500 installed four universal spinner wheels same as 24 inch suitcase , comes with 2 brake wheels for better safety. SUNGZU SKA2500 could be easily carried by even 10years girls, like carry suitcase when you on travel. Two length telescopic handles be adjusted by yourself. And with integrated handles on both sides of cover, SUNGZU SKA2500 could be carried balance. Not only that ,SUNGZU SKA2500 will be one of the most practical and convenient portable power station.

what make SUNGZU SKA2500 so significant? With upgrades, the battery management system (BMS) is innovated, orderly manges 48 batteries with various conditions, such as 4000w peak output, from -4℉ to 104℉ temperature, more than 10 devices to be powered together by SUNGZU SKA2500 and so on.
With the normal BMS protect features still be upgraded by latest chips from Mitsubihi and Texas, overcharge, over voltage, over current, short-circuit and more test items dates be sophisticated promoted and making the SUNGZU SKA2500 more safety.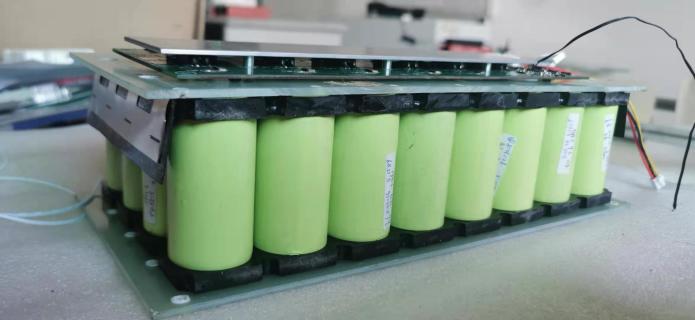 Air switch as main switch is often use for electric power or alternating current tools, and it be regarded as the best protect device to heavy-duty tools such as circular saw which requires more than 2500w or more to start up. 
Maybe SUNGZU SKA2500 is the first power station, to adopt it to be the main switch, when detect subtle risks which may cause irreversible damage, air switch will turn off the power station immediately with less than 0.5ms, till correct all mistakes or misoperations.
When you turn off the air switch for carriage or storage, SUNGZU SKA2500 be in the static state, even the other buttons of the power station be operated.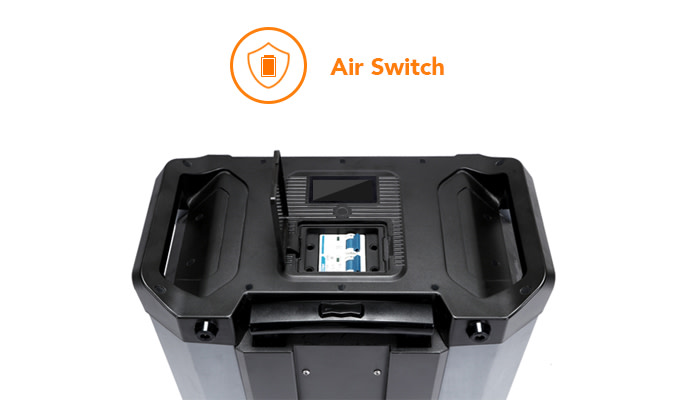 When choosing an outdoor power station, you expect it to function in all weather conditions, including icy cold winters. In addition to the LFP battery and BMS 's ability to resist temperatures as low as -10°c, the SUNGZU SKA2500 has a specially developed, all-new thermal structure with an interactive airflow temperature system to better heat up the battery in the winter when the temperature drops.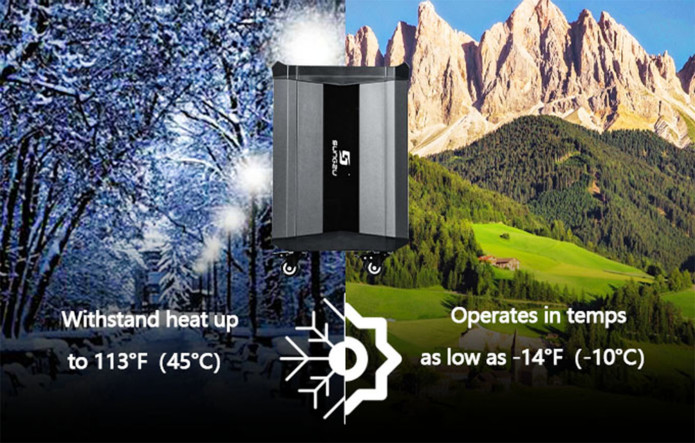 On SUNGZU SKA2500 power station, when the device is turned on ,heat is generated by the inverter(usually by batteries). First of all , the whole al-alloy cover and the space between batteries efficiently disperse heat in most of normal conditions , while the thermal senor detects the internal temperature up to 40°c ,with two latest electromagnetic quiet fans(less than 35db) starts up immediately, one is exhausted ,another is inhaled, the fans cooling systems makes a strong convection, to disperse heat efficiently. By the internal creative "U" architecture , the airflow will be flow from batteries to BMS and outside, make the inner to be normal temperature. If the internal temperature rises to the threshold, the SUNGZU SKA2500 will immediately stop operate on its own for your safety, by both BMS or air switch.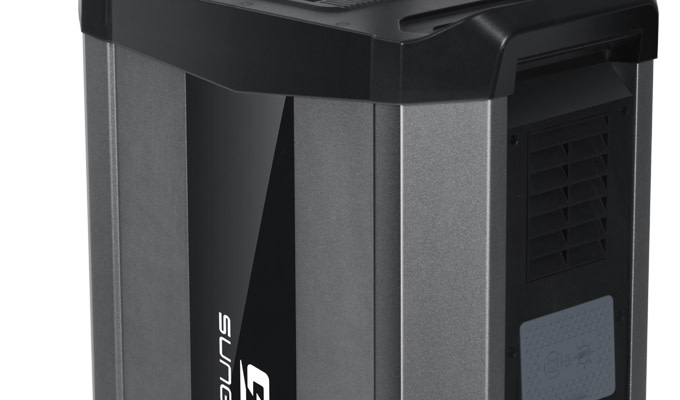 The SUNGZU SKA2500's advanced enables you to operate a number of heavy-duty
outdoor appliances and tools (up to 2500W). With the SUNGZU SKA2500, traditional devices such as laptops, lights, CPAP machines, drones, TVs, and projectors can be powered for prolonged periods of time. It is also capable of running larger load devices such as saws (requires 2,500 watts to start up,) hairdryers, and even an electric car with ease.Voltage can exceed the maximum level to up to 2500W to carry out these substantial tasks.
Some devices might not have been mentioned above, so we have listed more below.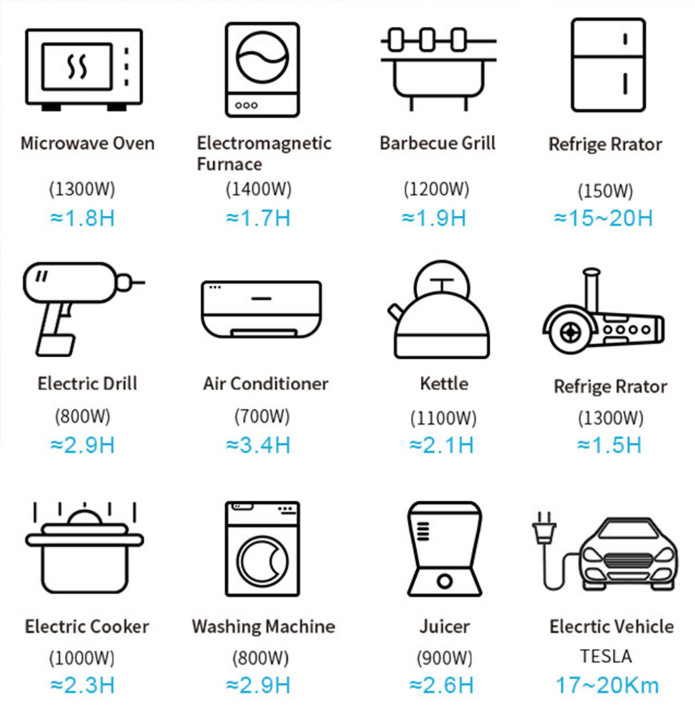 SUNGZU SKA2500 may be small in size. The SUNGZU SKA2500 is equipped with five different port options, including fast-charging USB-A ports, 12v car charging ports, regular 12V DC ports(dc5521), 220v/110V AC ports(support all socket types worldwide 110V-240V),It can power a wide range of devices and appliances like power tools, medical devices, and home appliances.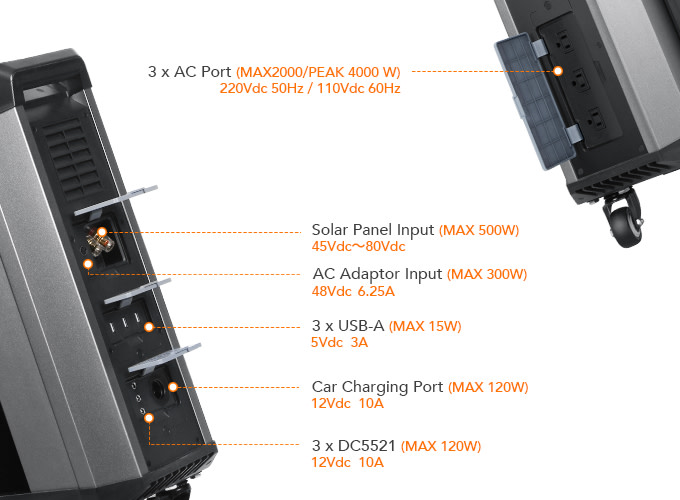 SUNGZU SKA2500 real-time display shows current, voltage, power, temperature, and charging status. Users can easily aware of the output voltage, battery capacity, hours to empty/full, charging mode, etc.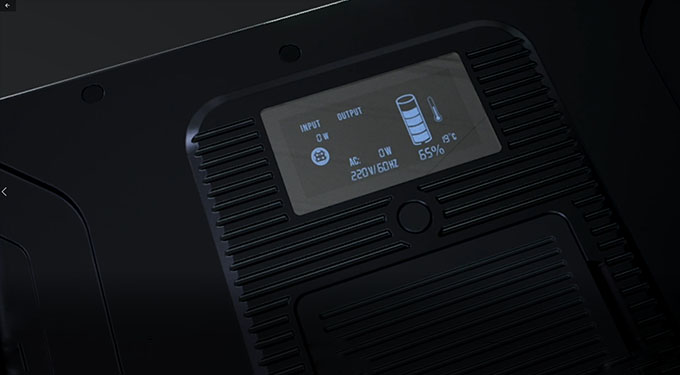 We designed the SUNGZU SKA2500 can be charged, directly connect solar panels, dedicated charger. With the dedicated charger and solar panels, It only takes less than 5 hours to recharge 2500Wh of SUNGZU SKA2500,choose the way for charging which one you'd prefer, solar panels or adapter.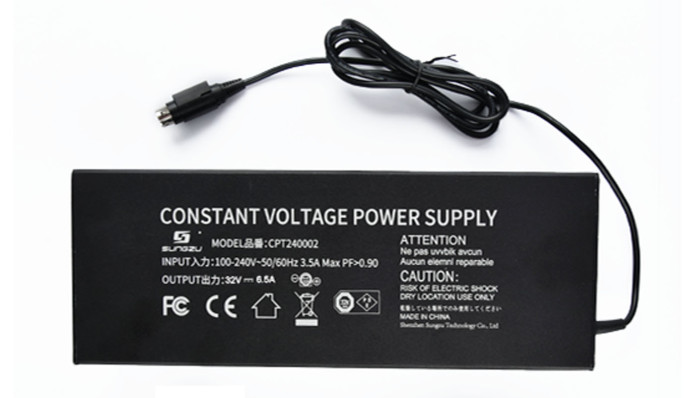 With up to 20% high efficiency monocrystalline high-grade monocrystalline silicon solar cell , SUNGZU SKA2500's foldable solar panel allows you to efficiently use solar energy as it converts the sunlight into clean energy. By using solar power, the SUNGZU SKA2500 can be fully charged within 5 hours* while staying environmentally friendly.
It's made to be foldable. And with a rubber handle and weighs only 10.5 lb, making it easy to carry around anywhere you go.
The 4 adjustable kickstands in the back enable easy installation. The angle is adjustable for better sunlight absorption! With waterproof material coating on solar panel, the devices absorb the sunlight better.
We have designed four holes at the rim of each panel and provide adjustable kickstands. You could either hand it up ,or let them stand diagonally to get a wider angle and maximize sunlight absorption!
we give "Solar Panel Parallel Y Branch 1 to 4 Connectors", so you can take the parallel circuit by more than 2 solar panel units , the total charging power by the solar panels is restricted 4 solar panels (about 500w).
*Solar charge times are dependent on many factors such as elevation, temperature, season, and exposure to sunlight.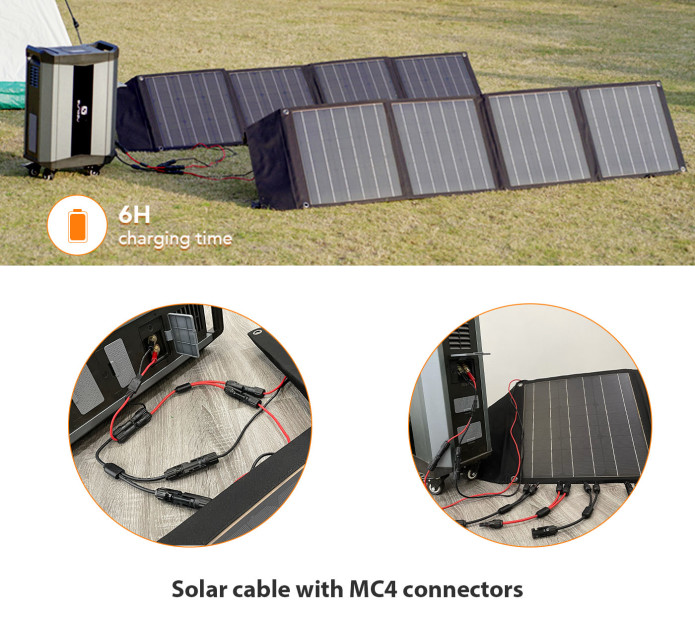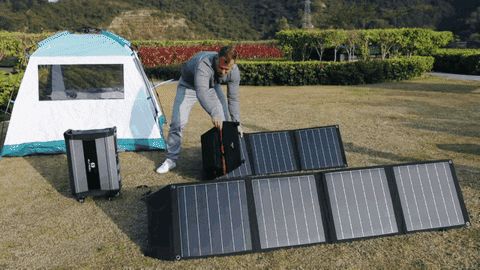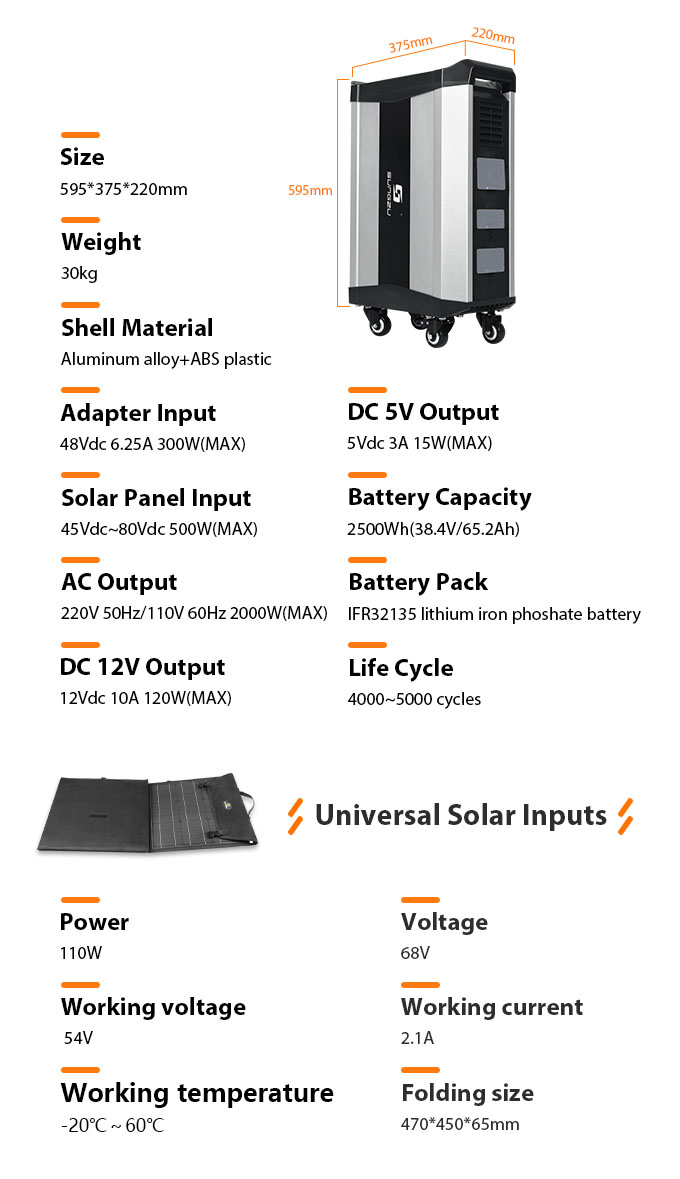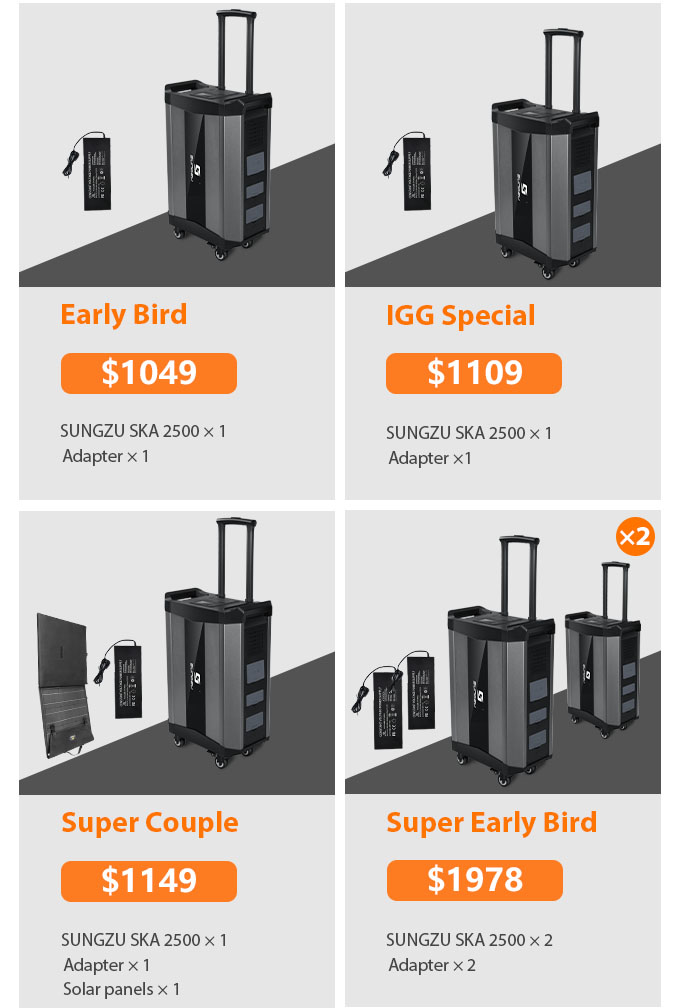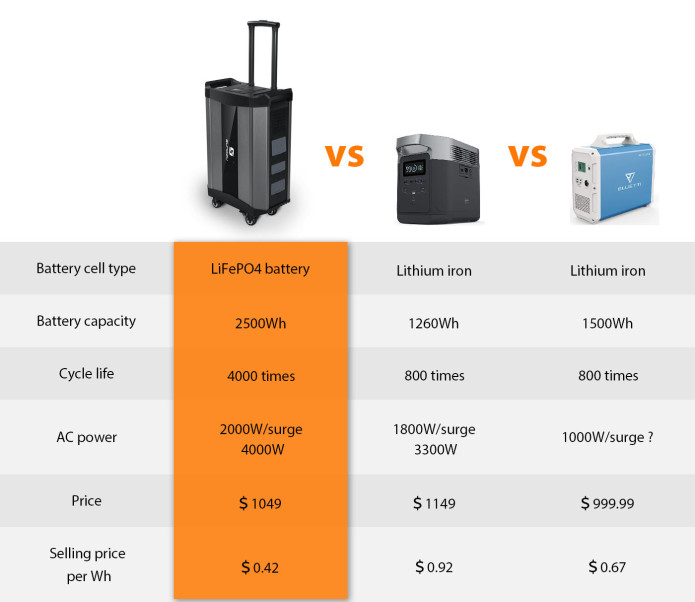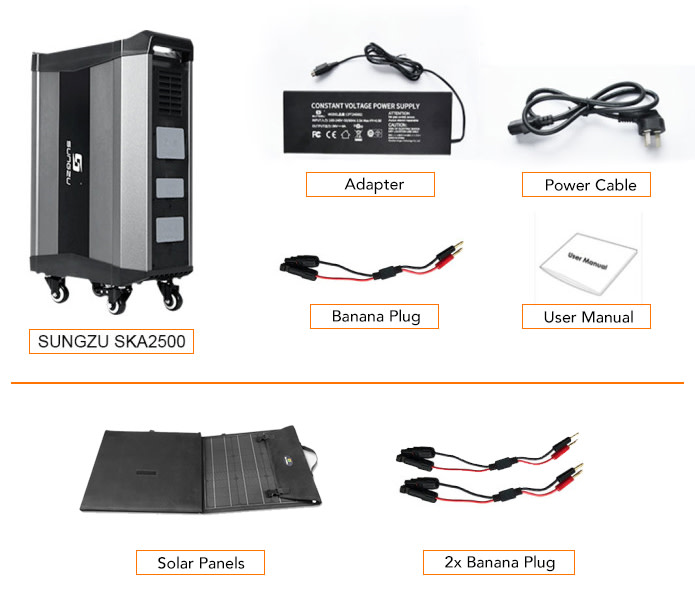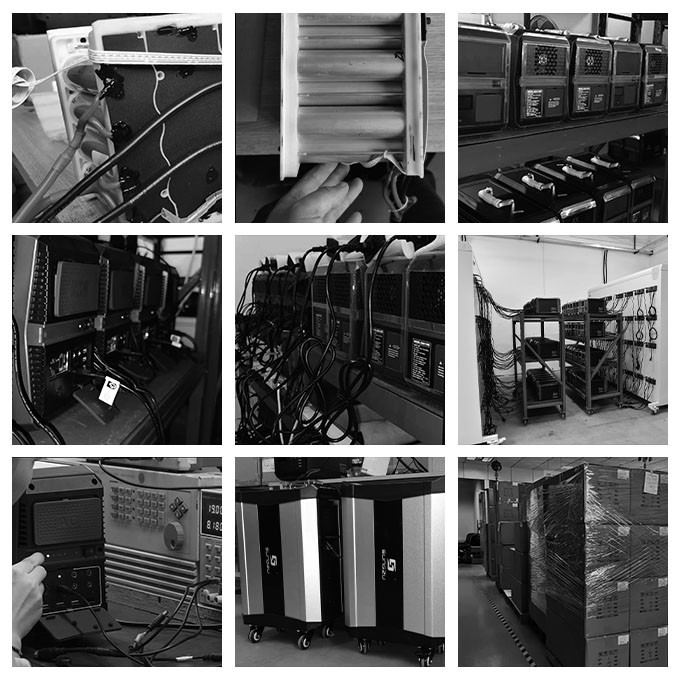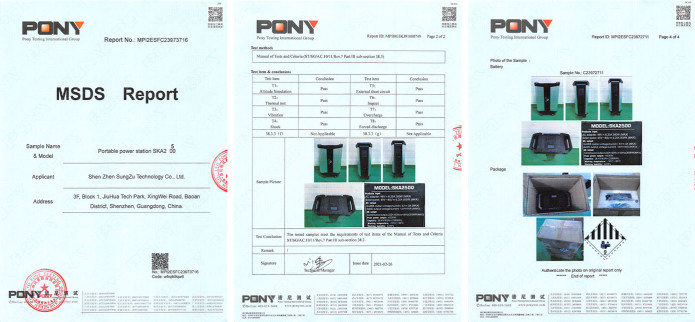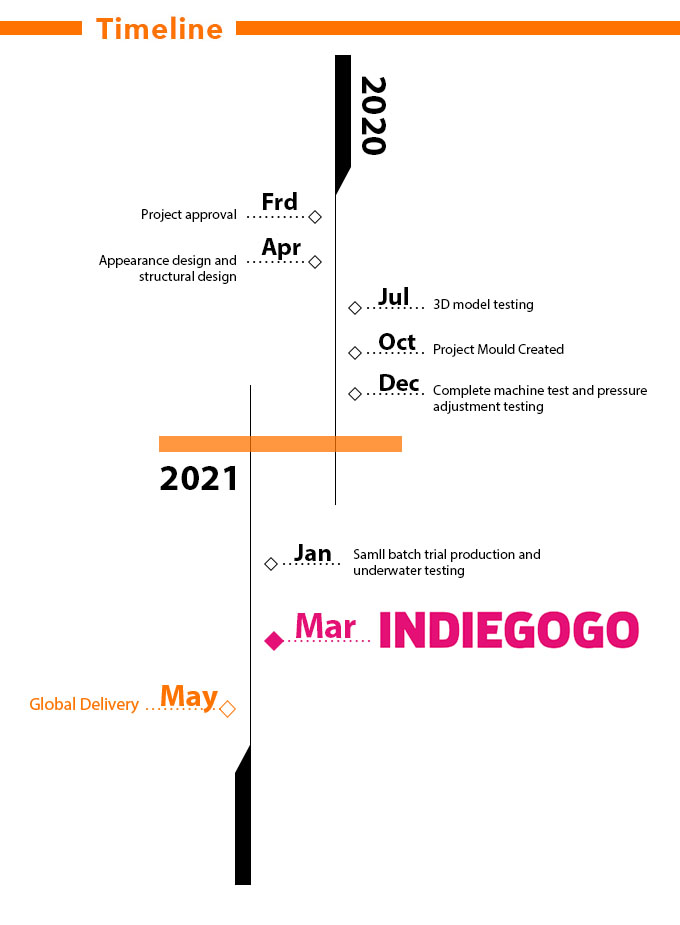 Shenzhen Shangzu Elite Technology Co, Ltd. was established in 2011. Since its establishment, the company has focused on product research and development, along with innovation. The company has continuously improved its business operations and competitiveness with more than 112 product model utility patents and appearance patents.
All products have obtained CE\FCC\ROHS\PSE\MSDS\UN38.3 and other related certifications. We pay attention to every detail from inspection to finished products. We place priority on production quality and good customer experience. Besides, we also promote green energy through our high quality products services.
Use day or night to become more focused, more productive, and more relaxed.
No More Tangled Cords | 165W Powerful Suction | Featuring 3D Pool Map Planning & Navigation System | 5 Cleaning Modes
Search for awesome projects
You may also be interested in
The most versatile laser measure that integrates 9 materials stud finder, thermal imager, cross laser level and much more
One Device, Infinite Dreams
LiDAR SLAM Navigation | No Perimeter Wire | Intelligent Obstacle Avoidance | Multi-zone Management | Intelligent Path Planning
You may also be interested in
The most versatile laser measure that integrates 9 materials stud finder, thermal imager, cross laser level and much more
One Device, Infinite Dreams
LiDAR SLAM Navigation | No Perimeter Wire | Intelligent Obstacle Avoidance | Multi-zone Management | Intelligent Path Planning