ssdBOX - Credit Card Size Wireless SSD Storage
Organize, share & edit on-the-go | 1-touch back up | Up to 2200MB/s read & write speed | 4TB storage
Pledge Here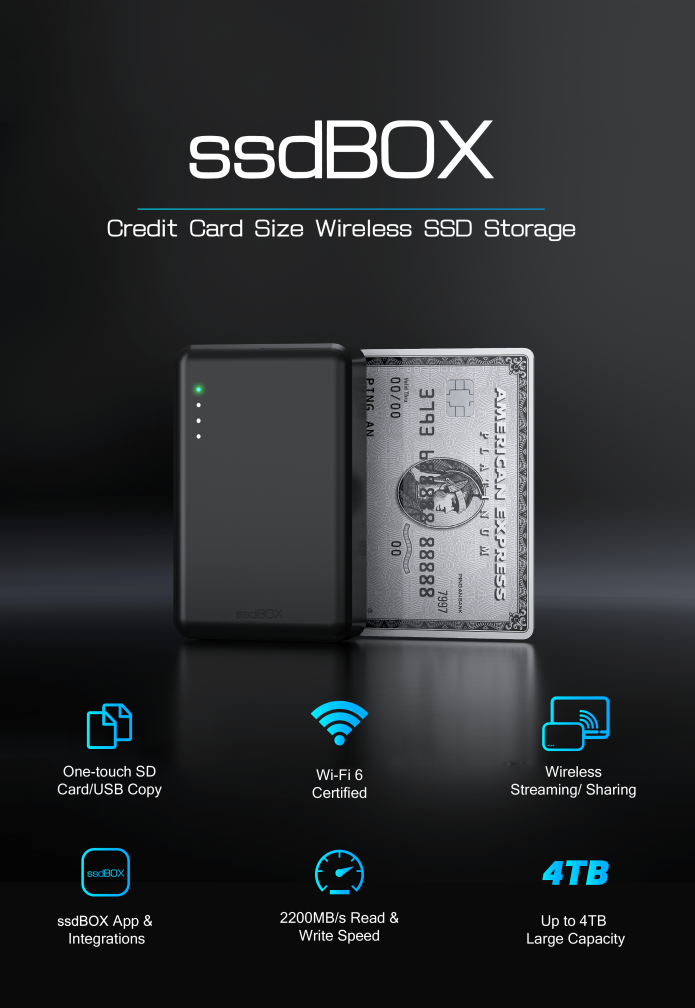 ssdBOX is the all-in-one portable SSD storage with built-in wireless connectivity and universal compatibility, ensures effortless streaming and backup of photos, videos, and music files from and to any of your mobile devices, cameras, or drones. It is a must-have item for professional photographers/ videographers/ content creators who prefer to travel light without a laptop.

Pocket Size:

 

Fit in your pocket or bag easily without any hassle. Best choice for photographers, videographers, content artists, or general public using smartphones and cameras.
One-Touch Copy:

 

Quickly perform copy without your laptop, smartphone, or tablet just in one touch, copying 64GB SD card only takes a few minutes.
Wi-Fi 6 connectivity: The latest Wi-Fi technology, 40% faster than Wi-Fi 5.
Wireless Streaming/ Sharing: Carry your portable media library effortlessly. Browse, stream and share your media easily.
ssdBOX App & Integrations:

 

Intuitive user interface to access your files through mobiles/ ipads/ laptops easily. You may integrate with third-party app to create and edit your work.
2200MB/s High-speed Transfer:

 

With USB-C 3.2 Gen 2×2 interface, the maximum transfer speed is up to 2200MB/s.
Large Capacity:

 

With up to build-in 4TB capacity, you will no longer have worry about running out of storage.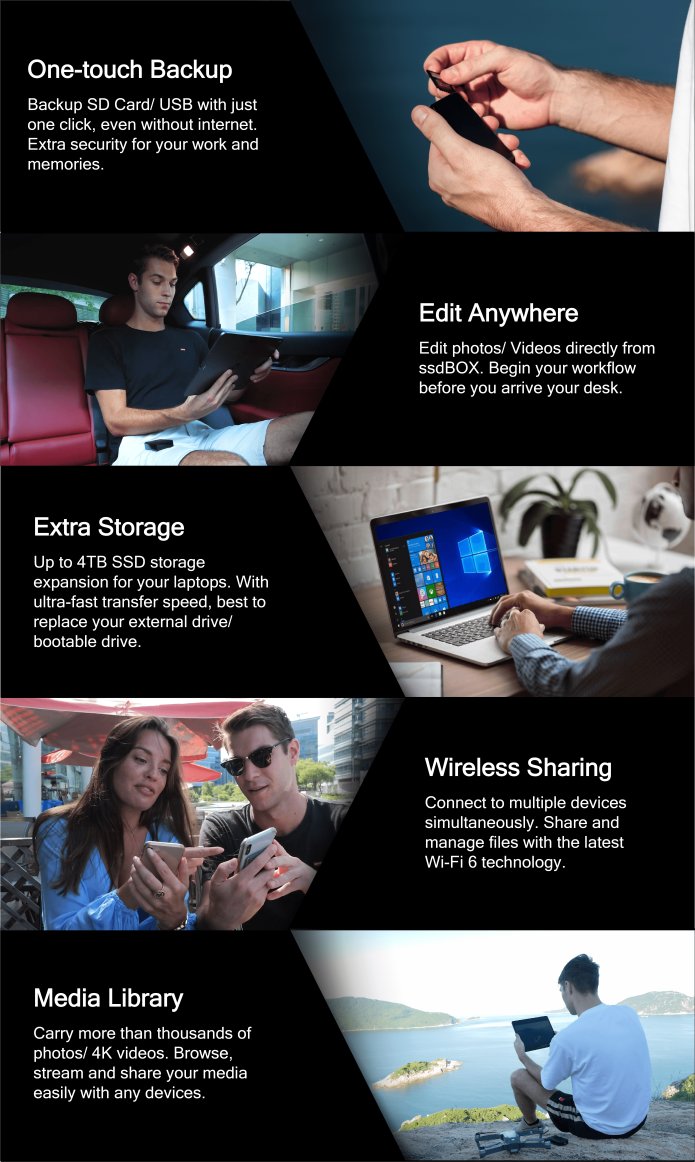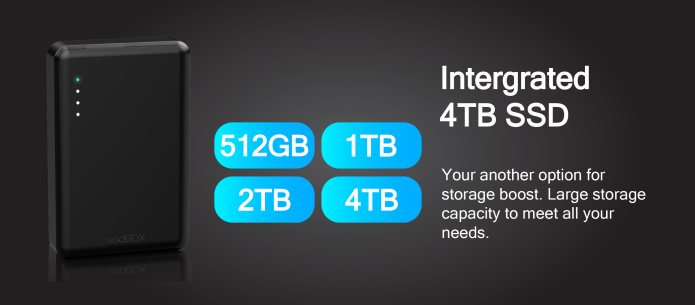 ssdBOX can hold up to 4TB worth of data, giving you massive space & optimal flexibility to create content, back up work files, and enjoy games.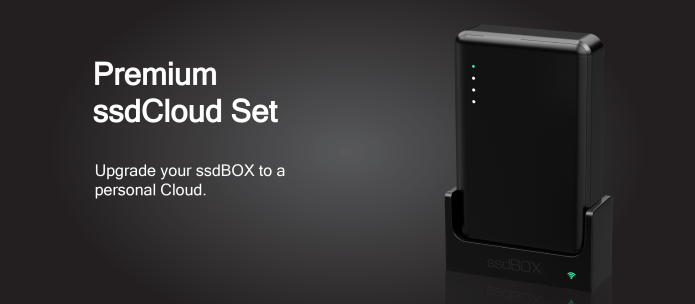 Option to upgrade your ssdBOX to a personal Cloud. Leave ssdBOX at home and still access the files when you are on-the-go.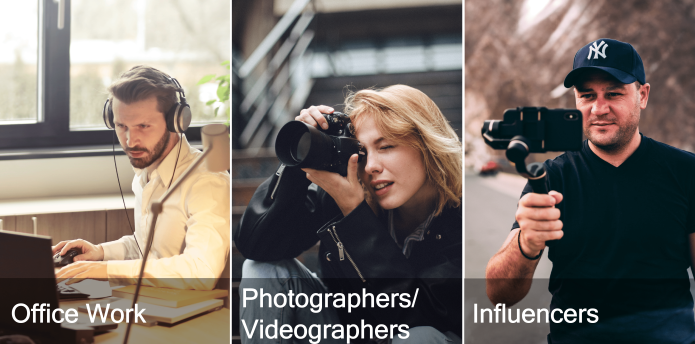 ssdBOX is designed to be lightweight and no bigger than a credit card. You will be no hassle whether working as a photographer, videographer, content artist, or just using smartphone and camera in general. With ssdBOX,  you no longer have to worry about running out of storage.

No laptops or software required. You just need to insert SD card/USB drive, and press one button to copy. Then, ssdBOX will begin backing up your files instantly. With UHS-II, ssdBOX can back up files with up to 300MB/s, which means It takes only around 3-5 mins to back up a 64GB SD card.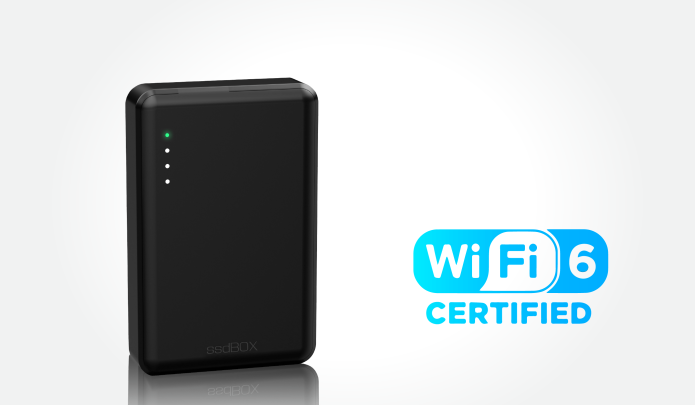 ssdBOX uses 802.11ax WiFi (Wi-Fi 6) , the next generation standard in WiFi technology. Wi-Fi 6 is designed to improve speed, increase efficiency and reduce congestion in heavy bandwidth usage scenarios. It is 40% faster than the current Wi-Fi 5 standard.


With the latest Wi-Fi 6 technology, ssdBOX caters your peer-to-peer transfer needs quickly and securely. ssdBOX can connect multiple devices simultaneously within the Wi-Fi range. You and your friends can access your media library together, making streaming/sharing your files much easier.

No matter you are using Android, Apple, or PC, ssdBOX is compatible to your needs.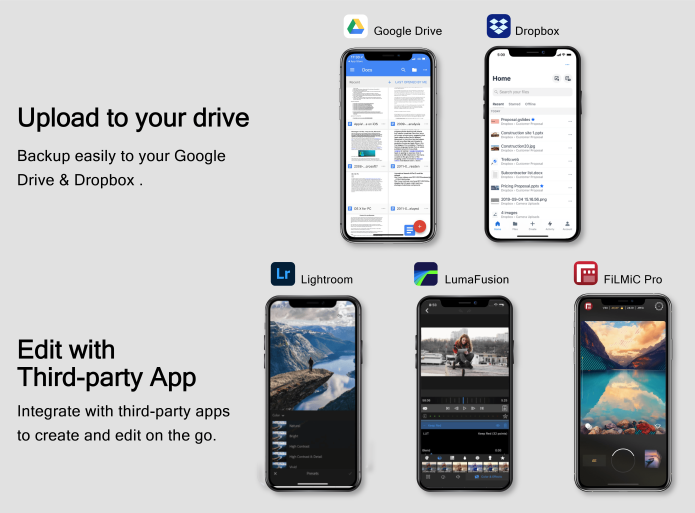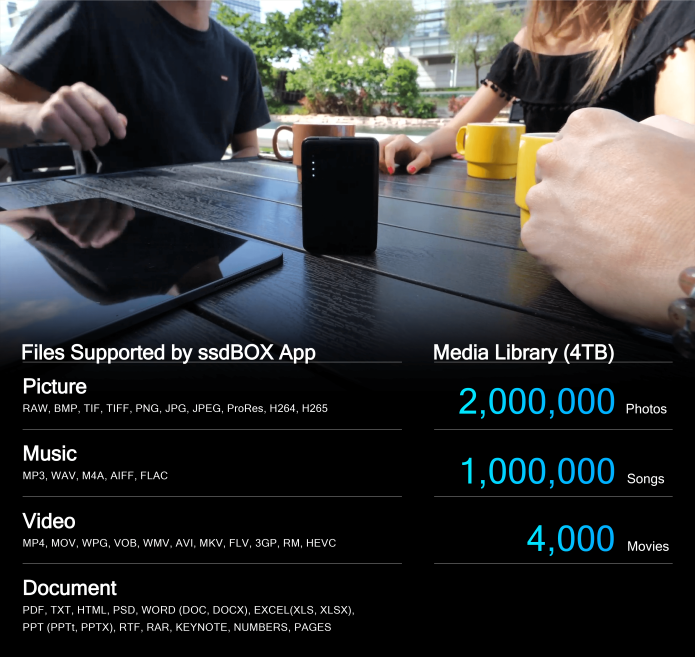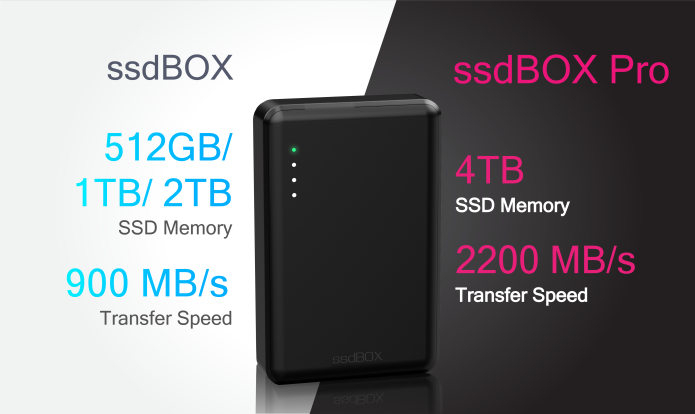 We are now offering two versions of ssdBOX. One for more professional uses and one for those who prefer a more affordable option.
ssdBOX Pro offers the maximum storage capacity with 4TB SSD memory and ultra-fast 2200MB/s transfer speed, recommended for photographers, videographers, journalists, content creators & frequent travelers etc.
ssdBOX offers a more economic version with 512GB/ 1TB/ 2TB storage options and 900MB/s standard transfer speed, which is suitable for business traveler & your daily office works.

ssdBOX Pro has up to 2200 MB/s Read & Write Speed, while ssdBOX has up to 900MB/s..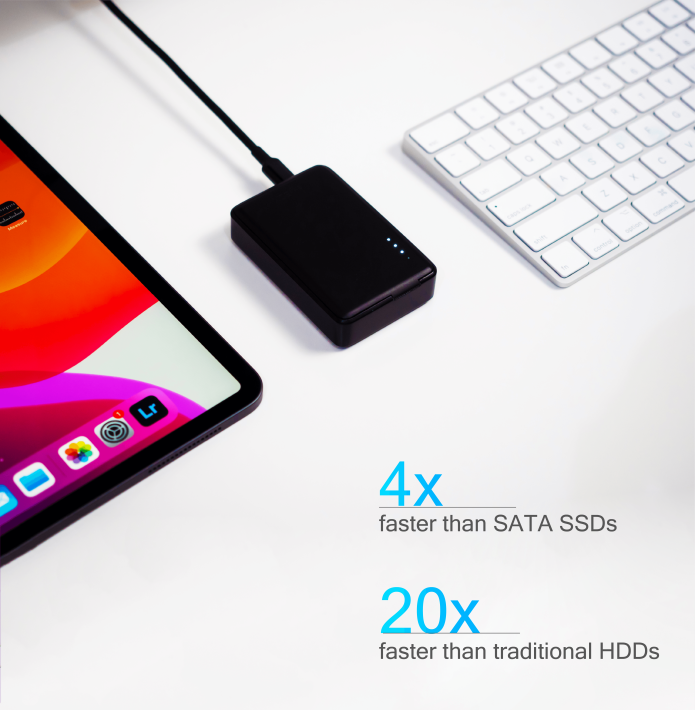 ssdBOX Pro performs high-speed data transferring makes it the best competitor in the market. The M.2 NVMe is virtually 4x faster than SATA SSDs and 20x faster than traditional HDDs performance. It just take seconds to transfer a 40GB video.  With ssdBOX, you can enjoy the most efficienct data transferring experience.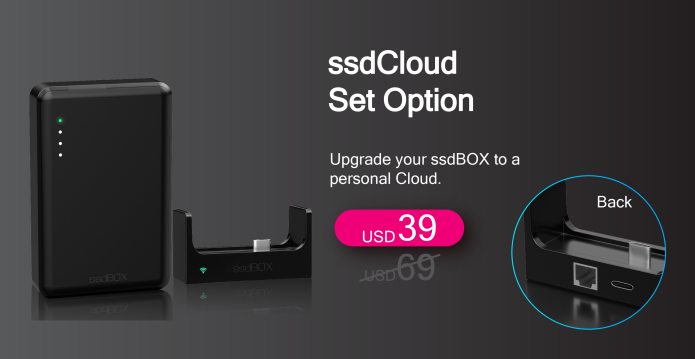 ssdBOX can actually do more than you could expect. Our team has designed ssdCloud, to extends the functions to a higher level. A ssdCloud set will include a ssdBOX and a ssdCloud Dock with ethernet port and a type-c connector.
Just connect ssdBOX with your ethernet cable and leave it at home. ssdBOX will then act as your personal Cloud. And you can access the files when you are on-the-go. You will not miss your saved photos, videos, or documents even when you forget to carry your ssdBOX.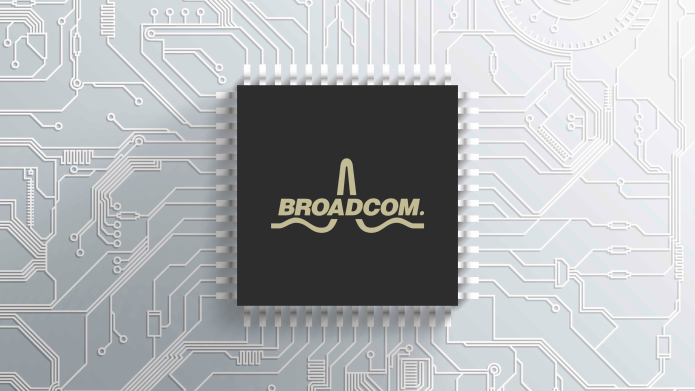 ssdBOX will be using the the World's First Mobile Wi-Fi 6E chip, Broadcom's BCM43684. This latest chips offer outstanding performance including lower latency, higher throughput, and the availability of more number of 160 MHz channels. Thanks to its 16nm process technology and architectural improvements, ssdBOX will enjoy additional power efficiency too.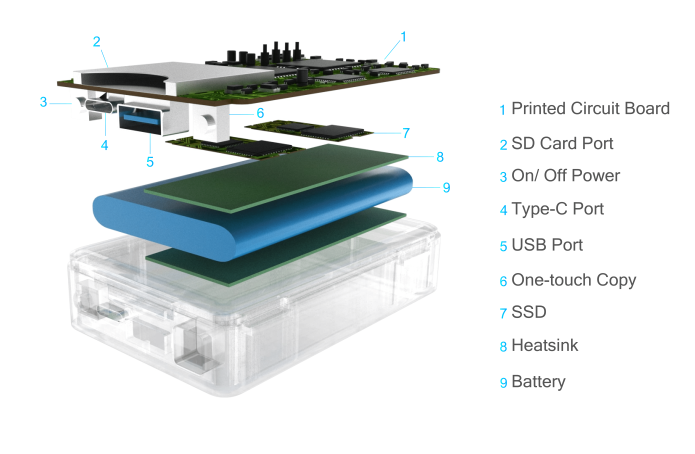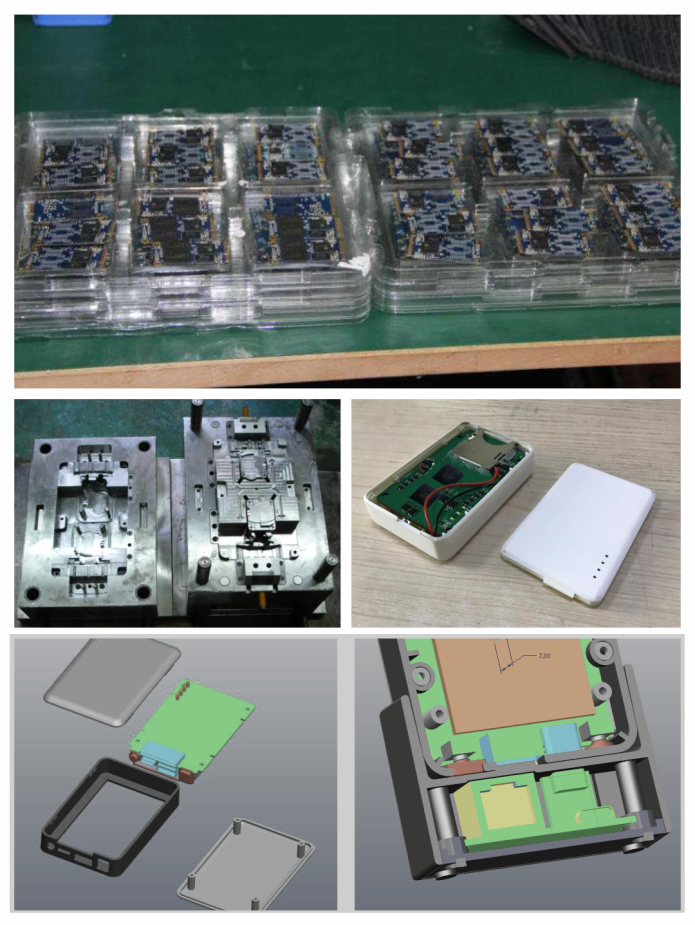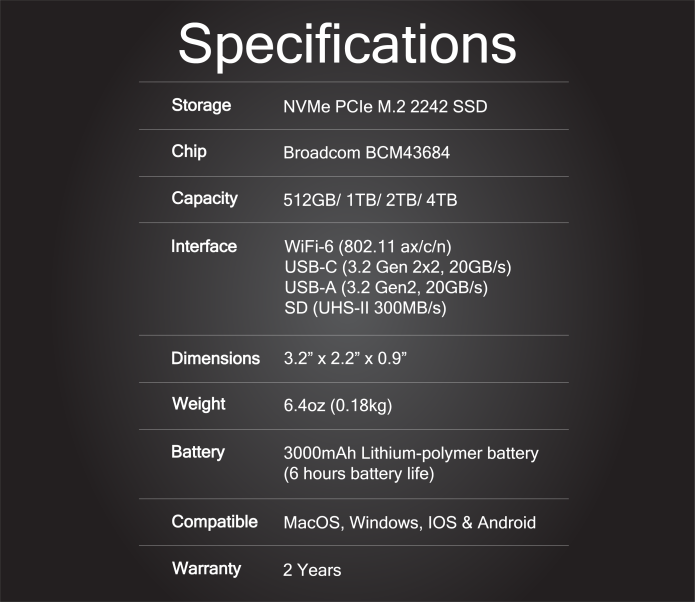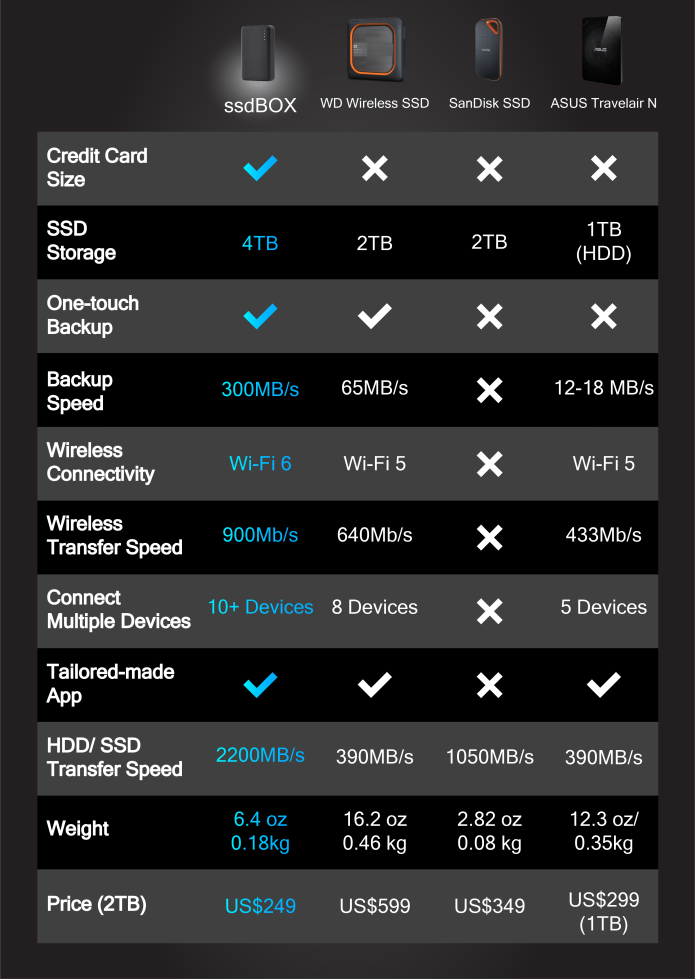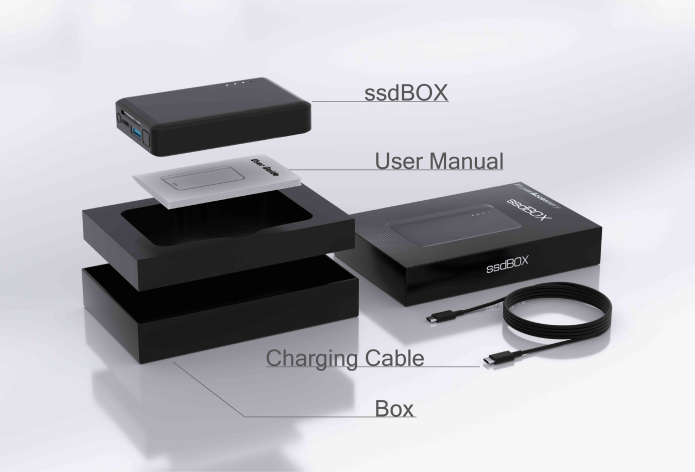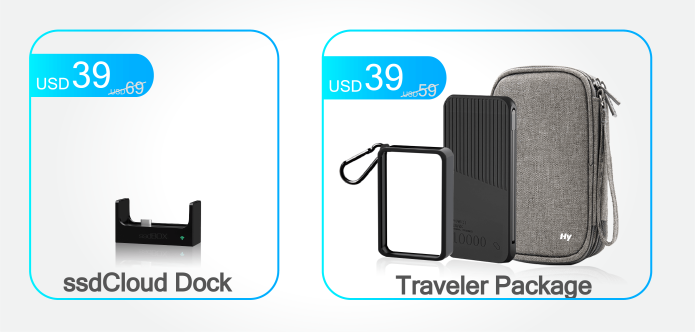 ssdCloud Dock and Traveler Package are also available as Add-ons. Don't forget to explore your options before you check out.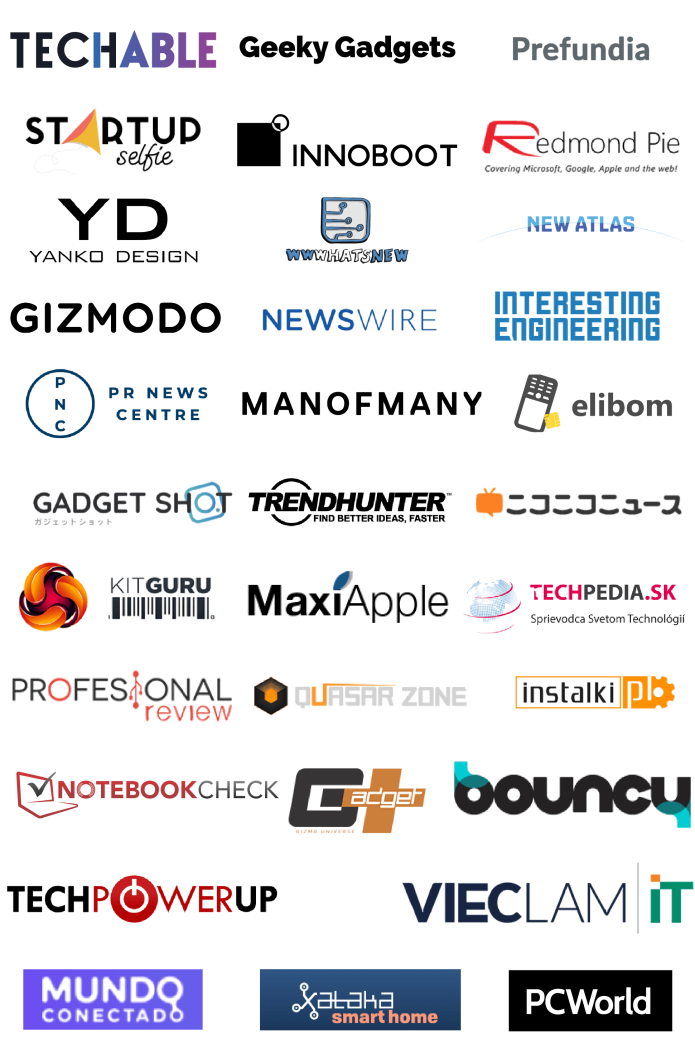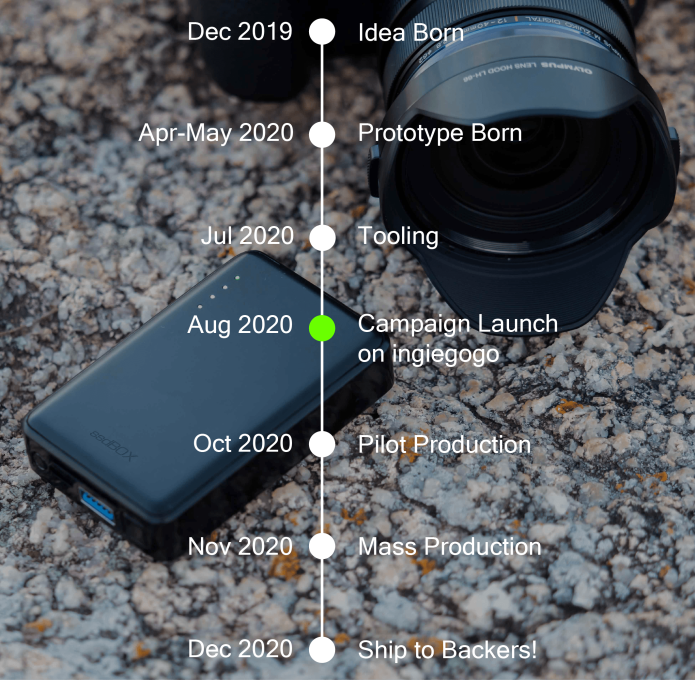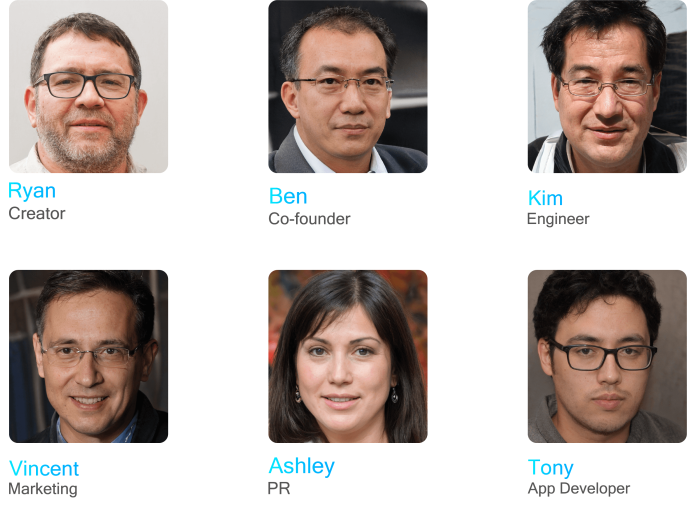 Innovation • Uncompromised Quality • Passion
HyperAccessory is a consumer electronic brand under Shenzhen Surperoc Technology Co., Limited which integrates research and development, design, production, and sales. We focusing on the new technology and environmentally friendly materials while integrating fashion elements into the product.
In addition to innovation ability, HyperAccessory also focuses on technical and quality strength, seeking excellent technical partners in various fields and jointly developing more competitive products.
Use day or night to become more focused, more productive, and more relaxed.
No More Tangled Cords | 165W Powerful Suction | Featuring 3D Pool Map Planning & Navigation System | 5 Cleaning Modes
Search for awesome projects
You may also be interested in
The most versatile laser measure that integrates 9 materials stud finder, thermal imager, cross laser level and much more
One Device, Infinite Dreams
LiDAR SLAM Navigation | No Perimeter Wire | Intelligent Obstacle Avoidance | Multi-zone Management | Intelligent Path Planning
You may also be interested in
The most versatile laser measure that integrates 9 materials stud finder, thermal imager, cross laser level and much more
One Device, Infinite Dreams
LiDAR SLAM Navigation | No Perimeter Wire | Intelligent Obstacle Avoidance | Multi-zone Management | Intelligent Path Planning