Coffee & Tea to Go Go
Dual Purpose Filter: Use at Home (Fits all Keurig) and Transforms into a Portable Micro-Brewer!
Pledge Here
Introducing
Coffee & Tea to Go Go™
Problem:
We are polluting our planet through the beverages we drink. Coffee & tea require pods, filters, sachets and cups that are all wasteful as they are thrown away and can sit in landfills for decades or worse wind up in our ocean's even longer.
Additionally, we spend both time (up to 2.5 hours a week) waiting in lines & money (average over $1,200 a year) on coffee & tea at our local shops.
Freshly brewed is hard to come by in the great outdoors; on a hike, camping, the beach, etc.
Solution – Coffee & Tea to Go Go™:
Create a Dual-Purpose Filter: Sustainable, Eco-Friendly & Reusable K-Cup (Fits all Keurig machines).  A filter for home and office, that also transforms into the smallest & lightest (Entire Brewing Kit weighs less than 7 ounces: Silicone Cup, Siphon/Pump, Filter with Indoor & Outdoor tops, Filter Brush and Spoon) portable coffee and tea brewing product in the world!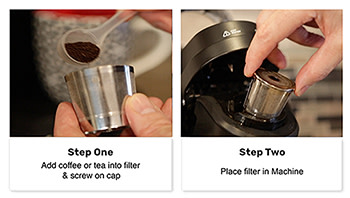 Step 1: Fill the Filter with Coffee or Tea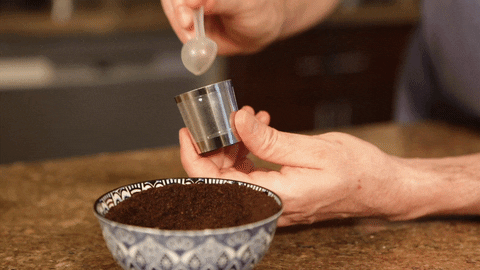 Step 2: Screw on Top & Siphon/Pump 
Step 3: Place in Water – Push & Pull 3-7 times depending on desired Strength & Flavor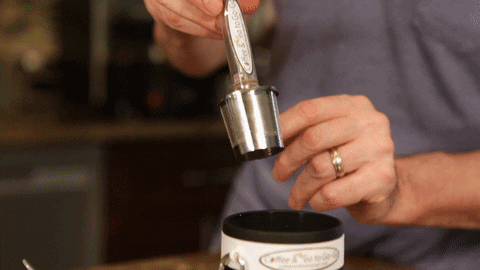 Indoor & Outdoor
Step 4: That's It – Sip & Enjoy!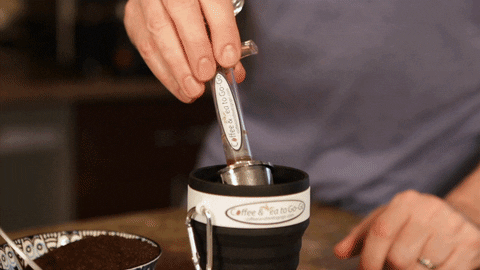 The siphon/pump combined with the filter allows you to control your brew strength richness and density of your coffee & tea flavor.
Gadget Flow gives Coffee & Tea to Go Go its first review with a 9.2 rating out of 10!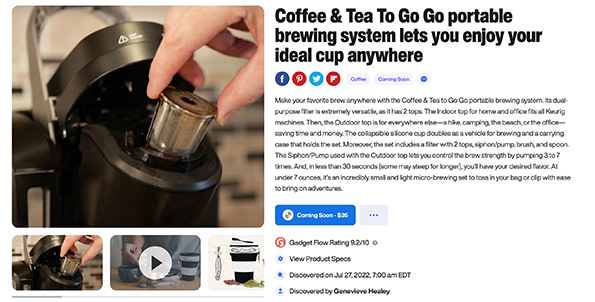 How it all began…
Brewing from home a few years ago my wife and I chose, just like over *42% of all American households, to make our lives easier by purchasing a single cup coffee & tea brewing system.  We chose a **Keurig, the most popular make and model.
On the way to work, I would just grab a cup from the local shop at breakfast and then  later in the day stop in for another cup to power through the afternoon.
The onset of Covid it changed everything around the world.  In New York City, our coffee & tea options within our community became limited to go to the local coffee shop and get our daily fix.  Retailers were closing their doors, but the great outdoors were wide open.  No longer being able to go into the office, we took advantage of our time.  Like a lot of people, we started traveling and getting back to nature; visiting national parks, beautiful mountain ranges and coastlines that the good old USA is known for (We really do live on an incredible continent with so much diversity!).
Being out of work for months waiting for Covid to stop peaking allowed us all to really give life a good-think!  Regarding coffee & tea, I started pondering the fact that while our Keurig machine makes life easier, we were contributing to the problem of polluting by throwing away coffee & tea pods every day.
Coffee cups aren't any better, as we're all throwing them away as well, just for sheer convenience without realizing what we're doing to our environment. 
Fact is, it can start out innocently, as we feel we're doing the right thing by throwing them in a garbage that may even be labeled, "Recycle"   
Unfortunately, it ends up here: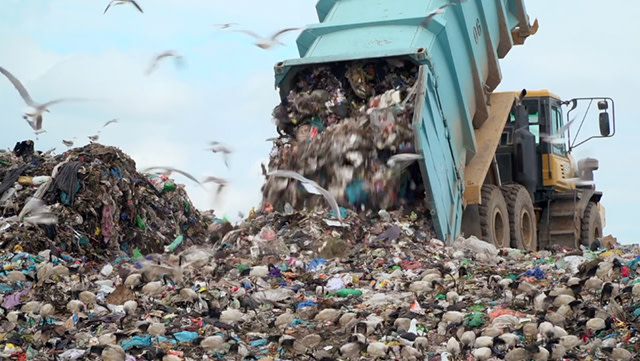 So, just how many cups get tossed away every year?: 

Above, the Seattle Space stands 605 ft.  This mountain of cups represents almost 4 x that amount.  2300 ft.  is almost 1/2 a mile in length and that's just in the USA.  How many get thrown away worldwide?
Sadly,  ***1 out of every 400 only get recycled, because of the polyethylene lining in cups used to prevent them from leaking.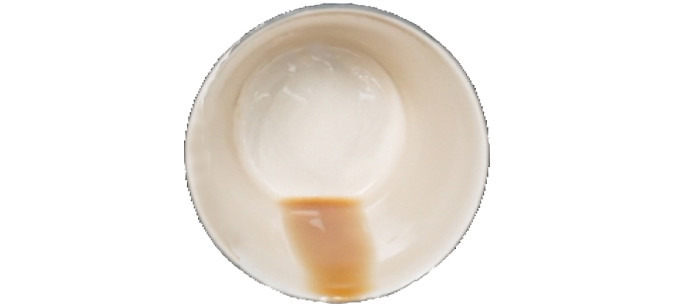 They wind up in landfills for decades: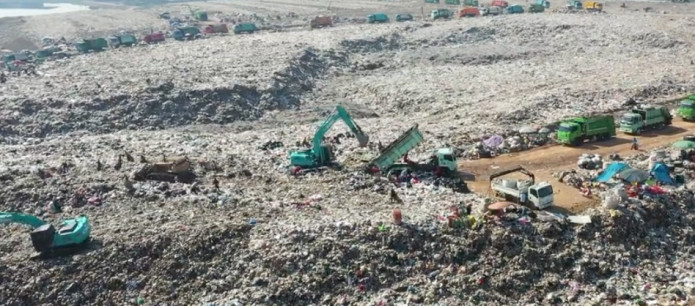 So, let's just –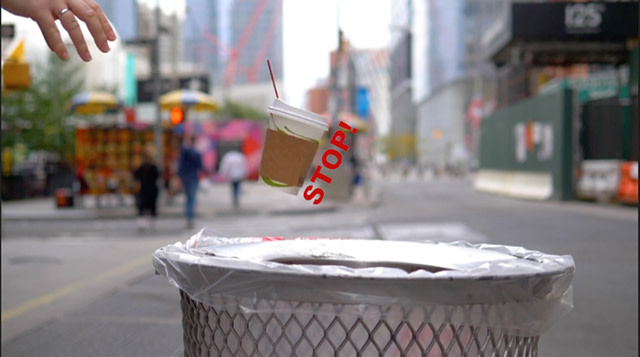 As they end up in our ocean's as well: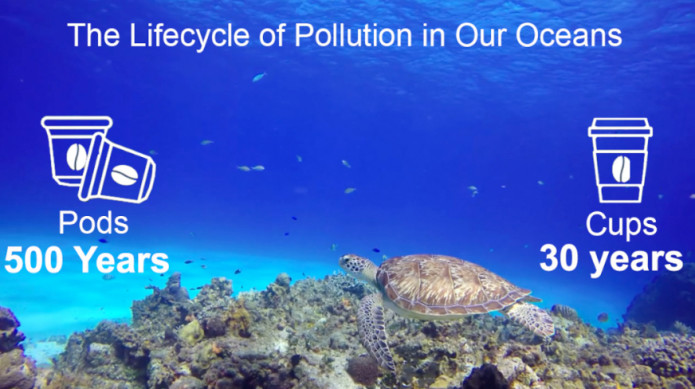 Plus,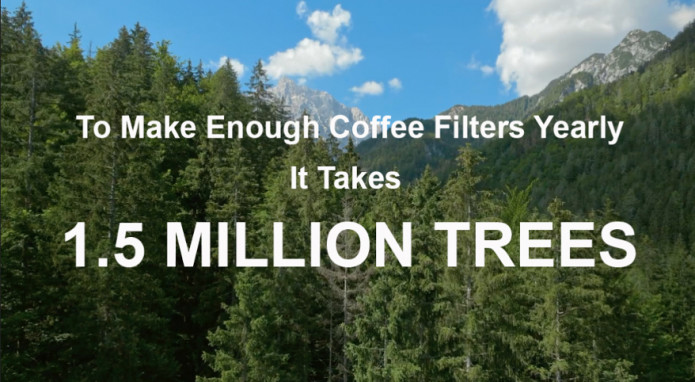 We have habits out of sheer convenience and neglect for our surroundings.  It's really easy to do better when it comes to our environment!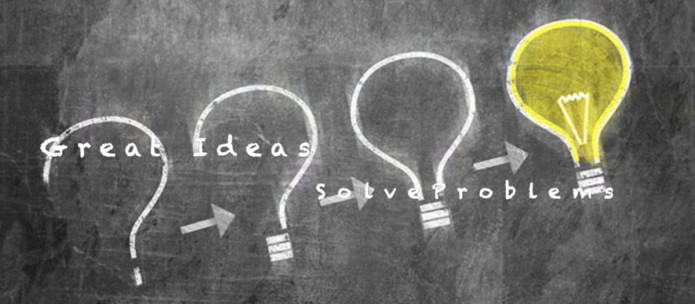 So, I started thinking about all of this.  There certainly are K-cups and other coffee & tea pods that are reusable, sustainable and save our environment from disposable plastics.  There are many portable coffee & tea brewers as well.   Hmmm, I thought  further and said, "What if you can design one device that would be a catch-all and do both?"  I searched high and low and I couldn't find one.
I went to work on this idea.  I met with many designers, engineers and manufacturers. 
I knew there had to be a way to achieve an at home and on the go coffee and tea micro-brewer. Many, many prototypes later, through trial and error, we did it!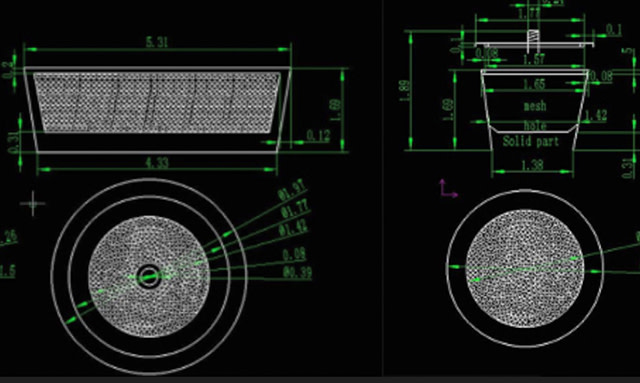 We designed a perfectly engineered Dual Purpose Filter: Eco-friendly, reusable, sustainable filter that can be used in the home and office, yet also transforms into the lightest and smallest portable coffee & tea micro-brewing product in the world! 
One Filter with Two Tops: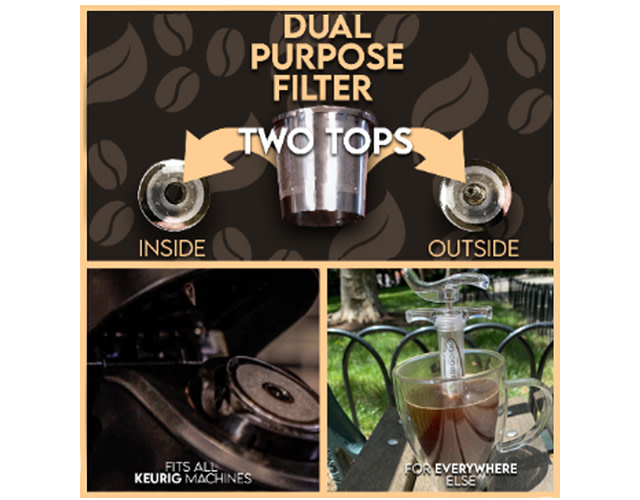 Dual Purpose Filter – With Two Tops:

Don't Do This – Do This!  ….And Go From This – To This – Like That! 
Coffee & Tea to Go Go™ most certainly will eliminate waste: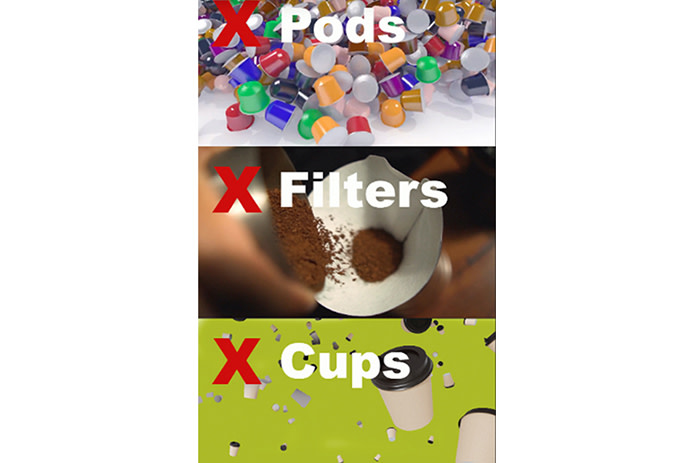 What also makes Coffee & Tea to Go Go™ extra special is that it is ideal for travel, since we took it a step further and created a brewing kit that comes with a silicone cup not only used for brewing your tea or coffee, but also doubles as the carrying case to hold all the components within the kit!: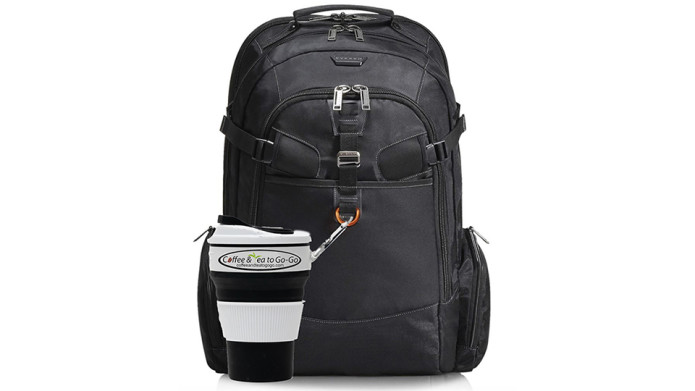 Day Trip or Hike: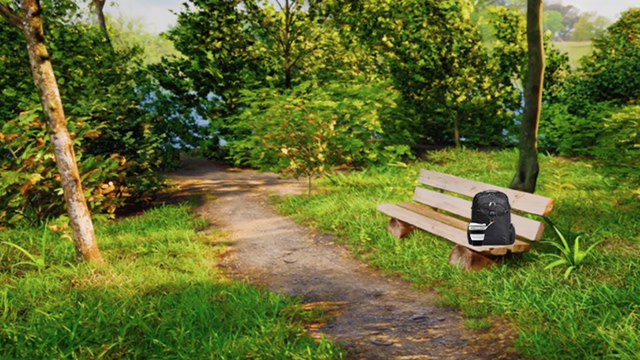 Camping: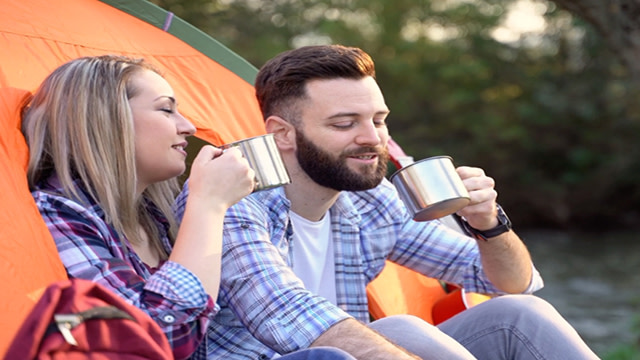 Casual around town: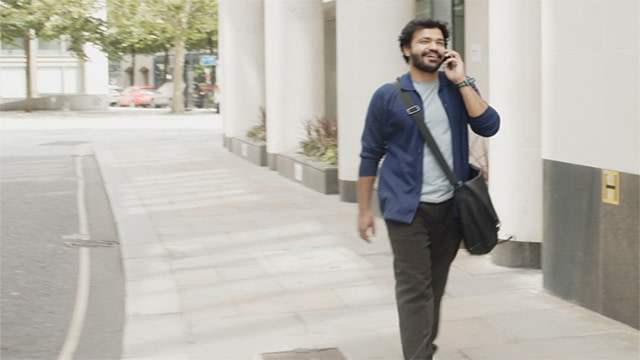 Train to the city: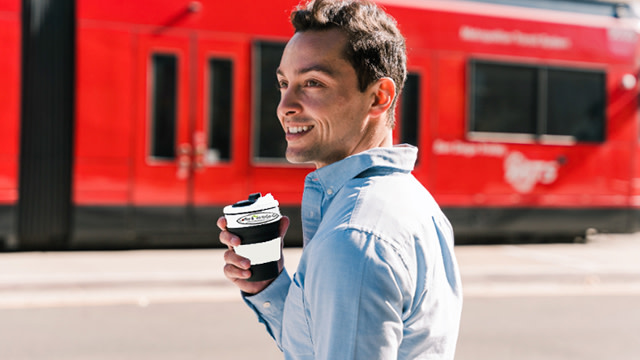 To the office for business for that extra cup to power you through your day: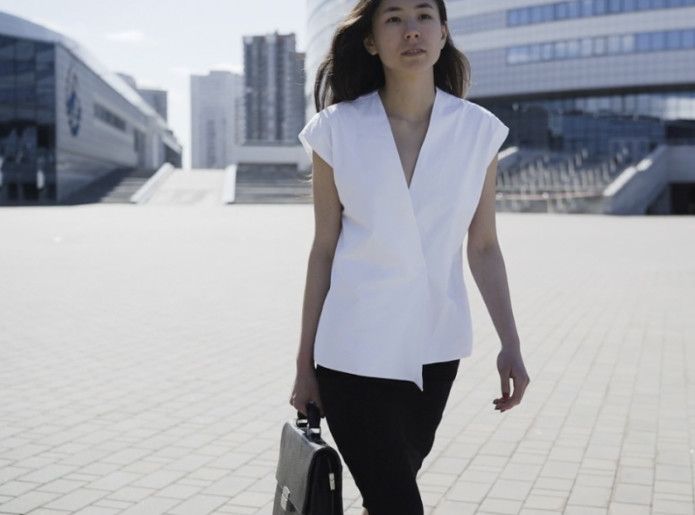 All while avoiding lines: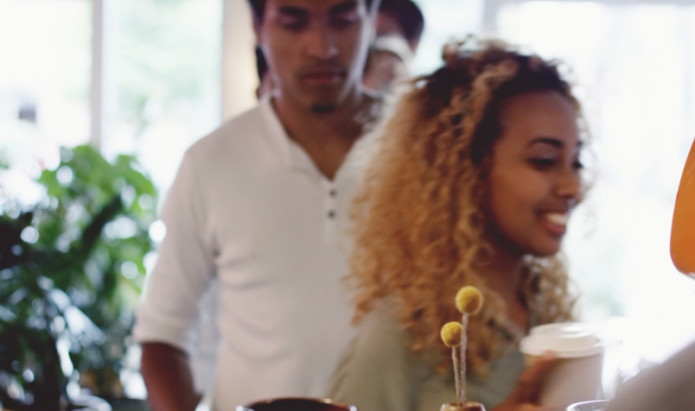 Saving both Time: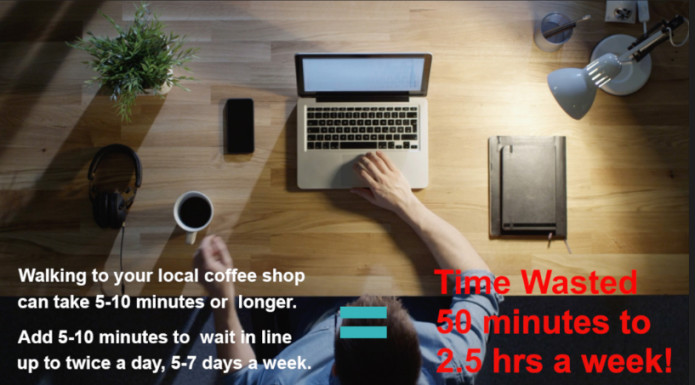 & Money: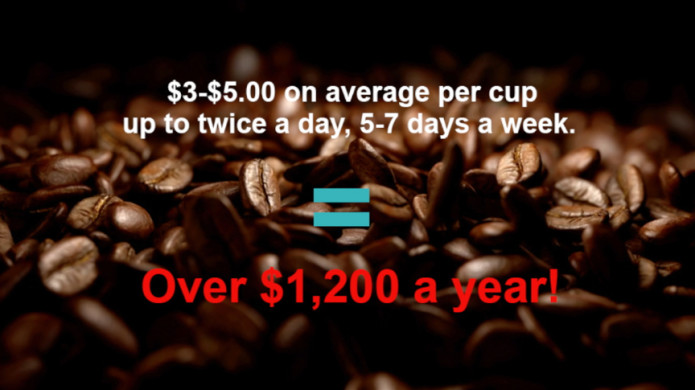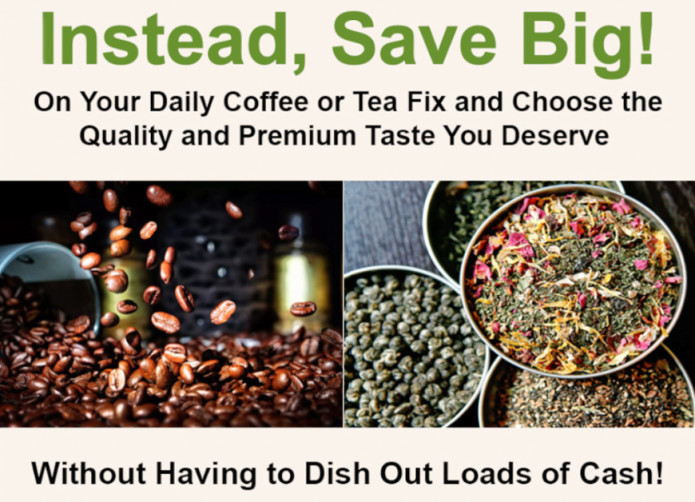 Coffee & Tea to Go Go™ = No disposable cups, coffee & tea pods and filters and you'll save up to 85% in time and money having your choice of premium coffee & tea (depending how long you wait in line, spend and what your local coffee shop serves).
Materials Used: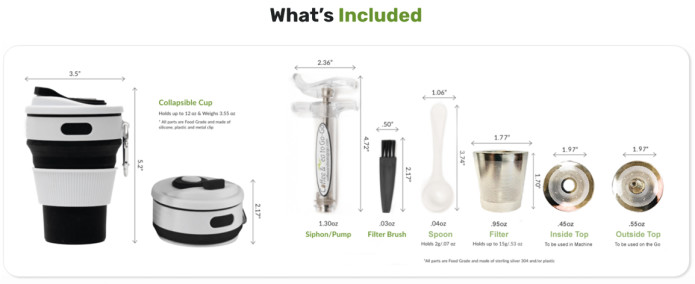 Coffee & Tea to Go Go™ = No disposable cups, Coffee & Tea Pods and Filters – and you'll save up to 85% savings in time and money all by having your choice of Premium Coffee & Tea (depending how long you wait in line, spend and what your local coffee shop serves)
In summary:
Coffee & Tea to Go Go™ = No disposable cups, coffee & tea pods and filters and you'll save up to 85% in time and money having your choice of premium coffee & tea (depending how long you wait in line, spend and what your local coffee shop serves).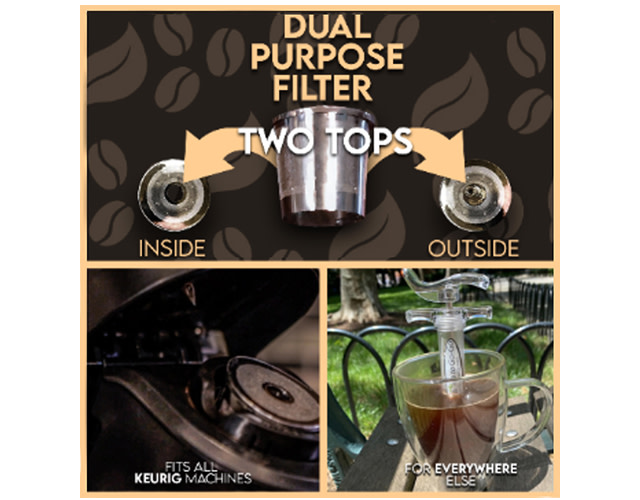 As well as a "feel-great" product in knowing that we are having a positive impact on our planet: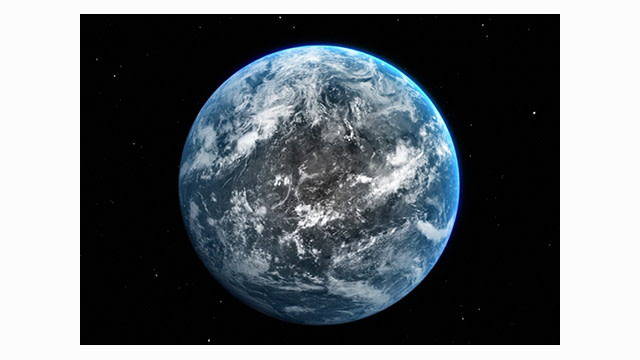 All while enjoying our favorite coffee & tea beverage: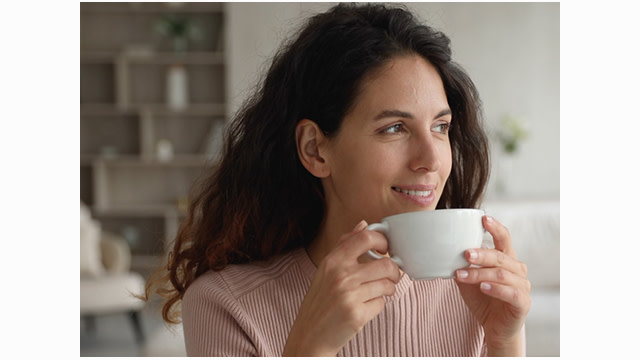 A benefit of Coffee & Tea to Go Go™, you can also choose to use your own premium coffee and tea and save money.  We partnered with several coffee & tea companies to include as Bundled Perks – artisanal and curated coffee & tea subscriptions with over 15 varieties to choose from: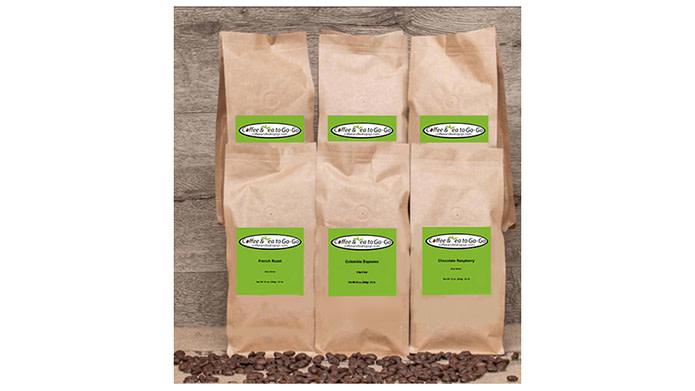 Coffee: French Roast, Sumatra Black Satin, Colombia Supremo, Costa Rica reserve, Tanzania, Ethiopian Yirgacheffe, Kenya AA,  Ethiopian, Amaretto, Dark Chocolate, Vanilla Hazelnut, Chocolate Raspberry and more…
Teas: Earl Grey, Masala Chai, African Rooibos, Lapsang Souchong, Cranberry Apple Tisane, Jasmine with Flowers, Egyptian Chamomile and more…
Subscriptions are offered at discounted prices & bundled with Coffee & Tea to Go Go™:
1 month: Coffee  or Tea
3 month: Coffee or Tea
Some coffee & tea varieties are seasonal and will change throughout the year. Therefore, once an order is placed for this campaign you will receive a final list of all of our varieties and can make a final selection for your initial order.  You'll always have the option to change your variety and/or opt out of any future subscription orders.
Thank you so much for taking the time to read through our campaign.  We hope you share the same passion we have for Coffee & Tea to Go Go™.
Use day or night to become more focused, more productive, and more relaxed.
No More Tangled Cords | 165W Powerful Suction | Featuring 3D Pool Map Planning & Navigation System | 5 Cleaning Modes
Search for awesome projects
You may also be interested in
The most versatile laser measure that integrates 9 materials stud finder, thermal imager, cross laser level and much more
One Device, Infinite Dreams
LiDAR SLAM Navigation | No Perimeter Wire | Intelligent Obstacle Avoidance | Multi-zone Management | Intelligent Path Planning
You may also be interested in
The most versatile laser measure that integrates 9 materials stud finder, thermal imager, cross laser level and much more
One Device, Infinite Dreams
LiDAR SLAM Navigation | No Perimeter Wire | Intelligent Obstacle Avoidance | Multi-zone Management | Intelligent Path Planning