CheerPod:Go-Anywhere Air Mouse & Presentation Tool
2.6-inch Mouse + Touchpad + Laser Pointer. Connect to any devices for seamless control anywhere!
Pledge Here

CheerPod is a game-changer. This super portable air mouse can be used as a full-function desktop mouse, touchpad and laser pointer on virtually any device. It's comfortable to use and easy to control. With support for the most frequently used hand gestures in both Desktop Mode and Air Mode and its super compact 2.6-inch size, CheerPod is the perfect go-anywhere productivity tool And control device. No matter whether you are working in the office, giving a presentation, or enjoying some entertainment on your sofa, CheerPod delivers seamless control and a smooth experience every time!
Price Goes Up in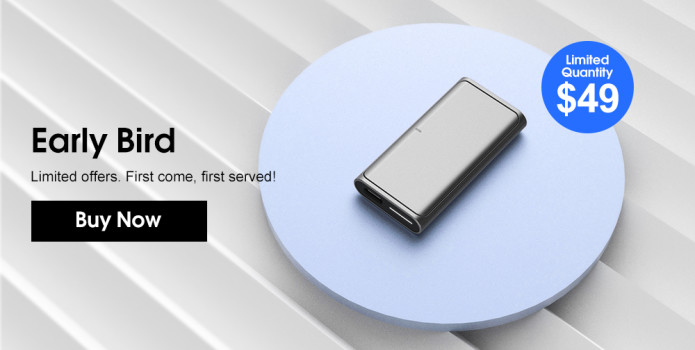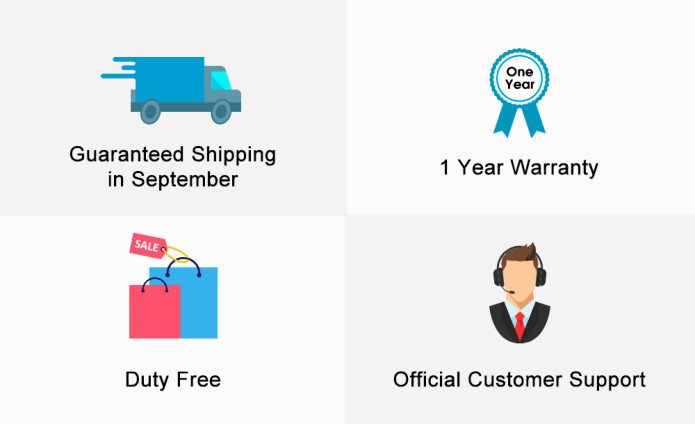 CheerPod makes it easy to get connected fast, it saves time and space because no receiver is required to occupy a valuable input slot. It has universal compatibility with virtually any computer or mobile device and instant Bluetooth connectivity, giving you the benefits of enhanced control anywhere.

When CheerPod is used in the Ground Mode, it works as a full-function desktop mouse + touchpad for various devices.
When you are tired of placing your hands on the table while working, try the Air Mode to continue the work in an easier way! At the flick of a switch, CheerPod instantly gives you gesture control from the comfort of your couch or moving freely around the room!
See What You Can Do With CheerPod

With CheerPod, meetings and presentations become more dynamic. Air Mode allows you to move around the room as you present, advancing slides, opening apps, and switching between important documents. Its built-in laser pointer is great for getting to the point and CheerPod supports the most frequently used controls for presentations such as: zoom in/out, turn the page, scroll control, and more using simple gestures.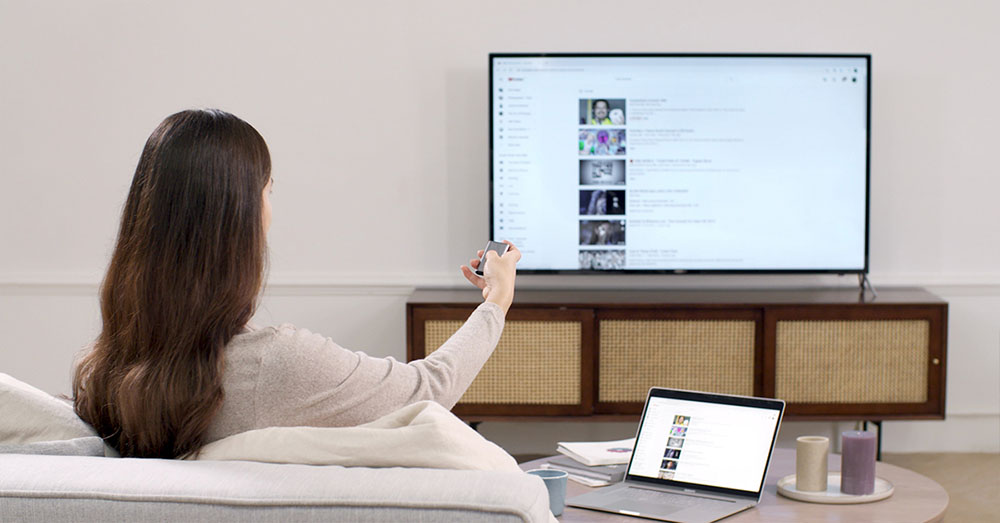 CheerPod is great for the office but it isn't all work and no play! It makes a super convenient remote control for TVs or phones and computers that are mirrored to the big screen. When it's time for entertainment, CheerPod keeps you fully in control without holding the device or keeping it within your reach.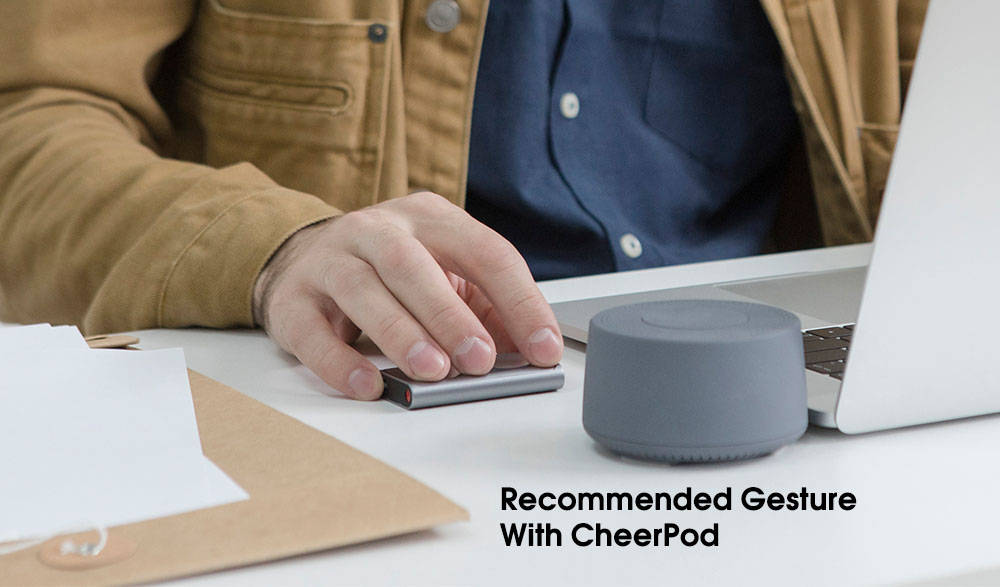 CheerPod is ergonomically designed to perfectly fit the hand and respond to natural hand movements. For this purpose, we've tried all kinds of sizes and tested the prototypes (see pic below). Based on the test result, we made CheerPod compact enough that it fits in a pocket for go-anywhere convenience, but large enough to be comfortable for all-day use.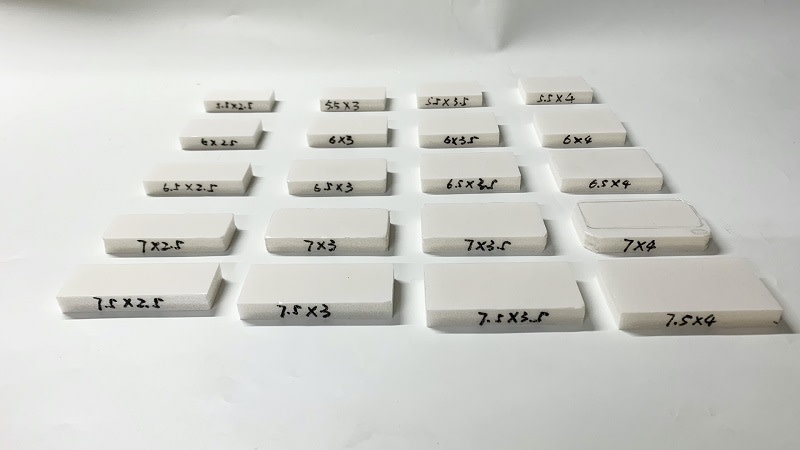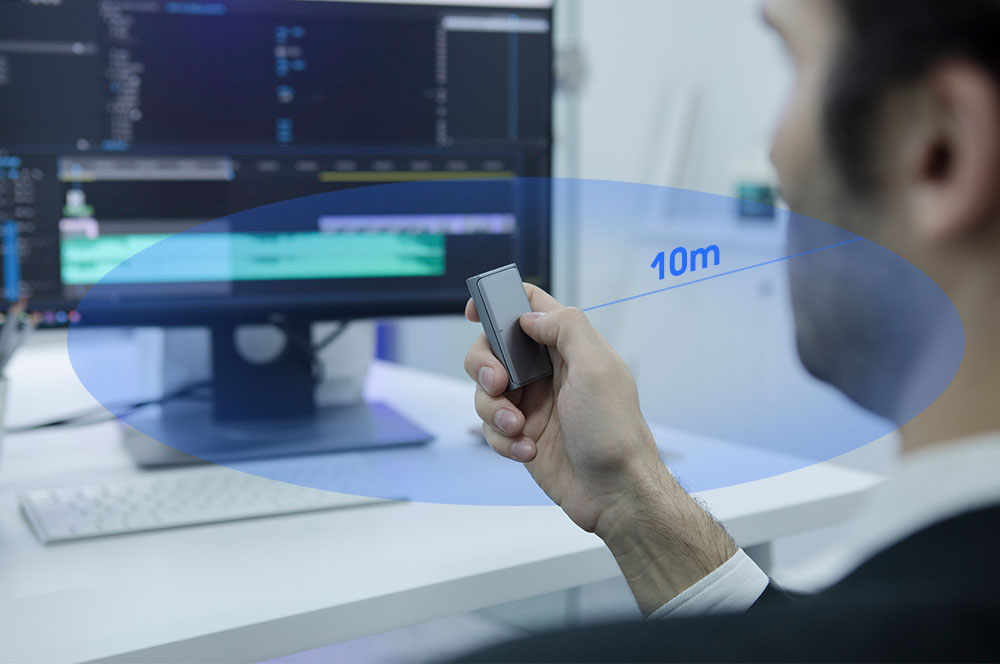 For any wireless device, staying in sync is key. CheerPod has a super low latency of 7ms so it always responds with perfect accuracy and no lag. In a working range of 10m, you can control the device as you move freely around the room without any disconnection.

Nobody needs another bulky device to lug around. CheerPod is super slim at just 2.6 inches long and it's a 33g featherweight. It goes with you anywhere, seamlessly transitioning between home, work, cafe or travel. With 20+ days of working time on a single charge, you can rely on it anytime you need it.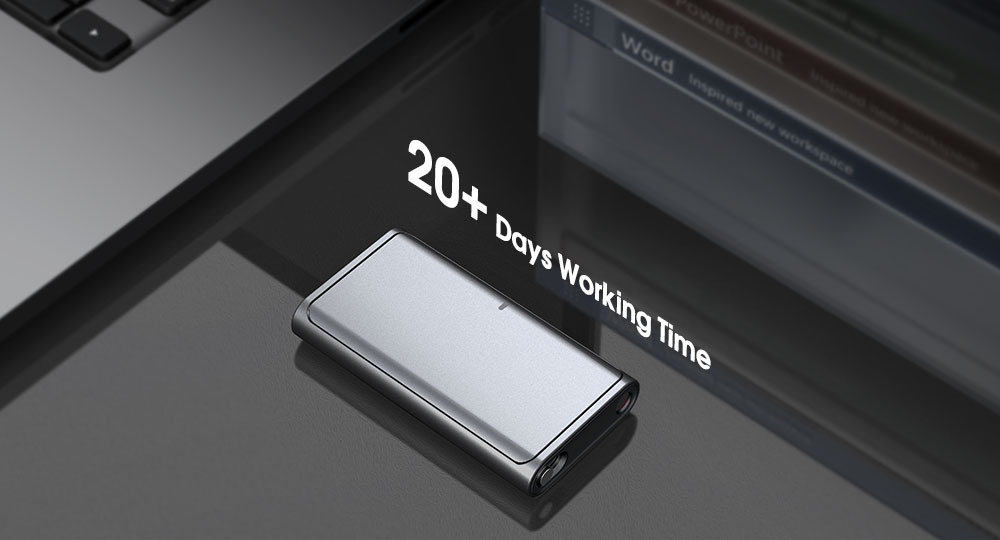 CheerPod is ready for mass production soon, check our latest CheerPod demo video with Windows, Mac OS and iOS.
Complete List of Hand Gesture Controls

Specific hand-gestures control of the user manual shall be the final standard version.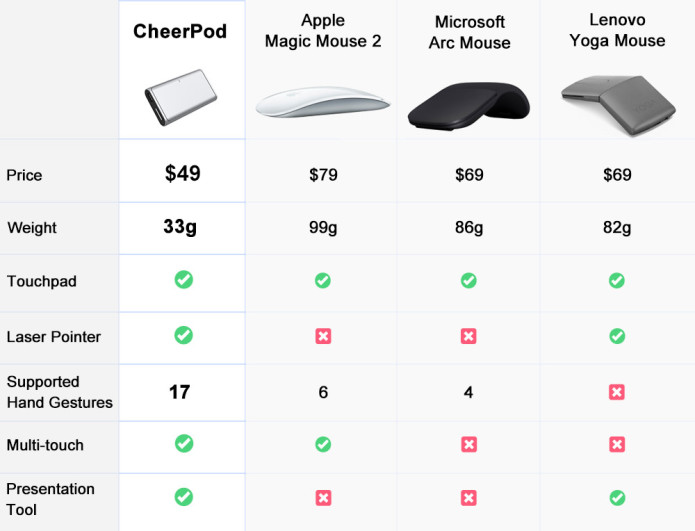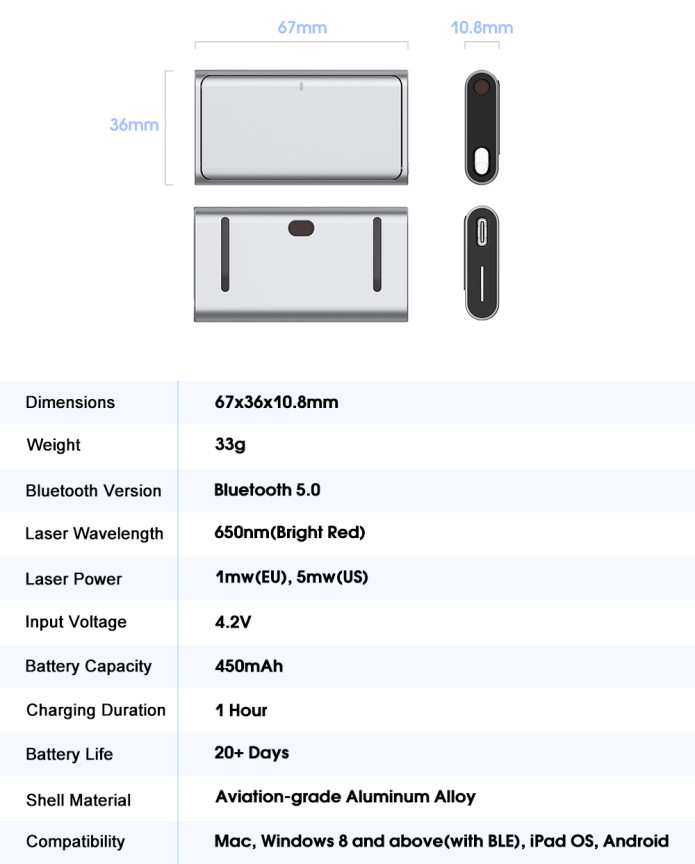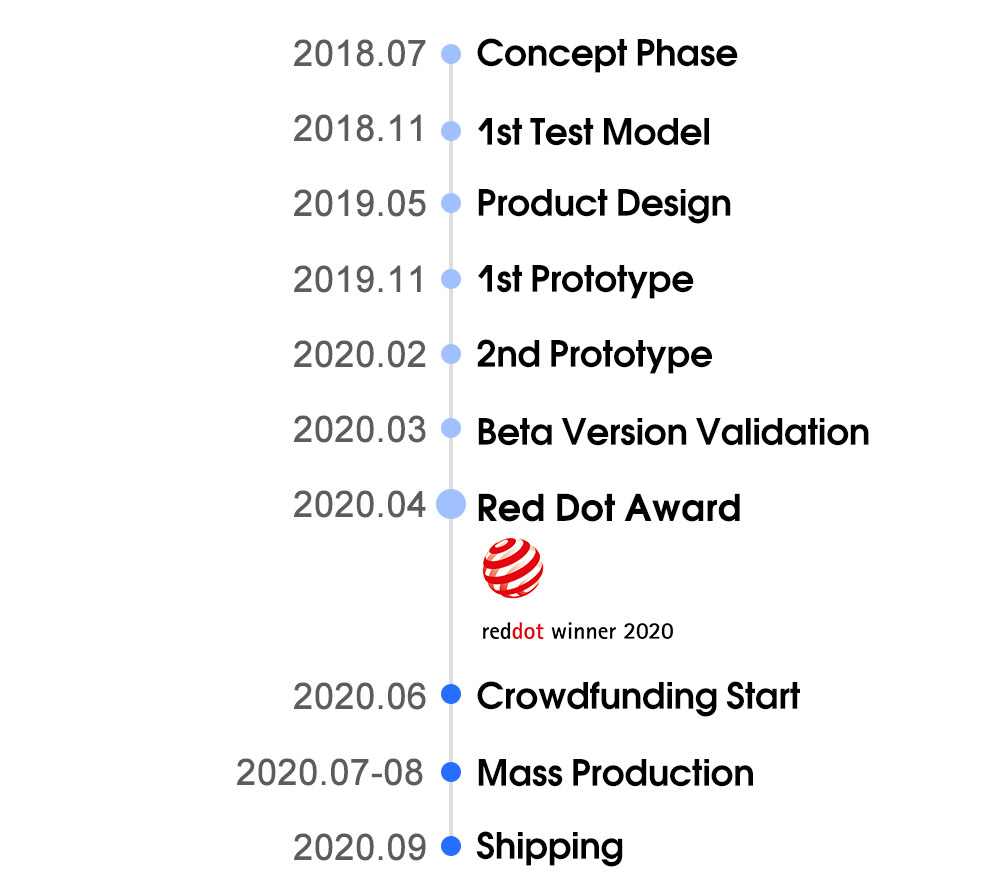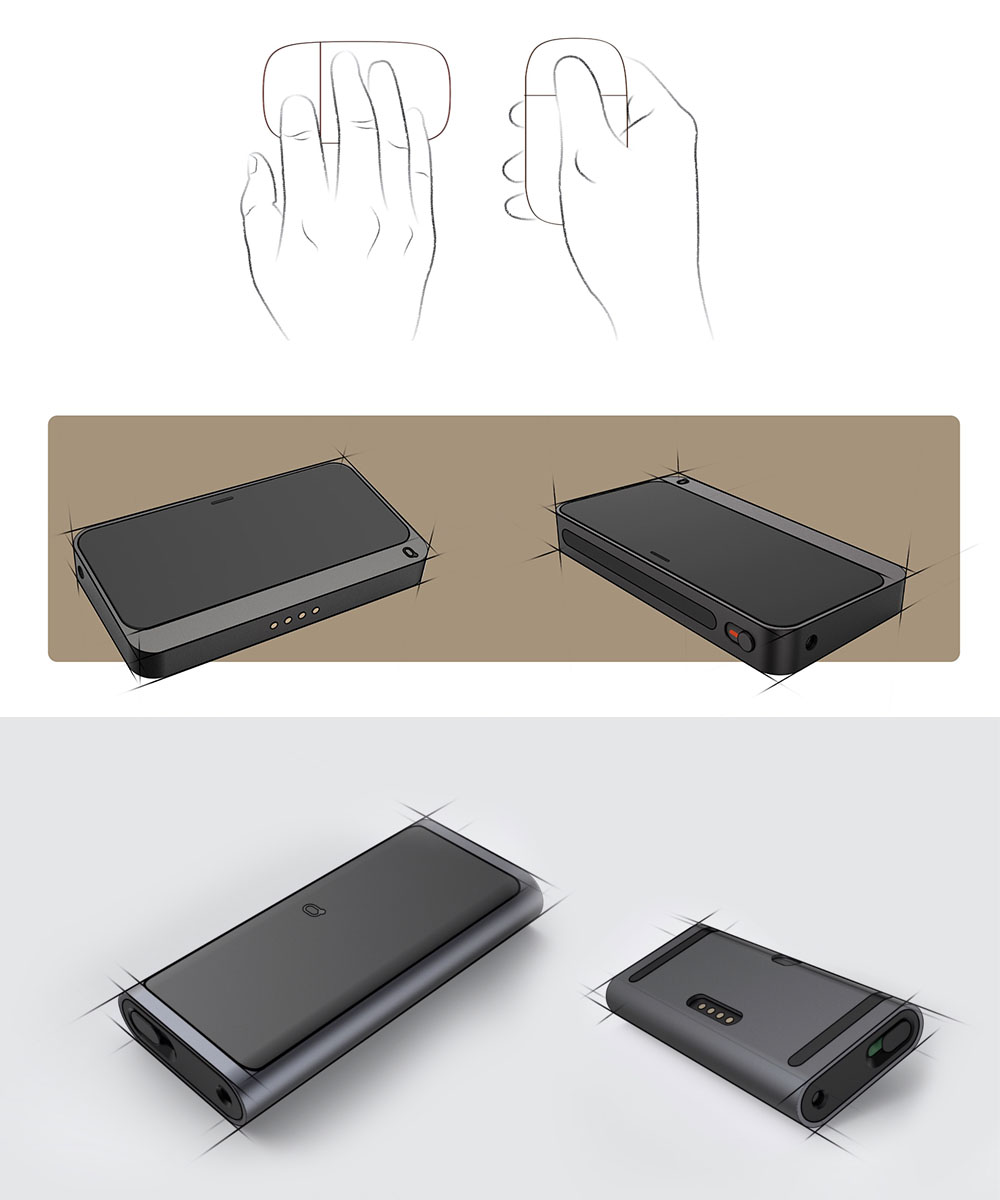 CheerDots aims to change the world with the power of technology. Although we have years of experience in the field, we are a young and energetic team of tech geeks laser-focused on creating innovative ways to interact with the essential devices we use for work, learning and fun. Our products increase productivity and add convenience to daily life. With your support, we can bring CheerPod to the world and provide the ultimate portable solution for go-anywhere device control.
Use day or night to become more focused, more productive, and more relaxed.
No More Tangled Cords | 165W Powerful Suction | Featuring 3D Pool Map Planning & Navigation System | 5 Cleaning Modes
Search for awesome projects
You may also be interested in
The most versatile laser measure that integrates 9 materials stud finder, thermal imager, cross laser level and much more
One Device, Infinite Dreams
LiDAR SLAM Navigation | No Perimeter Wire | Intelligent Obstacle Avoidance | Multi-zone Management | Intelligent Path Planning
You may also be interested in
The most versatile laser measure that integrates 9 materials stud finder, thermal imager, cross laser level and much more
One Device, Infinite Dreams
LiDAR SLAM Navigation | No Perimeter Wire | Intelligent Obstacle Avoidance | Multi-zone Management | Intelligent Path Planning